London Art Fair: Edit 2021 launches online this week, presenting work from over 60 leading contemporary galleries. As part of this year's extensive programme – which encompasses panel discussions, artists insights and workshops – LAF invites experts to present personal highlights from their Viewing Rooms.

Aesthetica Managing Director Cherie Federico has chosen six stand-out artworks. "The pieces selected all have a certain quality that binds them together," she explains. "There are landscapes that call into question environmental concerns – from flooding to desolation."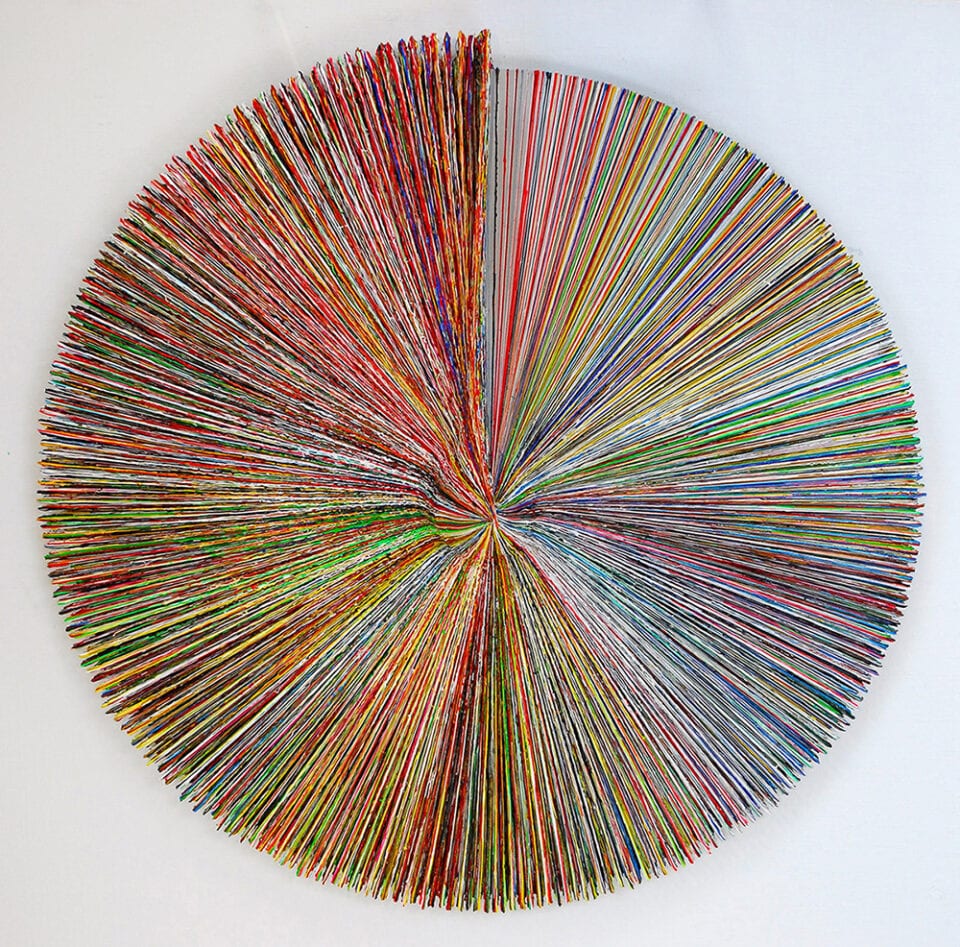 Benjamin Hannavy-Cousen, Storm of Steel
See with: Merville Galleries
Hannavy-Cousen's colourful, multidimensional paintings are displayed under the names of various authors. Each piece is intimately connected to the text which bears its name – conveying the experience of reading.
"The duplicity in this painting as a sculpture is fascinating. Paint becomes a 3D material, and the process of layering brings it off the canvas. The artist speaks about the act of remembering and the layers of paint perfectly recall the inconsistencies in our memories."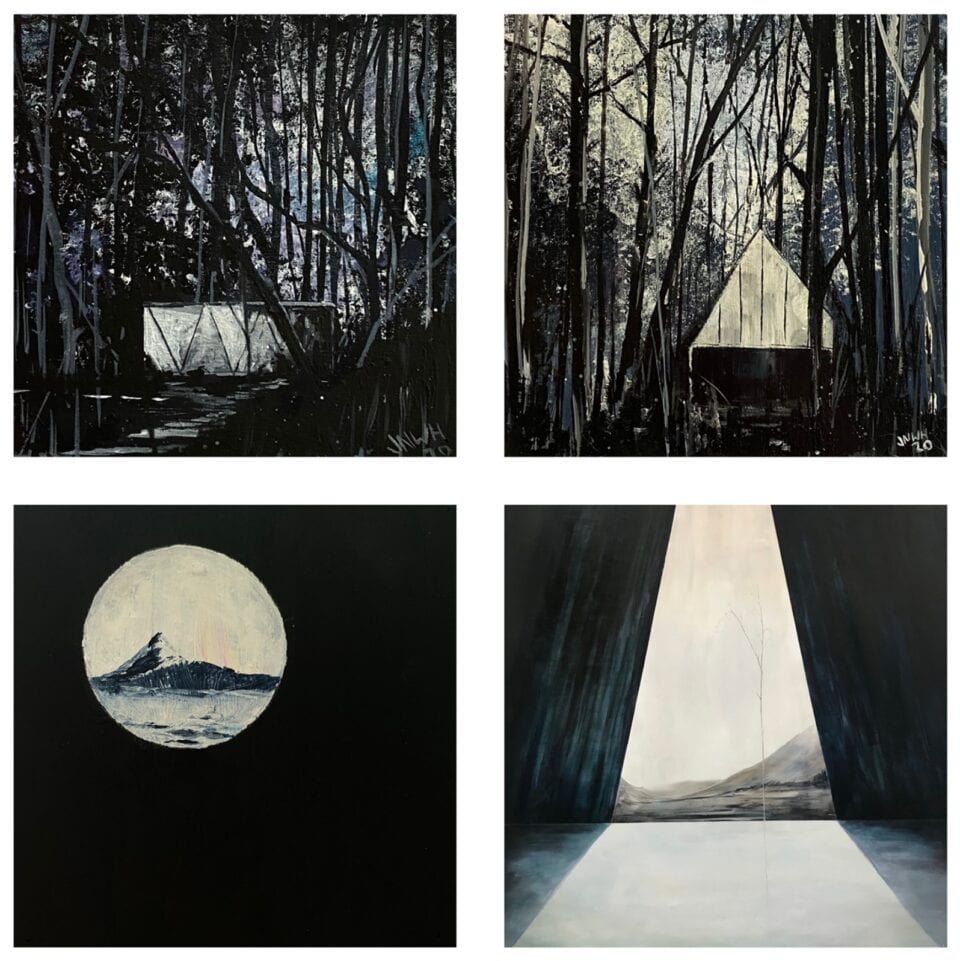 John Hainsworth, Untitled 2020
See with: Jill George Gallery
Working from his studio in the heart of Lewes in East Sussex, Hainsworth creates haunting landscape paintings set in a near future. The works look at the relationship between human beings and the Earth's geological transitions.
"These paintings could be from the past, present of a glimpse of the future. They are timeless and reflective but with a hint of sadness for some other time – maybe bygone days."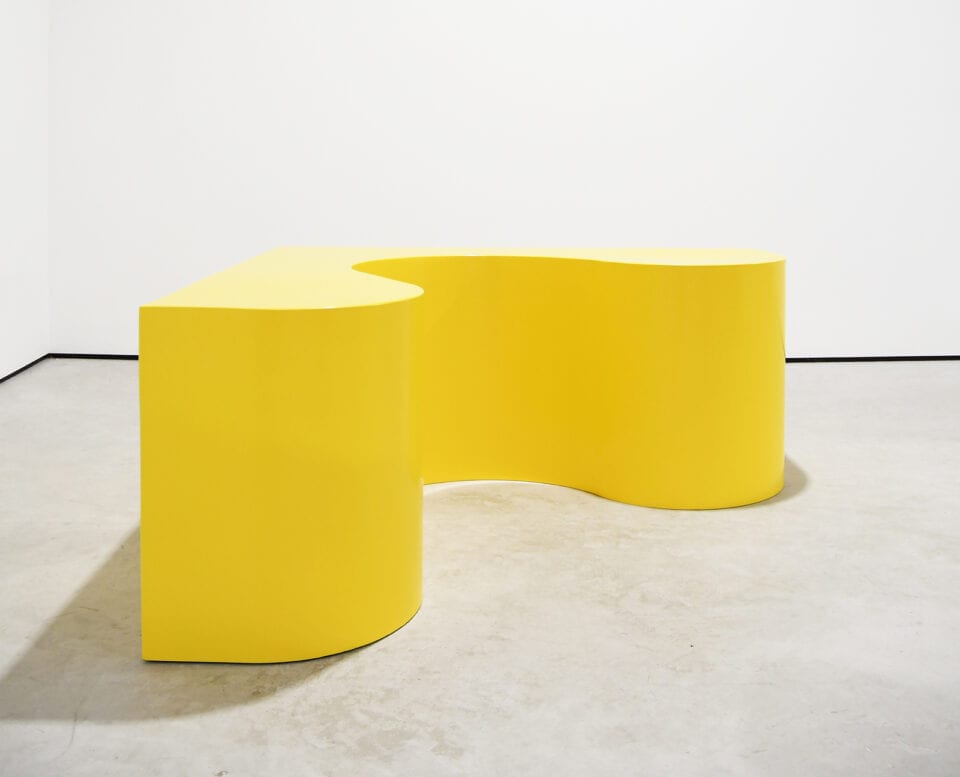 Olivia Bax, Roller 1
See with: Cross Lane Projects
Bax works at the intersection of drawing, architecture and public space. The artist explored new terrain with Roller 1. The bold yellow form is Bax's functioning sculpture; at once artwork and seating area.
"It engulfs you visually because of its bright yellow, but to find out it is functional and serving as a bench to view other artworks is just amazing. I love the cross over between sculpture and design here."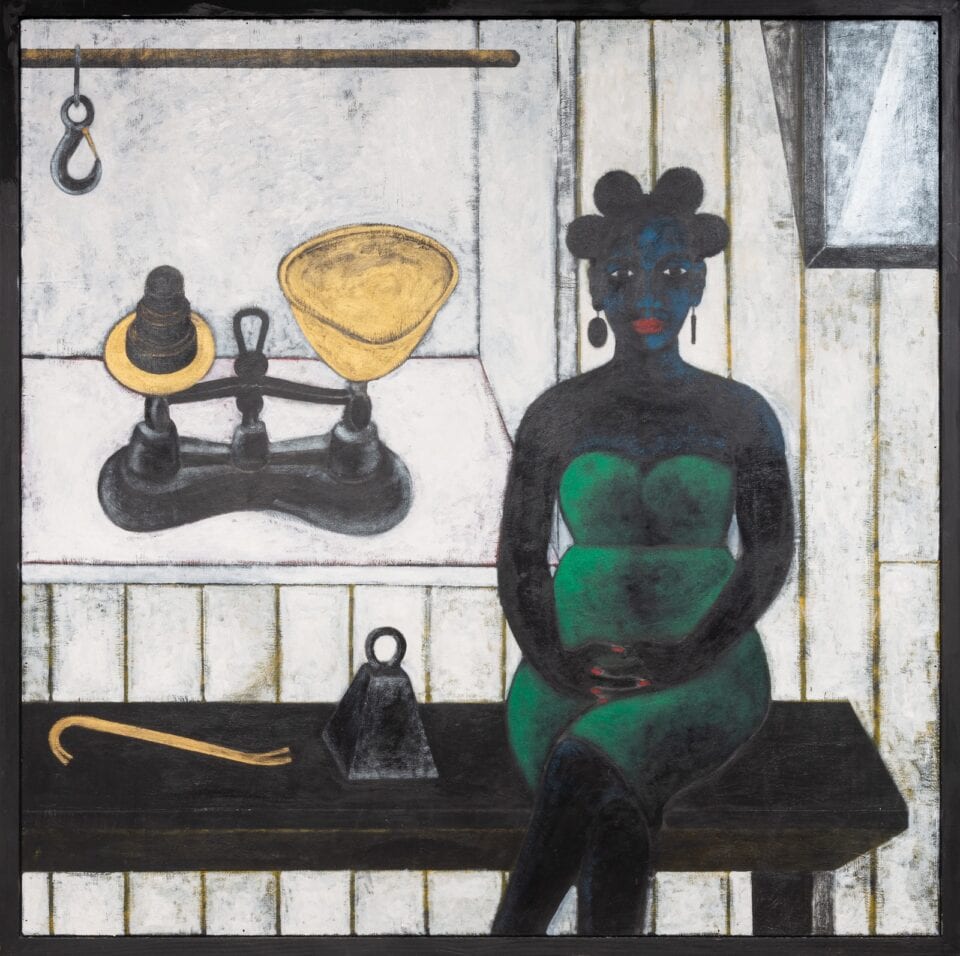 Abe Obedina, Measure for Measure
See with: Ed Cross
Painted at the height of the Black Lives Matter protests of last year Odedina does not provide commentary on specific events but his work is always steeped in the unfolding zeitgeist. This work embodies the artist's strong advocacy for women and for agency.
"A fantastic painting which offers you a glimpse into a moment, its transient nature makes you re-engage and return this work and moreover the body of work by this artist due to the vibrancy of colour, but beyond that, ideas and moments that ask more questions than answer them."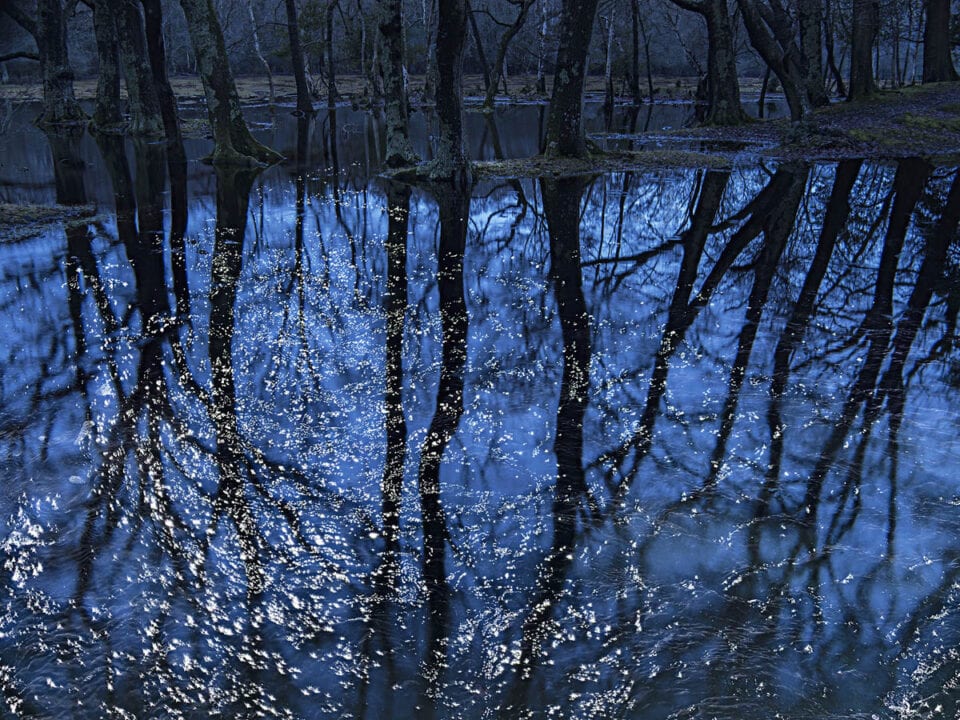 Ellie Davies, Seascapes
See with: Crane Kalman Brighton
In the winter of 2019-2020, the New Forest experienced a succession of storms and subsequent severe flooding. It was from this starting point that Seascapes was born. Although begun as a project about global weather effects, Davies found that it spoke to her as a personal meditation on her relationship with the landscape.
"Ellie Davies' work is ethereal and invites you to enter a new world. One where possibilities are endless. Her work also pays careful attention to the environment and in the midst of the pandemic, we must not forget about the climate crisis."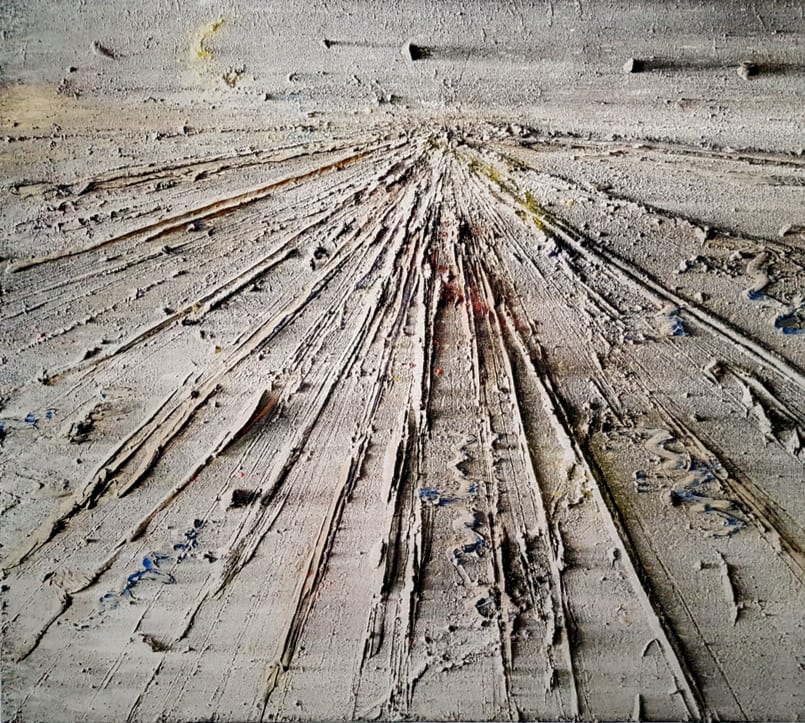 Melanie Comber, East Neuk
See with: Osborne Samuel
Comber's distinctive works play with abstract composition and perspective. The artist layers different ratios of oil paint to pigment. Once applied, Comber introduces a third dimension to her works by carving patterns that evoke scenes of beaches, roads and other landscapes.
"The texture in this work is outstanding. It feels like you could just touch it. I think it conjures up a lot of emotion that spans the range of human sentiment from chaos and loss to something that is more pensive and reflective such as random patterns in nature."
---
London Art Fair is online until 31 January.
Browse our selects here. | Discover the online programme here.
---