Is documentary photography dead? Recent years have seen a proliferation of work that intentionally subverts the genre – images that blur fact and fiction or are staged. But Still, It Turns: Recent Photography from the World, a group exhibition curated by Paul Graham (b. 1965) at the International Center of Photography in New York, shows another form of reportage is still possible, one that does not set out to tell a story or push a particular message, but – in so much as it can – quietly captures the world as it is.
Graham emerged as a pioneer of colour in the 1980s, who created work straddling the worlds of fine art and documentary. He describes the featured artists Vanessa Winship, Curran Hatleberg, Richard Choi, RaMell Ross, Gregory Halpern, Piergiorgio Casotti and Emanuele Brutti, Kristine Potter and Stanley Wolukau-Wanambwa as "post-documentary" – conscious of asserting their authorship. These artists acknowledge the aesthetic dimension of what they do, whilst maintaining a subtle but crucial line between observation and intervention.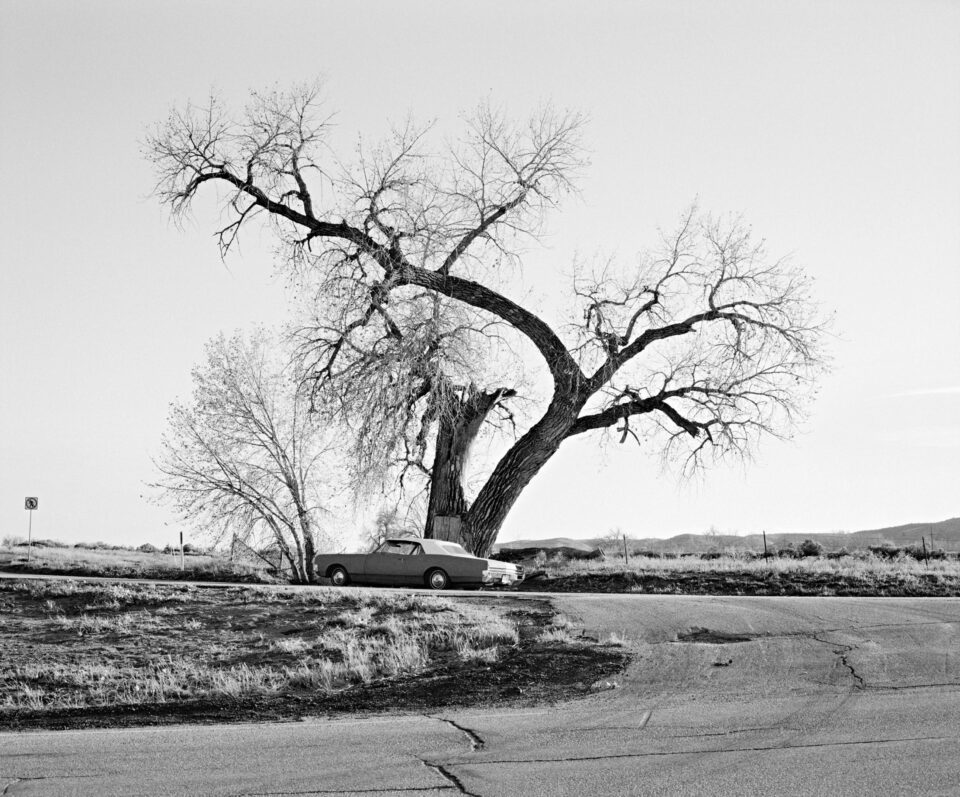 This is a kind of slow photography that does not seek out drama – those "blink and you'll miss them" decisive moments – but instead gently pauses the flow of everyday life in various parts of America. Vanessa Winship (b. 1960) is a case in point. She captured the landscapes and people featured her series She Dances on Jackson in black and white, whilst zig-zagging across the US by road in 2011-2012. Loaded with suggestion, it recalls at times Robert Frank or Walker Evans, and, at others, Diane Arbus. The lack of captions or titles means shots of an abandoned car or a tyre swing on a tree speak to viewers on their own terms. Each one is a chance encounter.
---
Whilst the subject matter may not be manipulated, what makes these images so powerful is that they are imbued with subjectivity. We look at America through their lenses – through their eyes. Gregory Halpern's (b. 1977) ZZYZX, named after a town in the Mojave Desert, is the result of five years spent photographing California – from Los Angeles to the Pacific coast. An impressionistic, almost mythical quality pervades the work. It's an idea Graham has long been keen to explore. "I am interested in more elusive and nebulous subject matter," he said in a 2011 Guardian interview. "The photography I most respect pulls something out of the ether of nothingness." If documentary imagery is a mirror to the world, then this show reflects its mystery.
---
But Still, It Turns: Recent Photography from the World runs until 9 May at the International Centre of Photography, New York. Find out more here.
Words: Rachel Segal Hamilton
---
Image Credits:
1. Stanley Wolukau-Wanambwa, Monteiro Street, 2014. © Stanley Wolukau-Wanambwa
2. Vanessa Winship, Untitled (Ray Nixon Road, Abandoned Car, Twisted Tree), Denver, Colorado, November 2011. © Vanessa Winship
3. Gregory Halpern, Untitled, 2016. © Gregory Halpern
4. Gregory Halpern, Untitled, 2016. © Gregory Halpern