London-based contemporary art destination Huxley-Parlour celebrates its 10th anniversary in 2021. The gallery represents some of the most exciting established and emerging photographers from across the globe – from 20th century pioneers to today's trailblazing talents. We highlight 10 exhibitions across 10 years, featuring a range of iconic black and white and full-colour images.
---
Bruce Davidson | A United Kingdom
In 1957, Bruce Davidson (b. 1933) joined the Magnum Photos agency. Largely recognised for his genre-defining documentation of life in Harlem, America, the photographer also journeyed to Britain for photojournalist assignments. A United Kingdom, curated by the gallery in 2020, plots Davidson's first trip to the island in 1960. Deeply personal images explore the extremes of city and country life.
Edward Weston | Masters of Photography
In 1936, Edward Weston (1886-1958) became the first photographer to receive a Guggenheim Fellowship. He used the grant to produce 1,400 negatives – photographing everything from vegetables to landscapes. Devoted to black and white imagery, the artist went on to form Group f/64 with Ansel Adams (b. 1902-1984) and Imogen Cunningham (b. 1883-1976). His semi-abstract work featured in Huxley-Parlour's Masters of Photography in 2016. Above, a pepper curves and bends in high contrast.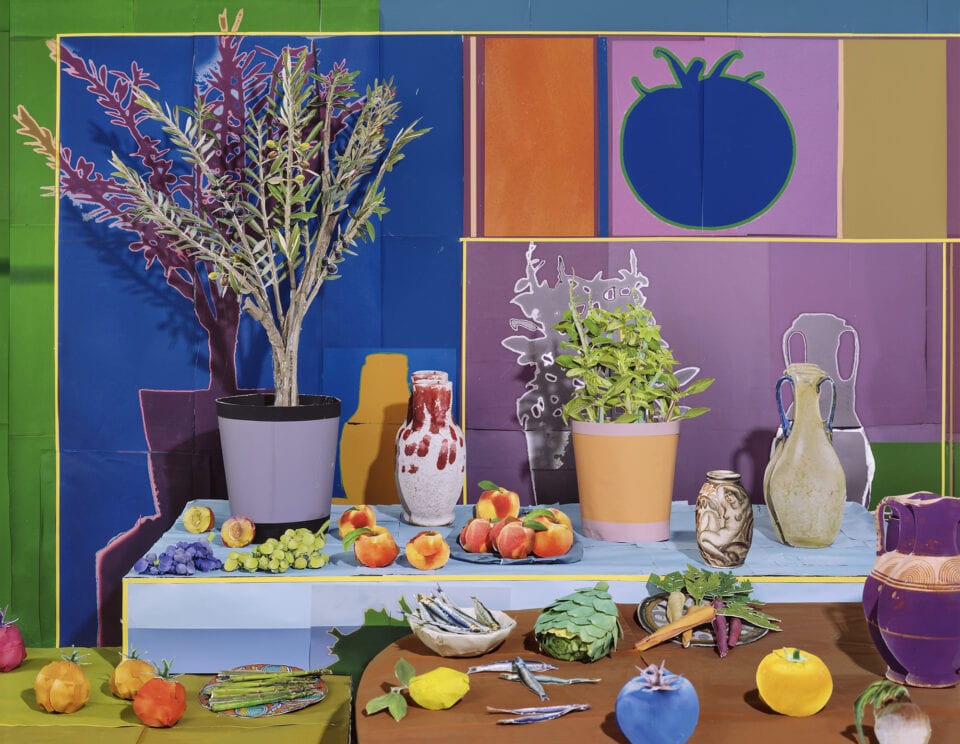 American artist Daniel Gordon (b. 1980) reimagines art historical traditions, including still life and portraiture. The bright compositions combine found objects and digital imagery, offering a new take on collage and set design. Fruits and ceramic vessels are saturated with colour, placed amongst jarring patterns and folds of paper. These tableaux bring to mind Fauvism and its pioneers, including Henri Matisse, André Derain and Georges Braque. An eye-popping exhibition is forthcoming in 2021.
---
Todd Hido | This Side of Paradise
Streets at dusk. Dappled light. Snowy tire tracks. Todd Hido's (b. 1968) portfolio is a love letter to suburbia at night. Glowing greens, murky blues and warm oranges enliven mysterious landscapes, devoid of human life. In 2018, Huxley-Parlour explored the connections between Hido and British photographer Miles Aldridge (b. 1964). This Side of Paradise focused on their use of cinematic aesthetics and visual suspense.
Gregory Halpern | Omaha Sketchbook
What does it mean to be American? Gregory Halpern (b. 1977) has been contemplating this question for more than 15 years. Lyrical portraits of Omaha, Nebraska, explore place, identity and hope. The artist's 2019 show Omaha Sketchbook examines "adolescents on the cusp of promise or obscurity, land that seemingly leads to nowhere, a sense of unending time and a dark side to domesticity." The series is full of deep sunsets and shadows, such as the looming water tower featured here.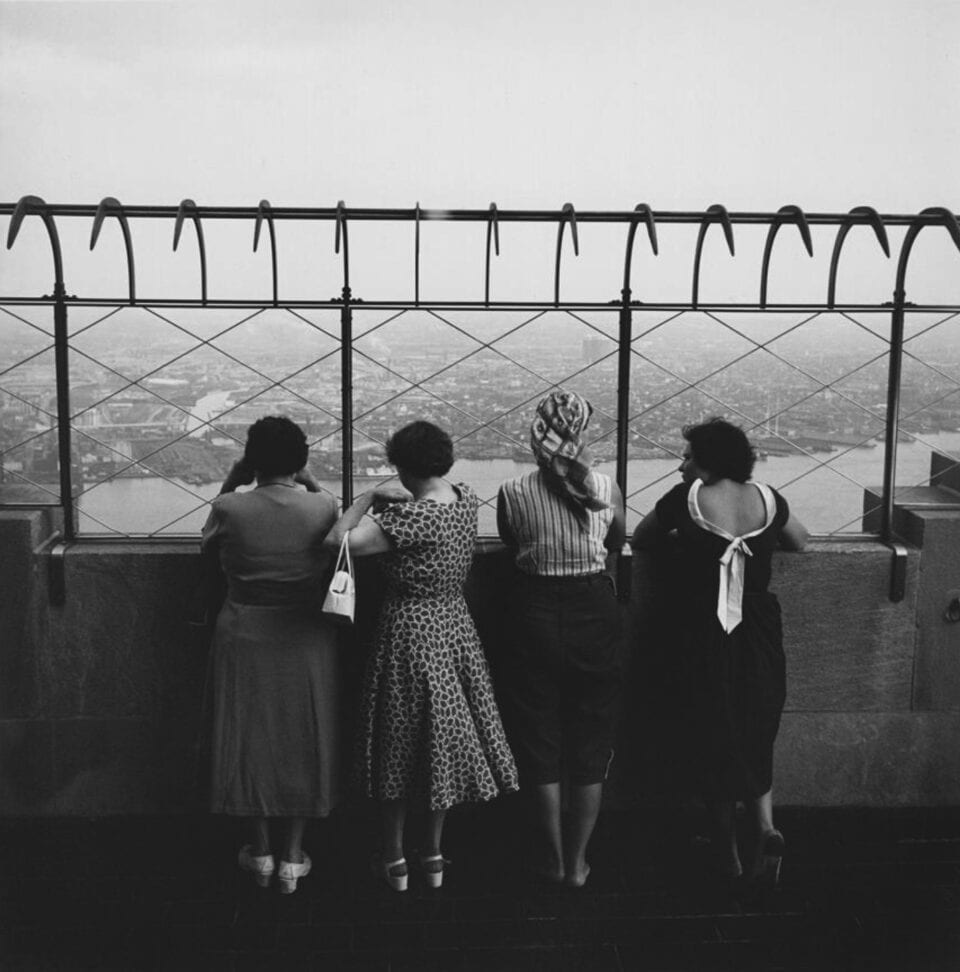 Vivian Maier | Colour Photographs
Vivian Maier (1926-2009) was a professional nanny who spent her spare time taking pictures of Chicago and New York. Her photographic eye came to light after her death, when 100,000 negatives were discovered in 2007. Her archive is represented in Britain by Huxley-Parlour Gallery. In 2019, Colour Photographs focused on her understanding of urban life. An adept street photographer, Maier captured details from everyday life. For example, in the shot above, four figures look out over the city skyline.
---
Jocelyn Lee | The Appearance of Things
Jocelyn Lee (b. 1962) champions the female gaze – using portraiture as a tool for empowerment. Nude bodies are enmeshed in pretty, pastel-coloured environments. Glistening fruits float in crystal-clear water. Wilting flowers act as memento mori. Red hair drapes down the side of a bath, almost Pre-Raphaelite-esque. Collectively, the works consider themes which have traditionally been considered "taboo", including sexuality, ageing and death. In 2018, Huxley-Parlour presented Lee's series The Appearance of Things.
Dazzling flowers. Misted windows. Ethereal portraits. Cig Harvey's (b. 1973) practice draws inspiration from René Magritte's (1898-1967) surrealist oeuvre. Rich in implied narrative, images seek out the magic in the mundane. In 2017, Huxley-Parlour presented the artist's first British solo exhibition. Featured photographs were snapped between 2003 and 2017 – offering a unique insight into the evolution of Harvey's self-referential style. Harvey has been featured in Aesthetica multiple times.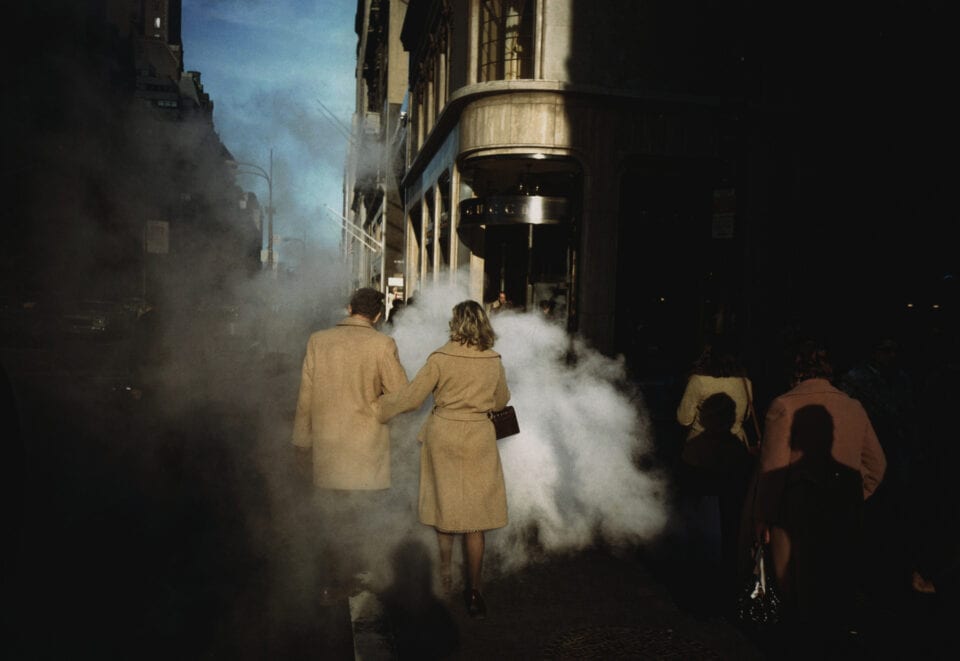 Joel Meyerowitz | Towards Colour
"Colour plays itself out along a richer band of feelings – more wavelengths, more radiance, more sensation." Joel Meyerowitz (b. 1938) is a colour photography pioneer. Alongside William Eggleston and Stephen Shore, the artist pushed the medium into the mainstream. In 2017, Huxley-Parlour traced the artist's gradual move from monochromatic street photography to pure-colour prints. Above is one of his most famous images, capturing a couple in camel coats, engulfed by steam.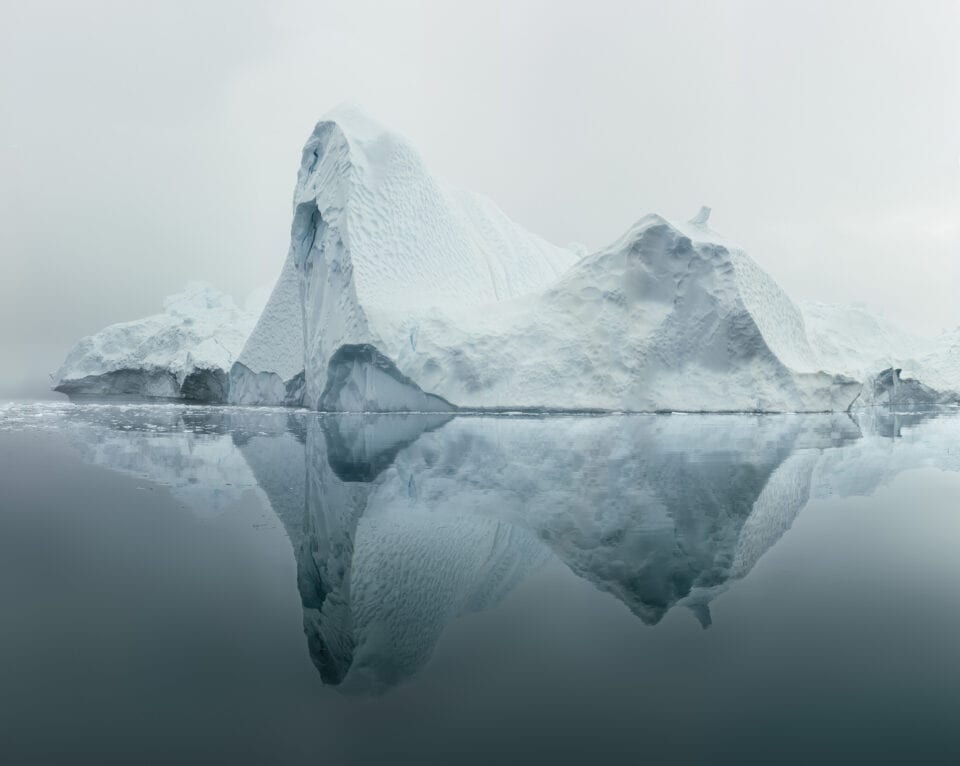 German photographer Olaf Otto Becker (b. 1959) follows in the footsteps of expedition photographer Herbert Ponting (1870-1935), embarking on epic journeys to document the Polar regions. Large-scale studies balance science and art – with Otto Becker comparing the icebergs to "sculptures of change." Huxley-Parlour's 2018 showcase took a deep dive into the artist's Broken Line (2003-2006) and Ilulissat (2003-2017) collections. Towering white forms reflect in glassy waters.
---
Find out more here.
---
Credits:
Lead image: Daniel Gordon, Sicilian Still Life, 2018. © Daniel Gordon
1. Bruce Davidson, Girl with Kitten, London, 1960. © Bruce Davidson / Magnum Photos courtesy Howard Greenberg Gallery / Huxley Parlour
2. Edward Weston, Pepper, 1930. © Edward Weston
3. Daniel Gordon, Sicilian Still Life, 2018. © Daniel Gordon
4. Todd Hido, #1731, 1996. © Todd Hidos
5. Gregory Halpern, Water Tower, Sunset, Omaha, NE, 2005-2018. © Gregory Halpern / Magnum Photo
6. Vivian Maier, Untitled, 1954. © Estate of Vivian Maier, Courtesy Maloof Collection and Howard Greenberg Gallery, New York
7. Jocelyn Lee, The Bath, 2016. © Jocelyn Lee Olaf Otto Becker, Ilulissat 24 07/2015. © Olaf Otto Becker
8. Cig Harvey, Azaleas, Pressing, Rockport, Maine, 2018. © Cig Harvey
9. Joel Meyerowitz, Camel Coats, New York City, 1975. © Joel Meyerowitz
10. Olaf Otto Becker, Ilulissat 24 07/2015. © Olaf Otto Becker