This is the story of Aesthetica. We are 100 issues old. It all started on a Sunday in November 2002. I was in the UK studying for my Master's Degree. I'd won a scholarship to study in Spain and that's how eventually I made my way to England. But that part of the story comes much later.
I grew up in the Catskill Mountains – a tiny town about two hours directly north of NYC. I wanted to work in publishing from a very early age, and I was fortunate enough to undertake an internship at a magazine in New York in the early 2000s. It was a small literary journal, but it was so fascinating; I got involved with everything that I possibly could. I was hungry for knowledge and experience. I did a study abroad term in York as part of my undergraduate degree, and I knew I should come back to continue my studies, so I did.
I'd had such a great experience with the internship, and I was keen to continue learning. However, at that time in York there wasn't a magazine to intern with; it didn't even occur to me to commute to another city. I said to Dale Donley (the reason why I was in the UK in the first place), "let's start a magazine today." How on Earth do you do this without social media? The old school way – you make posters (designed on Word) and get on your bike to hang them up around the city.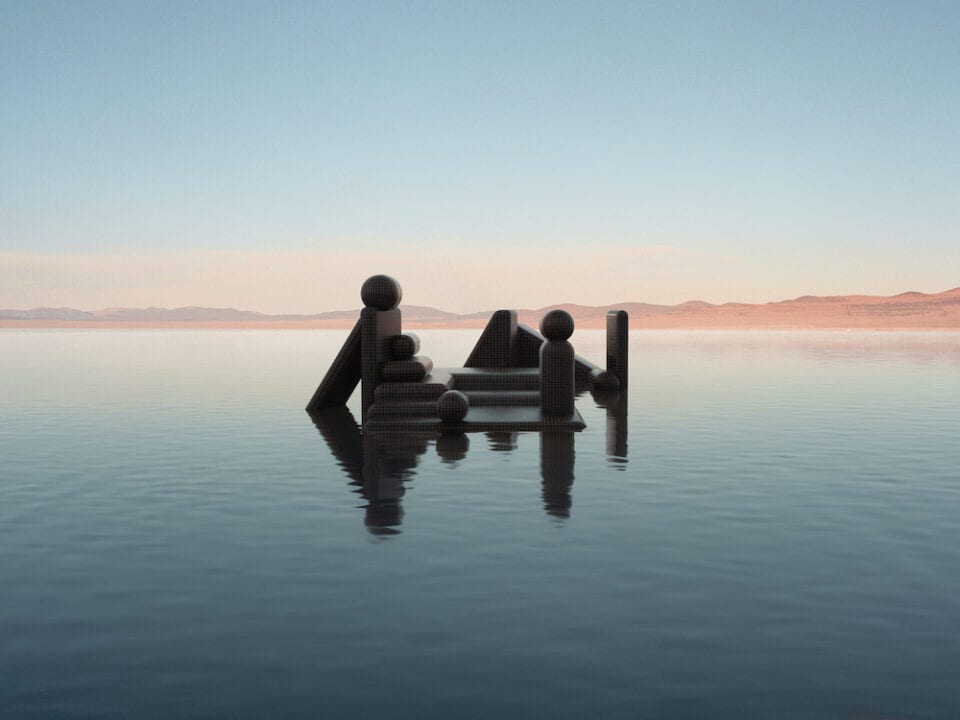 We did this on a Sunday in late November, having set up an email account (artandwriting@hotmail.com). The posters said "Do you write? Do you draw? If so send us your work. We are starting a new magazine and want to hear from you." When I think back to that very basic poster, it makes me so sentimental. I wouldn't have thought that an idea like that would turn into the magazine that you are reading today. It was all very innocent. We were doing this to promote "equality, creativity and diversity." That was our mission and still is today. We were just two people passionate about arts and culture.
We cycled around York and hung up posters everywhere. I didn't realise that this was against the law. I got an email from the City of York council about it. By the time I got home after an energetic day flyering, we had three emails with people's work. I couldn't believe it. It was such an amazing feeling. I was starting a magazine. However, there were a few things we forgot to do – cost up production, think about distribution, obtain some sort of funds. We didn't have any money to do this and I didn't realise that you could apply for grants. I am from the USA – there is no one there to support you. If you want to do something, you have to do it yourself.
In many ways, this upbringing made me resourceful and resilient. We got a quote from a printer and it was really expensive. By this point it was February 2003 and I was starting to feel concerned that we wouldn't be able to print the magazine. A digital magazine was unheard of, and there wouldn't be a way to disseminate it anyway. Eventually, I found a printers that was much more affordable. The next problem was lack of finance altogether, so we got an Egg credit card.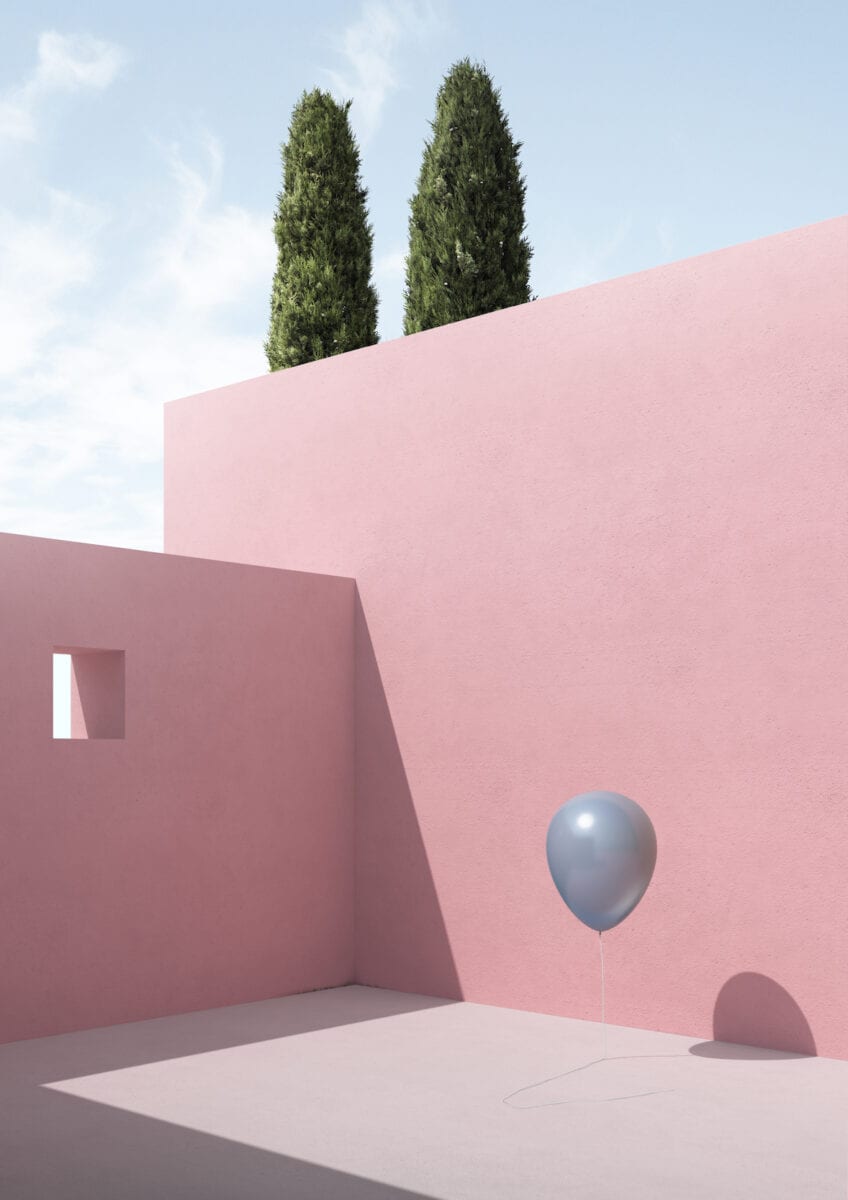 This decision was the one that turned the magazine into a business. We had a debt and we had to pay it back, so the magazine had to succeed. Our big break came by obtaining distribution nationwide in Borders from Issue One. I just asked my local Borders how to get the magazine stocked and the manager of the magazine section gave me the number of the buyer in London. I called him and he asked me to send him a sample, and call him in a week. I lovingly packed up the magazine and waited. When I called him, my heart was in my stomach. I was so nervous. He said, "Yes, we'll stock this magazine. I think there really is a market for it." Just like that, we went to having a distribution chain. I couldn't really believe it. Both Dale and I were still students at the time.
We launched the first issue in March 2003 at a local pub with readings and live music. There were queues on the street to get in. Someone asked: "when is Issue Two coming out?" Dale and I were so wrapped up in publishing the first issue, we didn't even think further ahead, so on the spot the magazine became quarterly. I said that the next edition would be out in May. Just like that we had a production schedule.
However, we still needed to finish our degrees. We had to think about finding jobs and our future. By the time we graduated the magazine was on Issue Three, and things were going well. We both got jobs at a local college and worked on the magazine on nights and weekends for a few years. It was incredibly demanding, and I suppose at many points, we could have given up. But I couldn't give up. I just couldn't let Aesthetica go. I loved it too much. I was encouraged by the dream of it becoming something much bigger.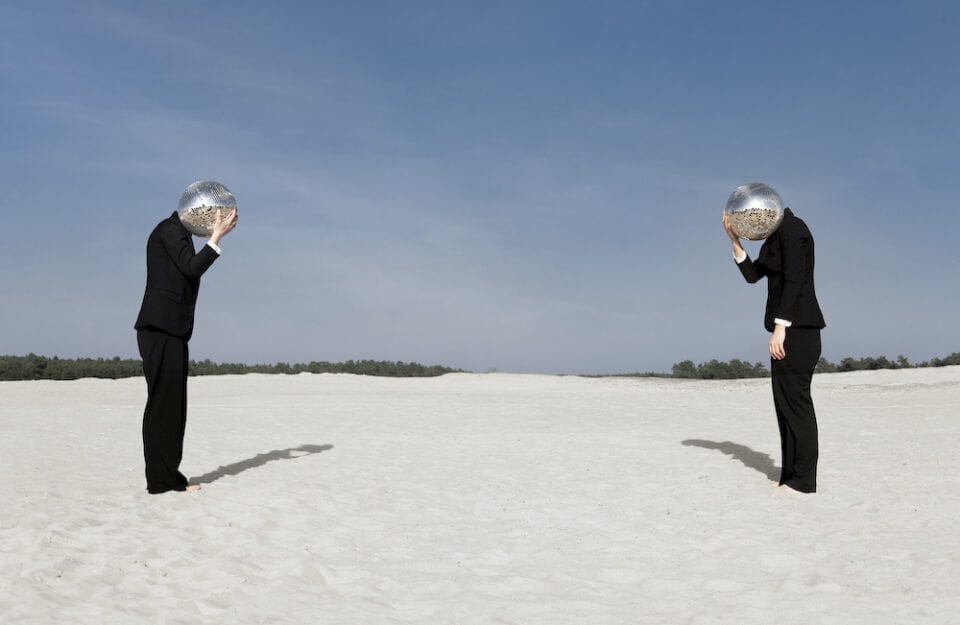 In June 2005, both Dale and I took a week off of work to focus exclusively on the magazine. I was surprised by how much work we got through. I started to think about what we could do if we had more time to work on the publication. In July 2005, we decided to leave our jobs to give it one year. We got our first office later that year. It was kitted out with desks, chairs and computers that came from freecycle. It was small – two metres wide by four metres long. That little room was our world. That first year, we worked every day apart from Christmas Day and New Year's Day – 363 days in total. Each day brought a mini victory and a new lesson.
The amount of self-determination and belief required was incomprehensible. At that time, we were too "northern" for anyone in London, and in the north we "weren't focused enough on the north" to be northern. It was hard for people to comprehend that we wanted to be a national and international art magazine that was not based in a capital city. The world was a lot smaller then, and it was hard for someone to imagine you as national, yet based in Yorkshire. It would take at least another five years for us to transcend these labels.
A big change came in November 2006 when I won the Young Business Entrepreneur of the Year Award. It was good timing because – prior to winning – we were seriously considering relocating to the Old Truman Brewery on Brick Lane. We thought we had to be in London to be national, and that we needed to attend every opening at every gallery that we possibly could. It was a notion, not the reality. From the award we attracted a lot of attention from people outside the sector and were offered Grade A office accommodation in York at a fraction of the cost. We hired our first employee in January 2007 and then things really started moving. We were still working long hours (60 per week) and not taking many holidays, but we were building something. We were excited and this enthusiasm kept us going.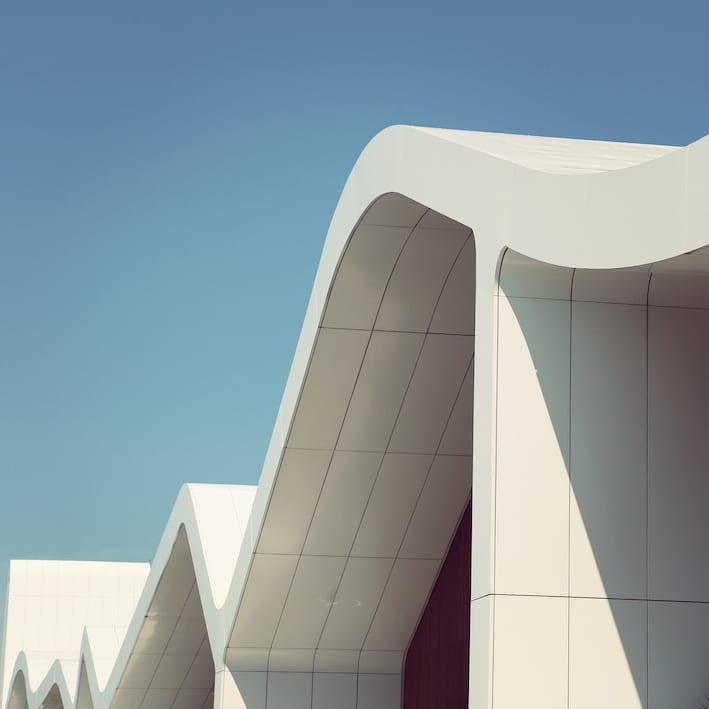 We obtained national distribution through WH Smith in 2007 and that was a real game-changer. The magazine was truly national, and this meant that we could push advertising and subscriptions. A further key moment was gaining international distribution in 2009 to 20 countries. It was amazing to have people saying they can get the magazine in Stockholm, Seoul, Auckland, Los Angeles, Austin, New York and many places in between. It was incredible to think of some- thing we produced being stocked around the world.
As the magazine's readership was growing, our editorial focus was changing. We needed to represent progression. For me, the magazine had to be a catalyst of debate, discussion and change. We needed to look at artists who were discussing the world's most pressing issues through the lens of culture. In doing so, there wasn't a huge amount of space for new talent, and that didn't sit right with us. We started with this in mind, and it was in my blood, so we launched the Aesthetica Art Prize and the Aesthetica Creative Writing Award.
Initially, the winning works were published in one anthology in December each year – a showcase of new talent – but then in 2012 we split them into two books, an exhibition and different awards. I was pleased that we were able to become the home of new talent through these awards and that we still provided opportunities and entry points into the sector. I know first-hand how hard it is to get into this world and part of our wider goals are to ensure that we are a platform for new voices. These two awards have gone on to become springboards for some of the world's most innovative practitioners and I'm proud of the role that we have played in developing numerous careers in the creative sector.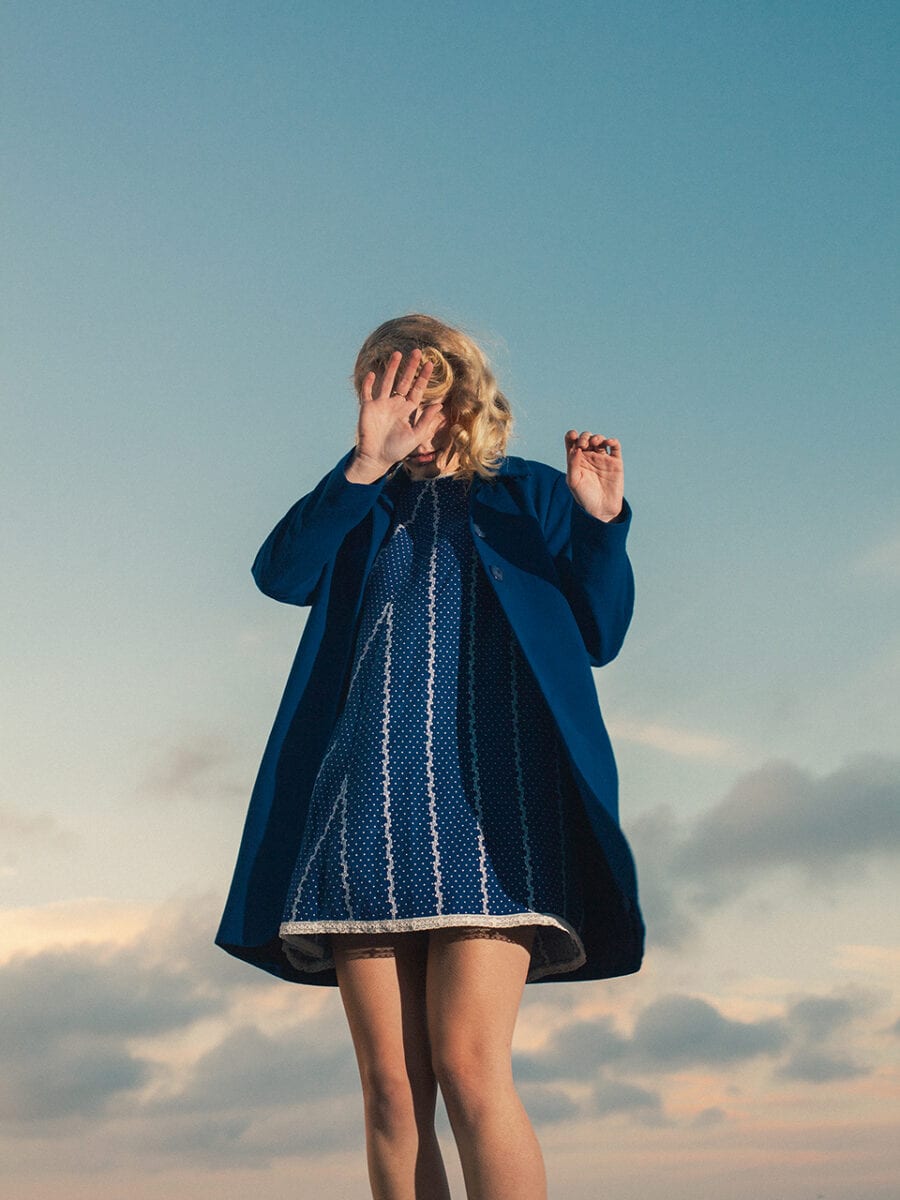 Another big moment for us was launching the Aesthetica Film Festival. There is so much to unpack here, I could write another article (or even a book) on how it came into being. In December 2010, we published a DVD of short films with the Christmas edition of the magazine. This was transformational. We had an open call for new films and received just under 1,000 films. However, a DVD was only two hours long, so pretty much everyone was rejected. It was awful. I felt like I had let all of these talented people down. In January 2011, I was invited to BAFTA Piccadilly to give a talk with filmmakers about Aesthetica Magazine, but at the end of the talk there were at least 40 people waiting to speak with me and they had all been rejected from the DVD. I realised then and there that I had a bigger responsibility and that if I was going to do this, I would have to find a different output entirely.
In the two hours it takes to get from London to York, I mapped out what a festival would look like in the city; it was about taking in everything that York has to offer – all the history and culture merged with cutting-edge contemporary cinema. There had never been a film festival here before, so on a local level, it was difficult to explain the idea. This was also the year that the UK Film Council was disbanding, and the world was still gripped by the 2008 financial crisis. I was advised not to do this. I didn't listen. We had the first festival in November 2011, and it nearly killed us. We'd never worked so hard. It was something else entirely – a whole new level of busy. We had so much to learn. Fast-forward to 2020, the festival celebrated its 10th anniversary and is now considered one of key British festivals for new talent. We are making a valuable contribution towards sector growth.
In many ways, that summarises everything that we do at Aesthetica – daring to do something different, being your own person and pushing yourself hard. Celebrating 100 issues is a huge milestone for us. I was just 23 when we started this adventure. It has been 18 years and I am still enthusiastic about every day and what we will do next on this journey. Thank you to everyone who has been involved over the years. In many ways, we have grown up together.
---
Words: Cherie Federico
---
Image Credits:
1. Water from the Co-Existe series. Imagery and 3D Development by Six N. Five. Photography by Cody Cobb. Concept by Willett.
2. Massimo Colonna, from the series (Non) Gravità. Courtesy of the artist.
3. Sebastian Weiss, Waves. Location: La Teste-de-Buch, France .
4. Astrid Verhoef, from Urbanite series, 2014. Model: Astrid Verhoef.
5. Water from the Co-Existe series. Imagery and 3D Development by Six N. Five. Photography by Cody Cobb. Concept by Willett.
6. Amy Harrity, Feelings – Shelbie, 2013.