In 1949, a new exhibition of early-career creatives opened in London. Young Contemporaries, hosted by the British Society of Artist Galleries, provided an opportunity to engage with the latest innovations in creativity and support the people behind the work. Fast forward over 70 years and a few things have changed, including the name, structure and sponsor, but the ethos remains the same.
Bloomberg New Contemporaries, which is on view at South London Gallery, features some of Britain's most exciting talent emerging from art schools and alternative learning programmes. It is clear that this year's panel – James Richards (b. 1983), Zadie Xa (b. 1983) and Turner Prize-winning Veronica Ryan (b. 1956) – were spoilt for choice. Over 1,500 entries have been whittled down to 47, from autobiographical paintings on the concept of gender to sculptures that evoke natural forms and memories.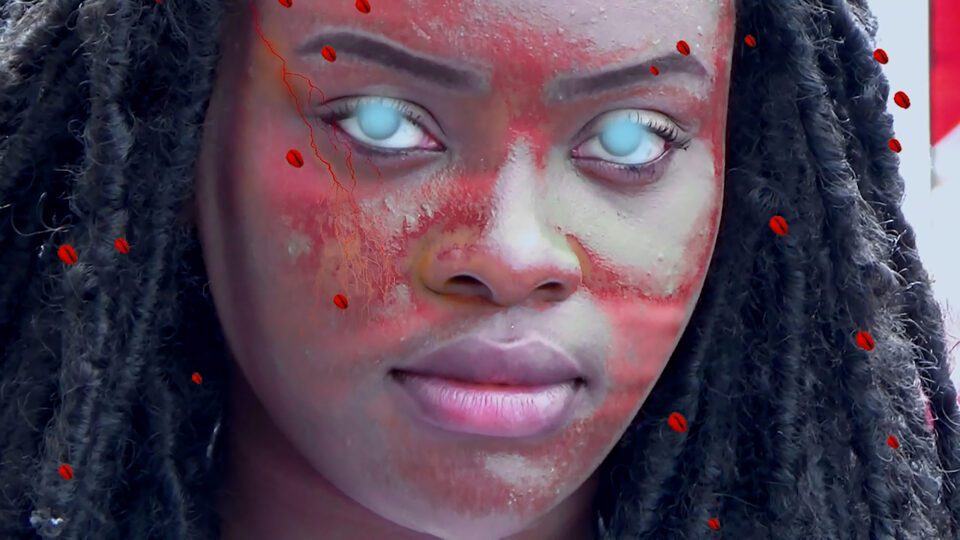 The variety creators, mediums and topics from an open call can become overwhelming. Here, eight clear categories help to signpost the lines of enquiry that unite practitioners today. Catarina Ludovico's (b. 1994) large portraits, which fall under Communication and Disconnection, explore the language of touch with tenderness. Across the room, Rudy Loewe's (b. 1987) outstanding painting Carnival #1 (2020) bursts at the seams with a multi-layered scene of a dancing crowd. Black joy prevails, despite a not-so-joyous police presence. Officers appear as more helmet than human, with one holding a threatening baton aloft in the air. The violent act is forced to the margins of the canvas, given little space to overpower the celebration.
"It's really important for emerging artists to get an early sense of how their ongoing practice will develop," reflects juror Ryan. This experimentation is key to the wonder of the exhibition, making room for a diverse mix of styles, techniques and narratives. If these are the new contemporaries, the future looks very bright.
---
Bloomberg New Contemporaries
South London Gallery | Until 12 March
Words: Fanny Wendt Höjer
---
Image Credits:
1. Catarina Ludovico, À Procura Do Que Naõ Está Perdido (Searching For What Isn't Lost), (2022). Print on satin paper.
2. Akinsola Lawanson, Bosode, (2021). Moving Image. 27 min 22 sec.
---