The Aesthetica Art Prize is a platform for the world's best artists. The award celebrates contemporary art in all its forms, taking the temperature of creativity today. We're delighted to announce this year's shortlist, which includes film, photography, sculpture and installation. Spanning the globe, these creatives address some of the most pressing issues facing us right now: climate crisis, inequality and new technology among them. Ideas of posthumanism appear amongst the entries; these artists look towards potential futures. Elsewhere, we see community activism and cultural engagement. Others tap into personal histories. Above all, this year's cohort are united by a desire to make sense of the world. Meet them here:
Artists' Film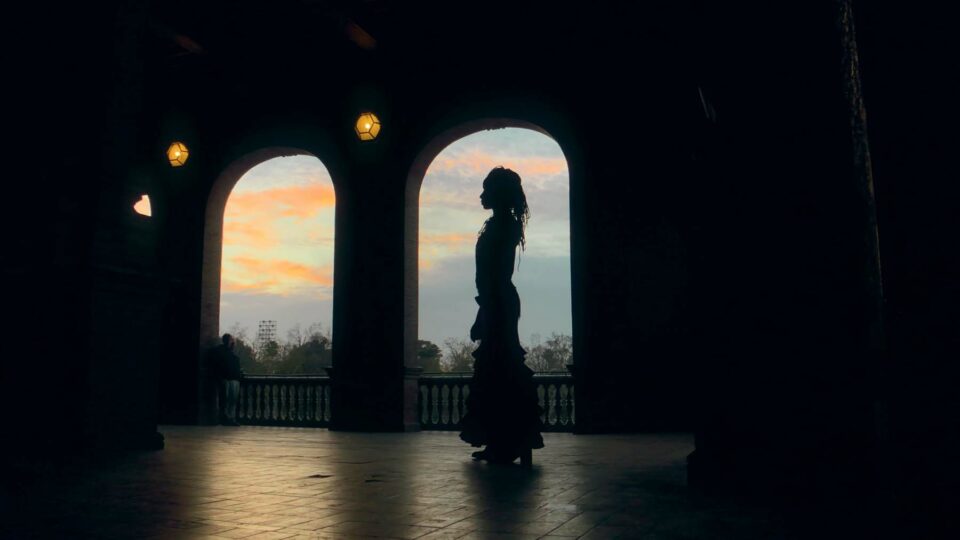 Baff Akoto
Akoto's recent practice focuses on the artistic and conceptual potential of Virtual and Augmented Reality technologies to interrogate how the digital revolution might avoid the same prejudices, exclusions and inequalities which arose from our industrial and colonial eras.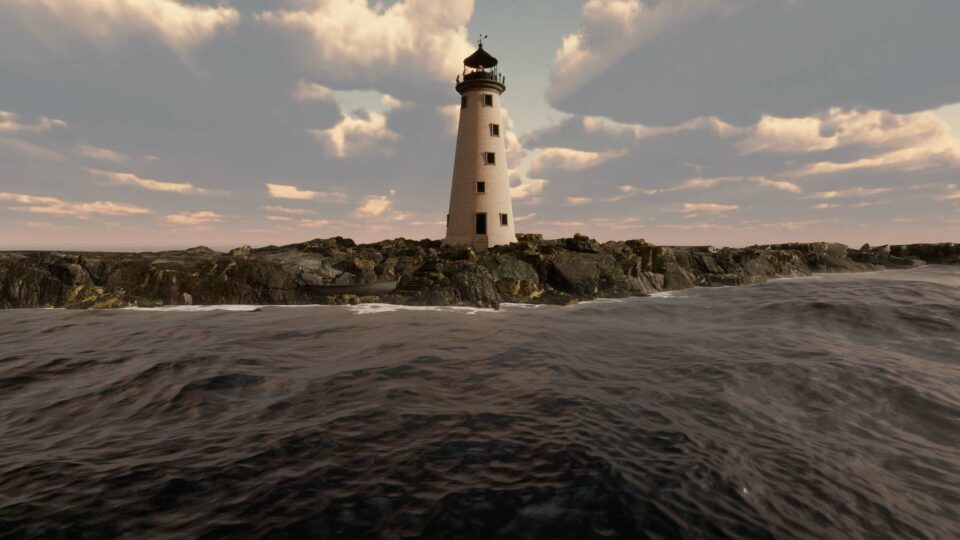 Sophie Dixon
In 1838, Grace Darling became one of the greatest female celebrities of the Victorian era. After rescuing survivors from the wreck of the SS Forfarshire, her quiet life was changed forever. Dixon's Grace is inspired by various – often conflicting – accounts of her life.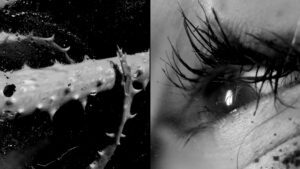 Elise Guillaume
Guillaume is a Belgian artist and filmmaker whose work explores our complex relationship with nature, which has become increasingly imbalanced. Interested in the connections within our (eco)systems, she uses multiple screens to question what it means to be human in a time of crisis.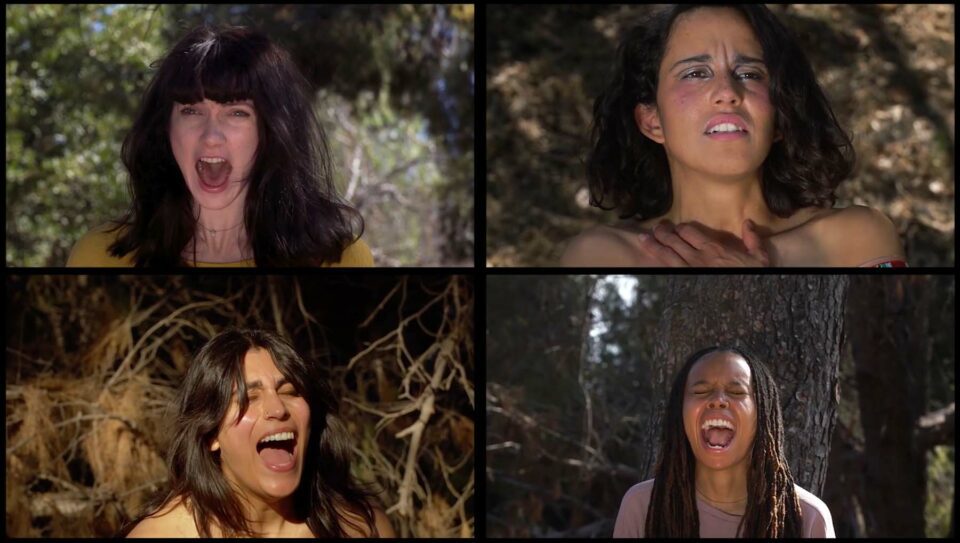 Rebecca Lejić-Tiernan
Lejić-Tiernan is a Serbian-Irish-American lens-based artist residing in LA. One of the central themes in her work is the relationship between the environment and the body, between the earthly and unnatural, and the desire to be one with nature as we alter it.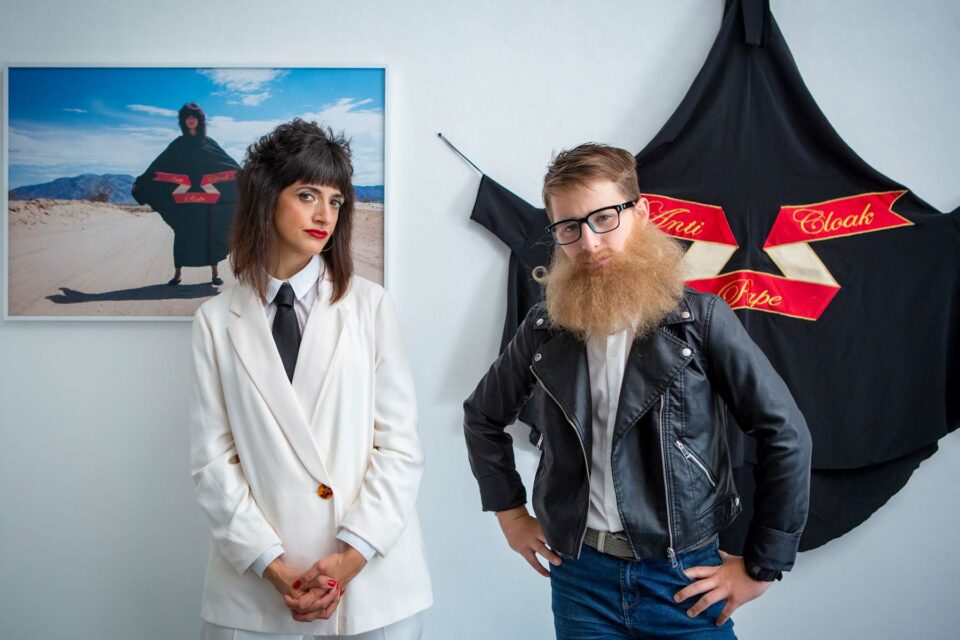 Sarah Maple
Maple is known for her bold, witty, and occasionally controversial practice. She works in a wide variety of media that challenge notions of identity, religion, feminism, freedom of expression and the apparent status quo. Much of Maple's inspiration originates from her mixed religious and cultural upbringing in 1980s Eastbourne.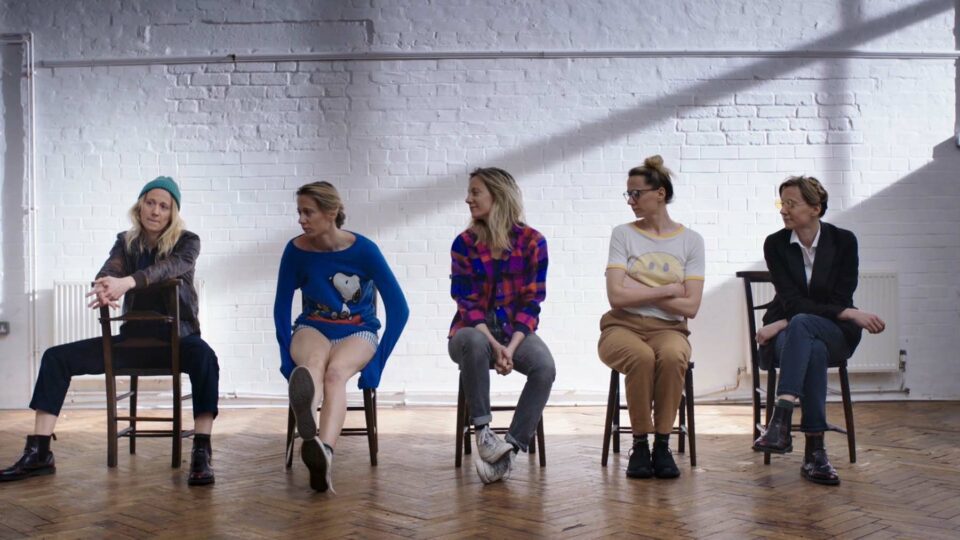 Guen Murroni
Murroni's work – as a member of a direct-action group, fighting cuts to domestic violence services – has played a major role in her creative practice. Murroni is adamant about a holistic approach to activism and healing, creating a space for stories of survivors.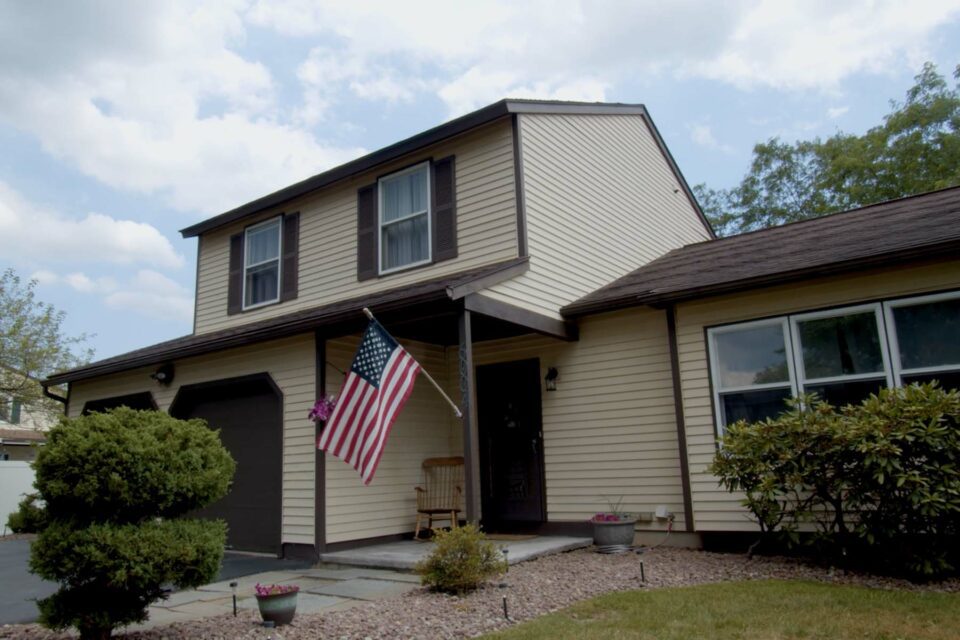 Bart Price
Price's practice is grounded in the idea of the Gesamtkunstwerk – or "total artwork", describing a creative process where different art forms are combined to create a single cohesive whole. Price has been generating AI scripts using neural network models, exploring posthumanism, late capitalism and hyperreality.
Installation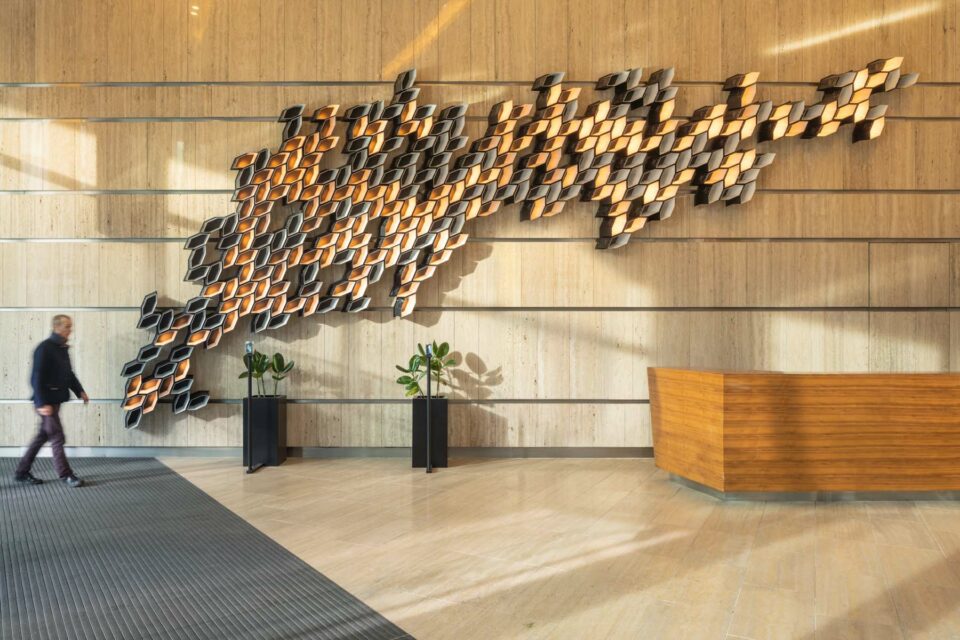 Jason Bruges Studio
Jason Bruges Studio is a multi-award-winning, dynamic art and design practice based in London. The Studio is a pioneer of the hybrid space between art, architecture and technology. Through intervening in the urban environment, the Studio produces moments of theatre that weave a sense of magic into the fabric of a place.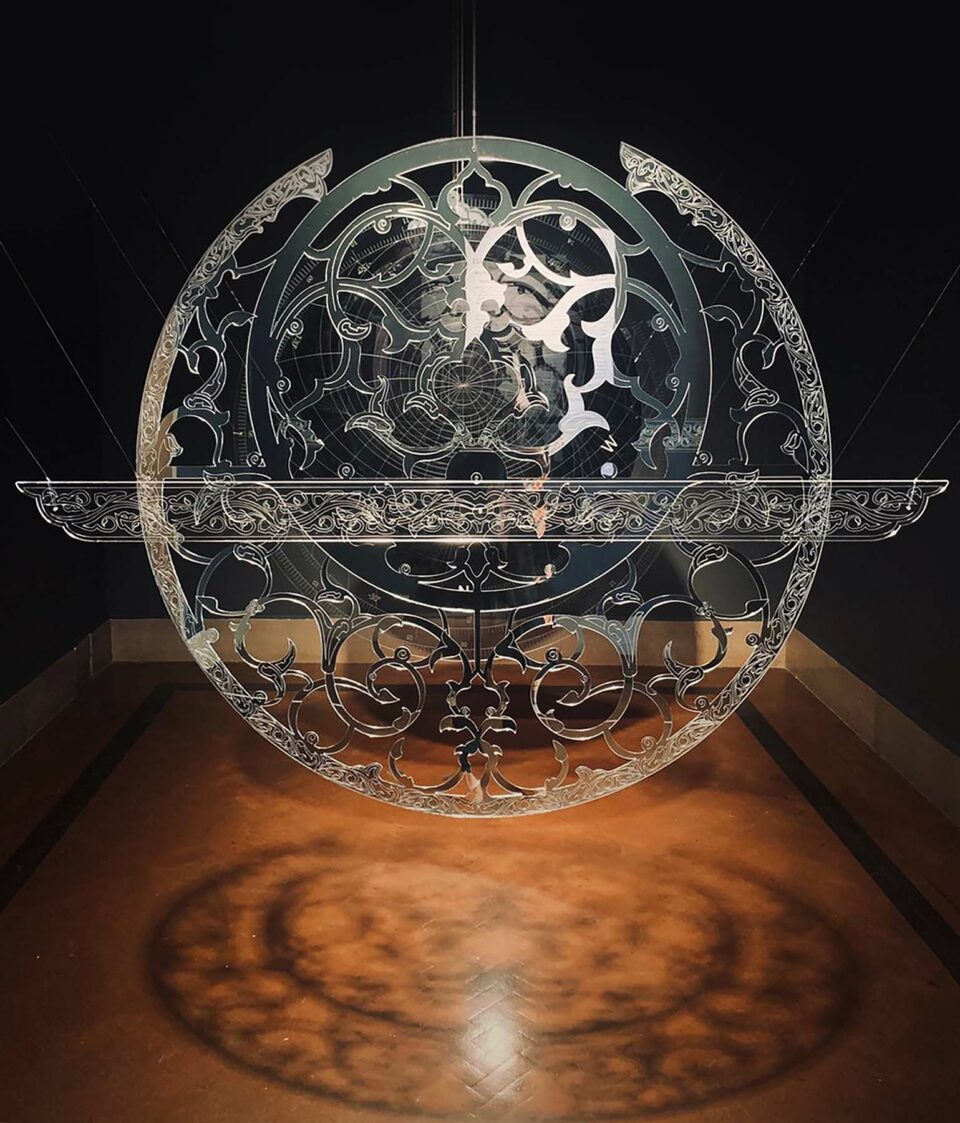 Sara Choudhrey
Themes of space, place, heritage and identity are explored in Sara Choudhrey's work. She conducts studies in pattern, colour, light and texture, whilst referencing various historical collections, archives and architectural sites. Through both her research and artworks, Choudhrey raises the question of how an hybrid art practice can evolve in affinity with historical narratives.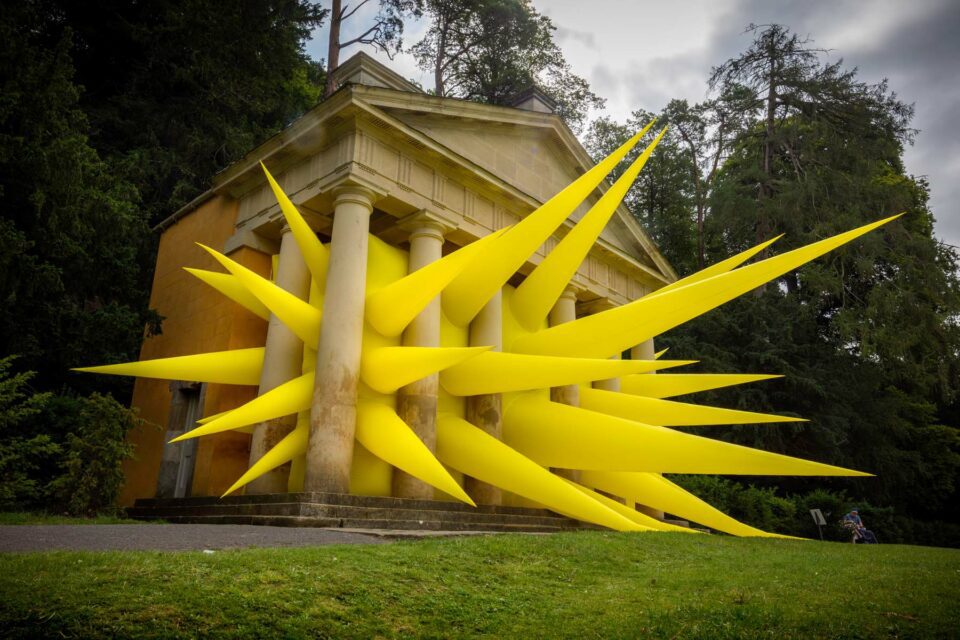 Steve Messam
Steve Messam is an environmental artist based in the North East of England. His temporary, eye-catching installations, typically "bigger than a house", exploit colour, scale and narratives, creating a moment of interruption in the familiar. Bold and large-scale installations uncover layers of narrative within the landscape.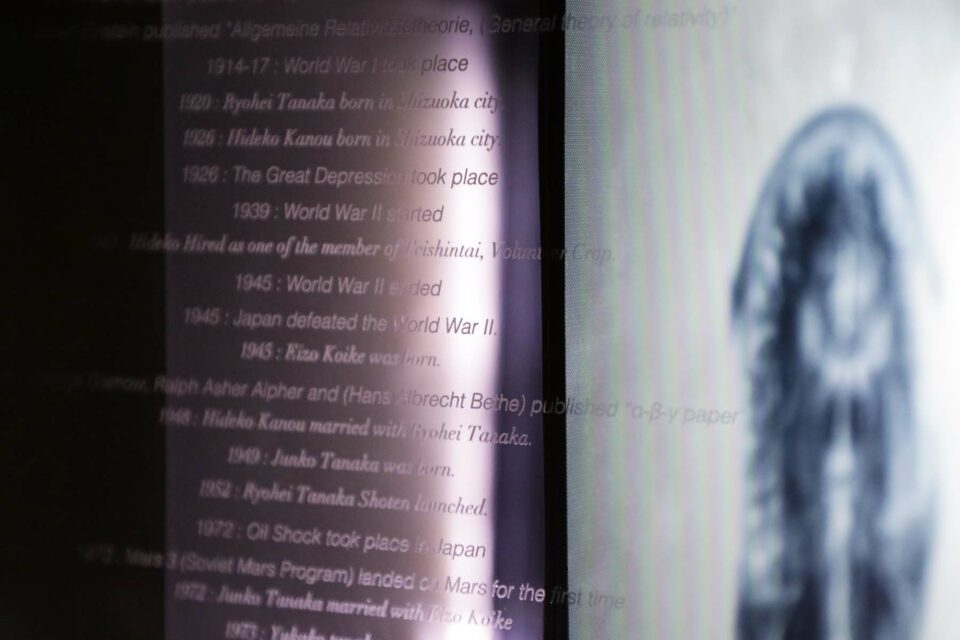 Yukako Tanaka
Yukako Tanaka's work focuses on the notion of "existing" and "absence." Her research fuses art, science and philosophy, positioned as a potential vessel that informs disciplinary processes and their varying approaches to knowledge production. Tanaka reflects on the accelerated transition of human condition in a new era.
Mixed Media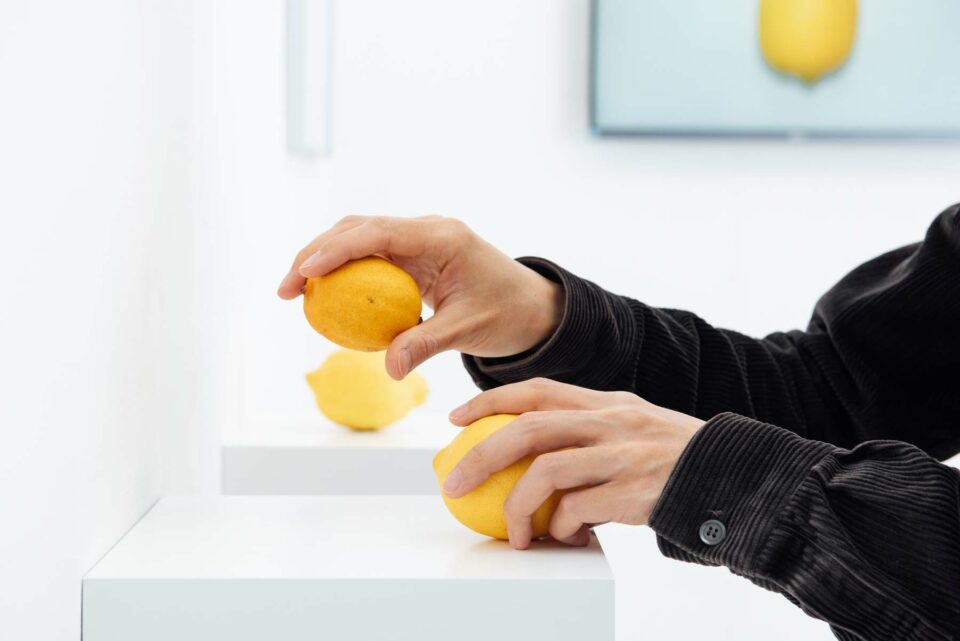 Akihiro Boujoh
Boujoh's multi-dimensional work encompasses sculpture, installation and photography to explore the emerging chasm between nature, environment, and human activities in everyday life. We seem to ignore – or perhaps we do not recognise – that nature, the environment and humankind are intertwined.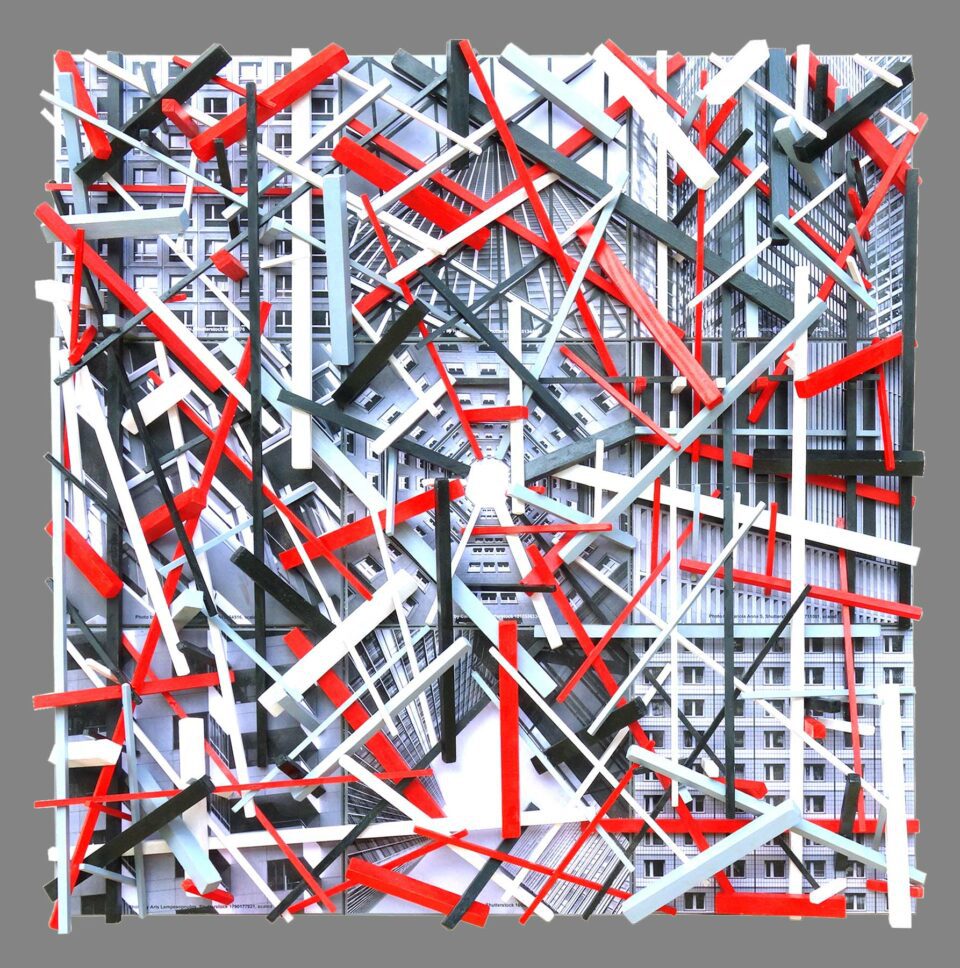 Ulf König
Art meets architecture, constructivism contrasts functionalism, chaos substitutes order, deconstructivism vitalises constructivism: all these aphorisms characterise König's expansive project Architecture Criticism. With an unorthodox, provocative view onto cityscapes and buildings, traditional uniform styles are questioned. Architectural photographs have been over-sculpted by multi-angularly crossing wooden strips, using minimal colours.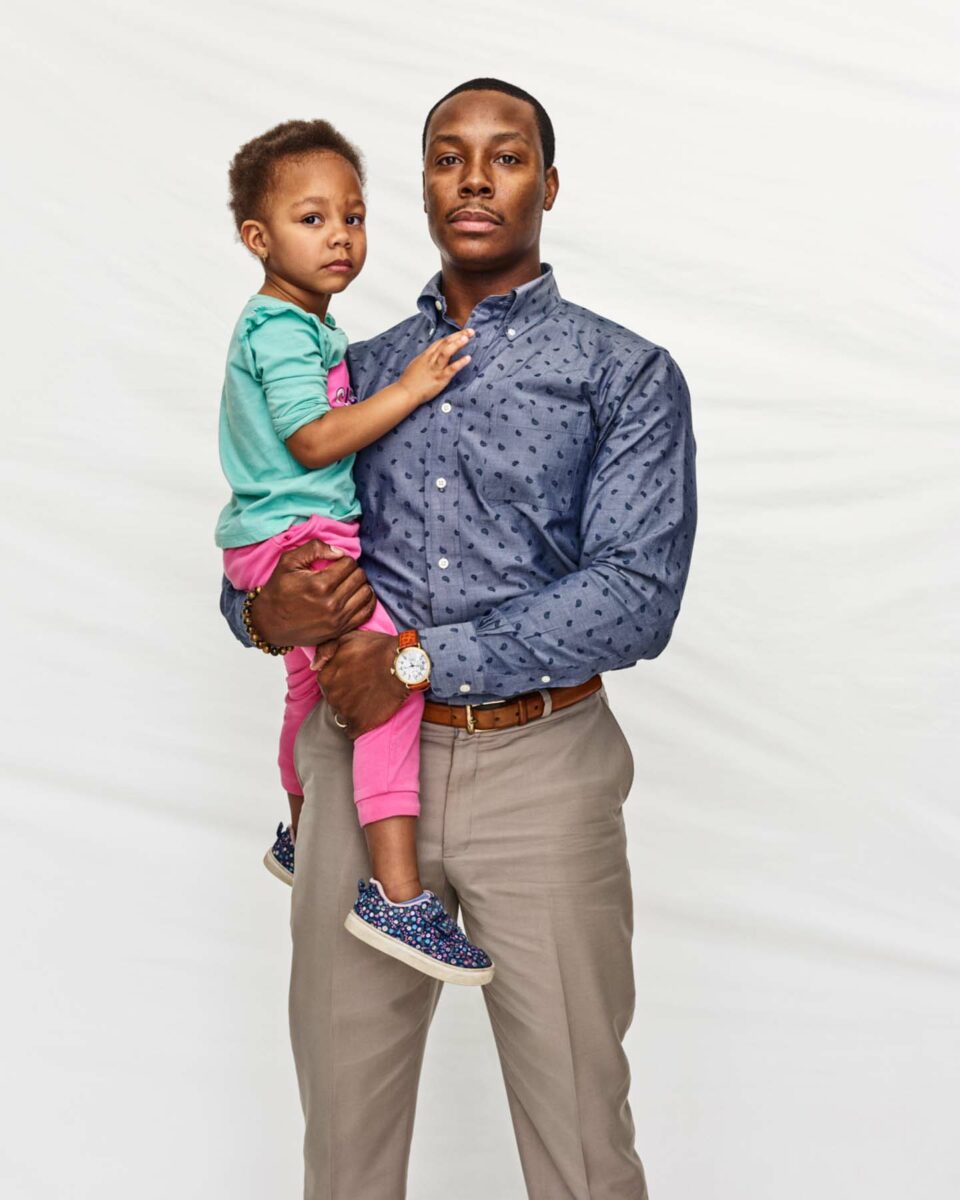 Marcus Lyon
The Human Atlas project is a research-based, interdisciplinary exploration of people from specified geographies, built from an extensive nomination process. A carefully curated group of experts nominate individuals who are championing change and driving social impact in all its forms: from public servants to entrepreneurs, from non-profit leaders and activists to artists and scientists. The projects then map these remarkable people through portraits, app-based oral histories, info-graphic mapping and ancestral DNA.
Photography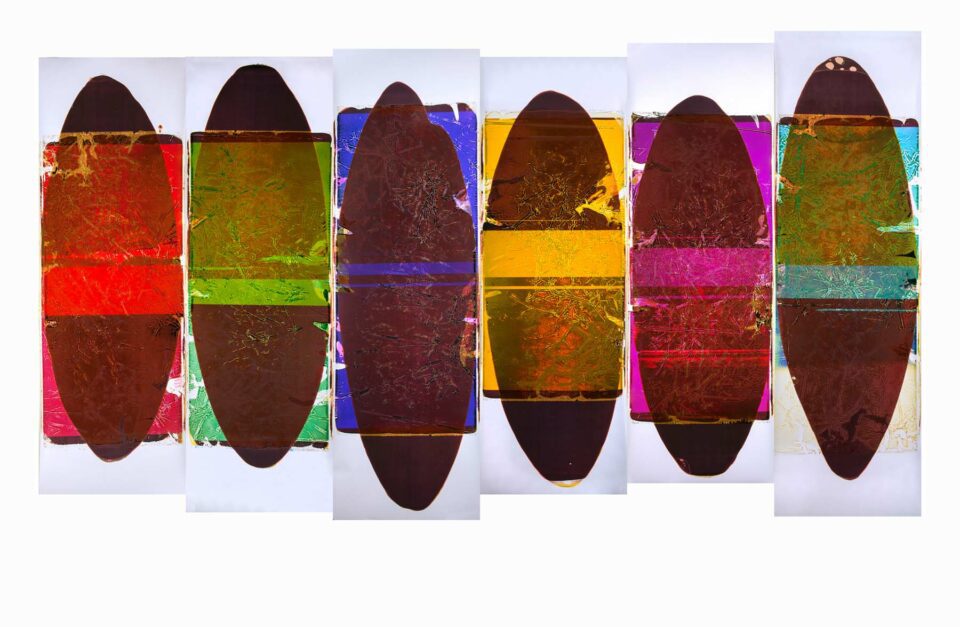 Ellen Carey
Light's immateriality continues to challenge practitioners today. The question of analogue versus digital furthers this challenge. Crush & Pull combines the worlds of Polaroid and photogram, experimenting with colour, process, minimalism and abstraction – often made with "zero" exposure.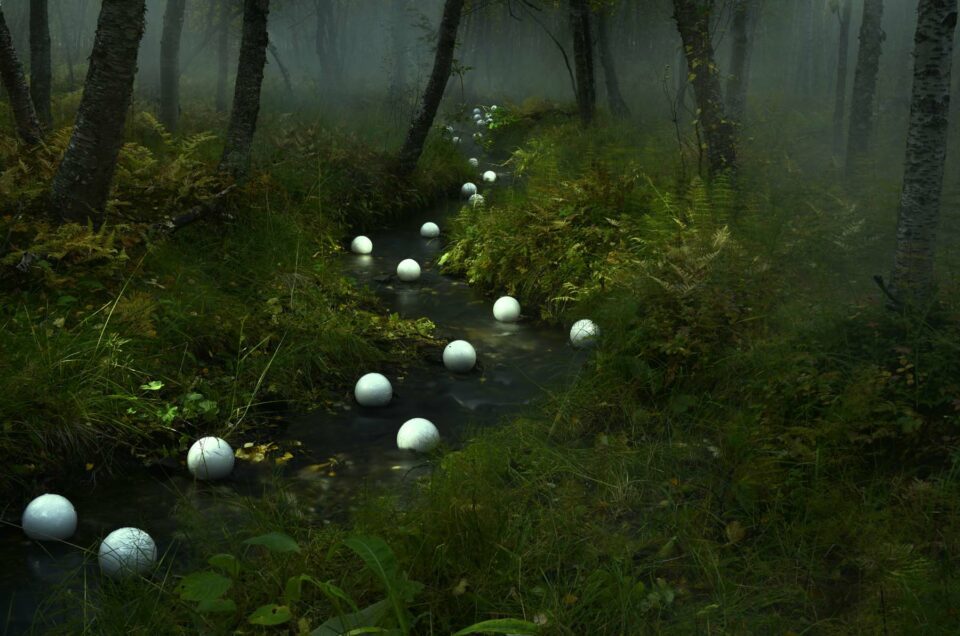 Gjert Rognli
The force of nature is at the heart of Rognli's artistic practice. He works across film, photography, sculpture and performance, often referencing his affiliation with Arctic Northern Norway: light, darkness and the seasons. The compositions float between surrealism and mythology.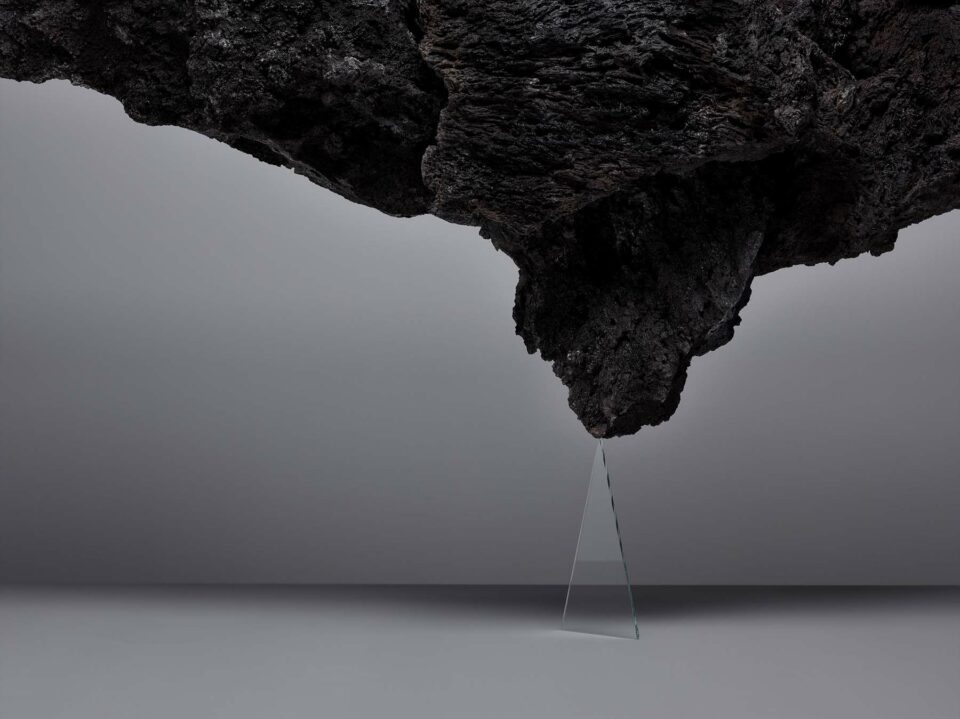 Omar Torres
This work is built around our emotions, and the tireless search to find balance. Through the exertion of total control, Torres represents situations of resistance and tolerance, pushed to breaking point. In these compelling compositions, each element depends on one another. Pain is heavy, tension is tiresome and balance is draining, but we continue to exist.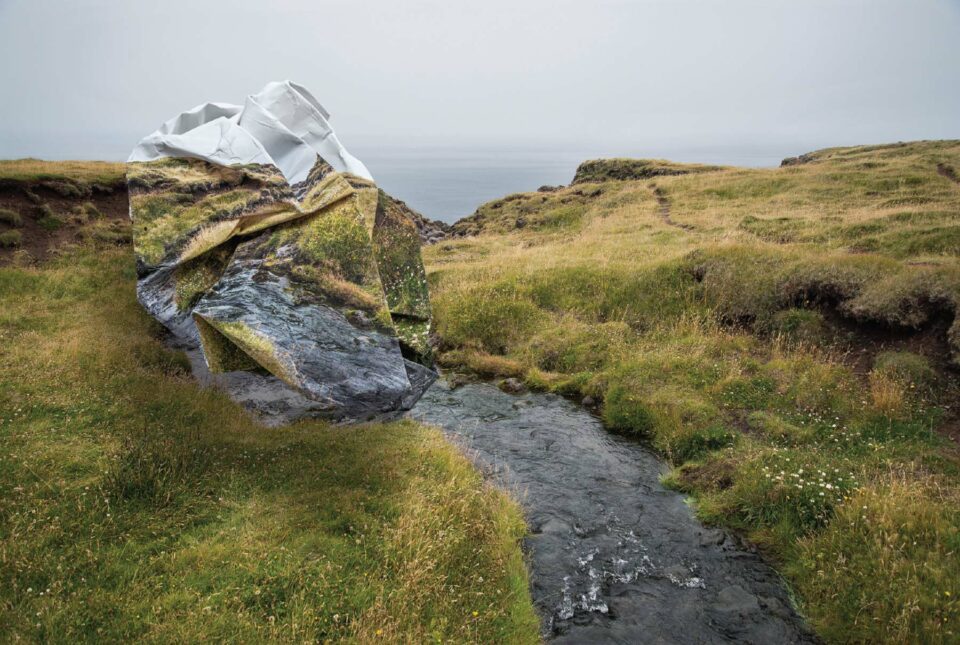 Ingrid Weyland
In Topographies of Fragility, Ingrid Weyland manipulates, alters and enacts "violent gestures" on the land, contorting images until the landscapes become something altogether different. Weyland's photography taps into the age of Anthropocentrism – the role of the human hand physically and dramatically shaping ecosystems from the inside out.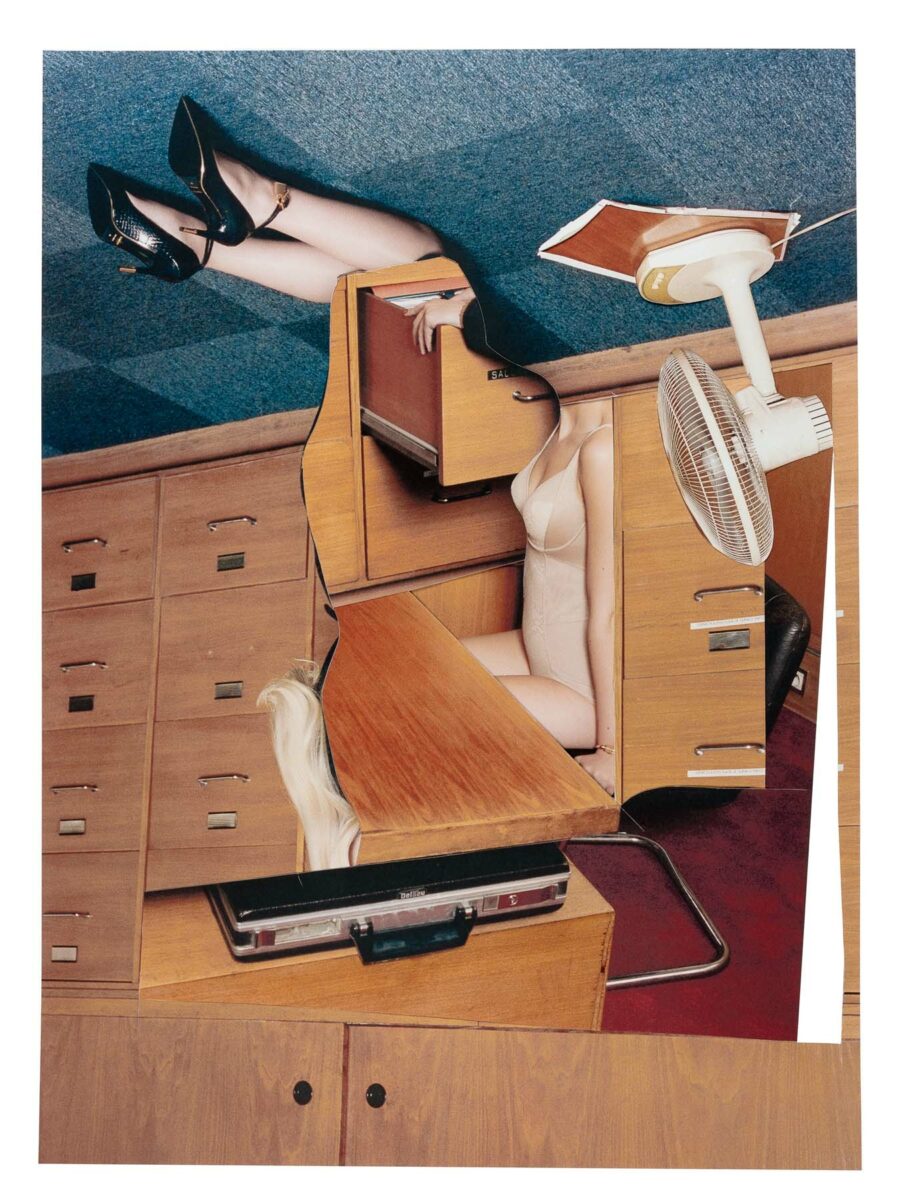 K Young
K Young's methodology is based around social constructs and gender identity: examining spatial representation, form, and the notion of time and place. Using appropriated and found photograp ic imagery – taken from second-hand books and magazines – K Young makes physical interventions with a knife to alter and subvert visual codes and conventions. Unplanned, chance arrangements are juxtaposed and spliced together before being "re-photographed." They are then presented back as a semblance of their original form, challenging viewers to determine what is "real" and what has been constructed, and ask: who owns images?
Sculpture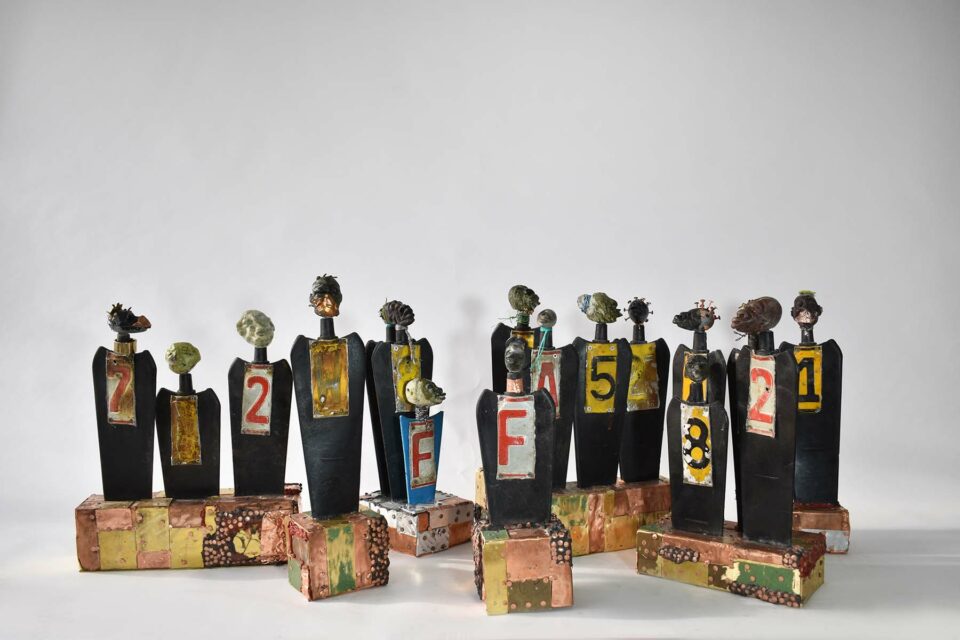 Terrence Musekiwa
Musekiwa comes from a long line of sculptors. The shaping of stone, at the heart of the work, is inherited from the artist's father, Kennedy Musekiwa, and has been the dominant form of sculpture in Zimbabwe's history for the past few centuries. Musekiwa's work is a continuation of oral histories that have survived and adapted.
---
These artists will feature in the Aesthetica Art Prize Exhibition, opening at York Art Gallery on 24 June.
What to get involved? The next edition of the Prize is open for entries. Submit your work by 31 August. Find out more here.
---