In 1992, a strange pine tree appeared in Denver, Colorado. Its goal: to remain as invisible as possible. A product of Larson Co., a company specialising in set design for theme parks, this plant was designed to hide something in plain sight. Unbeknownst to many, an antenna was concealed amongst its synthetic branches. Its pine leaves were layers of camouflage. They would never grow, improve the air or temper the climate.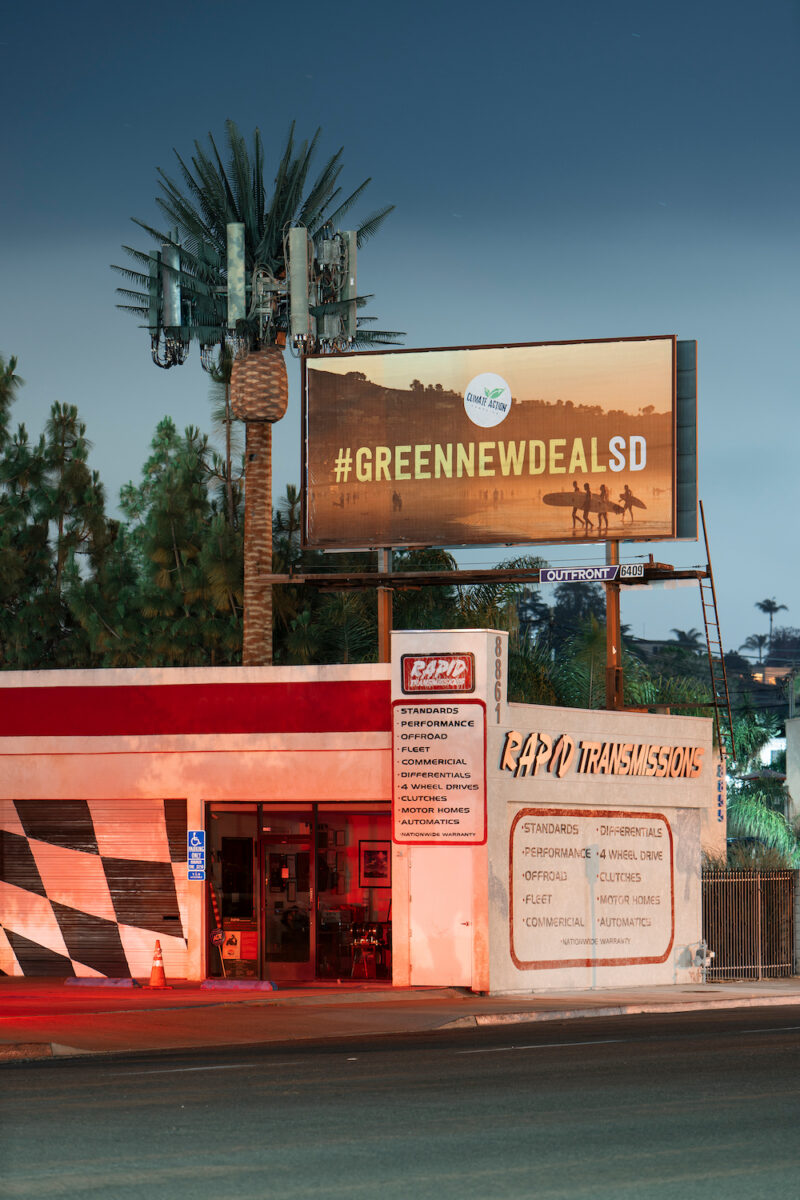 The Denver tree was the first example of a "mono-pine" – a play on the term "monopole", used to describe undisguised telecommunications towers. Mobile devices were on the rise in the late 1980s. As a result, the industry saw a boom in its need for infrastructure – leading to the subsequent erection of cell towers across the globe. In 2014, there were an estimated 4 million telecoms masts installed worldwide.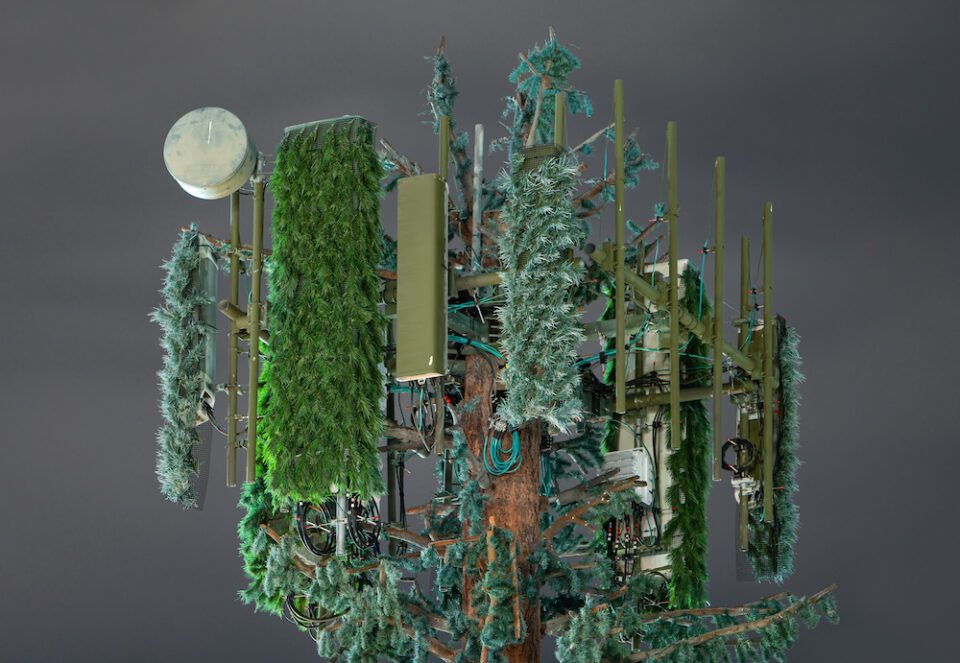 This type of "natural" concealment remains popular around the US and in other countries such as Canada, the UK, South Africa, Japan and South Korea. Metal transmitters have masqueraded as palms, cacti, eucalyptus and elms for decades – taking on the form of native plants to blend in with the surrounding landscape. The idea is to be overlooked and unnoticed: to sit quietly amongst real trees and buildings.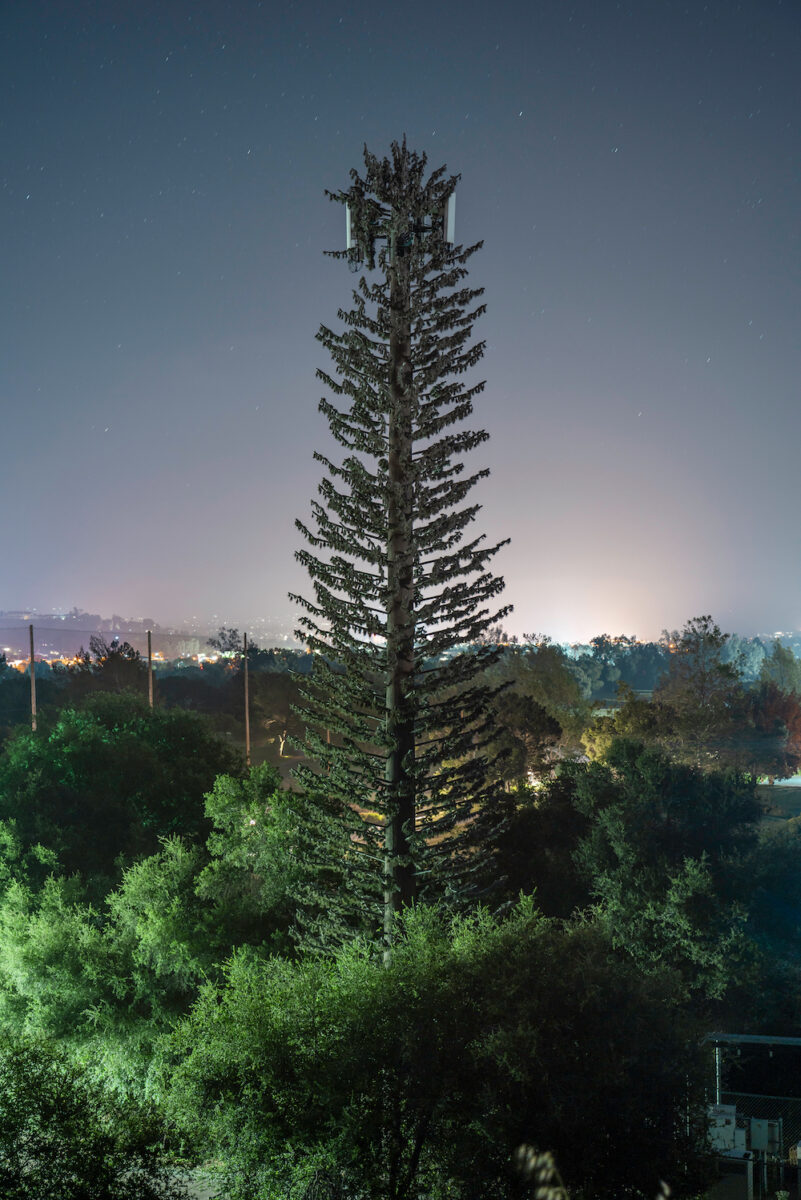 Işık Kaya and Thomas Georg Blank are lens-based artists interested in how humans "shape and inhabit" the world. Their photobook, Second Nature, documents mobile phone trees within the Southern California landscape. Working almost exclusively at night, Kaya and Blank accentuate the artificial and uncanny qualities of each structure. The results are almost hyperreal: fake trees glowing in the dark.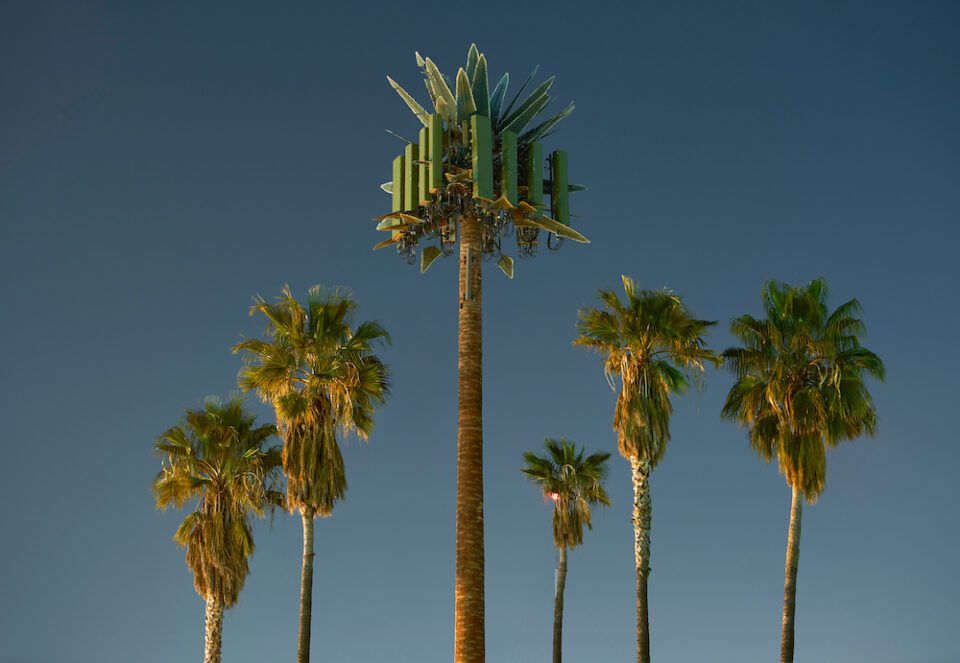 "One can understand the mobile phone trees as camouflaged technology or as optimised nature, as a tree that can do more than 'just' look like a tree," says Ziad Mahayni in Transcending Nature, an essay published in the book. "They are part of a development that, since the late 20th century, has created many hybrid artefacts, from genetically optimised plants to cloned animals and artificial organs from 3D bioprinting."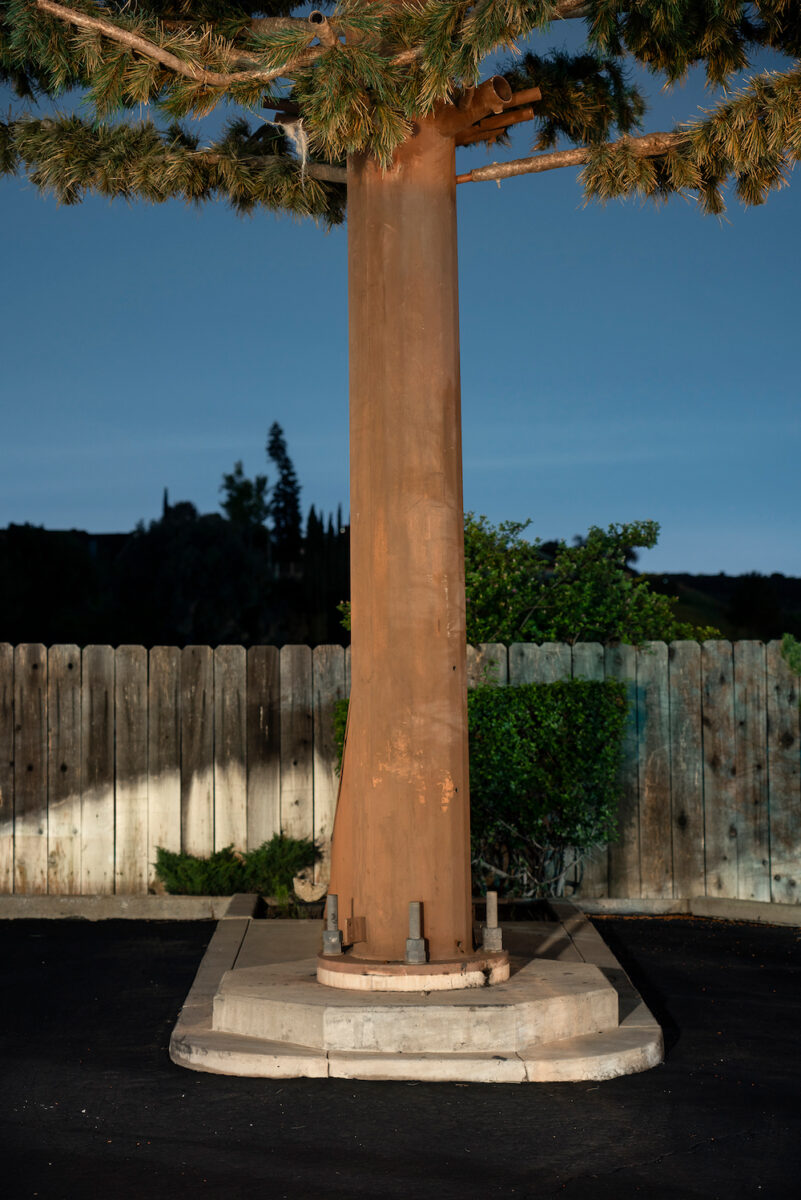 ---
Işık Kaya & Thomas Georg Blank, Second Nature is published by Kehrer Verlag.
Words: Eleanor Sutherland
---
All images © Işık Kaya & Thomas Georg Blank