Dried blooms emerge from blocks of ice. Pampas grasses are encased in glassy shards. Soil and roots sit, trapped in solid pools. These are the works of London-based Angela Yanjun Chen, a visual artist recently shortlisted for the STARTnet 2020 Global Eye Award. Her work has been exhibited around the world, from London to Beijing, Rio de Janerio and Fukuoka in Japan. In 2020, she won the Exceptional Artist Award at the 1st CSSA-Goldsmiths International Youth Art & Design Exhibition.
---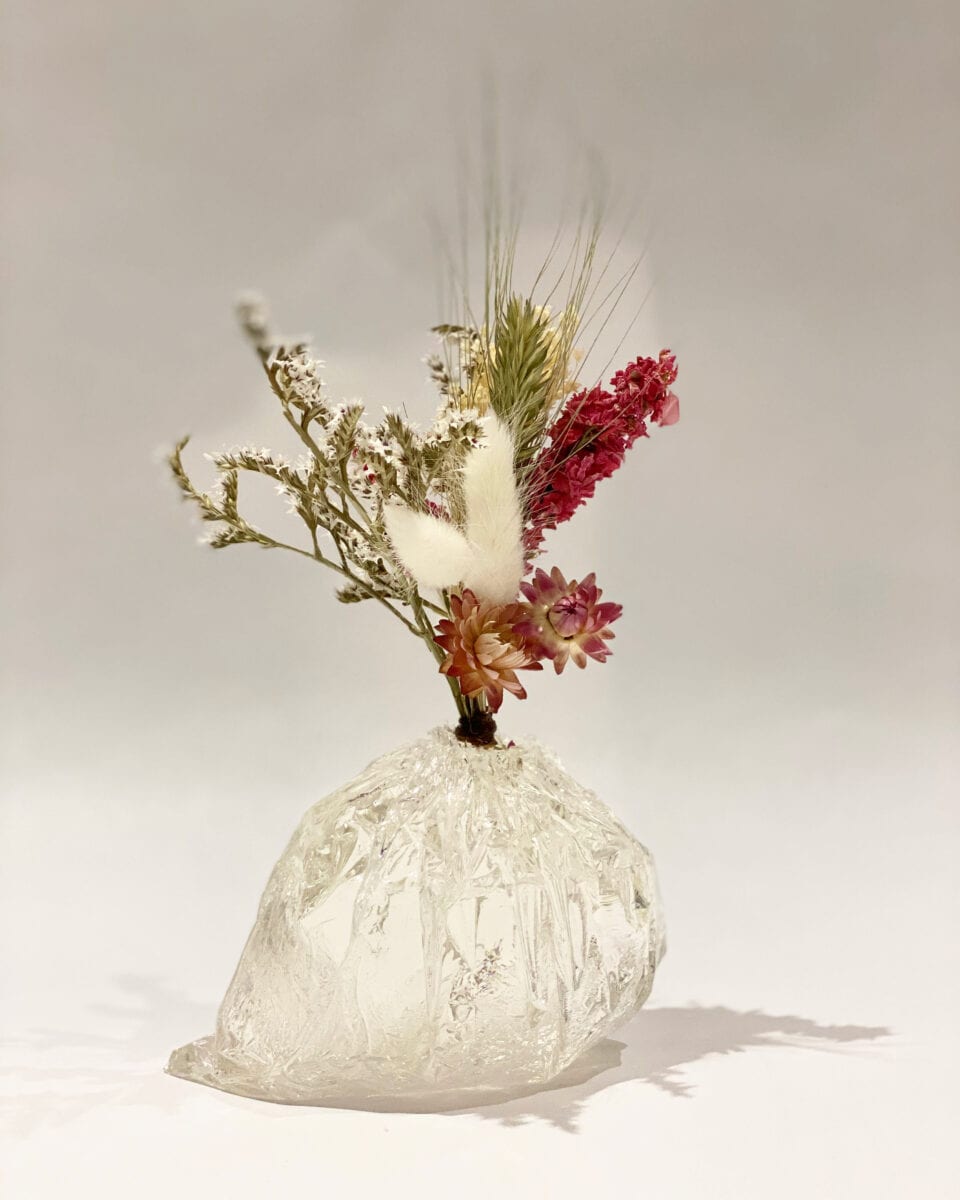 Invisible Support, featured here, is a collection of resin works that seem to play with ideas of transience and permanence. Fading flowers are suspended in place – stuck within solid clear casts. The works are marked by a sense of contrast: between the withering plants and the hard, transparent resin. These pieces appear to nod towards the memento mori tradition, where symbols – including flowers – are used to remind the viewer of life's fragility and the passage of time.
Angela Yanjun Chen's choice of material is no coincidence. In nature, resins protect plants from insects and pathogens – reacting with the air and turning into a solid. By using this substance, the artist adds layers to the piece, starting a conversation about vulnerability, safety and preservation.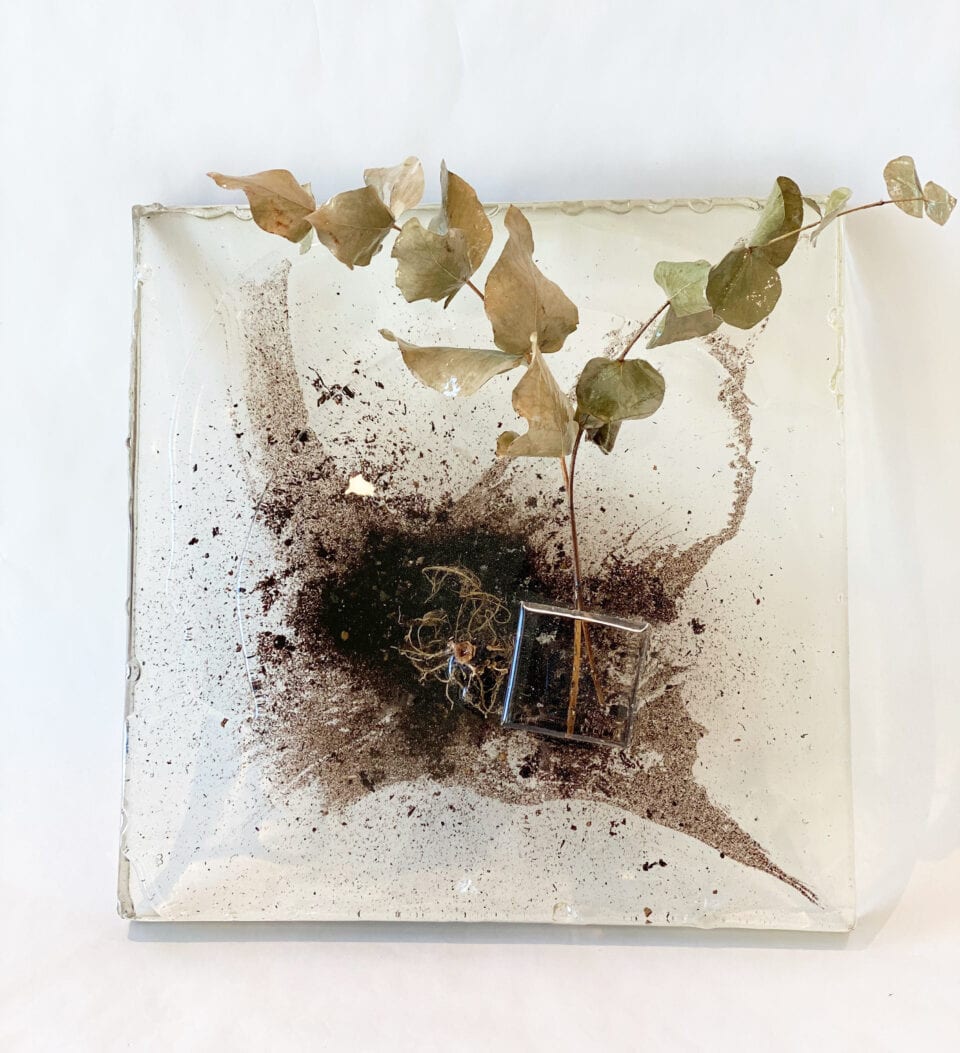 "The flowing resin is used to support and nourish the lush dried flowers, which seems to be an illogical combination," the artist has said. "But in my opinion there is a kind of 'Wabi-sabi'." Wabi-Sabi is a Japanese concept centered around the acceptance and beauty of imperfection, incompleteness and impermanence, themes which resonate deeply in Angela Yanjun Chen's work. This series is a prime example. Despite their fragile state, the ageing plants retain a sense of purity and simplicity. Invisible Support is an ode to nature.
Botanical art has remained popular for centuries – from 17th and 18th century Dutch still life paintings to early cyanotype photography by Anna Atkins. Contemporary examples include Ori Gersht's Big Bang series, which captures the detonation of floral arrangements modelled on traditional oil paintings. Makoto Azuma makes mind-bending installations – sending plants into space, out to sea and frozen in ice. With Invisible Support, Angela Yanjun Chen makes a valuable contribution to this ongoing dialogue.
---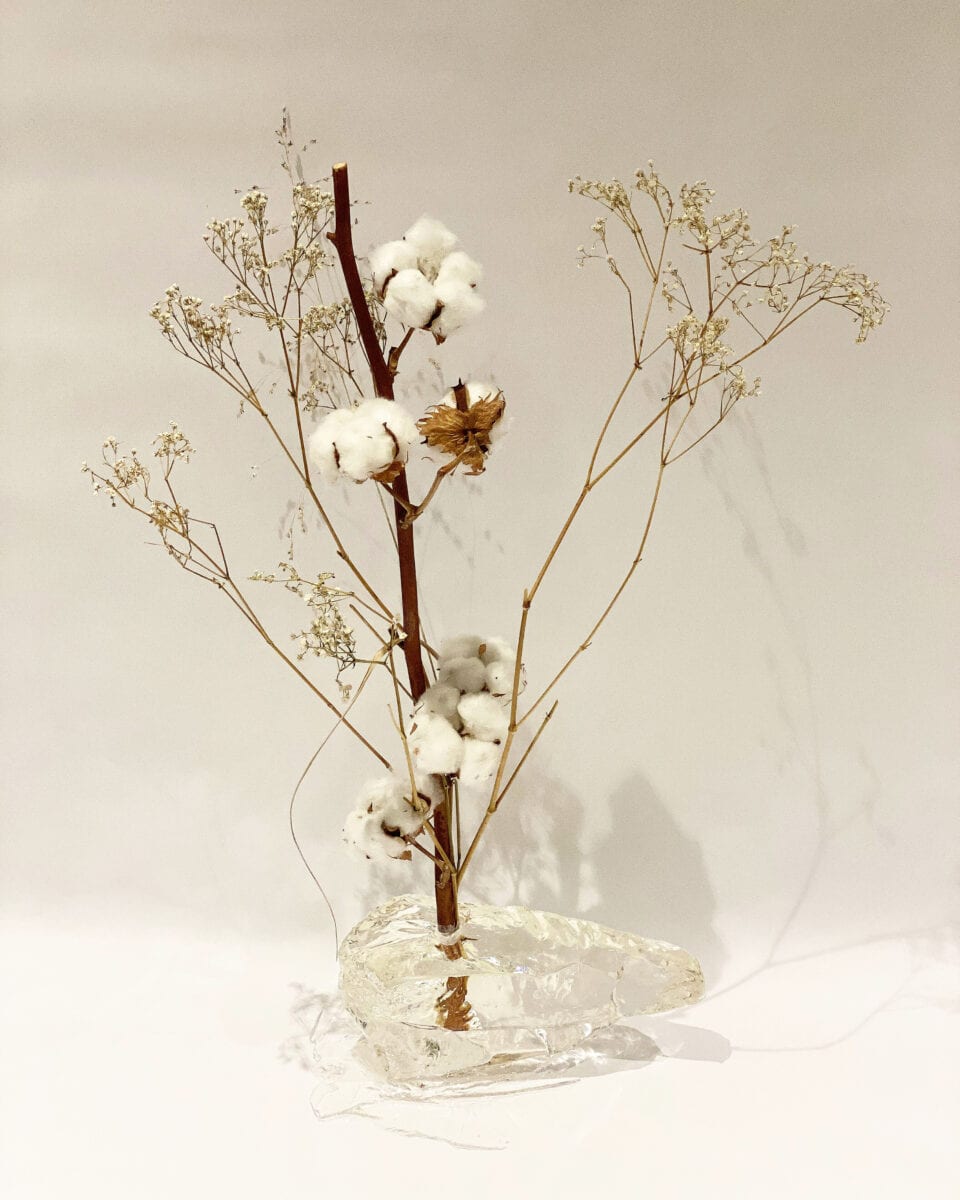 Whilst studying at Central Saint Martins and the Royal College of Art, Angela Yanjun Chen was influenced by Turner Prize-winning British artist Rachel Whiteread (b. 1963), who is recognised for creating casts of single objects and entire buildings. Angela Yanjun Chen takes a slightly different approach, using the folds of plastic bags to create one-off pieces. This method pushes against the "factory-like" idea of fixed, easily-replicable molds. Each piece is totally unique, evoking an illusory sense of softness – like clear plastic bags filled with water and then, suddenly, frozen in time.
---
@angelachen_art I www.angelayanjunchen.com
---
All images from the Invisible Support series by Angela Yanjun Chen.