Mushrooms sprouting from the top of her head. Broccoli florets floating mid-air. Freckles made from rice and green grass eyebrows. These are just some of the scenarios dreamed up by Izumi Miyazaki (b. 1994), a Japanese self-portrait artist best known across the Internet for crafting surreal and humorous worlds.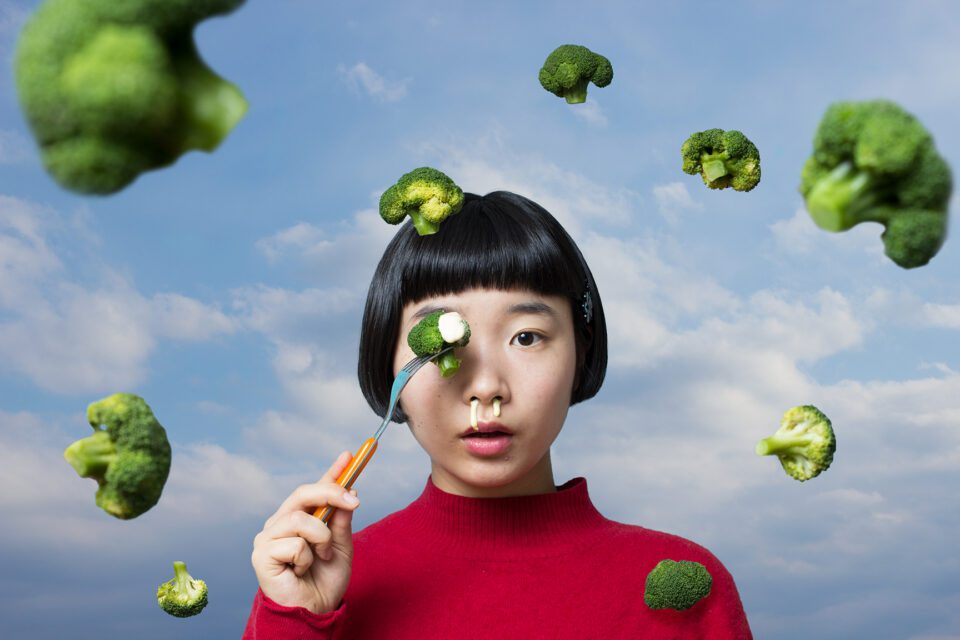 In these images, Miyazaki demonstrates a skilful grasp of photo manipulation and a playful approach to storytelling. Bright red, pink and blue backdrops draw the eye, whilst surprising visual motifs cause viewers to linger on each scene. The resulting body of work is at once beautiful, unsettling and provoking.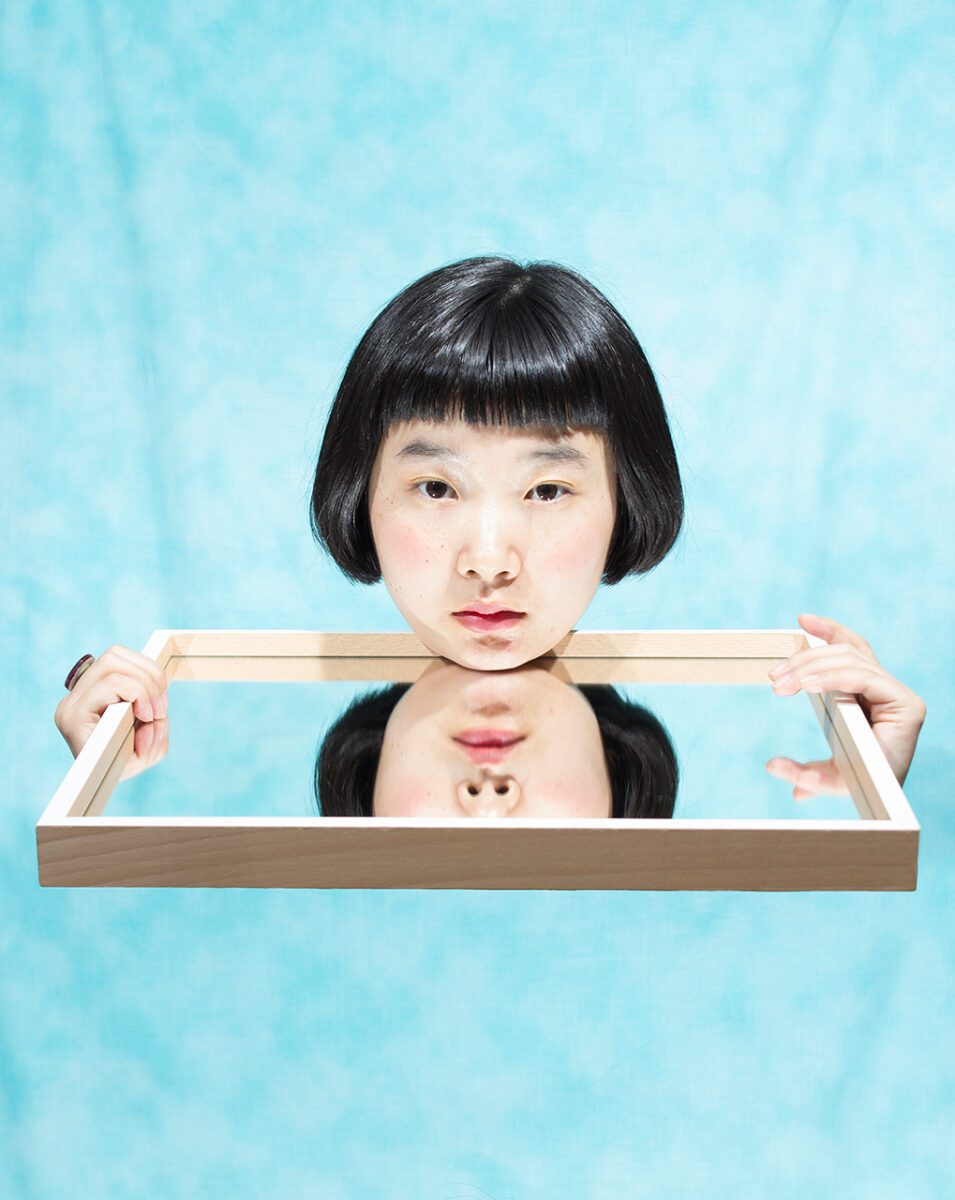 Miyazaki has been described as "a rising star of the Tumblr generation". She started sharing works on the site in 2012, just one year before "selfie" was named word of the year by Oxford Dictionaries. Here, the concept of photographing oneself is turned on its head – embodying the joy and anxieties of life online.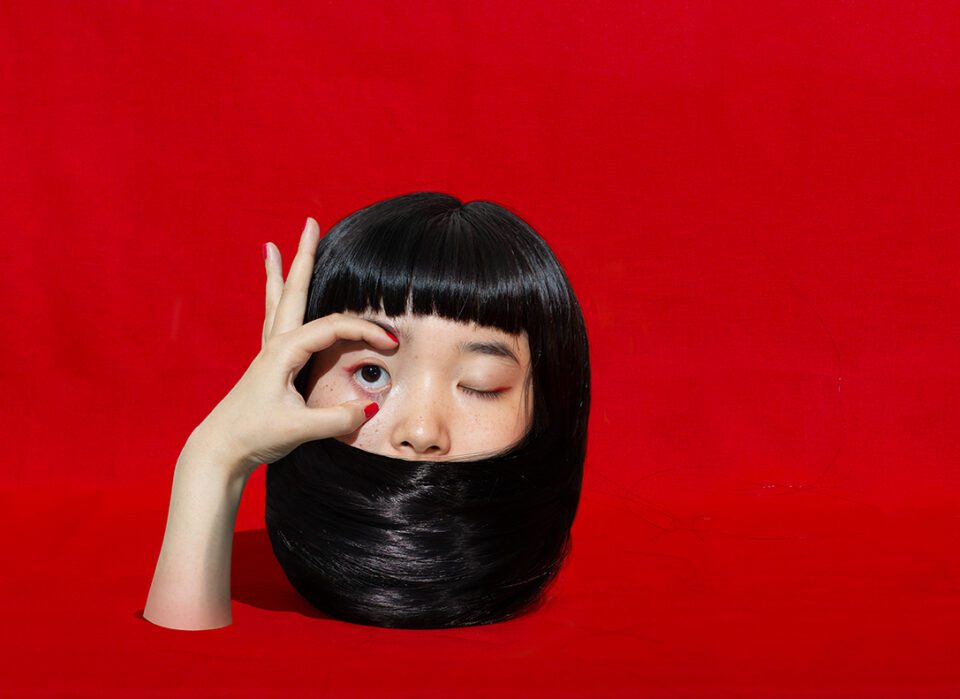 ---
izumimiyazaki.com | @izumiyazakizumi
---
Image Credits:
1. Enoki, 2022 © IzumiMiyazaki
2. Broccoli, 2017 © IzumiMiyazaki
3. Mirror, 2017 © IzumiMiyazaki
4. I like you whatever people say, 2019 © IzumiMiyazaki
5. Dalma, 2018 © IzumiMiyazaki