The idea of the "metaverse" has dominated recent technology headlines, from NFTs and cryptocurrencies to Facebook's recent rebrand to Meta. In January, Microsoft announced plans to acquire Activision Blizzard – one of the world's largest video game companies. It's a complex and slippery term, but largely speaking, the metaverse imagines a network of virtual spaces where people can work, game and connect.
---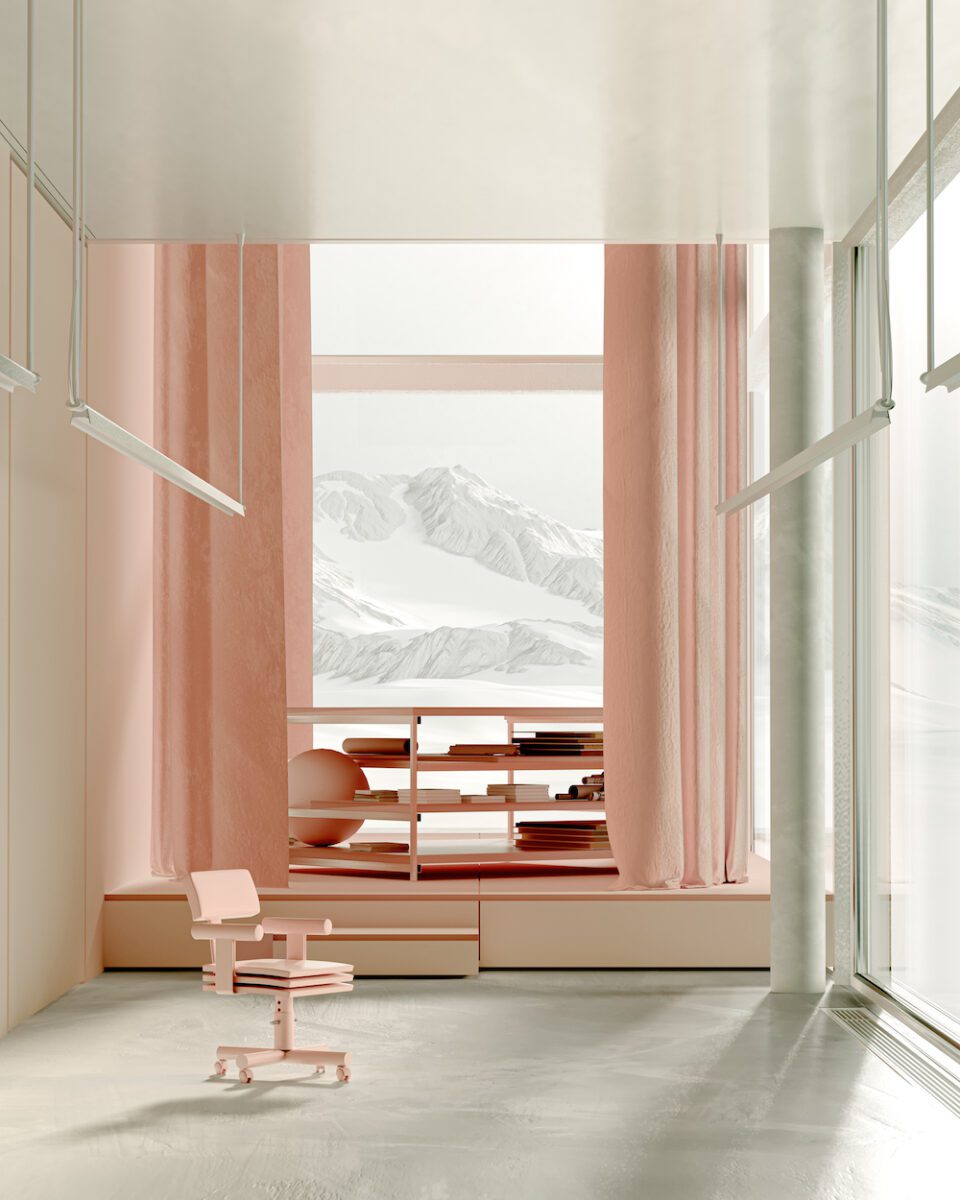 Featured here is one such location. Created by digital artist Andres Reisinger (b. 1990) – who was listed, in 2020, amongst Forbes' 30 Under 30 – Winter House represents a step towards the digitisation of interiors and real estate. It's the preliminary project of Reisinger's metaverse architecture company, and is designed in collaboration with architect Alba de la Fuente. The result combines geometry with soothing colours.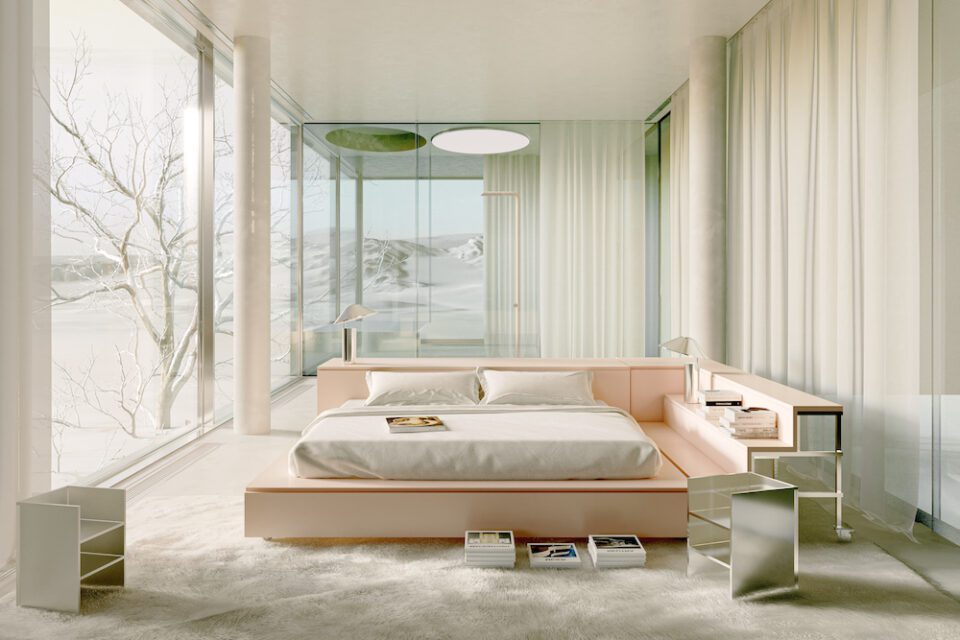 Reisinger and de la Fuente were inspired by German designer Dieter Rams (b. 1932), who, in the late 1970s, was becoming increasingly concerned by the state of the world. Notably, he described it as: "an impenetrable confusion of forms, colours and noises." Whilst Winter House draws on Rams' early 1960s projects, its simplicity establishes it as a virtual haven – a place of respite amidst the clutter of life online.
---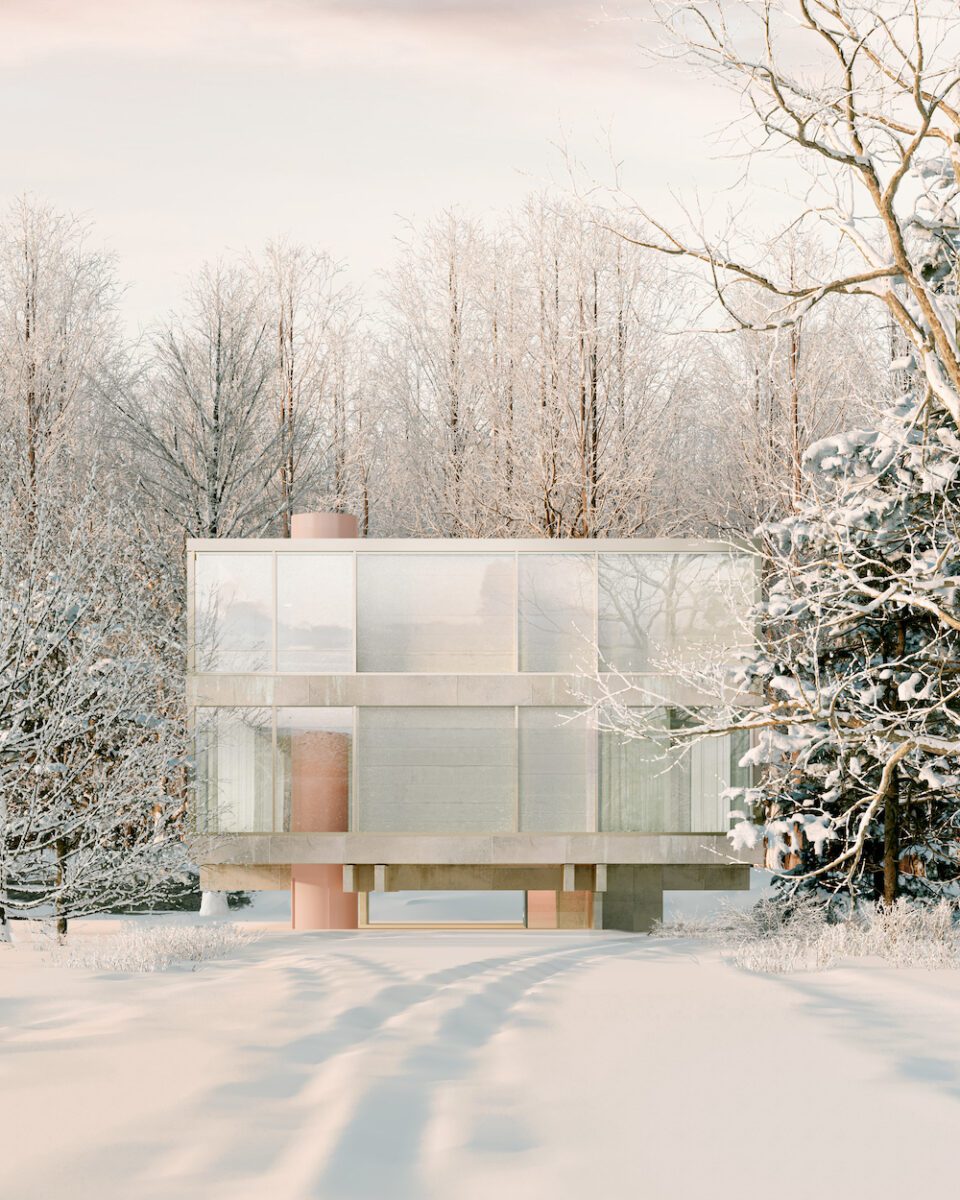 Reisinger's pastel-and-white structure emerges from a forest of snow-tipped pines. Distant mountains stand still in the distance, glimpsed through large windows. "We envisioned what the cold season could look like in the metaverse," the artist explains. "We gathered the feelings of quietness, stillness and comfort – which we associate with winter – and translated them into a residential form."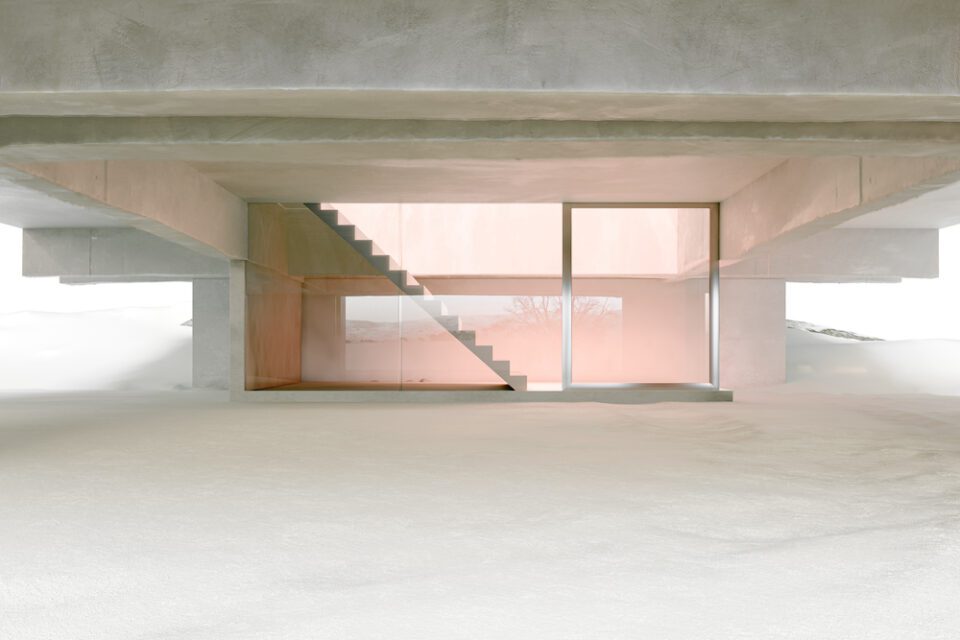 Pales pinks, mint greens and whites are the defining palettes of Winter House, which is flooded with "natural" light through glass walls. At every turn, viewers can appreciate the beauty and stillness of the surrounding landscape. It's a design which brings the outside in. As a result, the atmosphere is tangible; we can almost hear the crunch of ice underfoot and breathe in crisp, frost-filled air.
---
reisinger.studio | @reisingerandres
Words: Eleanor Sutherland
---
All images courtesy Andres Reisinger.