In the age of digital construction – where roughly three quarters of all social media posts are edited, and the lines between fiction and truth are continuously blurred – we are living amongst artifice. Still, we are mesmerised by this sense of craft. What is it that makes us want to follow into these worlds and believe in their story? For Erik Johansson (b. 1985), the answer lies in physically creating all props and sets, meticulously building each vision, and using digital technology only as a tool to finalise the images, blending the edges and easing the viewer's transition from real to surreal. In these compositions, escalators emerge from the green, mossy ground, sending anonymous shoppers straight into strange, nocturnal forests. Figures walk between doorways, teetering between the land of dreams and reality. Workers step off from ledges into an imaginary commute, with a single helium-filled balloon in hand, ready to float on into the abyss. erikjo.com.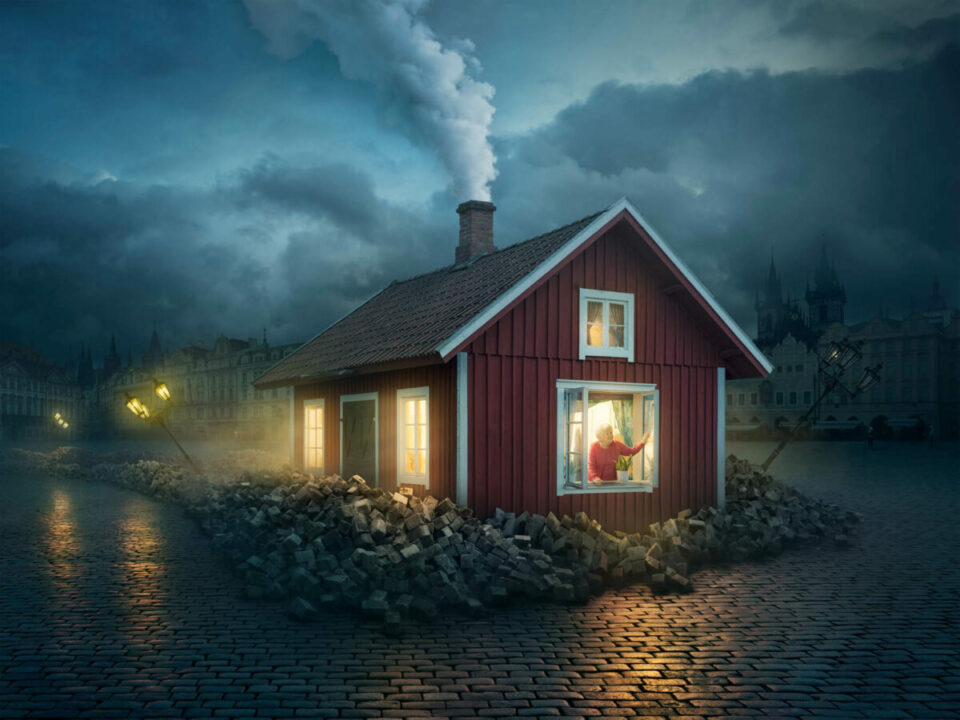 ---
Image Credits:
1. Erik Johansson, Leap of Faith, (2018). Courtesy of the artist.
2. Erik Johansson, Just Visiting, (2019). Courtesy of the artist.
3. Erik Johansson, Above All, (2019). Courtesy of the artist.
4. Erik Johansson, Dreamwalker, (2014). Courtesy of the artist.
5. Erik Johansson, Long Before We Met, (2021). Courtesy of the artist.
6. Erik Johansson, Cut and Fold, (2012). Courtesy of the artist.
7. Erik Johansson,The Cover Up, (2013). Courtesy of the artist.