Online exhibitions. Digital collections. Live streams. The art world has never been more connected, with exciting global shows and talks now just a click away. We have seen a period of rapid innovation and response, with galleries and audiences alike adapting to a new normal. Despite worldwide closures, we have stayed logged in to culture.

NOW Gallery is one such example, hosting an immersive online installation by Emmanuelle Moureaux. Kaia Charles, Cultural Projects Manager, NOW Gallery & Greenwich Peninsula and Jemima Burrill, Curator at NOW Gallery, discuss these recent digital initiatives – and what the future of the arts might look like.
A: NOW Gallery's current show is a large, site-specific installation by Emmanuelle Moureaux. How did you adapt this exhibition in response to the closure?
JB: We work with filmmaker Carlos Jimenez on many of our projects. We arranged for him to make a film of our current exhibition Slices of Time just before the coronavirus outbreak and I'm really glad we did! The footage is available on the NOW Gallery website, and it gives an evocative look at the exhibition – it is satisfying and elegant. We were able to organise a scan of the work so that you can also take a virtual tour of Emmanuelle Moureaux's creation. The photographer we work with, Charles Emerson, has recorded all our exhibitions, which means we always have images to conjure up the work in a precise but artistic way. We have been fortunate to work with creative individuals who support us with their way of seeing. These images, films and timelapses are a vital part in demonstrating what we are all about, online.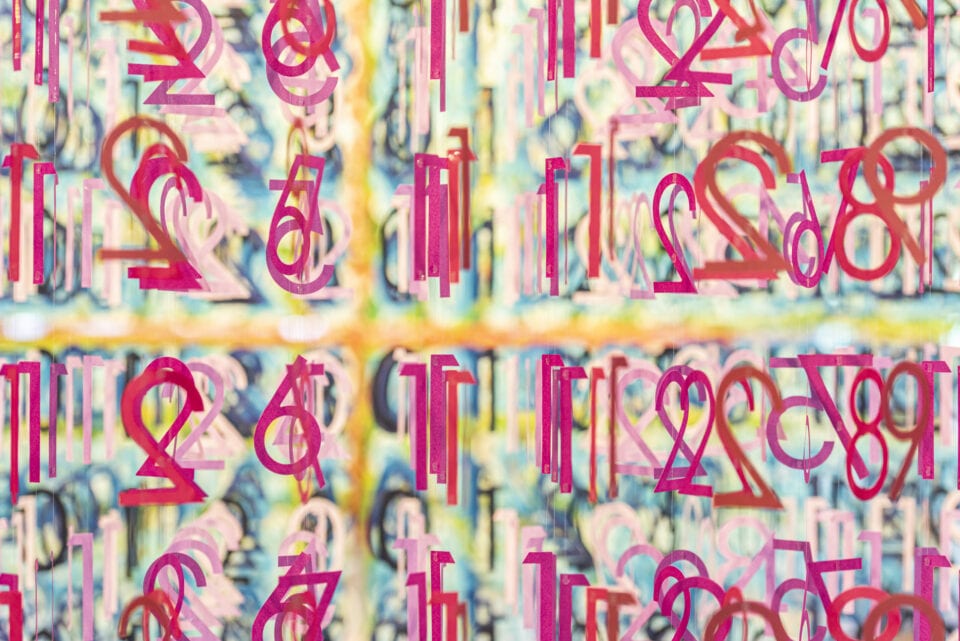 A: What was it like translating this piece into the digital realm?
JB: Slices of Time is an installation of epic scale, consisting of 168,000 numbers hanging in 100 different shades of colour. Truly capturing its magnitude within the digital space needed to be done carefully – so as not to lose its magic. The whole notion of Moureaux's work is that you are there with it, and this experience is what we know has made for such a successful exhibition. The scan we organised only used one camera, and you really can walk around the piece and understand its magnitude. We have never used this process before, but it works so well and means that the followers we have all over the world can take part in the exhibition in a way that they wouldn't have been able to before. I am so glad we did, to ensure our content is out there and available to a wider audience.
A: What other online strands have you been running? What has the response been like?
JB: As well as continuing to showcase Slices of Time online, we are also are running Q&As via Instagram Stories and hosting activities – from fashion designer Phoebe English's quilting to making a colourful crocodiles. The curators' talks via Zoom have allowed us to immediately engage with our audience and find out what they are thinking. The accessibility of the Internet has provided us with more freedom to create interesting content. It has been an exciting and important experience that's helped us speak to our current audiences whilst reaching out to new ones who might not have had the chance to come to NOW in the past.
KC: Our Zoom 'in conversation' talks have received an encouraging level of attendance and consistent engagement throughout. It has been a learning curve discovering what channels to use and what content works best, but we've tried to stick to our roots. Our exhibitions have always had an immersive element: inviting the viewer to truly get under the artist's skin and become intertwined with what they are communicating. We wanted our online content to do the same. Look out for our new Home Activities page with lots of exclusive digital downloads from a variety of artists.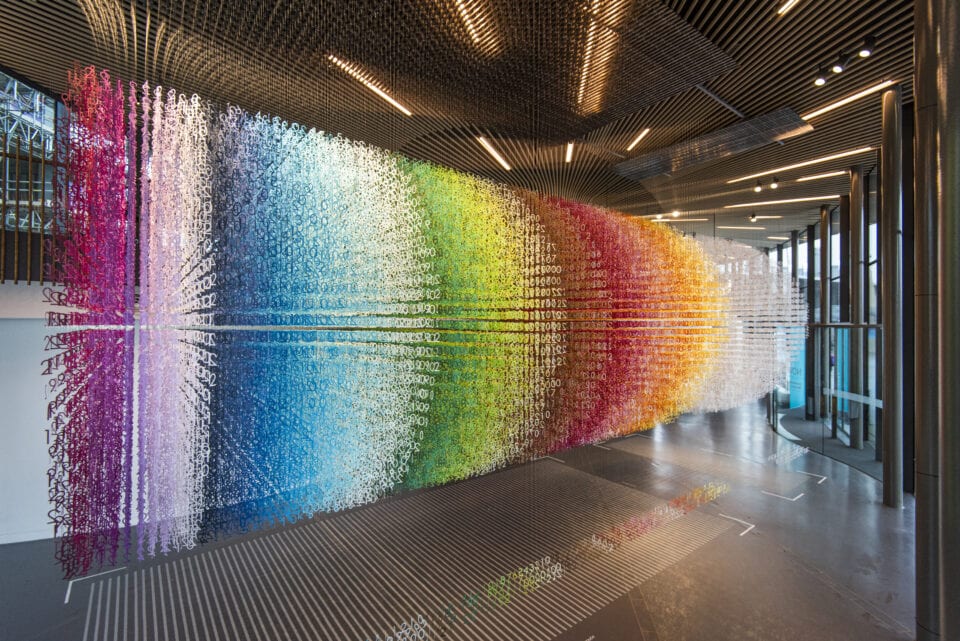 A: We are working through a period of rapid change and uncertainty. Why is it so important – both for galleries and audiences – to bring arts and culture into people's homes?
KC: The pandemic has meant we have all had to rethink physical and spiritual connectiveness. The shape of daily life has transformed. Art has been a vital tool to express the communal voice at a very grass roots level. As you walk, you will see not only established artists as activists but each individual using art to support and galvanise. Children pinning up their NHS posters, murals spreading positivity or celebrating fallen icons. Art has facilitated a social movement during this time. The use of the black tile for #BlackOutTuesday was a really significant example of community activism.
It is also amazing to consider how much has changed in just 12 months. This time last year, we were gearing up to the launch of The Tide, London's first and longest cultural linear park stretching alongside the Thames. It is home to public artworks from Damien Hirst, Morag Myerscough and Allen Jones. Arts and culture have always been integral to Greenwich Peninsula and its community. Whilst we are unable to physically visit these spaces, we are pleased to be bringing arts and culture to peoples' homes in a different way.
JB: Right now, it is about keeping ourselves valid as an arts organisation during this changing time. We are letting people know that there is a light burning from Greenwich Peninsula, even if our visitors can't come to the gallery, they can find us creating exciting events and activations online.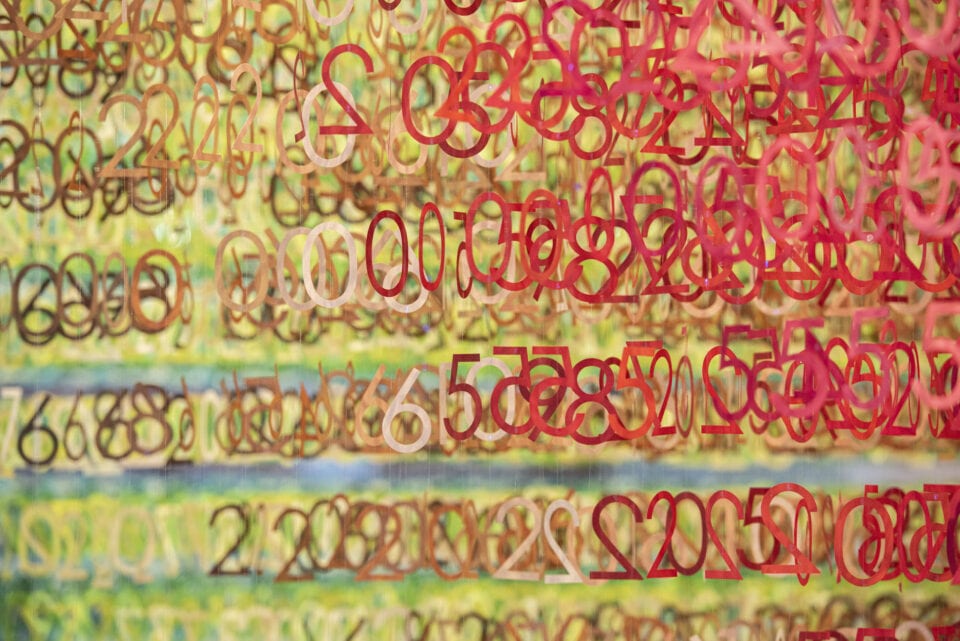 A: Do you think the changes we have seen in the arts – in terms of online accessibility and digital initiatives – will continue to play a part in how museums operate into the future?
KC: Absolutely. We have found that digital space plays a vital part in remaining connected and reaching a broader audience. Pivoting completely to digital platforms during this time has been a steep but vital learning curve. Our next challenge is contemplating physical space, the movement of people and delivering safe but impactful experiences. The digital and physical should exist in tandem. I think 2021 and so forth presents an exciting opportunity to consider how art in outdoor, transitional spaces can create meaningful connections for communities.
A: What do you have planned for next few months / the rest of 2020?
JB: Continuing to engage and interact with our audience and provide inspiration for budding artists and designers to get creative will continue to be very important to us. We have had to adapt extremely quickly and the response has been incredible. We have already learnt so much. In addition to our continued programme of Curator Talks and live Q&As, this summer Greenwich Peninsula will be celebrating London's resilient spirit with an eclectic virtual summer programme: The Peninsulist Presents. Taking place between June – September, the cultural residency will include a whole host of events – from live music sets in virtual listening rooms to innovative design workshops to stimulate the mind. The team have worked incredibly hard to compile such a stellar line up of events in such a tight turnaround. We are extremely excited about bringing this to those at home.
Find out more about Now Gallery here.
Discover The Peninsulist Presents here.
Images: Emmanuelle Moureaux, Slices of Time at NOW Gallery. Photographs: Charles Emerson.