The ocean is vast, covering 140 million square miles, equivalent to 72 per cent of the Earth's surface. According to the UN, more than 600 million people (around 10 per cent of the world's population) live in coastal areas that are less than 10 metres above sea level. Nearly 2.4 billion people (about 40 per cent of the population) live within 100 km of the coast.
Regardless of whether you live close to or far away from the coast, marine life (particularly its biodiversity) affects every living thing. From the economy (ocean ecosystems are estimated at $3-6 trillion per year) to health, sustenance and nutrition, right through to available land (the number of displaced individuals is thought to rise to 1.2 billion people by 2050), the issue is intrinsic to the human experience.
As we approach 1.5°C of warming (and more realistically beyond, with COP26 meeting in November this year to discuss the parameters laid out in the 2016 Paris Agreement and goals for net zero emissions), the planet begins to tip over into irrevocable change – feedback loops of collapse and destruction. According to the Intergovernmental Panel on Climate Change, by 2100, global mean sea level rise is projected to be around a 10th of a metre lower at 1.5°C as opposed to 2.0°C. Just 10 per cent of a metre puts a further 10 million people at risk from the related effects.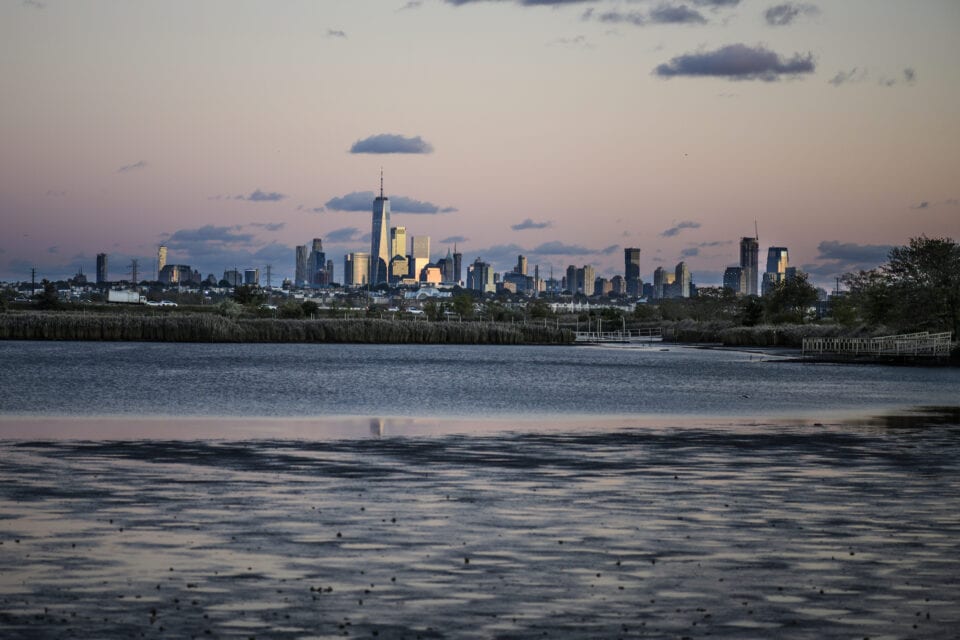 Rising Tide, on view at the Museum of the City of New York, brings together a collection of photographs from Netherlands-based Kadir van Lohuizen (b. 1963) – works that examine the consequences of rising sea levels caused by the climate crisis, through photography, video footage, drone images and sound work. The pieces range from Greenland to Bangladesh; Miami to New York, documenting the fine lines – both literally and figuratively – between land and sea, the present and the future. Lohuizen notes: "In my reportage I have tried to provide globally balanced coverage. I travelled to Kiribati, Fiji, the Carteret Atoll in Papua New Guinea, Bangladesh, the Guna Yala coastline in Panama, the United Kingdom and the United States. In these different regions, I not only looked at the areas that are, or will be, affected, but also where people will likely have to relocate to."
He continues: "What is often forgotten is that before seas flood land permanently, the sea water intrudes much ear- lier at high tides, thus making once-fertile land no longer viable for crops, and drinking water brackish and undrink- able. Coastal erosion, inundation, worse and more frequent coastal surges and contamination of drinking water mean in- creasingly that people have to flee their homes and lands in a growing number of locales across the world. Almost no one with whom I have spoken wants to move; they simply have no other choice as conditions worsen." As we look ahead to the agreements sent out this November, this show is undoubtedly an important part of the climate conversation.
---
Opens 16 April. Find out more here.
---
Image Credits:
1. Kadir van Lohuizen, Greenland (2018). © Kadir van Lohuizen / NOOR.
2. Kadir van Lohuizen. New York from the marshes around the Hackensack River in New Jersey, 2018. © Kadir van Lohuizen / NOOR.