Steve McQueen. Glenn Ligon. Rashid Johnson. Tyler Mitchell. Virgil Abloh. These are just some of the creative minds featured in There's Light: Artworks & Conversations Examining Black Masculinity, Identity and Mental Well-being, a landmark publication from author and conceptual artist Glenn Lutz (b. 1988). Borne from a desire to "create a work in which Black men came together to open up and share their experiences," Lutz's book brings together not only art world voices but those of psychologists, activists, community organisers, musicians, filmmakers, athletes, lawyers and more. The resulting texts – illustrated by striking visual art – delve into key themes related to Black male identity, masculinity and mental well-being, looking at what it means to be a Black man today from a variety of perspectives and experiences.
A: What's the background to There's Light? What prompted the project?
GL: There's Light started out from a space of curiosity. How could I create a work in which Black men came together to open up and share their experiences, with the intention of personal and collective healing? Once I realised that I wanted to curate a book, I set out to create a project that not only explored our stories through interviews, conversations and essays, but through our art. What does our work say about how we are existing as Black men in this current moment?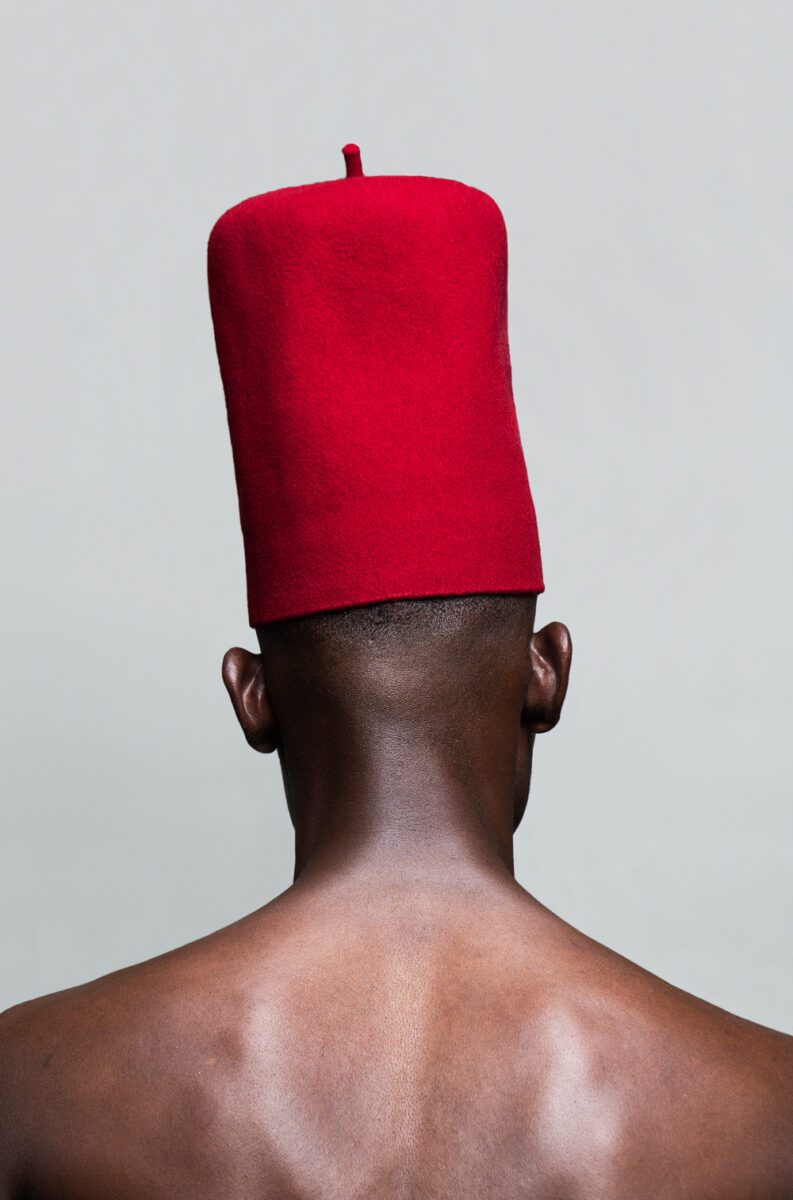 A: Mental health is a focus of the book and in the preface you open up about your own struggles. Is there a particular stigma for Black men around opening up in this way?
GL: I think there has been a stigma, but the Black experience is far from monolithic. Different people in different settings have had different experiences and relationships to communication when it comes to their mental health. In a society where, for many of us, survival and putting food on the table is the primary concern, our mental health has often not been the priority. There are obviously many historical factors that have played a role, but we're beginning to have deeper conversations around these topics as a collective.
A: Tell us about your development and structuring of the project. Why did you decide to approach it in this way? What informed the selections?
GL: Sol Lewitt once wrote that: "Successful art changes our understanding of the conventions by altering our perceptions." I'm interested in creating work that facilitates space for introspection and self-discovery, rather than presenting theories or various statements. There's Light was formed through the idea that we all have light within us, and in sharing our stories we can begin healing. That healing begins to manifest as a deeper understanding of the world around us, a sense of presence and connectivity, and, most importantly, love. Love for ourselves and for others. My intention was that the artworks and conversations would simply exist and present themselves, with room for the reader to draw personal inspirations.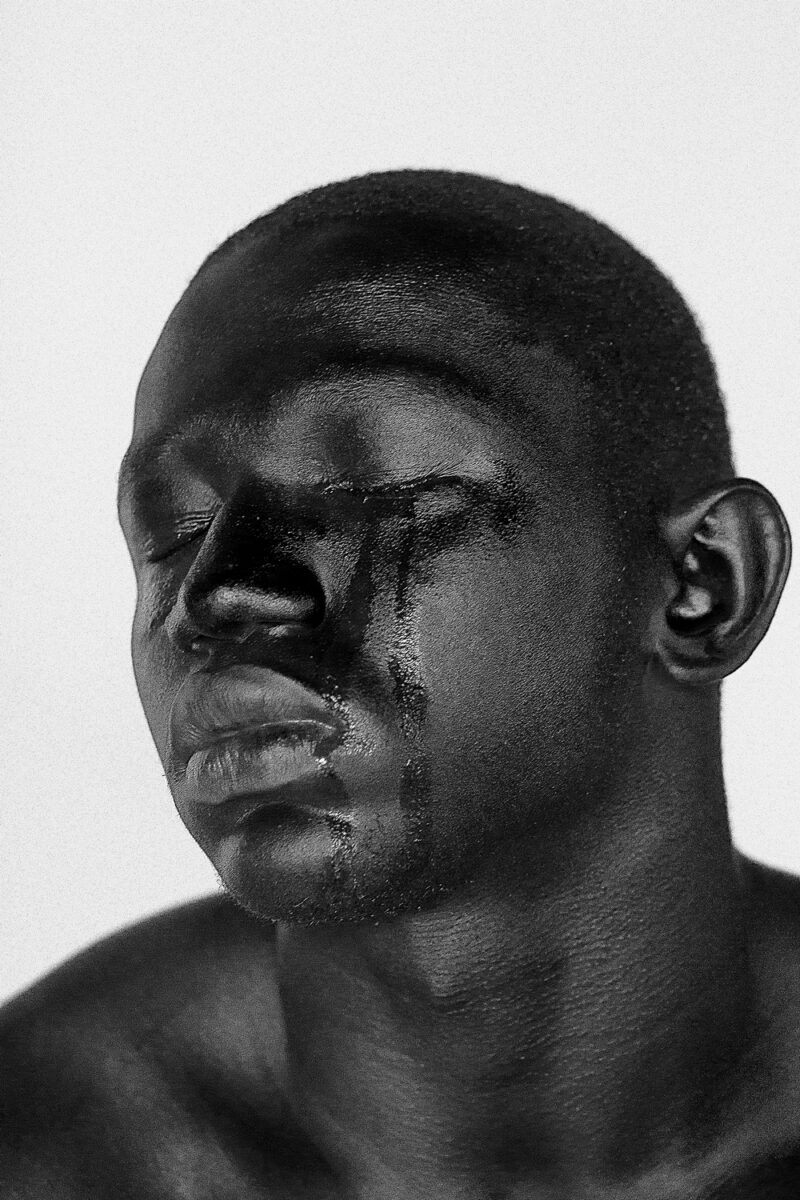 A: In creating this project, what have been your biggest learnings?
GL: There have been a number of things I learned over the course of creating this project, but one thing that immediately comes to mind is a statement in the book, made by James Harrison, LCSW: "It's ok to say you need help working through some of the symptoms you are experiencing without labeling it as depression or trauma." I think that's an important thing to remember. There are still stigmas attached to mental health, but that doesn't mean that we can't open up and talk about what we are going through.
A: There are many beautiful images in the book. Can you tell us about how one of them speaks to you?
GL: Where Troubles Melt Like Lemon Drops by Shikeith is a beautiful work that brings up a lot of emotions for me. It's tender, intimate and revealing in a way that doesn't feel exploitative. There's a soul and magnetism that cannot be denied. The title references Somewhere Over the Rainbow, and I've interpreted that as a dualism of sorts. To me, this piece doesn't necessarily place an emphasis on being somewhere else or even "somewhere over the rainbow." Instead, I think it showcases that, by acknowledging the pain, we can start the journey to begin healing and melting away the hurt that so many of us tend to hold on to.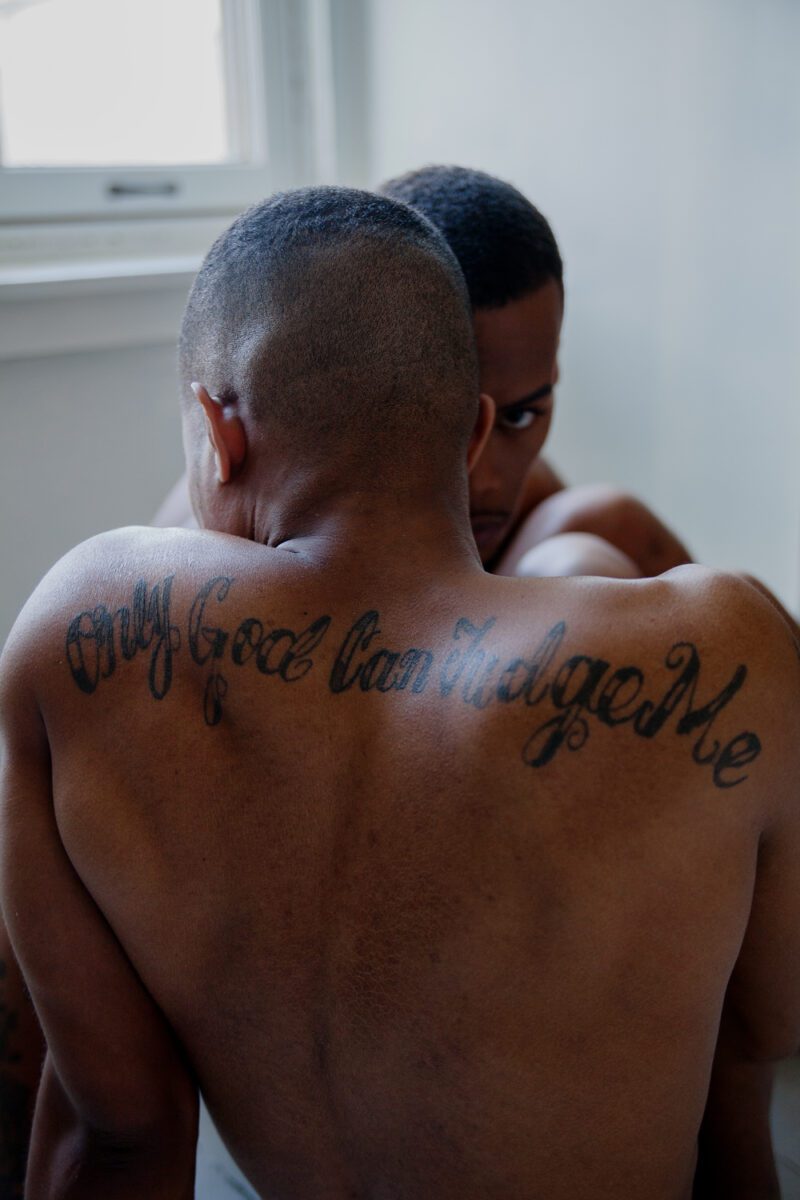 A: What needs to change across society to address the issues addressed in There's Light? And what do you hope readers will take away from the book?
GL: There are so many things that need to change, but a couple of things come to mind. On a personal accountability level, we need to continue to check in with ourselves, take stock of where we're at, address these issues within ourselves, and create a blueprint for how we wish to combat internal and external detractors that interfere with who and where we want to be as individuals.
On a societal level, many books have been written on the systemic hurdles placed in our way. I think an important topic is how law enforcement responds to situations that aren't violent in nature. We've all seen how Black men have been treated in "routine traffic stops" and enough is enough. I personally thought I was going to be murdered by the police when a gun was pulled out and pointed at me when I made an illegal turn as a teenager. Lastly, I'd say that when the police are called to someone with a diagnosis, we need to ask: is the situation handled as a health crisis, or is the individual being demonised?
A: What's next for you?
GL: I'll be having my first solo exhibition at GUTS Gallery titled A MACHINE THAT MAKES, opening on 6 October. I'm also working on a sequel to There's Light, focusing on issues around mental health across all genders, written in collaboration with my older sister, Dr. Kathleen St. Louis Caliento.
---
Interviewer: Rachel Segal Hamilton
---
Image Credits:
1. Ghanaian-American II, 2019 © Lloyd Foster. Courtesy of the artist.
2. Let It Be, 2016 Archival ink-jet print on Hahnemühle Photo Rag 119 x 79.5 cm © Lakin Ogunbanwo. Courtesy of the artist and WHATIFTHEWORLD.
3. Where Troubles Melt Like Lemon Drops, 2013 © Shikeith. Courtesy of the artist.
4. A Missed Prayer, 2016 © Shikeith. Courtesy of the artist.