In recent months, digital exhibitions and events have become essential outlets for art lovers – connecting us to culture at a time when museums have been closed. Bleur – an online gallery designed to champion emerging voices – is one such place. At a time when the creative industries are facing unprecedented challenges, the artist-led platform takes a unique standpoint: inspiring audiences by the personal stories behind each piece.
CEO and Founder Aurélia Islimye speaks to Aesthetica about how the platform came to be, what it stands for and how visitors can find their perfect artwork.
A: Can you tell us the story behind Bleur? How did it start?
AI: Anecdotally, it all started with what I have called the 'Dinner Party Syndrome'. It was during the so-called "settling down" phase of mine and my friend's lives in our late twenties, when we all started moving away from the "flat-sharing lifestyle" towards a more "carefully curated place to call home" ideal. And with it came the dinner party season – when you go round your friends' places and say yes to a tour of their house before you even had the time to take your coat off. You sit down for dinner and that's when you notice it… The non-mass-produced original artwork on the wall. At the next awkward silence, you hear about the story of this talented amazing artist who your friends met. They tell you everything about their story, creative process and even the most obscure meaning of every detail of the piece. The cherry on the cake. You go home and you start googling "emerging artist London" to find your own 'dinner party' story. But after a couple of hours of not finding anything that resonates with you, you eventually end up getting a couple of nice prints from a mass-produced prints website. That was when Bleur was born, from the need of aspiring art buyers tiptoeing around the art world to find art that resonates with them.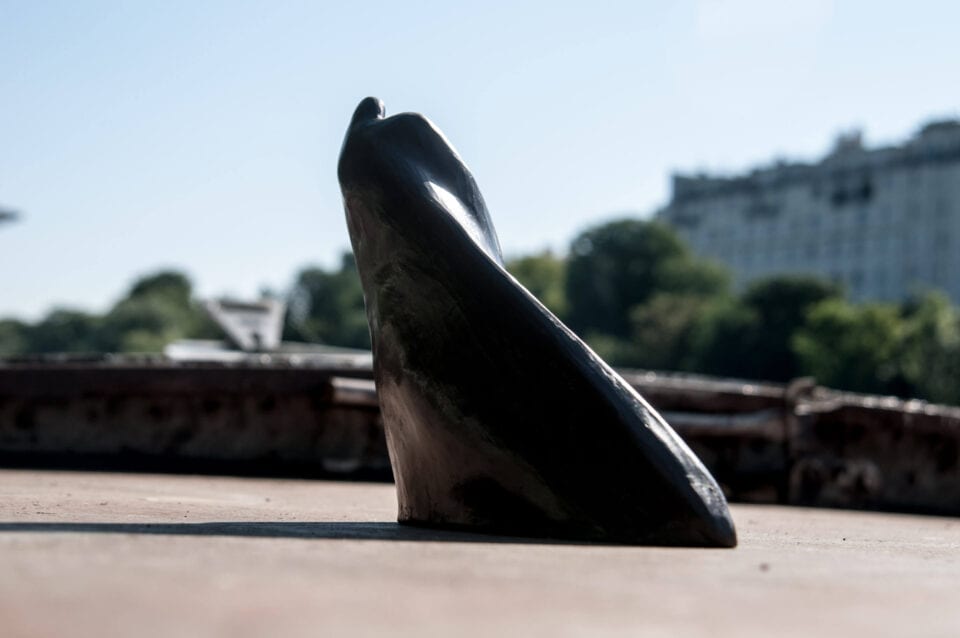 A: What makes the platform unique?
AI: Bleur was created to showcase emerging talents and make space for diverse voices to be heard. For us, buying art is about creating a strong bond between art buyers and artists by sharing the stories behind the artist's work. Bleur is uniquely artist-led, which means that we know the challenges and isolation that most artists face. That is why we put all our energy into supporting our artists and building small collectives to be there for each other.
As someone who loves art but didn't know where to start when it came to buying, Bleur was exactly what I was looking for. A platform where I could discover artists at the start of their career and immerse myself into their worlds. A platform that gives me the choice to decide for myself what type of art I like without feeling pressured to be knowledgeable – or know what I am looking for – but gives me space to explore. A platform that enables me to find a piece that resonates with who I am and what I believe in, that makes me feel. The assurance is that by buying an artwork on Bleur I am contributing to an ecosystem that gives artists the support they need every step of the way.
---
A: Let's talk about your latest launch: Mini Originals. What types of artwork can be found on the platform? Do you have any highlights?
AI: We have been overwhelmed by the uptake to our Mini Originals range, a limited series of small original artworks hand-signed by each artist, specifically designed to encourage artists to continue creating and provide financial support during the crisis. For us, the Minis are a celebration of the wave of kindness and compassion from home to home – and our determination as human beings to make lemonade when life gives us lemons. It has been an incredible experience to see our artists pushing through creative blocks, which is the driving force behind the range. Definitely the highlight of the past few months!
We carefully select every artist we represent to offer a curated selection of affordable, original fine art. From paintings to limited edition prints and sculptures, we empower collectives of up-and-coming artists, putting a spotlight on the best undiscovered talent in abstract art, portraiture, photography, figurative fashion and embroidery. Pieces start from just £50. Whether you are looking for a statement piece or curating your own gallery wall, we are here to help you find art that resonates with you and sparks inspiring conversations in your home.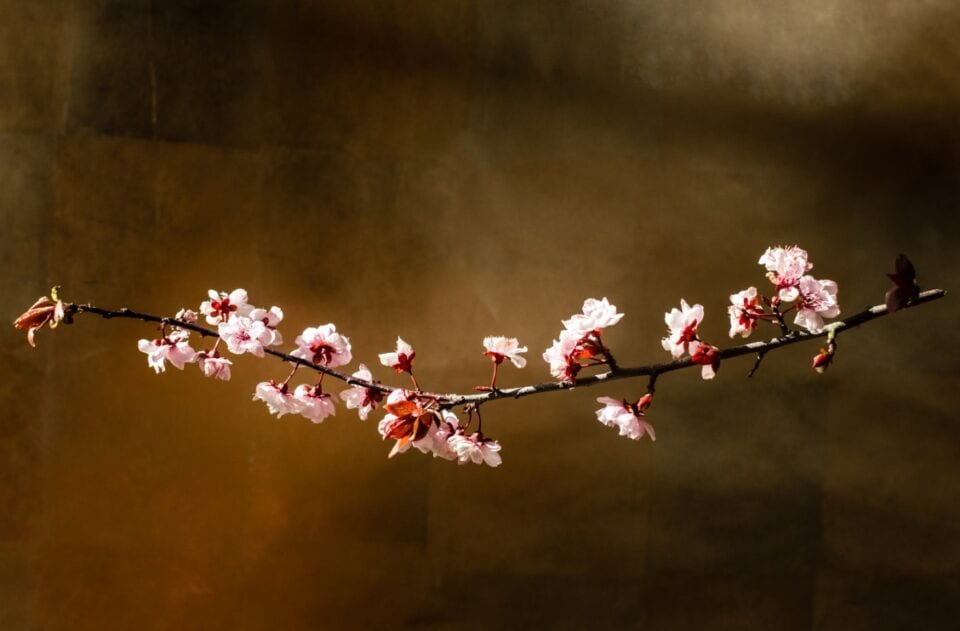 A: Are you looking to host more virtual exhibitions?
AI: Like the rest of the art world, COVID-19 has forced us to pause our popular art workshops and immersive art exhibitions programme. Through our art programmes, we want to create an immersive space where the audience could dive into the creative mind of each artist and feel art as an experience. Our vision is to build emotional bonds between the artist's creative process and the audience, and we are looking into how this could translate in a virtual space. After the success of our first immersive art exhibition [INSERT FEELING HERE] in February, we are very excited to share new opportunities and collaborations we have been working on soon!
A: What shifts have you seen in the arts since lockdown?
AI: Since the start of lockdown, we have definitely seen a change in our customers' buying habits. Price sensitivity and size are becoming even more important factors in decision-making. We have also noticed a shift in people buying with a space in mind, rather than making the space fit the artwork.

There is a positive trend in buyers wanting to support artists through these challenging times, which has contributed to the success of our Mini Originals range. Through our daily interactions with our artists, we have noticed an interesting shift happening in the art being produced under the lockdown – as sources of inspiration are confined to inside the home. Most importantly, we are pleased to see our artists experimenting with new media – sourced during the lockdown – and challenging themselves by exploring new ideas or techniques.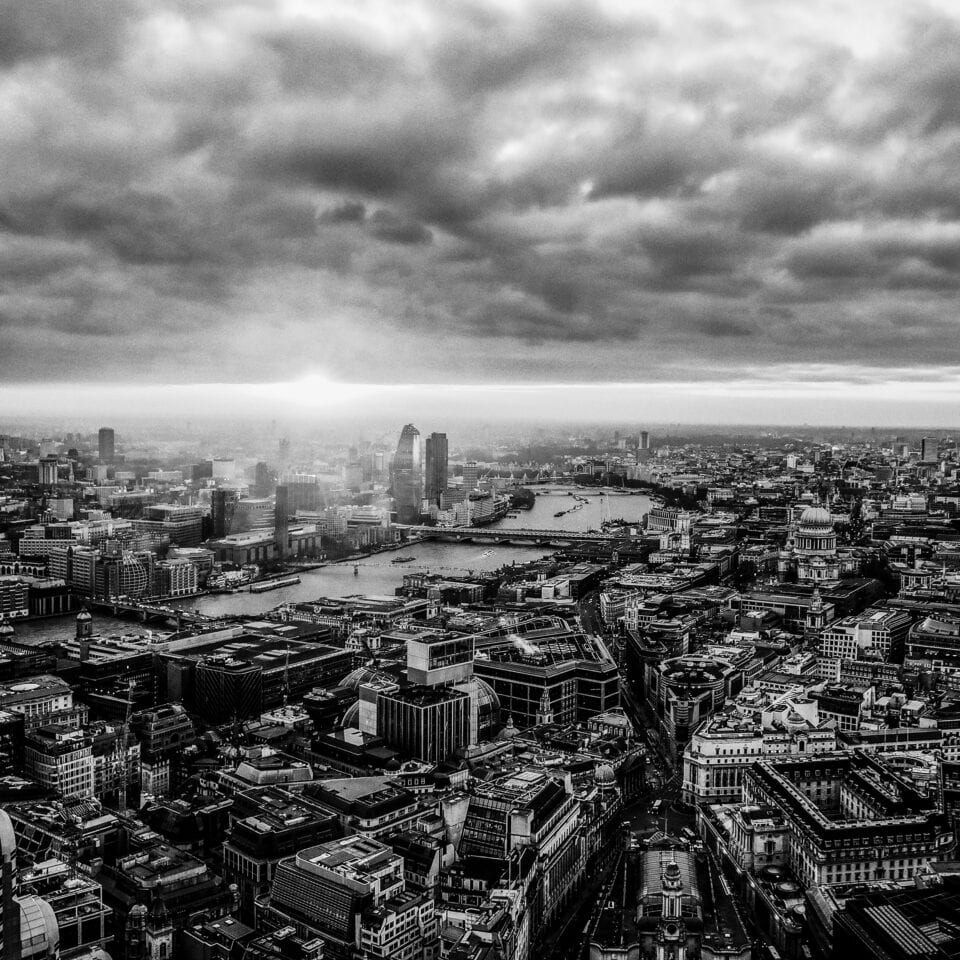 A: How is Bleur championing emerging artists at this time?
AI: We understand the challenges artists can face – especially in a post-Covid world, where galleries across the country are closing and the arts industry needs more support than ever before. This is why we are committed to nurturing strong bonds with our growing portfolio of independent talents and guiding them through every step of their careers and creative journeys. Supporting artists at the start of their journey and empowering them to continue to push boundaries is the reason why Bleur exists.
A: What are the benefits of being an online gallery?
AI: We are uniquely placed to connect independent artists with a new generation of art buyers and make fine art more accessible to all. Buying art can be a daunting experience – from the limitless choice available to intimidating price tags. By hand-picking the most exciting, aspiring artists on the scene, we allow art-seekers to not only invest in original pieces at an affordable price, but also the talent behind the artwork.
A: How can readers get involved with your content?
AI: Head to our website www.bleurart.com to hear our artists share the stories and the creative process behind their work – and in turn, allowing art lovers to become part of their journeys.
---
Visit Bleur here.
---
Images:
1,3,4: MAN series by Denisha Anderson
2. Dancing Woman collection by Yiyan Zhou
5. The Moment to Shine by Gregory Davies
6. LDN series by Gregory Davies