In the 19th century, Samuel Birley Rowbotham published Earth Not a Globe – a text claiming that the Earth's surface was flat, not round. The conspiracy theory has since brought together a large community of individuals known as "Flat Earthers". Across the featured atmospheric landscapes and still lifes, Belgian photographer Philippe Braquenier (b. 1985) critiques Rowbotham's influence in a post-truth era.
---
Braquenier's new exhibition at The Ravestijn Gallery, Amsterdam, explores a variety of "Flat-Earth" theories. Continents float on an endless ocean. Our Earth is a disc under a glass dome. The Antarctic ocean is bordered by a 150-foot-tall ice-cliff. In this series, the artist stages and documents his own experiments into these claims – creating a kind of fake "forensic evidence" through photomanipulation and editing.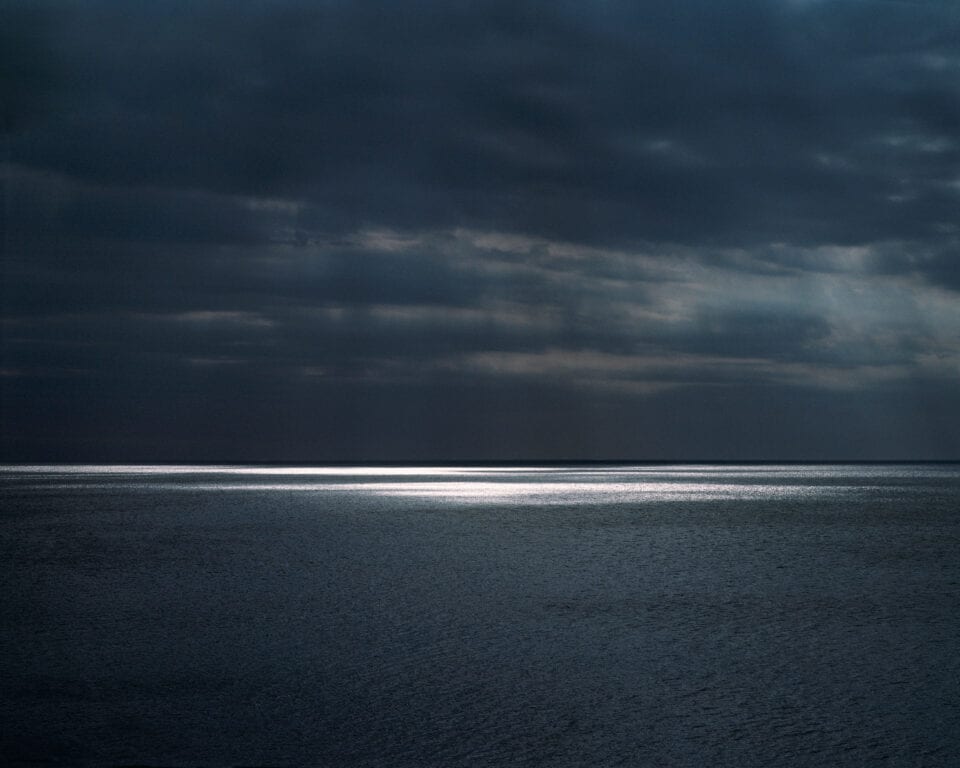 The results are crisp, clean and visually convincing. Dark clouds hover over an expansive – and startlingly straight – horizon line. Boiled eggs bob in glasses of water; they are part of an experiment into the existence of gravity. Every shot takes inspiration from Flat-Earther mythology, showing how it's possible create "evidence" with clever staging. "Truth has become a suspicious notion," Braquenier notes.
---
Why do these ideas continue to flourish? One argument points to the rapid development of communication technology. The internet and social media are platforms for conspiracies to grow; we've seen this in recent months with misinformation surrounding Covid-19. Braquenier's series questions our relationship with images. In an era of algorithms and deepfakes, we can no longer believe everything we see online.
---
Earth not a globe runs until 10 April. Find out more and explore the show online here.
---
Image credits:
1. Sun splitting the line of the horizon – 2016 © Philippe Braquenier. Courtesy The Ravestijn Gallery
2. Spinning globe – 2018 © Philippe Braquenier. Courtesy The Ravestijn Gallery
3. Rainbows are reflections of the dome firmament – 2018 © Philippe Braquenier. Courtesy The Ravestijn Gallery
4. The sun is close – 2019 © Philippe Braquenier. Courtesy The Ravestijn Gallery.
5. Buoyancy and density, gravity doesn't exist – 2018 © Philippe Braquenier. Courtesy The Ravestijn Gallery
6. Southern stars rotation and sacred geometry – 2019 © Philippe Braquenier. Courtesy The Ravestijn Gallery