Over 70 photographers pay homage to half a century of change with Urban Impulses: Latin American photography from 1959 to 2016. In that time military dictatorships rose and fell in Argentina, Brazil, Chile, and Paraguay, Cuba revolted under Fidel Castro and the Cold War and vested interests shifted the wider political landscape.
The exhibition is built into two distinct but complementary themes: Shouts and Pop-ular. Shouts explores how photography becomes a voice for those forced to flee military regimes or have been the victim of kidnappings. Pop-ular takes a look at how mass media and advertisements have shaped Latin America's image from the 1960s — neon lights, branded cigarettes and fashion within tropical metropoles.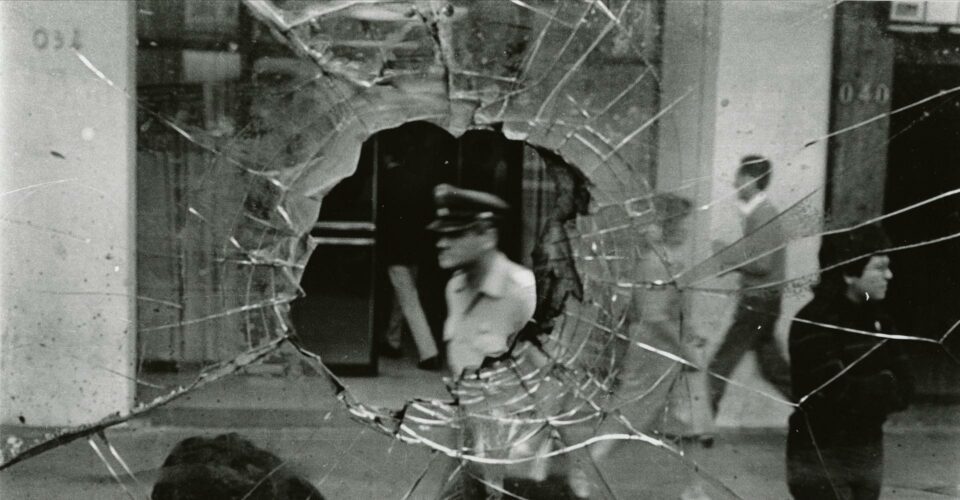 Cuban photographer Alberto Korda (b. 1928), features prominently. His most celebrated image, Guerrillero Heroico of Argentine Marxist revolutionary Che Guevara, depicted the Argentinian-born, Cuban leader in iconic glory. Taken on March 5, 1960 it immediately instilled pride in the Cuban people, two years after their march for revolution against the dictatorial government of President Fulgencio Batista. It inspired countless murals and tattoos across the Latin world and became a reference point for struggle against tyranny long after Guevara was assassinated in 1967. This image of a Communist freedom fighter, arguably the most famous photo from Latin America, has almost become a corporate logo, emblazoned on clothing and memorabilia.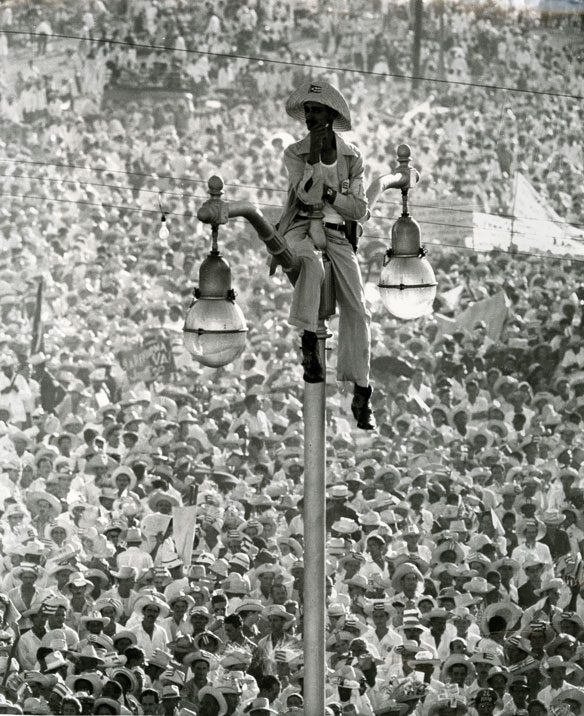 Featured names also include Graciela Iturbide (b. 1942) who was raised in Mexico City. She traveled the length and breadth of her home country to examine identity, rural change and outsider politics through crisp, black and white imagery. Sergio Larrain is considered one of Latin America's pivotal artists, utilising shadows and angular camera techniques to build human stories from his native Chile. Underlying many of these images is a feeling of pride in places where outside interference has attempted to take away a strong sense of identity. One of the most striking images is Alejandro Hoppe's Funeral of Rodrigo Rojas de Negri. It shows a hearse being chased by helmet wearing, baton wielding security forces as a desperate man sat on the bonnet pleads for peace.
"The works here express the contradictions of a region which, in its hybrid condition, finds itself torn between the pre-Hispanic world, the post-colonial experience, and the capitalist drivers that have implacably invaded the process of consolidation of its cities. Chaos acts in them as an emancipating force." – Curators María Wills and Alexis Fabry
Urban Impulses: Latin American Photography From 1959 To 2016 is displaying at The Photographer's Gallery, London. Open now.
Lead image: Alejandro Hoppe, Funeral of Rodrigo Rojas de Negri, Santiago, 1986