Mark Ruwedel (b. 1954) is an American landscape photographer and educator. In 2014 he was awarded both a Guggenheim Fellowship and the Scotiabank Photography Award. In 2018 he was shortlisted for the Deutsche Börse Photography Prize. He has had solo exhibitions at the Chinati Foundation, Presentation House Gallery and Southern Alberta Art Gallery. His work is held in the collections of the J. Paul Getty Museum, Los Angeles County Museum of Art, Metropolitan Museum of Art, Museum of Contemporary Photography, National Gallery of Art, National Gallery of Canada, and San Francisco Museum of Modern Art.
Between 2011 and 2014, Ruwedel travelled across Los Angeles, following in the footsteps of friend and author Nigel Raab. The carefully planned route, spanning 72.5 miles, began at his house in Westchester and ended at the Metro station in San Bernardino. The route was chosen to include crossing as many geographic, economic, political and cultural boundaries as possible.
---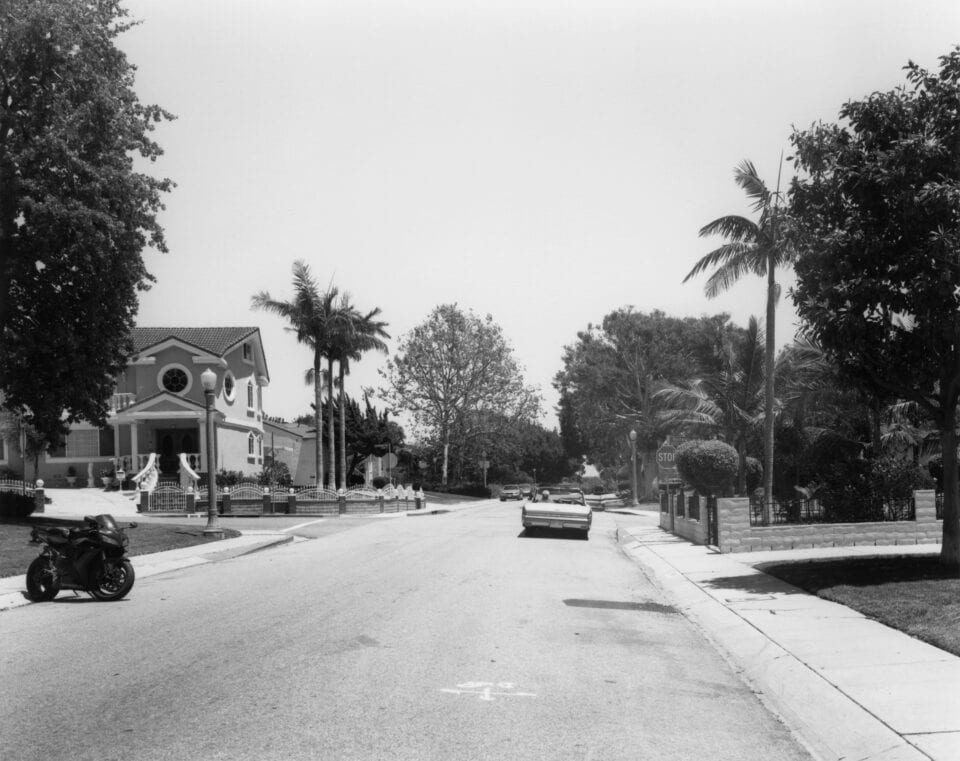 A: Where did the inspiration for this series begin?
MR: Not inspiration; more of a challenge. After Nigel Raab completed his walk (and wrote about it), he asked me if I would be interested in photographing his route. He was familiar with my project, Westward the Course of Empire, which follows abandoned railroad lines in the West and thought that there might be some affinities between the two: most notably, the idea of following a proscribed path. I accepted his invitation somewhat reluctantly, thinking that I might make a few photographs that he could use for his own publishing pursuits. After a few outings, however, I was hooked and began my own project.
A: Why was Raab's journey particularly important to you?
MR: Nigel's invitation came as I was thinking about ways to photograph within Los Angeles; how do I navigate within this megalopolis? The obvious way is to impose limits: Nigel made a route, a path that I followed. I didn't have to decide where to photograph, "only" what and how. When I began this work, I was in the middle of a trilogy of works based on Ed Ruscha's iconic photo books of the 1960s. Those little books were another map that I used to navigate the city. Nigel's route took me to parts of LA that I would probably never have visited otherwise. The experience ultimately generated new ideas for work yet to be accomplished.
---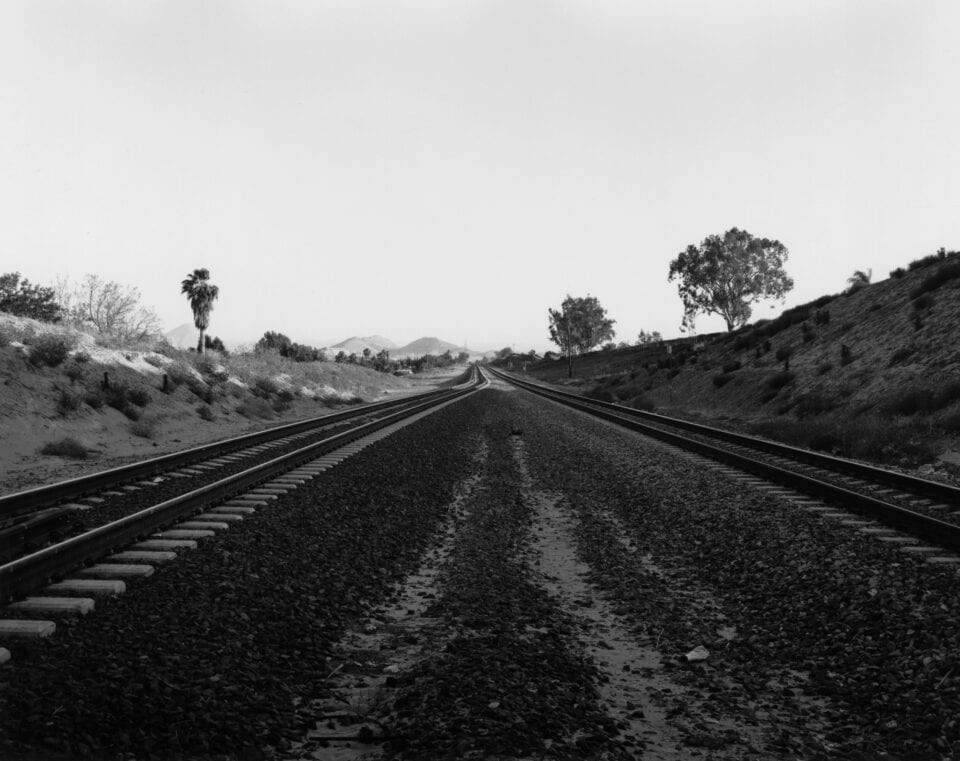 A: What did the act of photographing locations add to the journey? Did you discuss details that perhaps Raab had overlooked?
MR: For me, making photographs was the journey. When I began in earnest, I decided not to read Nigel's manuscript as I was not interested in making illustrations. With one exception, he never suggested what or where to shoot. The third image in the book is the result of a conversation with him during which he said how important the crossing of the 405 freeway was to his project.
Nigel's walk was made over two weekends, two days each. I photographed for over two years but, unlike Nigel, not in a linear manner. I might think: "today I'll go out to Mile 34 and look around." I kept a large workbook in which I pasted work prints and could reference to see what was missing. I had originally decided to have one good photograph for each mile but that strategy was discarded as the work progressed. Some sections of the route were rich in visual interest while others taxed my ability to find something worth photographing. The book is divided into 6 sections, each representing 12 miles, but the sections vary in the number of images presented. I should add that I also walked a great deal; there was not always legal parking nearby and in walking to a location I had spotted from the car, I would often discover things of interest that I did not see driving by.
---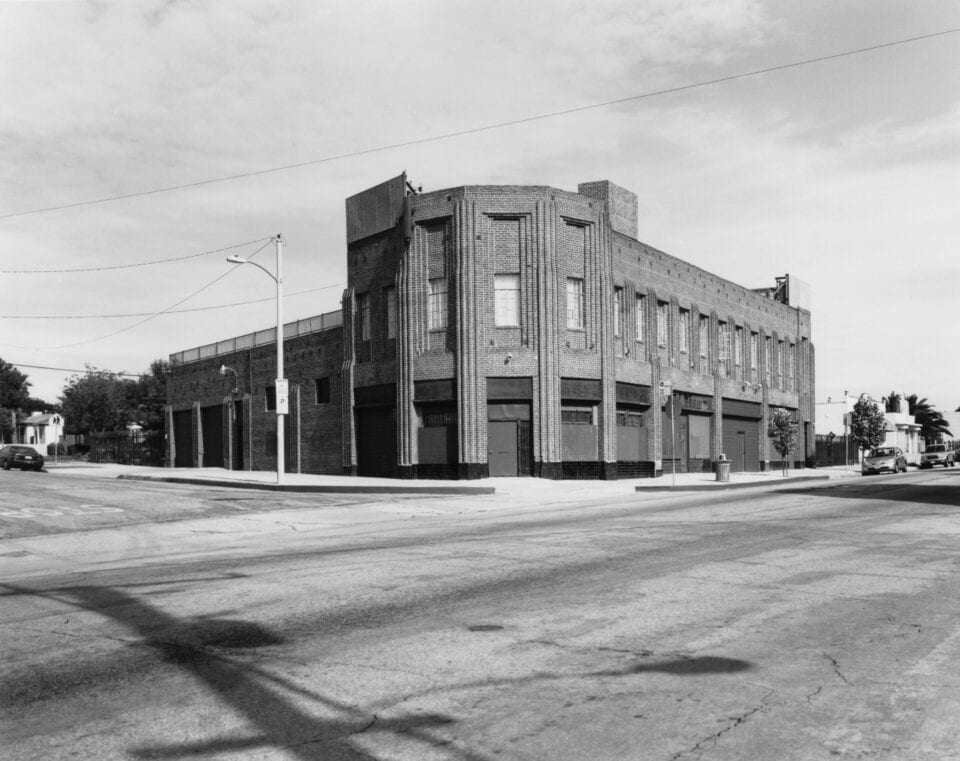 A: How does photography help us to remember, or memorialise?
MR: Almost all photographs, regardless of the intensions of the maker, grow up to be documentary photographs. Although photographs can only show us the surface of things, those surfaces are rich in information. They can reveal much about a culture's values, aspirations, failures, etc. Your question made me think of that Steve Martin movie in which he is driving around Los Angeles with a visitor (from the UK?) and says, "Imagine, some of these buildings are over 20 years old.") There is an image in the book of the side of a building on which is pasted the message: "History as whitewashed as abandoned walls."
A: The journey also crosses boundaries between past and present, following in other footsteps such as LA photographer Ed Ruscha. How do you see the various "layers" in the images? Is it important to you that viewers read into the context?
MR: I don't think those are Ed Ruscha's footsteps, but his work as an artist, not just a photographer, has certainly inspired me and contributed to my understanding of Los Angeles. (I have made other work in his "footsteps"; see above.) I am very much interested in the art history of LA and would cite in particular Robert Adams' work collected in the book, "Los Angeles Spring." I think that readers bring their own knowledge to any text and, while it pleases me that some see connections and references in my work, it is not necessary. The work is accessible.
---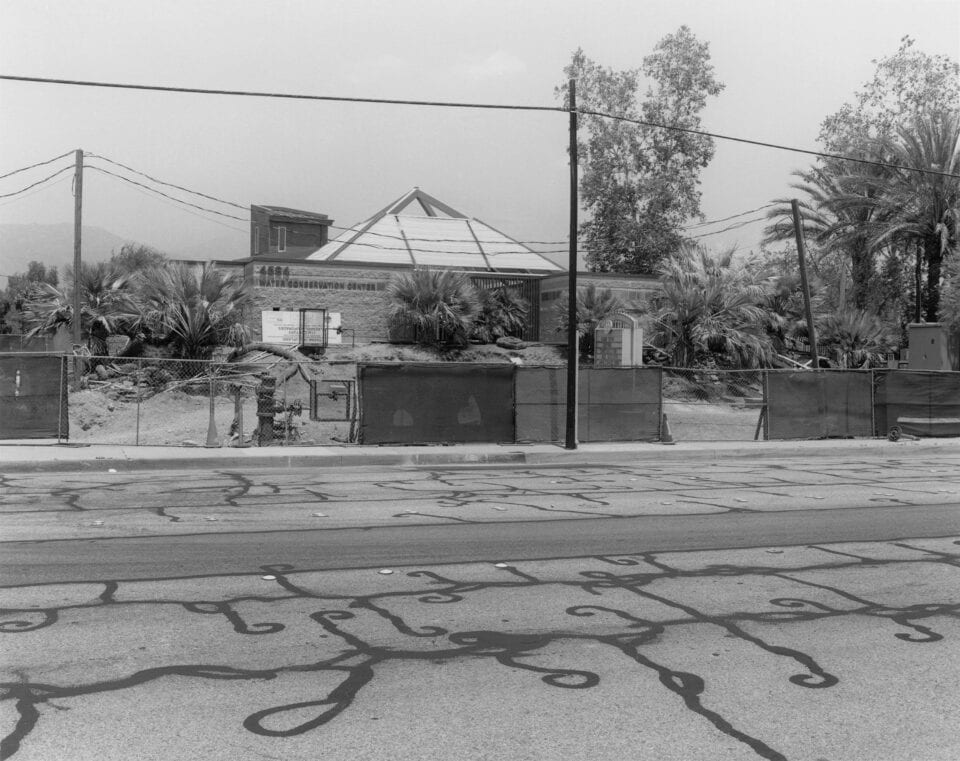 A: Do you feel the series minimises the "Great American Road Trip" to focus on the smaller vernacular?
MR: I have no idea. Whilst it's "only' 72.5 miles, it's an epic 72.5. I have driven across the continent, both in the US and Canada, many times. The shortest trip I made was 4 days, the same amount of time it took Nigel to walk across LA.
Seventy-Two and One Half Miles Across Los Angeles is available from MACK Books.
---
Credits:
All images by Mark Ruwedel, from Seventy-Two and One Half Miles Across Los Angeles (MACK, 2020). Courtesy the artist and MACK.