Vitra Design Museum presents the first exhibition to explore the past, present and future of modern gardens. Cultivated green spaces are deeply rooted in human history and cultural contexts. According to data from the 2021 Census, 76% of people in the UK have access to a private garden, which 42% of people spend time maintaining and 27% use a means of connecting with nature and wildlife. Vitra's show takes the recent revival of horticulture as a jumping off point, arguing that today's garden designs focus less on the space as a romantic refuge – as was the case in the 18th and 19th centuries – and more as a place where concepts of biodiversity, social justice and sustainability can be tried and tested. In the age of the Anthropocene, green spaces allow us to reimagine the future and develop solutions to address these challenges. The show offers a broad range of examples from architects, designers and artists including Barbara Stauffacher-Solomon (b. 1928), Roberto Burle Marx (1909–1994) and Mien Ruys (1904-1999). They encourage visitors to question: how do gardens reflect our sense of identity and value systems? Will they help us achieve a liveable future for everyone in the face of the climate emergency?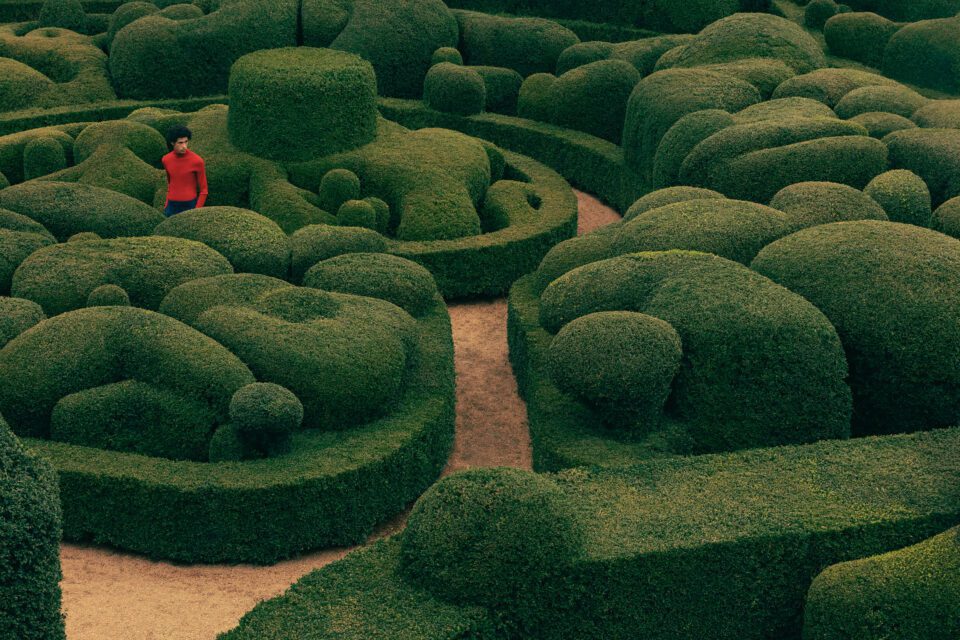 Every garden bears the marks of social and historical developments, political and commercial interests and cultural value systems. Each layout and design can tell us about how individuals and societies relate to nature. This is illustrated by the works of various artists and architects including Vita Sackville-West (1892-1962), Luis Barragán (1902-1988) and Barbara Stauffacher-Solomon (b. 1928), all of whom feature in a media installation visitors first see when they enter the exhibition. They show the setting as a space with immediate practical functions – such as growing fruit and vegetables – as well as profound symbolic, philosophical or religious significance. They also engage with the colonial history of why certain vegetation is viewed as a basic part of western gardens. In 1829, British doctor and naturalist Nathaniel Bagshaw Ward invented a container which made it possible to send live plants all around the world. Called the "Wardian Case", it enabled exotic species like orchids to be transported into Britain and planted in the greenhouses of wealthy collectors. The impact on the plant trade and private gardening was significant, but it also contributed to the spread of invasive species – all whilst reaping huge benefits for colonial powers.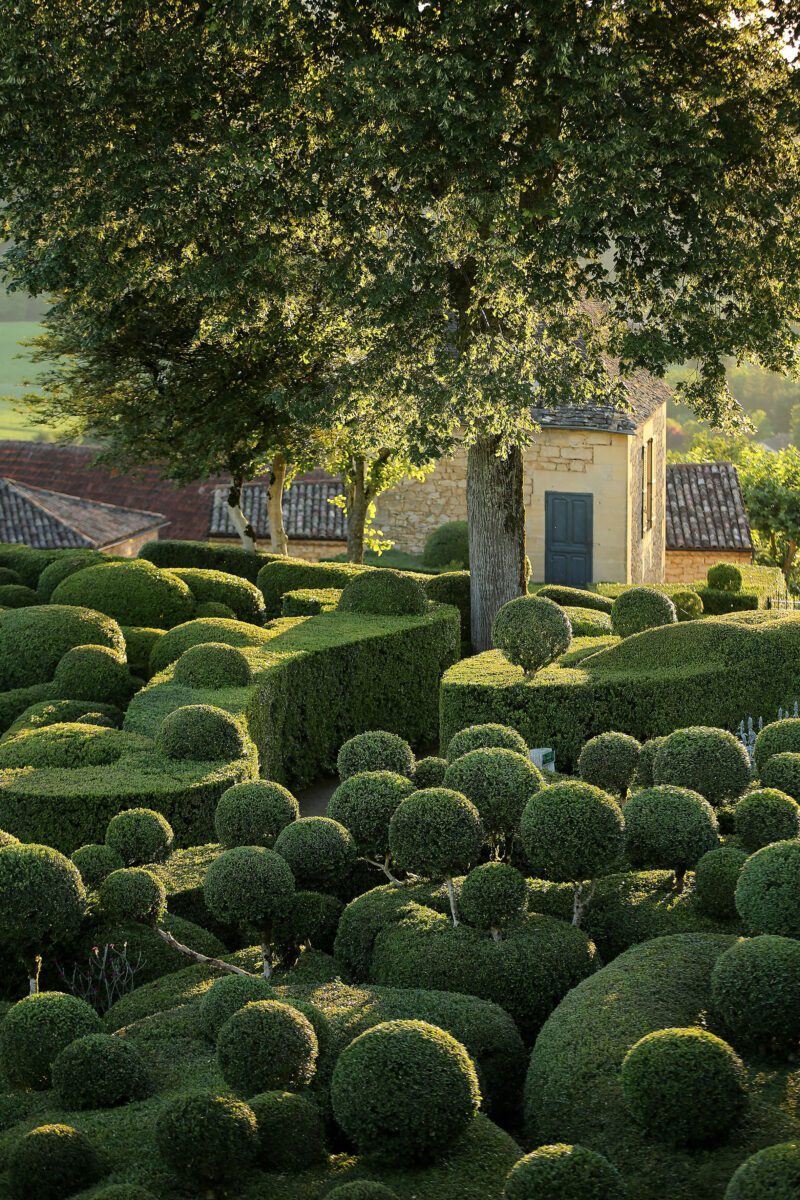 Curator Viviane Stappmanns' states: "Even if we often think of the gardens as a private paradise, they are highly political realms. For example, there is the question of privilege. The artist and landscape architect Barbara Stauffacher-Solomon once said: 'The rich own gardens, the poor work in them.' For the broader society beyond the aristocracy, having a garden of one's own as a private retreat is only a phenomenon of the last 200 years." Activists have long been redefining gardens as somewhere social justice and public participation are actively negotiated. For instance, the Green Guerrilla group, co-founded with activist Liz Christy (1945-1985), began growing sunflower seeds in the centre of busy New York streets and placing flower boxes on the window ledges of abandoned buildings. They eventually established the city's first community garden, The Bowery Houston Community Farm Garden, in 1973. Today, the non-profit "advocates for food and environmental justice" and provide a "hub for youth leadership development." Whilst the group formed in the 1970s, their questions remain the subject of much debate: who is entitled to garden, what purpose do they serve and how can they be integrated into an urban environment?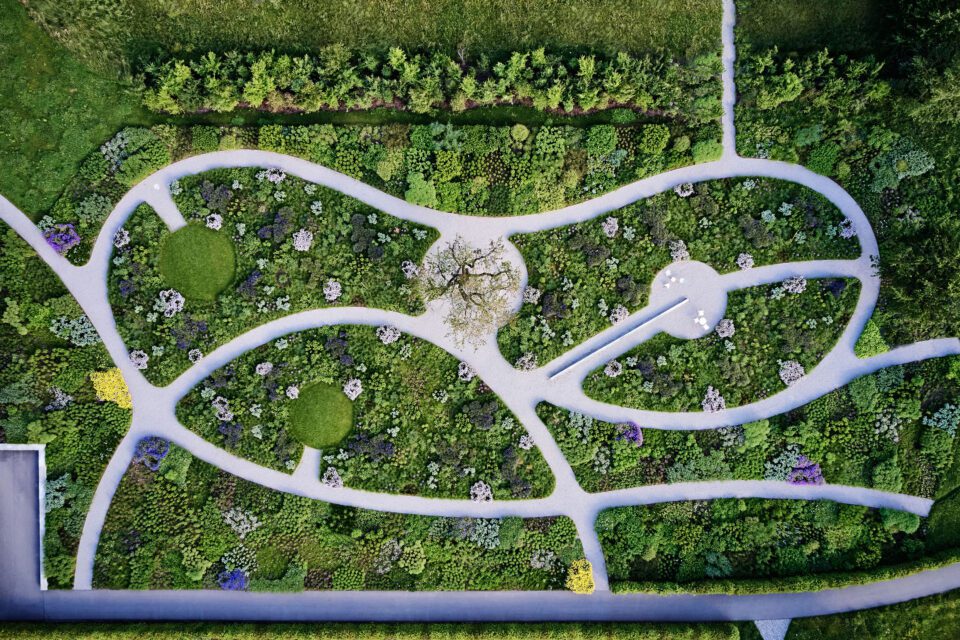 Fast-forward to the 21st century, and Garden Futures introduces nine ground-breaking contemporary creatives who address these pressing questions. They include landscape architect Roberto Burle Marx (1909-1994), who has won international acclaim for emphasising the value of native plants. Sítio Roberto Burle Marx (1995) contains 3,500 cultivated species of tropical and subtropical flora native to the western region of Rio de Janeiro, Brazil. Elsewhere, Kebun-Kebun Bangsar (2013) is a community garden in Kuala Lumpur, Malaysia, co-founded by landscape architect Ng Sek San. Here volunteers grow fruits, herbs and vegetables that are given to underprivileged communities in the area. A piece made especially for this exhibition, is the walkable textile Meadow. Argentinian artist Alexandra Kehayoglou (b. 1981) makes grass-like carpets which serve as striking memorials to wilderness lost to ecocide. Kehayoglou weaves forests, meadows and rivers to remember their existence before human intervention – such as dams and deforestation – altered these landscapes forever. In an interview for Lampoon, she reflects: "I spent ten years depicting fading lands and ecocides mainly from my country […] I think the harm we do to the earth is a reflection of the harm we do to ourselves." Garden-making is now undeniably a creative form of expression that uses visual arts, architecture and design to challenge how we connect with nature.
---
Vitra Design Museum, Weil am Rhein. Garden Futures: Designing with Nature | Until 3 October
Words: Diana Bestwish Tetteh
---
Image Credits:
Derek Jarman, Prospect Cottage Garden at Dungeness, Kent, UK, from 1986 Photo: Howard Sooley, 1993
Julien de Cerval, The Gardens of Marqueyssac, France, designed in the 1860s Photo: Romain Laprade, 2020
Julien de Cerval, The Gardens of Marqueyssac, Vézac, France © Laugery – Les Jardins de Marqueyssac, Dordogne, France
Piet Oudolf, Oudolf Garten on the Vitra Campus, Weil am Rhein, 2020 © Vitra, Photo: Dejan Jovanovic