Over the last 10 years, Namsa Leuba (b. 1982) has used photography to question the western gaze and imagination: particularly the ways in which specific traditions, communities and landscapes have been exoticised. In Tonköma, a series produced for Edun – a fashion brand founded by Bono and Ali Hewson – Leuba placed models on a Johannesburg rooftop, recalling the Guinean figure of "Nyamou" ("the devil in the sacred forest") who communicates with ancestors in the sky and down on Earth.
In the Illusions series, Leuba explores the visual myths surrounding the "vahine" – the image of the Polynesian woman. The project adopts colour palettes from Paul Gauguin, whose infamous Tahitian portraits utilised ripe fruits, flower garlands and bright colours to eroticise individuals in direct opposition with occidental white femininity, which was seen to be "pure" and "precious."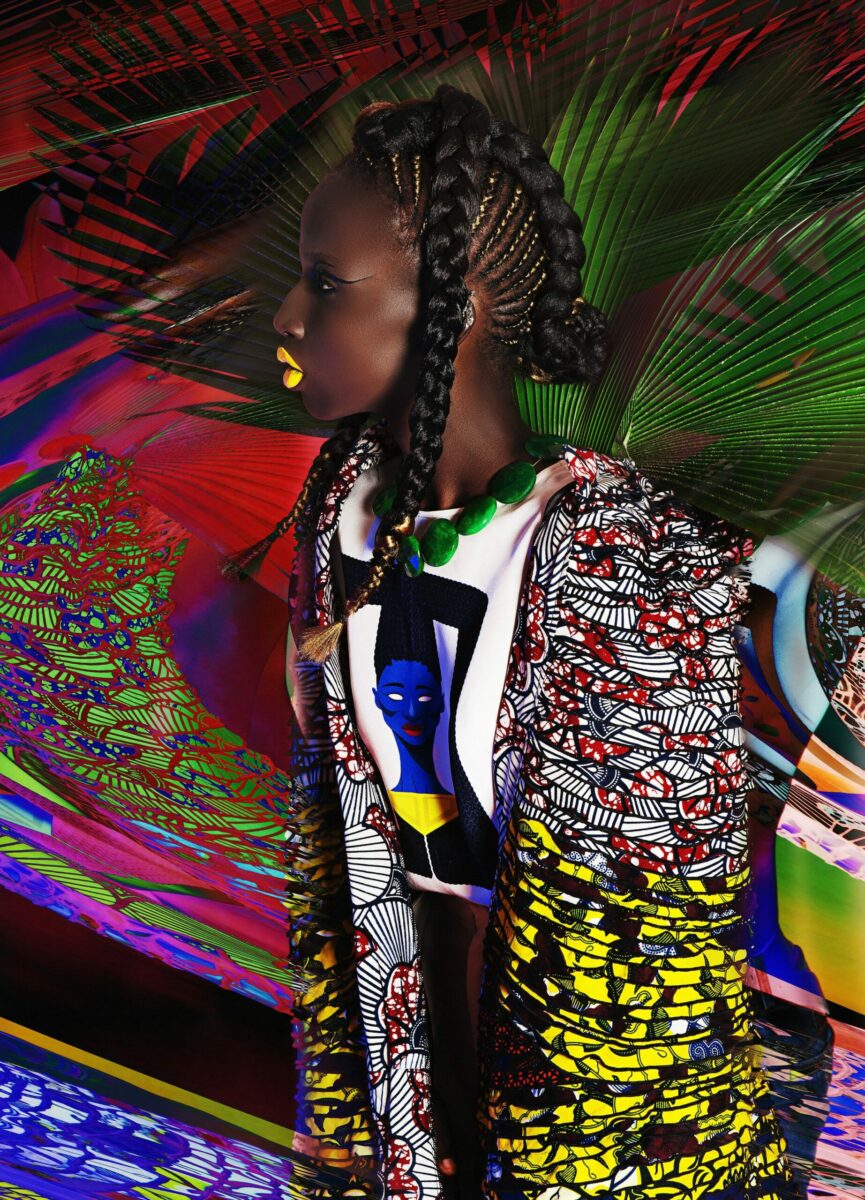 In response, Leuba subverts Gaugin's Eurocentric gaze, painting the bodies of non-binary individuals to further question the roles in which Polynesian women have been cast. As a collection, Crossed Looks speaks directly to Leuba's mixed Swiss-Guinean heritage, considering the complex ways cultural identity is formed and recognised.
"Africa is a part of me, but because I grew up in Switzerland, I needed to explore this element of my roots, and connect it with the other. I have always been characterised as the 'Other', whether I am too 'African' to be European, or too 'European' to be African. Crossed Looks, as a title and concept, signifies how we can join these two worlds through the positive ways we look at, and perceive, one another."
---
Crossed Looks: Namsa Leuba, Musée des Beaux-Arts du Locle | Until 24 April
---
Image Credits:
1. Namsa Leuba, Untitled II Cocktail (2011). 42.84 cm x 60cm. Courtesy of the artist.
2. © Namsa Leuba, Sarah, Lagos, Nigeria, 2015, (The New Black Vanguard)