Is it possible to retune society's understandings of the past? How should we present forgotten narratives? The Power Plant, Canada, engages with these questions, presenting Dawit L Petros' (b. 1972) photography and sound art. Spazio Dipsonibile – the Italian for "Available Space" – picks apart historical inconsistencies in collective memories. The exhibition explores why accepted discourses are often Eurocentric – reflecting on themes of migration, control and modernism.
Petros' research underpins the show. The artist has collected photographs, artefacts and literature over a period of seven years, including Rivista Coloniale – a popular 20th century publication. Advertising pages within the journal highlight colonial commodification and management of "free land" across Africa. The practitioner reworks these references within a contemporary context – examining ideas of identity and connection.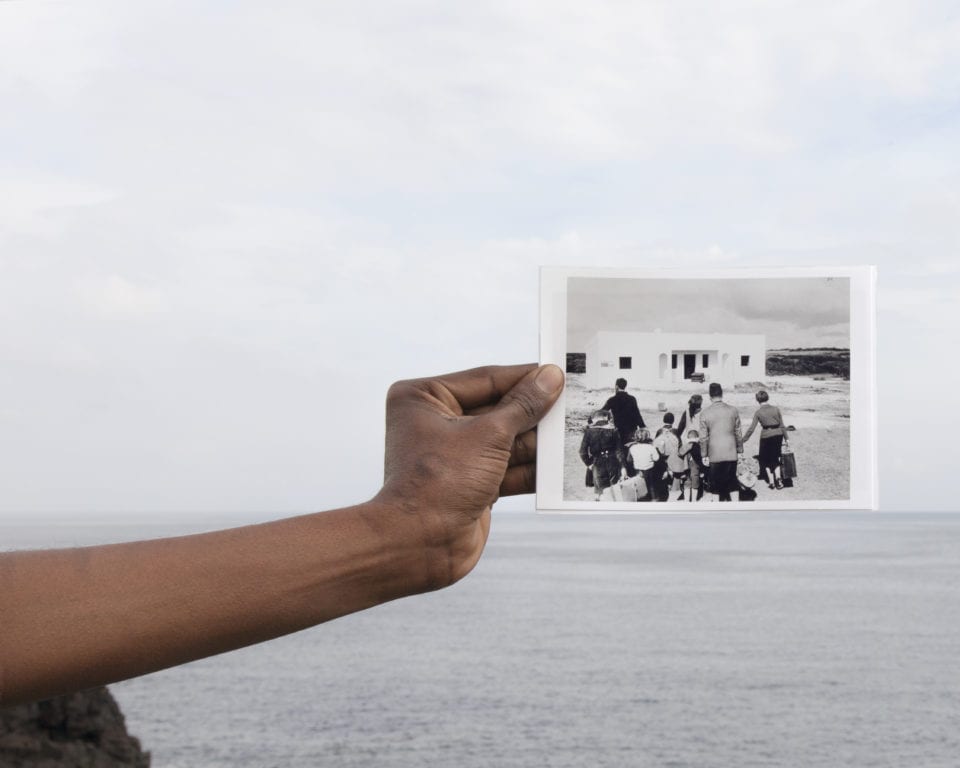 The photographer's work reveals hidden tales. Hazy, vintage images are held in front of contemporary landscapes – demonstrating how a multitude of tales combine to impact modern understandings of the world. Untitled (Overlapping and intertwined territories that fall from view II) is displayed above. A monochromatic print depicts a family walking towards a stone villa. The house is set in the middle of a sandy coastal environment – not unlike the vast blue seascape which stretches out in the background of Petros' layered picture. The series establishes how found and inherited objects can reveal diverse stories about forgotten individuals. People and physical environments are intrinsically connected – echoed by the items that are left behind.
Until 10 May. Find out more here.
Lead image: Dawit L. Petros, Untitled (Epilogue I) Nefasit, Eritrea, 2019. Courtesy the artist.
2. Dawit L. Petros, Untitled (Overlapping and intertwined territories that fall from view I), 2019. Courtesy of the artist.