With auburn hair, forest green velvet dress and ruffled white collar, the subject of Romina Ressia's (b. 1981) portrait looks like she has been plucked straight out of a Renaissance painting. Except for one thing: the giant circle of bubble gum hiding her face. Taken from the series What would have been?, this image by the Argentinian photographer features in the 2021 edition of Photo Vogue Festival at BASE Milano. In one neat anachronism, it wittily summarises a serious point. History is never just about the past. It's also about the present – and continually subject to revision.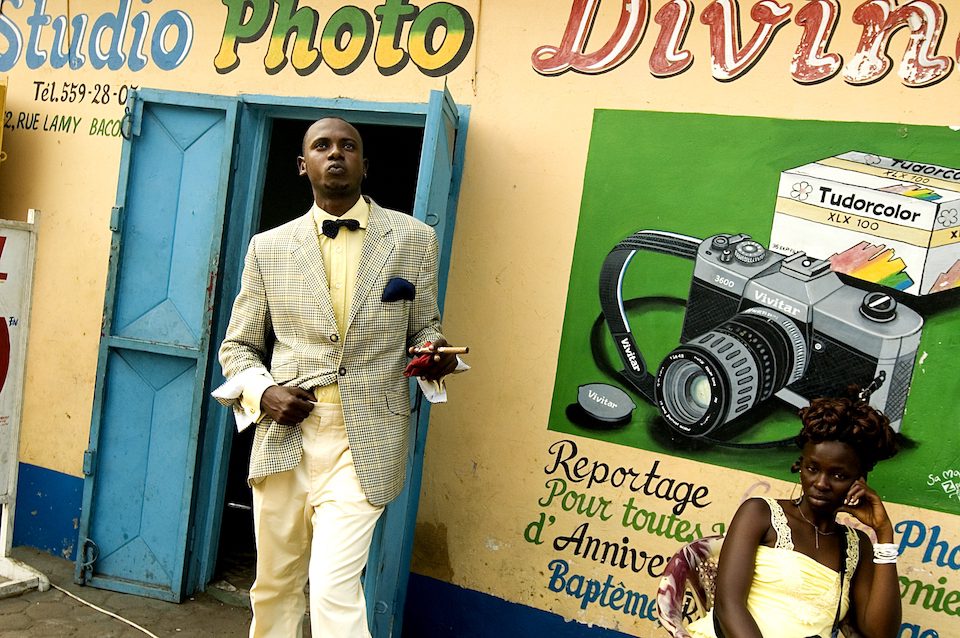 Now in its sixth iteration, the festival is an annual fixture for Photo Vogue, a platform launched 10 years ago by Vogue Italia to provide "an internationally diverse database of the most interesting voices in contemporary photography". Ressia's portrait features in a showcase of highlights from the past decade's festivals. This year's theme was inspired by the words of Nigerian writer Chinua Achebe, shared in 2000 in an interview with The Atlantic: "…this is really what I personally wish this century to see – a balance of stories where every people will be able to contribute to a definition of themselves, where we are not victims of other people's accounts."
The main exhibition, Reframing History, is divided into two – 35 Chapters is a group show of 35 artists chosen via an international open call. 12 Chapters focuses specifically on works by Black image-makers. Throughout, figures, aesthetics or ways of thinking that have been sidelined in official histories come to the fore. A still from the 2019 documentary programme Black to Life by Akinola Davies Jr. (b. 1985), for example, shows a young man posing as Edward Swarthye, a successful porter employed in the late 16th century in rural Gloucestershire, whose story features in the series. "Black people have a cultural and historical deficit across the institutions of society in this country that we have been a part of for centuries, not decades," Davies Jr. told the BBC when the films were released.
---
Other works provide a striking contemporary visual counterweight to the often one dimensional images of Black people that have dominated since photography's earliest days. Appearing in Visions from the World, the work of Daniele Tamagni (b. 1975) features portraits of "Sapeurs" – a Congolese subculture of modern day dandies, whilst Untitled IV from In e wá wo mi by Lakin Ogunbanwo (b. 1987) explores the beauty and performance of bridal culture in Nigeria. Photo Vogue Festival describes itself as the first "conscious fashion photography festival" and whilst fashion has traditionally been one of the more exclusive industries, the selection here shows that it's increasingly offering fertile terrain for a generation of young photographers producing creative, socially-engaged, groundbreaking work that fuses style with fine art.
---
Photo Vogue Festival: Reframing History runs from 18-21 November 2021 at  BASE Milano and online from 18 November to 18 November 2022 at photovoguefestival.vogue.it
Words: Rachel Segal Hamilton
---
Image Credits:
1. © Romina Ressia 
2. The Market Photo Workshop, Lalhande in front of the studio. © Daniele Tamagni
3. Akinola Davies Jr / Nuuksio Films "Black To Life, 2019"
4. Untitled IV, from the series 'In e wá wo mi' © Lakin Ogunbanwo