The first use of the word 'real' dates to the 14th century. Today, the Cambridge Dictionary defines it as something which "exists in fact and is not imaginary." Despite this, the nature of reality has been questioned in a range of fields over the years: from psychoanalysis and philosophy to art and visual culture. Surrealism, Magical Realism, Hyperrealism and Photorealism movements all emerged from this debate. One famous theory is credited to Jacques Lacan. In the 1950s, the French psychoanalyst suggested that the Real was, in fact, "a state of nature" from which humans have been separated. For Lacan, as far as humans are concerned: "the real is impossible." It's something we are unable to put into words.
This concept continues to inspire creatives across the globe. Berlin and London-based photographer Lennart Brede is one example. Brede's solo show Because You Want To Be Loved at Anna Laudel, Düsseldorf, aims to look beyond the world as we see it. The goal: to get a rare glimpse of what lies beneath the surface of everyday existence – to reveal the raw and real. In doing so, the artist touches on community, friendship and the very nature of life on earth. "He pushes our gaze beyond the point of exhaustion," the gallery explains. "He invites us to the point of extreme experience."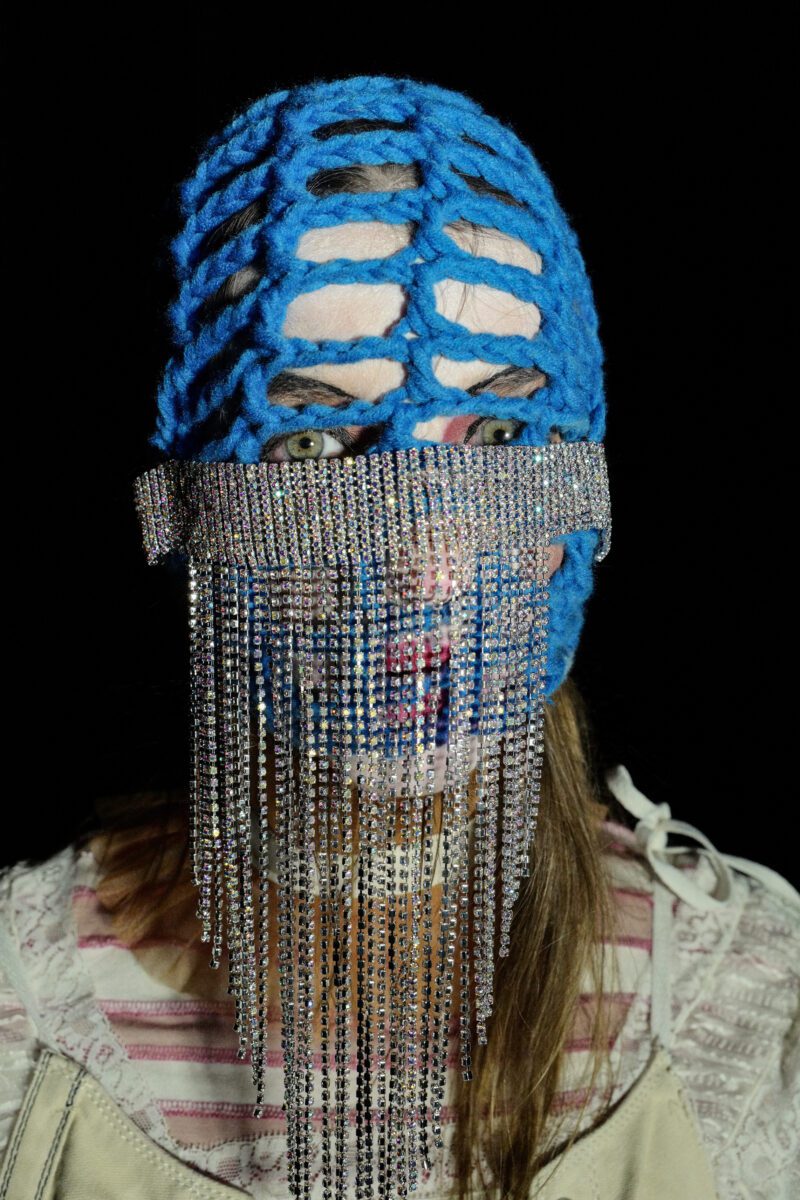 The exhibition centres around two key photographs: The Washing and Lola. The former captures athlete and model Lenny Müller on a hot summer's day in Berlin. Müller looks downwards towards his feet, clinging to a line hung with sheets, vests and blankets. It's as if he is occupied within a deeply personal inner world. The latter – a bold and striking portrait of Lola – depicts the model as if caught unawares, flash reflecting in her eyes and bouncing off her turquoise hair. At its core, the picture is about the moment itself, revealing a reciprocal and instantaneous relationship between camera, subject and artist.
Elsewhere in the show are dreamlike shots of cloud-filled skies and bright blue seas. Analogue portraits capture layered faces, whilst documentary images present sights from the everyday: duck-shaped rubber rings piled high, for example. Close-up shots of tattoos read "not everything sucks." Forests are presented upside down or rotated at 90 degrees, offering a new perspective on natural environments.
---
Because You Want To Be Loved runs until 16 July. Find out more here.
---
Image Credits:
1. Lennart Brede, Lola, courtesy of the artist and Anna Laudel Gallery
2. Lennart Brede, Mask Off, courtesy of the artist and Anna Laudel Gallery