"They think that the solution is to bury us, but they didn't realise that we are the seeds."
Jair Bolsonaro, Brazil's ultra-right president, has declared war on the Amazon rainforest and its indigenous communities. In Ecuador, indigenous Achuar people are fighting against extra-activism that is defended by a government who promotes a damaging and unsustainable form of "development." However, the neoliberal wave that is sweeping across Brazil, Ecuador and other countries across the Amazon basin has only strengthened the activists that risk their lives to protect the environment. With the support of the Rainforest Journalism Fund of the Pulitzer Center, photojournalist Pablo Albarenga presents inspiring stories from those who are not afraid to defend their territory and the environment, even when the country's most powerful pose a serious threat to their safety.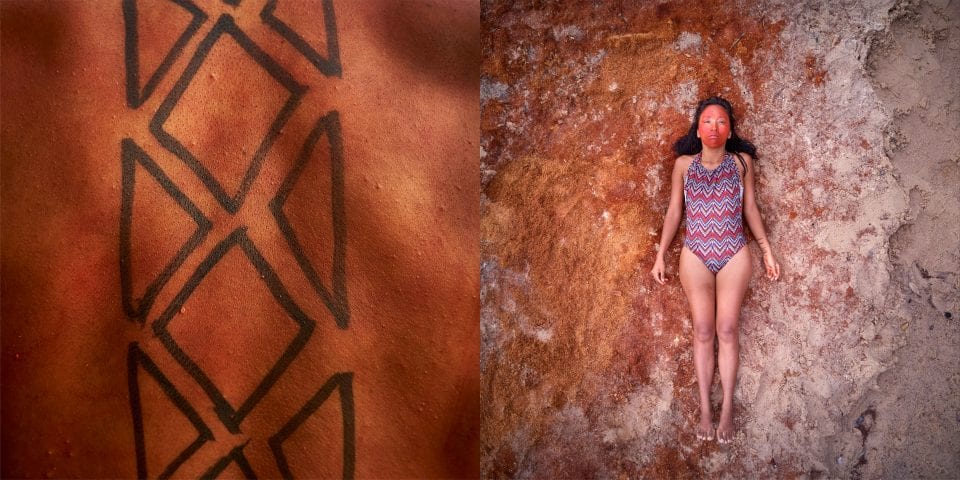 Albarenga's monumental series, Seeds of Resistance, has been announced as the winner of Sony World Photography Awards' prestigious Photographer of the Year title. This groundbreaking series highlights endangered territories which have been pushed to the edge of extinction through mining and agribusiness. In 2017, at least 207 leaders and environmentalists were killed whilst protecting their communities. According to a 2018 report by Global Witness, most of these cases occurred in Brazil with 57 assassinations being recorded, of which 80% were against people defending the Amazon. Albarenga's images explore this, as well as the sacred bond between human beings and the landscape.
The images depict figures from above, using drone-footage, as though they are laying down their lives for the purpose and hope of conservation. The process was deeply collaborative, as the artist notes: "One of the goals was that [the activists] felt represented in their portraits, so we looked together for places to shoot in their villages and we also worked on identifying their struggle, and the territory that they defend."
In one image is Drica, the first woman to have been elected as Quilombola Territory Coordinator, representing the five communities living in the Brazilian Amazon: "The first challenge these communities face is loggers eager to strike deals with the community. A second challenge is a Bauxite mine down the river: it has been building dams which are putting the entire Trombetas River at risk. But for Drica, the greatest challenge of all is a huge hydroelectric dam project which will probably be green-lit by the government and which will not only destroy the river environment but also displace the communities from their homeland."
In another image is Joane, a leader in defending the rainforest from plastic contamination in her village, Suruacá, in the Lower Brazilian Amazon. "Plastic pollution gets to Suruacá through different means: the packaging of food and beverages they buy to complement their traditional food chain, waste thrown from the emerging tourist resort across the river. As waste management is non-existent, Suruacá villagers burn plastic waste on a daily basis. Joane is asking authorities to implement a waste collection system and promotes recycling in her village using organic waste to produce natural gas and compost to fertilise their orchards."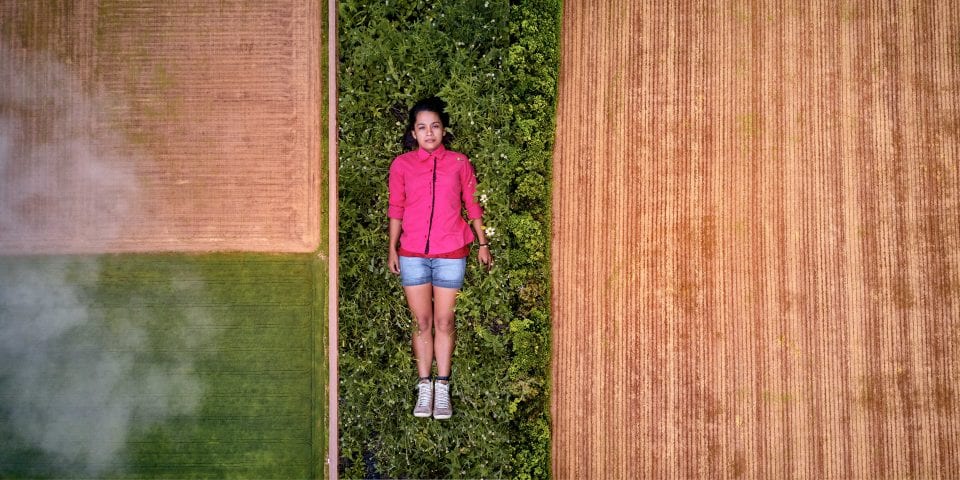 Albarenga's series opens up a wider discussion to ensure that voices are heard, and the severity of the situation is considered. "I think that we, as photographers, and the mainstream media have a big responsibility. If the only thing we focus on when referring to the Amazon is trees, oxygen, carbon storage and biodiversity, as we did during the last Amazon fires, we continue to eternalise this strong and romantic stereotype that leaves people in the shadows. That's why I place people and the territories that they defend on an equal plane. They are one." He continues: "I think that one of the things I am more aware of is the privilege that I have. On the other hand, I'm much more aware of how colonisation is operating in our environment, in our daily life. The stories that we've been told hide an important part about our origins, and totally ignore traditional communities and the role of colonisation. It can mutate, it can change and camouflage, but it is still here."
The title of the series, Seeds of Resistance, reflects this mode of thinking. "I read a quote in a report on violence against indigenous peoples whilst doing my first story about the Guarani Kaiowá struggle in Mato Grosso do Sul – one of the most violent states against indigenous people in Brazil due to the expansion of agrobusiness. The title is a variation on the words of Nicaraguan poet, Ernesto Cardenal: 'they thought they have buried you but what they were doing was to bury a seed.' This phrase illustrates the conflict around lands in Brazil, but also in Latin America, in which a small group of people is trying to control the lands by wiping out the traditional communities that have owned them since ancient times. Their strategy is to go after the leaders and kill them in order to stop the indigenous resistance, but they are completely wrong. For every leader killed, more leaders emerge. What they are doing is not stopping them, is just killing more and more innocent people."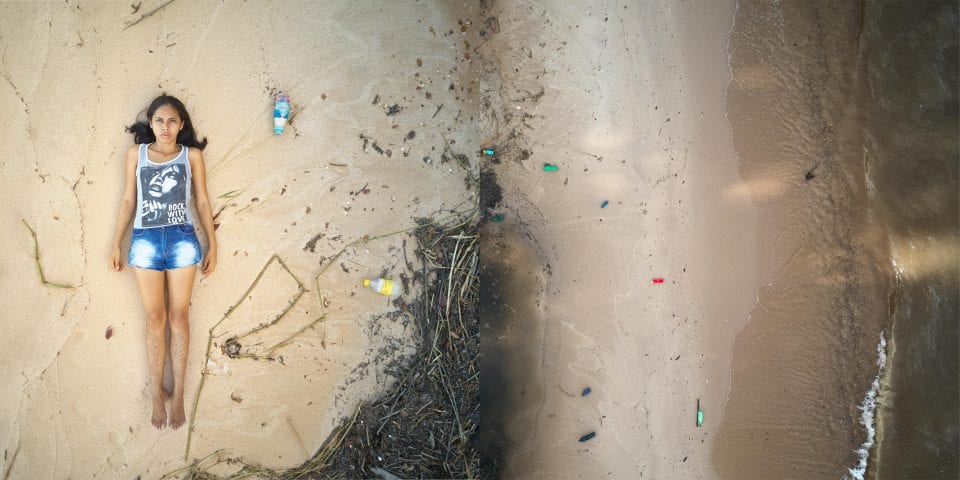 The Photographer of the Yeartitle includes an accompanying $25,000 prize as well as international recognition, which, for Albarenga, is key in taking the stories further. He hopes to broaden the series beyond the existing 17 portraits, creating a bigger picture of resistance in the Amazon and across Latin America, as well as a publication which will act as a record and educational resource. "With this important award, I see two victories: first, the opportunity to tell the stories of the traditional communities of the Amazon by highlighting the people who are still fighting not only for their future, but for everyone's. We need to look beyond the 'undiscovered' species of the rainforest. Secondly, that the award has landed in Latin America, a continent historically told through the eyes of foreigners. I hope that many more photographers from our region will continue to contribute with our voices, thus strengthening the amazing community of Latin American storytellers. Brazil under the rule of Bolsonaro is only the tip of the iceberg. There's a war between powerful and rich people who don't understand that we don't have infinite resources to sustain infinite wealth and that people's lives must be valued over economic profit."
Whilst any physical kind of exhibition for the works has been postponed, the Sony World Photography Awards winners' galleries are available to view online as a way of keeping connected and showcasing important images from across the globe. As Scott Gray, Founder of World Photography Organisation, notes: "Art is part of the wider fabric of society. It is a powerful means of communication. Sadly, we weren't able to stage this year's awards ceremony and exhibition, but we still have a duty to our community of photographers to share their stories and introduce their work to new audiences. For viewers, we provide a moment of relief. With this in mind, we have launched a series of initiatives via our Stay Connectedand On Screenpages, which include an in-depth look at this year's shortlisted and finalist projects, as well as free portfolio reviews, talks and online resources. We wish we could do more, and this is only a small gesture compared to the heroic work of frontline services and volunteers, but it's our way of playing our part in these extraordinary times."
---
To view the winners' galleries for 2020, click here.
The Sony World Photography Awards open for entries for the 2021 edition in July. For more information, click here.
Albarenga's project was funded by the Rainforest Journalism Fund and Pulitzer Center. To read each of the activists' important work, click here. To view his website, click here.
Project Credit: Shot for Rainforest Defenders, a project by DemocraciaAbierta (OpenDemocracy) supported by the Rainforest Journalism Fund, in collaboration with the Pulitzer Center.
---
Image Credits:
1. Right: Drica lying down on her ancestral land. Left: Aerial view of the Rio Norte Bauxite Mine next to Drica's territory. Photo-composition: Pablo Albarenga.
2. Right: Tupi in her home village. Left: This is the territory Tupi defends: her body and indigenous identity.
3.Left: The many boats that offer transport to tourists in Alter do Chão. Photo-composition: Pablo Albarenga.
4.Right: The limit also to defend their territroy from agri-business expansion. between the rainforest where Dani lives and the soybean The natural reserve where she lives is surrounded by soybean fields. Photo-composition: Pablo Albarenga.
5. Left: Plastic waste reaches the river beach, close to Suruacá village. Photo-composition: Pablo Albarenga.