"Each of my photos is like looking at a page from my diary," says Delfina Carmona. The Berlin-based image-maker, originally from Buenos Aires, has just published a photobook with Setanta Books. "I take self-portraits as a way to know myself, express my ideas, feelings and thoughts." It's a creative process defined not only by autobiography, but experimentation and fun: techniques adopted from a theatre background.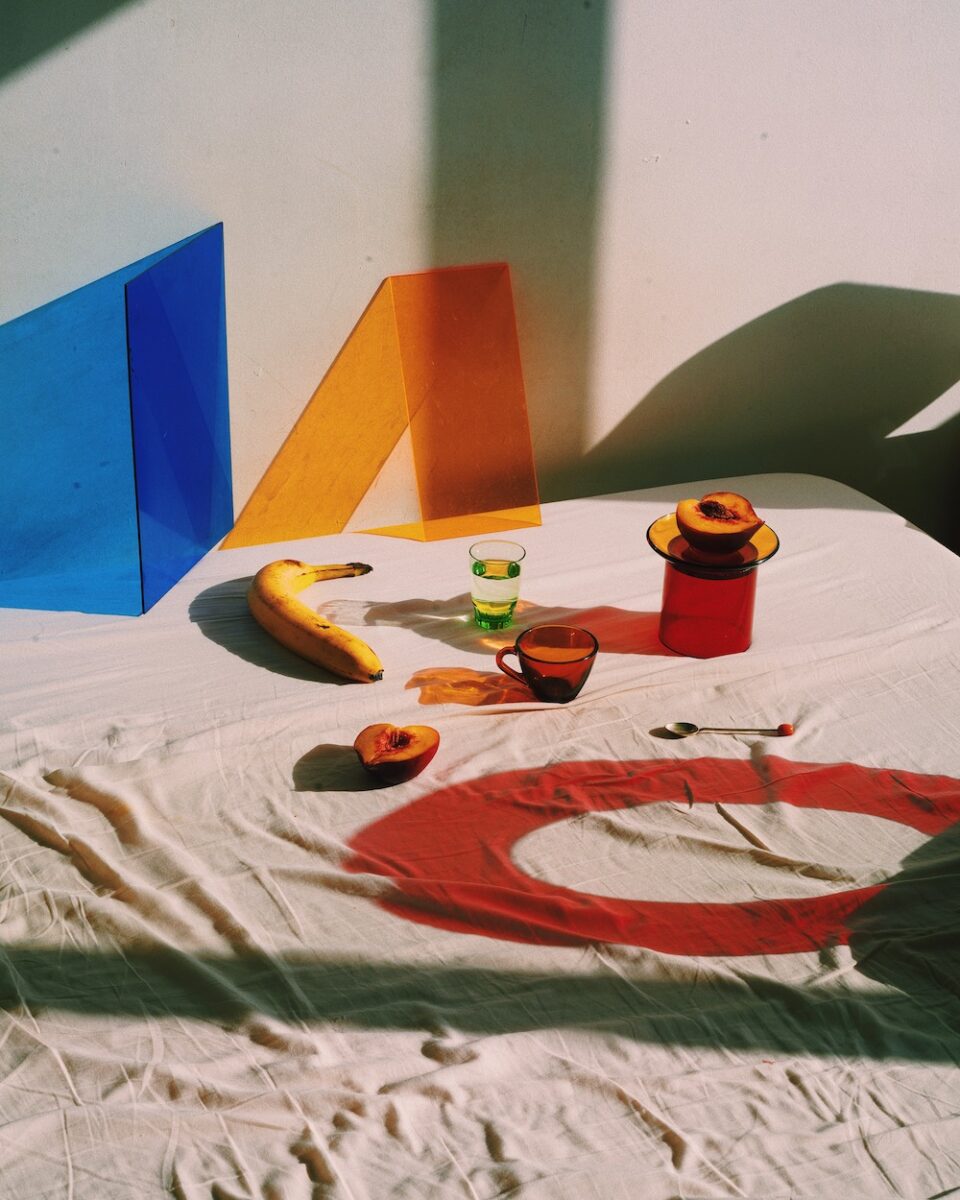 "The portraits are an excuse to continue playing constantly, like when I was a child and I used to dress up: play-acting in front of my bedroom mirror," the artist says. In one shot, Carmona appears as half-human, half-armchair – covered almost entirely by cushions. Red socks, trousers and sleeves appear from within the upholstery, clutching a bright yellow hardback. Carmona's world is one of make-believe.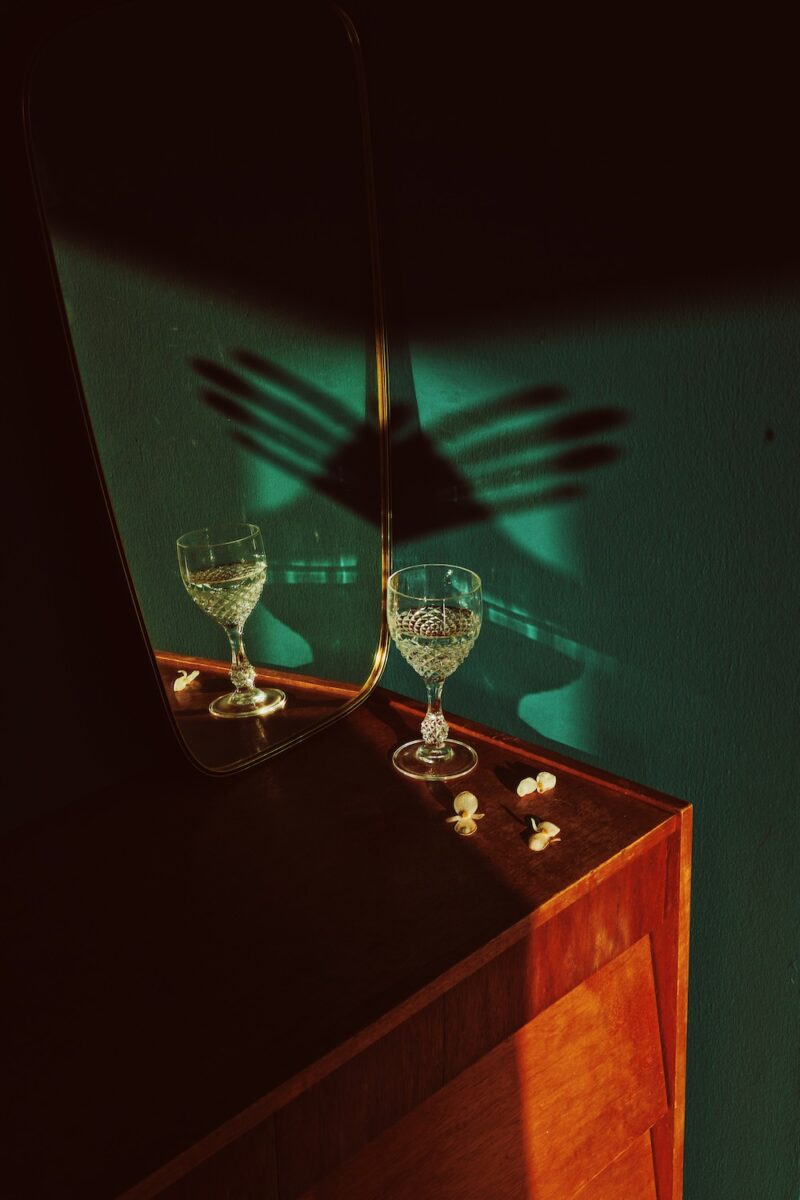 Elsewhere, delicate still life compositions incorporate various objects. Eggshells and orange segments balance on top of crumpled linen sheets. Panels of blue, orange and red acrylic plastic reflect the setting sun. In these moments, viewers might be reminded of Barbara Kasten's pioneering abstract photographs, or those of Jan Groover. Circles, squares and rectangles intersect with everyday items.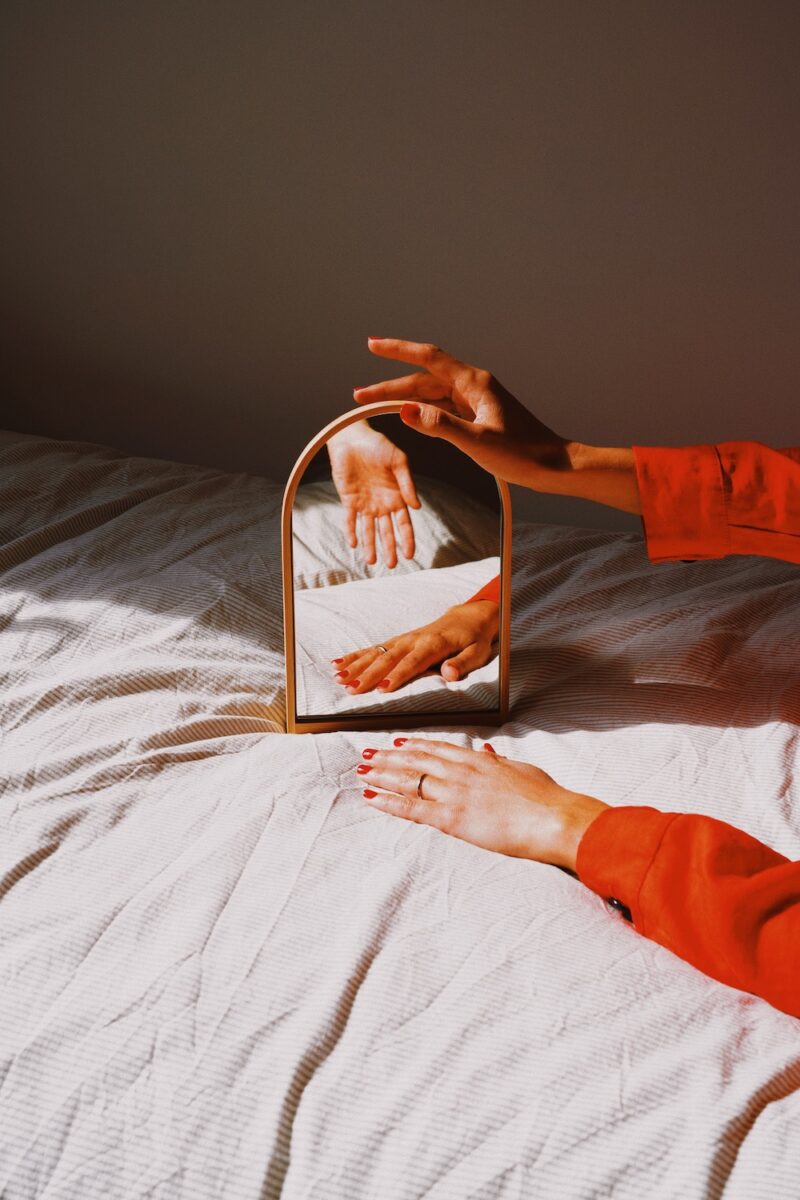 Throughout the volume, Carmona demonstrates an acute understanding of light, contrast and reflection. Shadowy hands appear within mirrors, for example, reminiscent of iconic photograms by László Moholy-Nagy. The artist manipulates angles to create otherwise impossible scenarios. Phantom palms and duplicated objects emerge from panes of glass: glasses, coffee cups, saucers and fruits.
---
Words: Eleanor Sutherland
---
All images courtesy Delfina Carmona.