Artist and activist Poulomi Basu (b. 1983) is best known for telling the stories of marginalised women, as seen in the series To Conquer Her Land (2009-2012), Blood Speaks: A Ritual of Exile (2013-2016) and Centralia (2010-2021). Now, she turns the lens on herself. Fireflies is a multi-disciplinary and autobiographical body of work that examines the trauma caused by patriarchal violence. The exhibition, as a whole, discusses the need to speak up to create a world where women have true freedom and equal choice.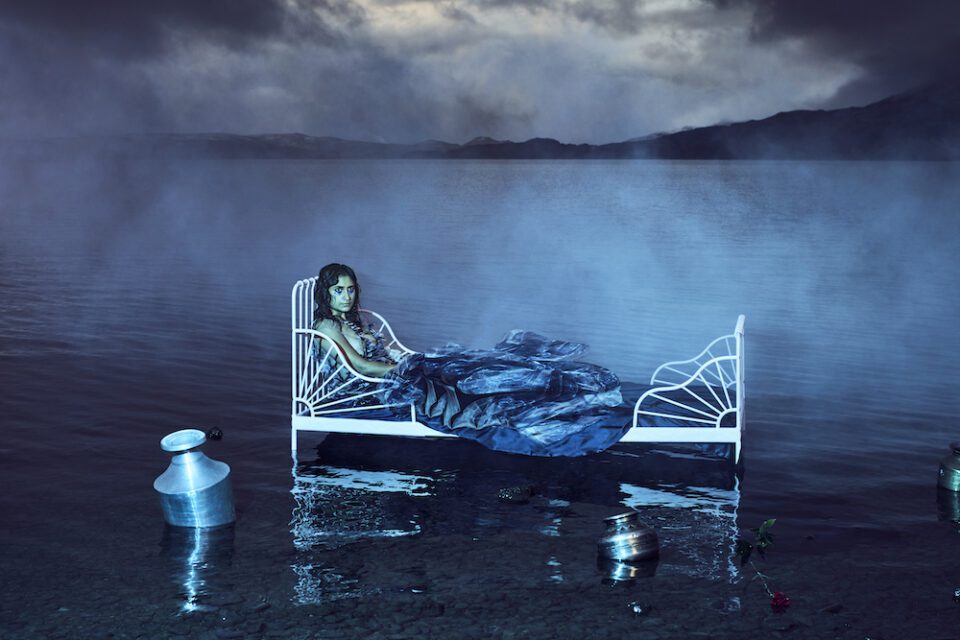 Combining photography, video, sound and installation, Fireflies foregrounds Basu's relationship with her mother but the theme is universal – the women in the show could be anyone. That shared experience is where women find their solidarity, irrespective of their relationships, or social context.
Upon entering the gallery, audiences are met with an array of images of Basu and her mother in the nude. Displaying the body in this way is a powerful act of defiance. The message? We must acknowledge the violent acts that have been perpetrated against women, and face up to the truth of these actions. The individuals in Fireflies move from the confines of rooms to natural surroundings, to a seeming otherworld, as can be gleaned from a video montage. These women are taking up space, and aren't ashamed to do so.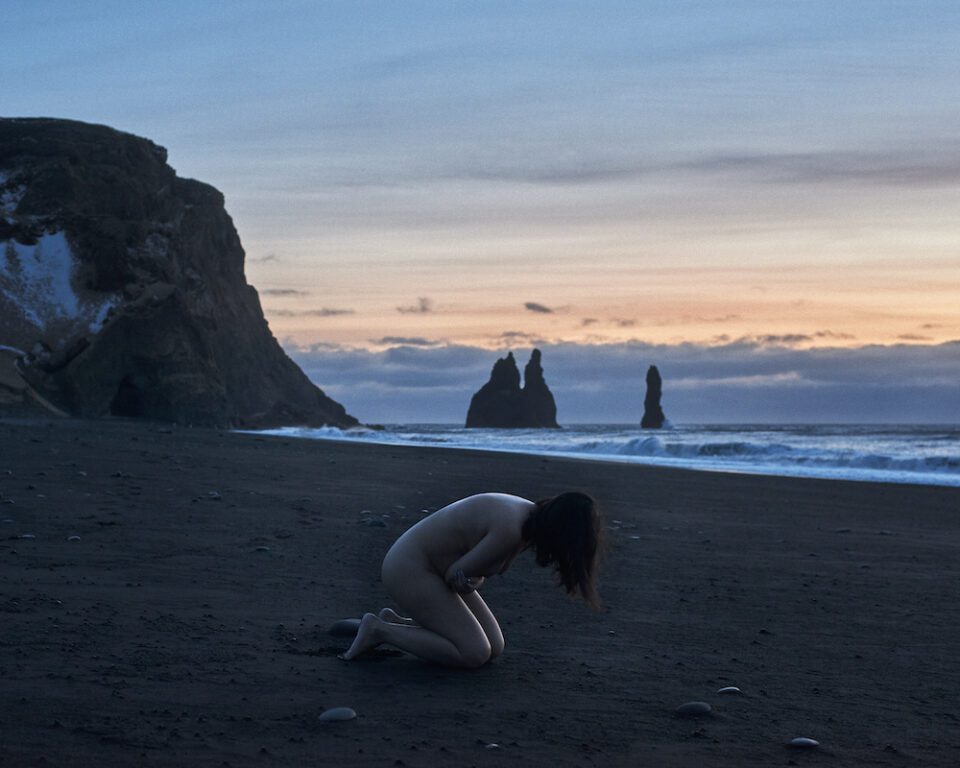 Despite the hard-hitting subject matter, Fireflies is not unsettling, rather, mesmerising. Whilst bruises and blood are subtly weaved into the show, these pockets of brutality are offset by a pervading sense of hope that women will break the cycle of abuse and forge a better world for themselves.
---
Autograph, London 4 March – 4 June
Words: Shyama Laxman
---
Image Credits
1. Poulomi Basu, from Fireflies, 2019 – ongoing.
2. Poulomi Basu, Sisters of the Moon. Costume by Iris Van Herpen. WaterAid/Poulomi Basu.
3. Poulomi Basu, from Fireflies, 2019 – ongoing.