Rippling tennis courts. Bright red rooms. Portals into open skies. Visual artist and designer Akama Paul pushes the boundaries of reality, crafting a world adjacent to our own. Featured here are images from the It's All an Illusion series, in which crisp visuals, bold palettes and surreal storytelling collide.
---
On first glance, the figures appear to be exercising amongst bright grids of burnt orange, teal and purple. However, as waves begin to spring up within the sports fields, we are shown things are not quite as they seem. Deep curves distort the landscape, as if the ground is moving beneath them.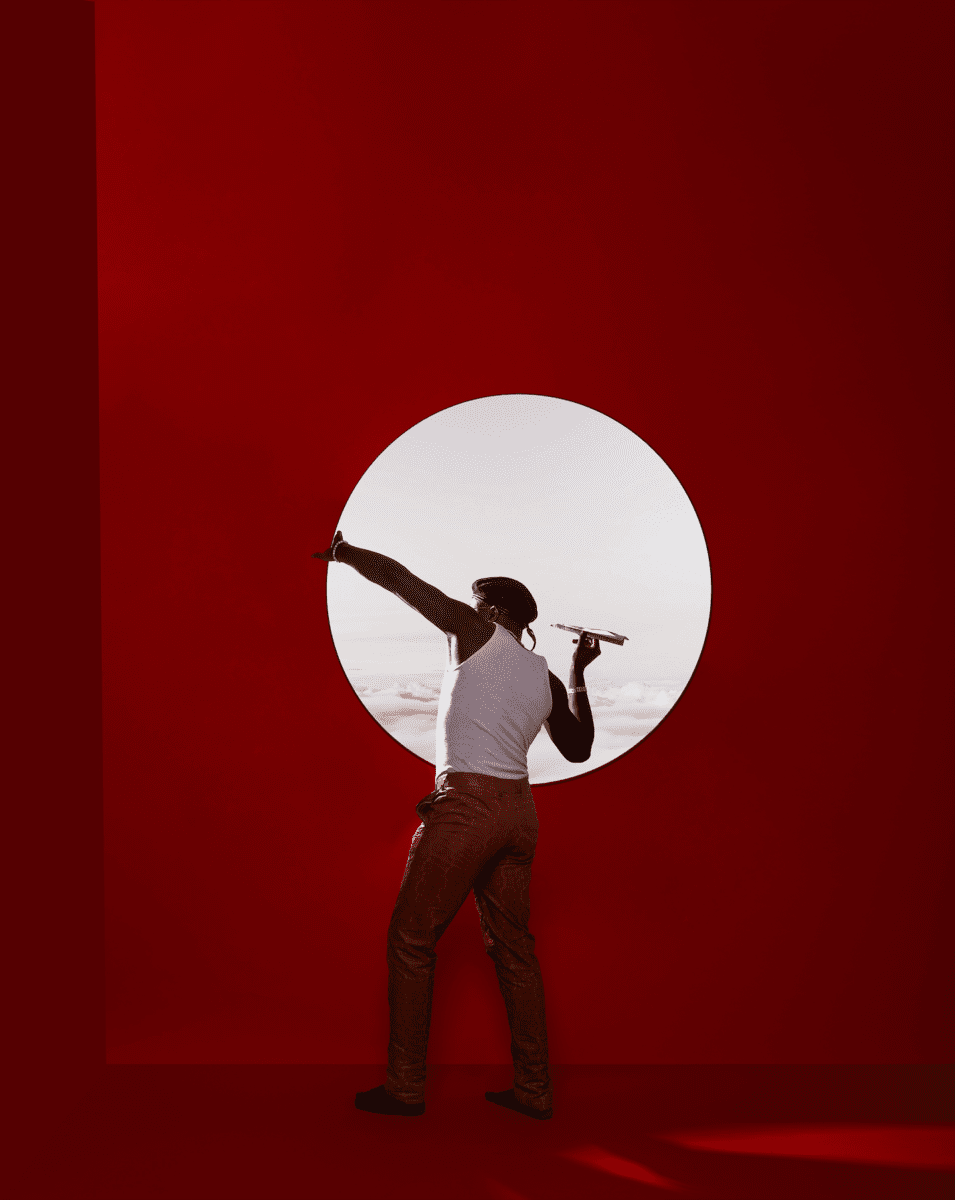 Akama Paul is keen to push the boundaries – encouraging audiences to stop, look and consider their surroundings in new ways. "This series focuses on challenging the viewer's perspective on how we see the world around us," the artist notes. "I want to encourage people to think outside the box."
---
These shots invite viewers to a place where paper planes are thrown above the clouds and the ground is not solid. It's a fluid landscape full of energy, movement and optical illusion. Perhaps most importantly, it questions the corners of our reality, asking us to step back and reconsider what we know.
---
www.akamapaul.com | @akama_____
---
Image Credits:
Photographer/Creative Director: Akama Paul / Assistant Director: Malanda / Model: Taoheed Bayo / Model 2: Timothy Olaleye.