In a desolate canyon in the Utah desert, amidst tufts of dry scrub, four huge cylinders are laid out in a cross. They might look like an ancient site of worship were it not for the fact that they are made of cement. Look closely and you'll see a scattering of holes in the top. These aren't random: they mimic four constellations: Draco, Perseus, Columba and Capricorn. The cylinders are aligned to capture summer and winter solstices.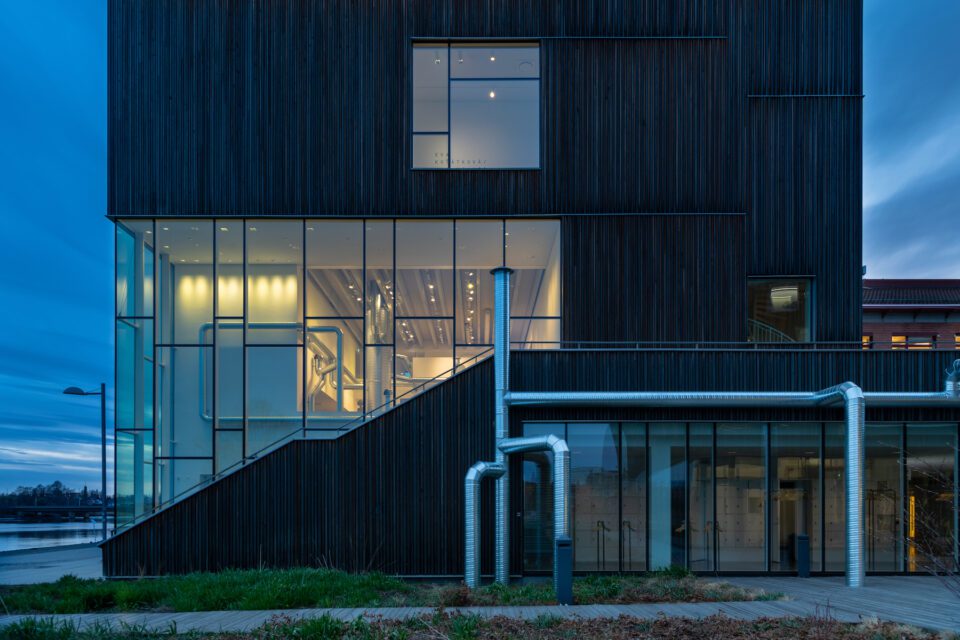 This striking monument captures many of the artistic concerns of their creator, Nancy Holt (1938-2014): space, time and systems that surround our lives, such as the cyclical movements of the planets. Time is being marked out as you stand in the eight-foot diameter of the tube and watch the shadows change; yet the landscape is both timeless and almost untouched by humans since Freemont Man first inhabited this area 60,000 years ago. Holt's pathbreaking work is the subject of Inside Outside, a new book from Monacelli Press.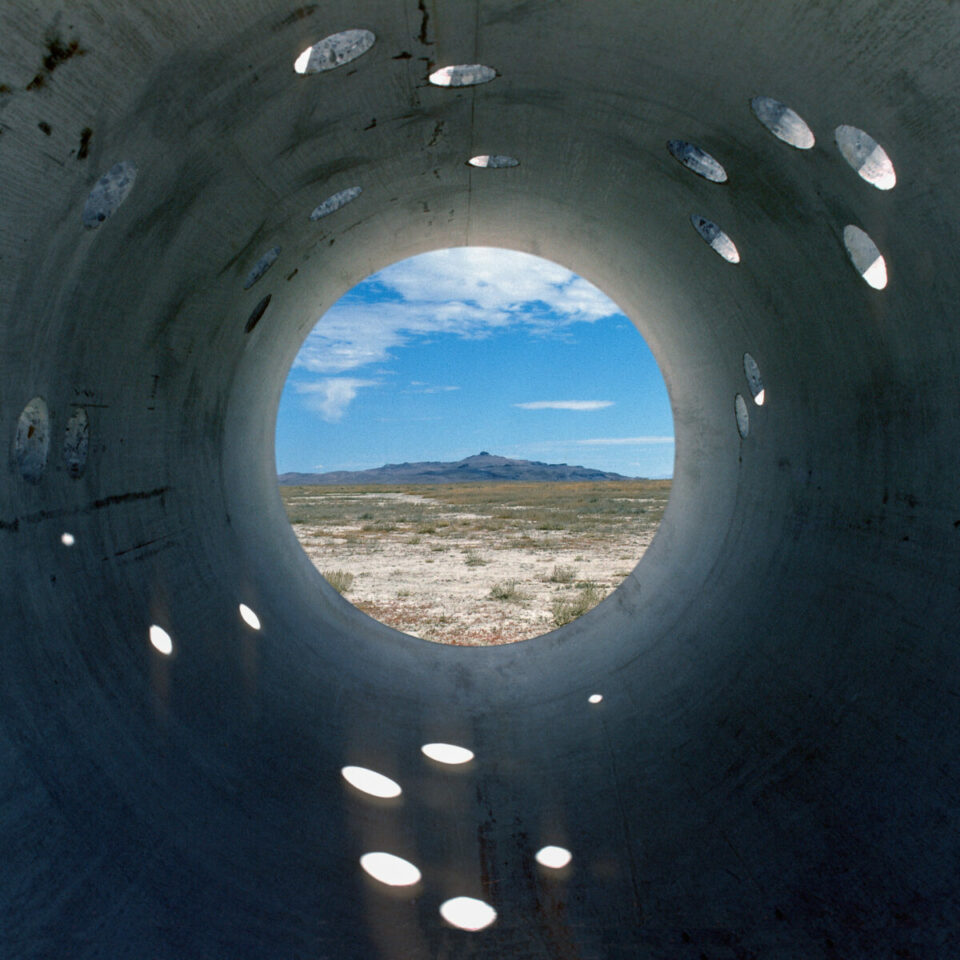 Holt completed Sun Tunnels in 1976, and back then she was frustrated by the reticence of museums to house her phrenological works. The art world has changed: a major exhibition of Holt's work opens this autumn at Bildmuseet, Umeå. It will include the structural creation Ventilation System (1985-1992), in which ventilators pump air, and pipes are usually hidden in plain view. In this latter aspect, although not mentioned here, it's clear that Holt was influenced by the architecture of Renzo Piano and Richard Rogers' Pompidou Centre, where the inside and outside are transposed, visible from the street.
Personal taste will dictate your favourite pieces. Photos of graves, especially that of children, seem a little exploitative, but Holt's constructions are, ultimately, deeply considered. There's something for everyone, including poems, spoken-word video, films and conceptual work.
---
Words: Leyla Sanai
---
Image Credits:
1&3. Nancy Holt, Sun Tunnels (1973-76) Great Basin Desert, Utah Concrete, steel, earth Overall dimensions: 9 ft. 2-1/2 in. x 86 ft. x 53 ft. (2.8 x 26.2 x 16.2 m); length on the diagonal: 86ft. (26.2 m) Photograph: Nancy Holt Collection Dia Art Foundation with support from Holt/Smithson Foundation. PHOTO CREDIT: © Holt/Smithson Foundation and Dia Art Foundation / Licensed by Artists Rights Society, New York.
2. Nancy Holt, Ventilation System (1985-92). Installation view: Bildmuseet, Umeå, Sweden, 2022. Steel ducts, turbine ventilators, shanty caps, fans, air [materials are locally sourced with each presentation]/ Overall dimensions variable [site responsive] Photograph: Mikael Lundgren. PHOTO CREDIT: Image Courtesy Holt/Smithson Foundation and Bildmuseet © Holt/Smithson Foundation / Licensed by Artists Rights Society, New York.