Get a dose of architectural inspiration with these new and upcoming publications. Aesthetica's top titles span Australia, China and more, from the photography of Late Modernism to buildings of the future.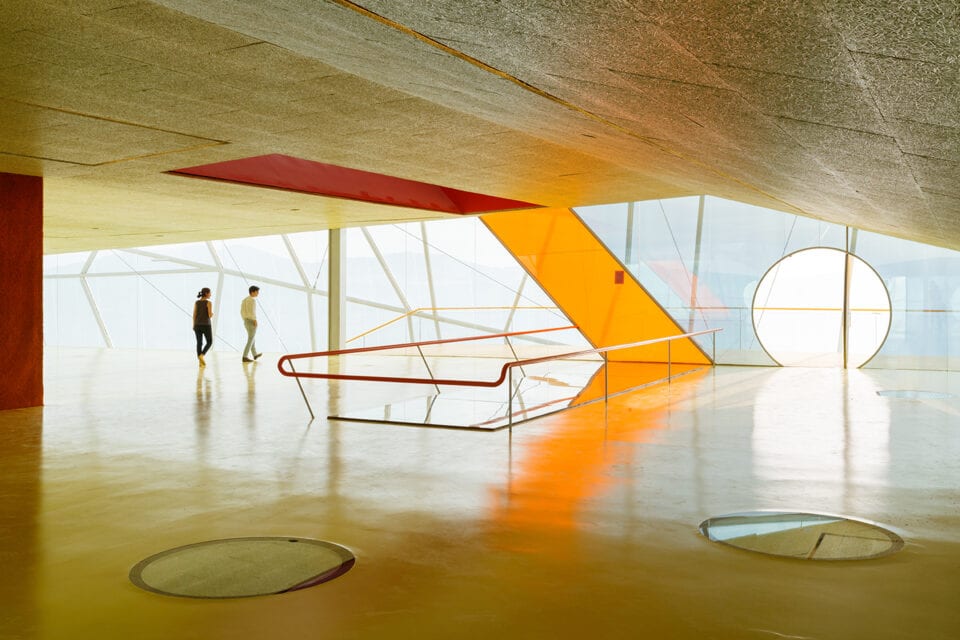 Radical Architecture of the Future, Phaidon
Today's creative architects aren't just designing buildings, they're working across various disciplines to grapple with ecological responsibility. Radical Architecture of the Future maps out a bold route forward. "You could also call it 'radical ways of thinking about architecture'", critic and curator Beatrice Galilee notes. She believes "architecture" incorporates everything from game design to community activism, inhabitants including insects and data. "It's provocative to think that all of these myriad disciplines have architectural agency, but they all represent different ways of working with space."
Read full feature in the December / January 2021 issue of Aesthetica
Beauty and the East, Gestalten
This volume highlights a new generation of architects and interior designers in China. Fusing centuries of local tradition with forward-thinking ideas, these projects are visually and conceptually striking. Examples include the sweeping white curves of MAD Architects OPEN Architecture, as featured above. There's a strong focus on new materials, methods and techniques, and the transformation of China's urban landscape in recent decades. The book has a foreword by Wang Shu, the first Chinese citizen to win the Pritzker Prize: "Judging by today's focus on the sustainability of future construction practices, the Chinese traditional construction system, in which architecture is dominated by natural materials, is actually ahead of its time; it is simultaneously traditional and fit for the future."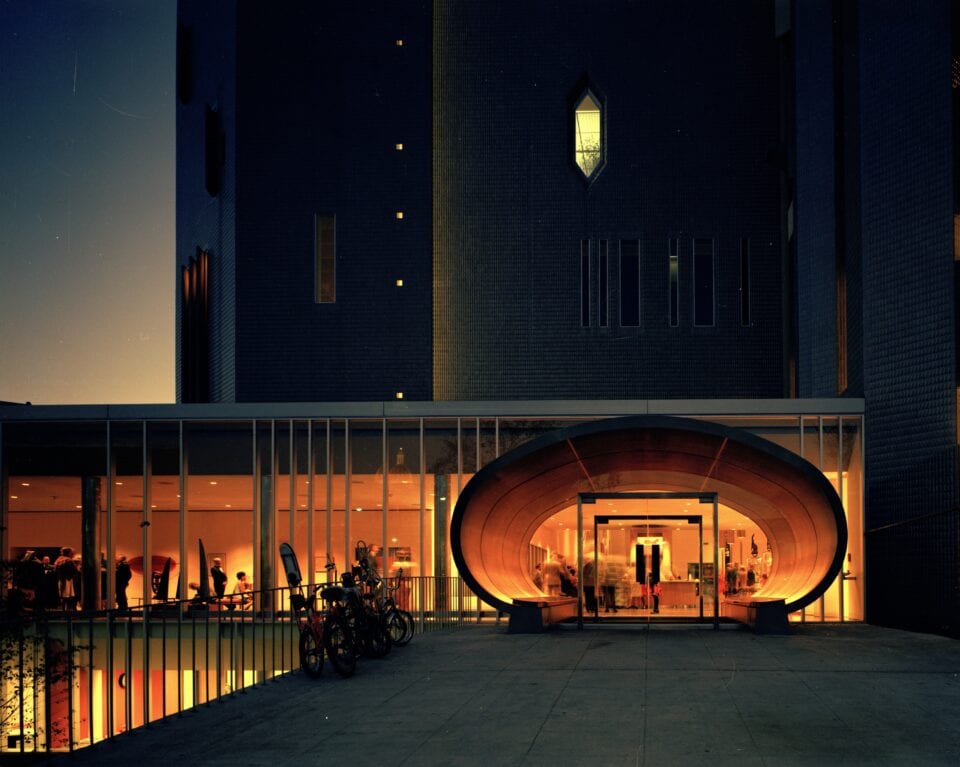 Wayne Thom: Photographing the Late Modern, The Monacelli Press

The period of architectural production termed "Late Modernism" ran from the late 1960s until the 1980s. It is a widely documented movement, defined by bold shapes and sharp angles. Its photographers, however, are lesser known. Photographing the Late Modern is the first monograph dedicated to Wayne Thom, a Shanghai-born image-maker who captured the 20th century's most dynamic concrete forms and sleek mirror-glass buildings. The resulting images helped establish the "look" of Late Modernism in the popular imagination. Readers will discover over 200 shots, recording trailblazing structures by I. M. Pei and Gio Ponti. Glowing colour prints are set against high contrast monochrome compositions, offering a visual spectacle. In this title, author Emily Bills highlights the relationship between architecture and photography.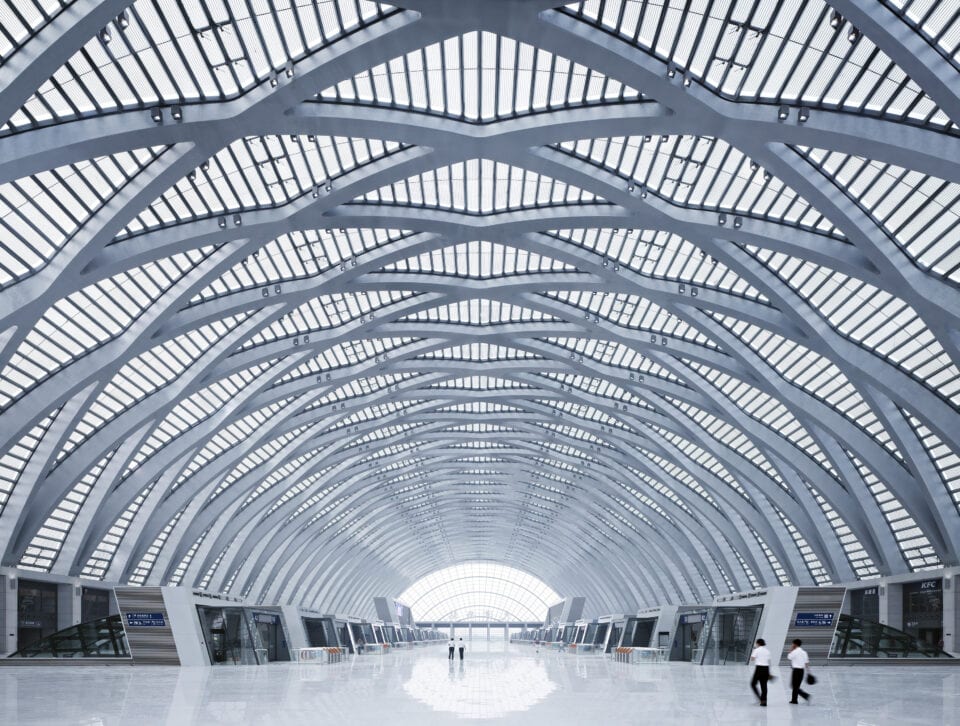 gmp × Architekten von Gerkan, Marg und Partner, Hatje Cantz
Hatje Cantz is publishing its twelfth volume chronicling the work of gmp · Von Gerkan, Marg and Partner. The firm has completed more than 460 large and small projects to date, from sports facilities to transport and cultural buildings. This title shines a light on the years 2007-2011, featuring three stadiums in Cape Town, Port Elizabeth and Durban, South Africa; the Olympic Stadium in Kiev; Hamburg Airport; the Chinese National Museum and more. Featured above is Tianjin West Railway Station, with its large arched roof and light-flooded hall. Sustainable in terms of technology and construction, gmp describes it as a "contemporary interpretation of a transport cathedral."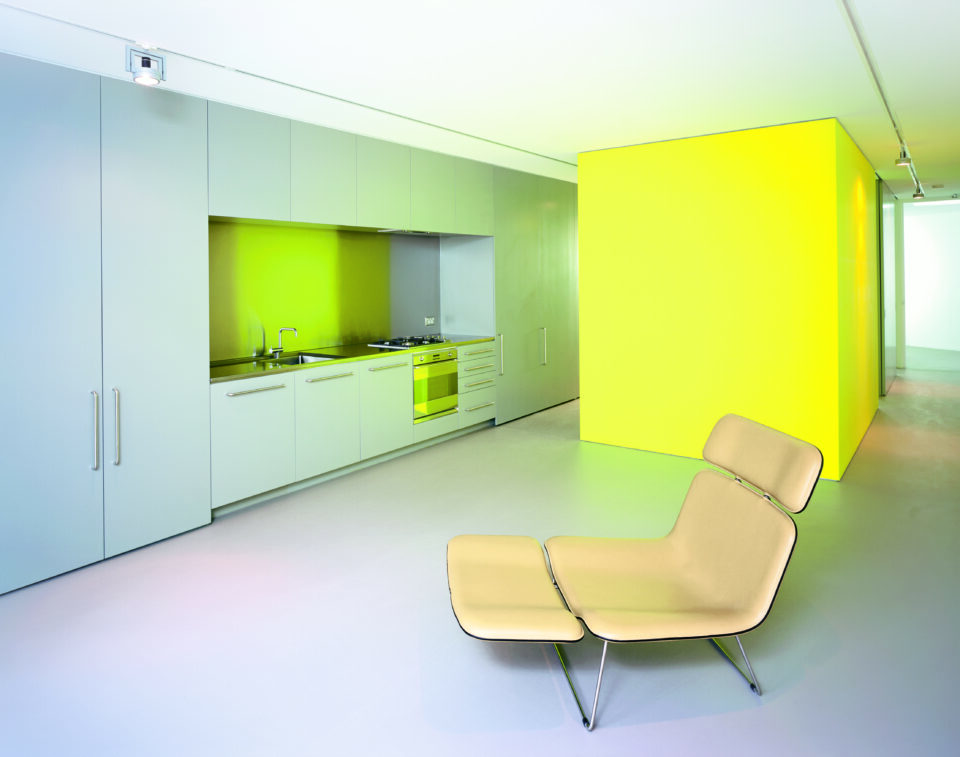 MMXX, Two Decades of Architecture in Australia, Thames & Hudson

Ambitious urban projects. Beautifully crafted homes. Sheds nestled in the countryside. Cameron Bruhn's MMXX surveys Australian architecture from the past 20 years, taking readers on a countrywide journey that encompasses Brisbane, Hobart, Melbourne and beyond. Shaped by a period of "urbanisation, uncertainty and internationalisation", these buildings have key roles to play in the cultural fabric of the nation: from memorials to museums. Thames & Hudson's richly illustrated title features work by over 100 practices – accompanied by insightful essays by leading thinkers.
---
Images:
1. Photo by Wayne Thom. Kajima Interional Incorporated, Mitsubishi Motors North American Headquarters.
2. Iwan Baan – Selgas Cano, Plasencia Auditorium and Congress Center, Plasencia, Spain
3. p. 236: OPEN Architecture, Photo Wu Qingshan, Beauty and the East, gestalten 2021.
4. Photo by Wayne Thom. Gio Ponti & James Sudler Associates, Denver Art Museum.
5. Westbahnhof Tianjin © Christian Gahl
6. Photography Ross Honeysett. Architect Engelen Moore