"I grew up looking at fashion magazines and thinking, "There's no one that looks like me, my family or my friends." I asked myself, "Why is that? Why can't I take pictures like that?" I wanted to redress the balance through my work and to reframe misconceptions, as well as creating a space to elevate women of colour." These are the words of Nadine Ijewere in an interview with Aesthetica in 2022. The London-born photographer made history when she became the first Black woman of colour to shoot a Vogue cover in the magazine's 125 year history. The artist redefines narratives of beauty, creating portraits that focus on identity and representation. She explains, "Fashion photography didn't reflect my reality when I was younger. I wasn't shown women of colour in the industry, as models or photographers. The practice is still male-dominated, and I hope to encourage more women of colour to pick up a camera. I want them to feel that they can be photographers, make-up artists like Ammy Drammeh or hair stylists like Cyndia Harvey and the late LaTisha Chong. There is space for them in this industry." Now, for the first time, Ijewere presents Anthesis, a solo UK exhibition at Huxley-Parlour, London. It comprises 13 large-scale photographs, drawn from four years of work between 2019 and 2023. Balancing intimacy, sensuality and Black excellence, the works recognise beauty as an expansive, evolving and multifaceted concept.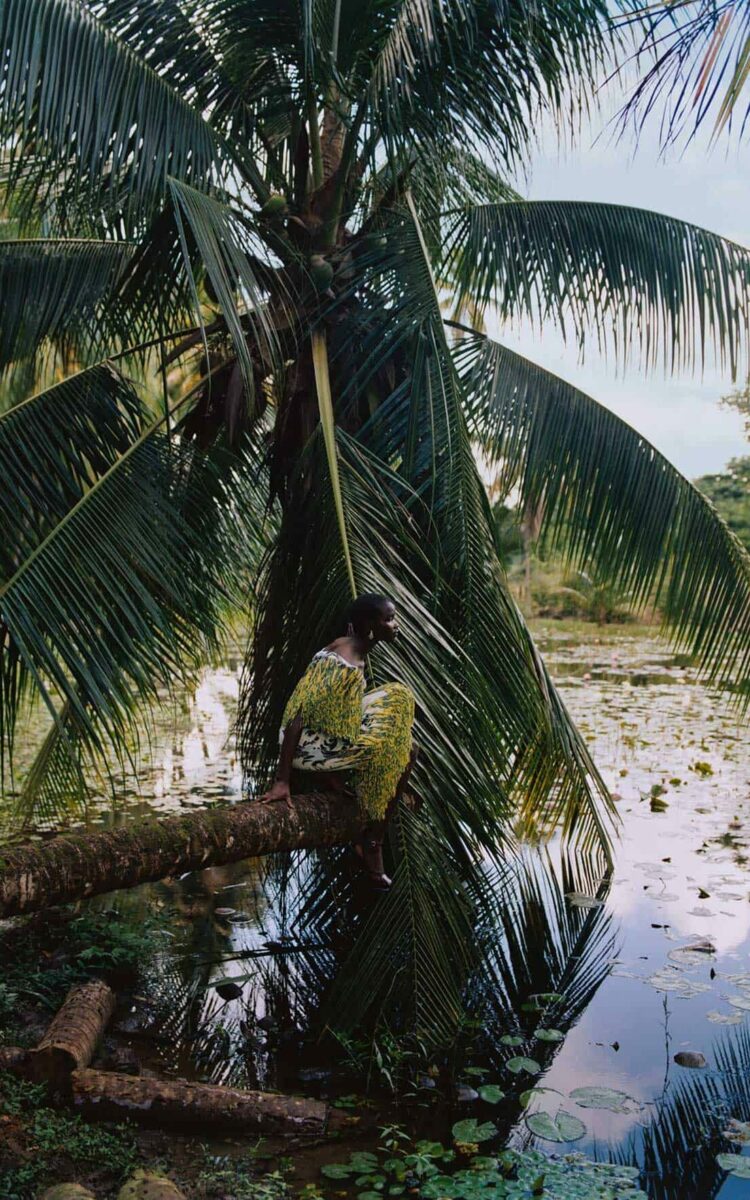 Images inhabit the intersections of traditional fashion imagery, street photography and studio portraiture – all the while poetically interweaving Ijewere's own biography and practice. It's an exhibition that pays attention to the tactile and natural world, reinforced by pictures that look more closely at print, landscape and texture. In Fisherman's Cove, Jamaica (2020), a woman in a white lace dress lays on her stomach in a clear shallow pool. In Sengalese Fishermen (2023), a figure in black and white checkered trousers and a multicoloured shirt stands in a wooden boat on the shore. These are bodies that are submerged, swimming or on the precipice of water – Akon in Portland (2022) depicts a woman on a fallen palm trunk, balancing above a pond, whilst In the Lagoon, Portland, shows a woman in a red dress, floating just above the surface. The artist captures the reflections and refractions of light, as different bodies of water capture distorted and almost mirror-like compositions. The effect is something totally fluid.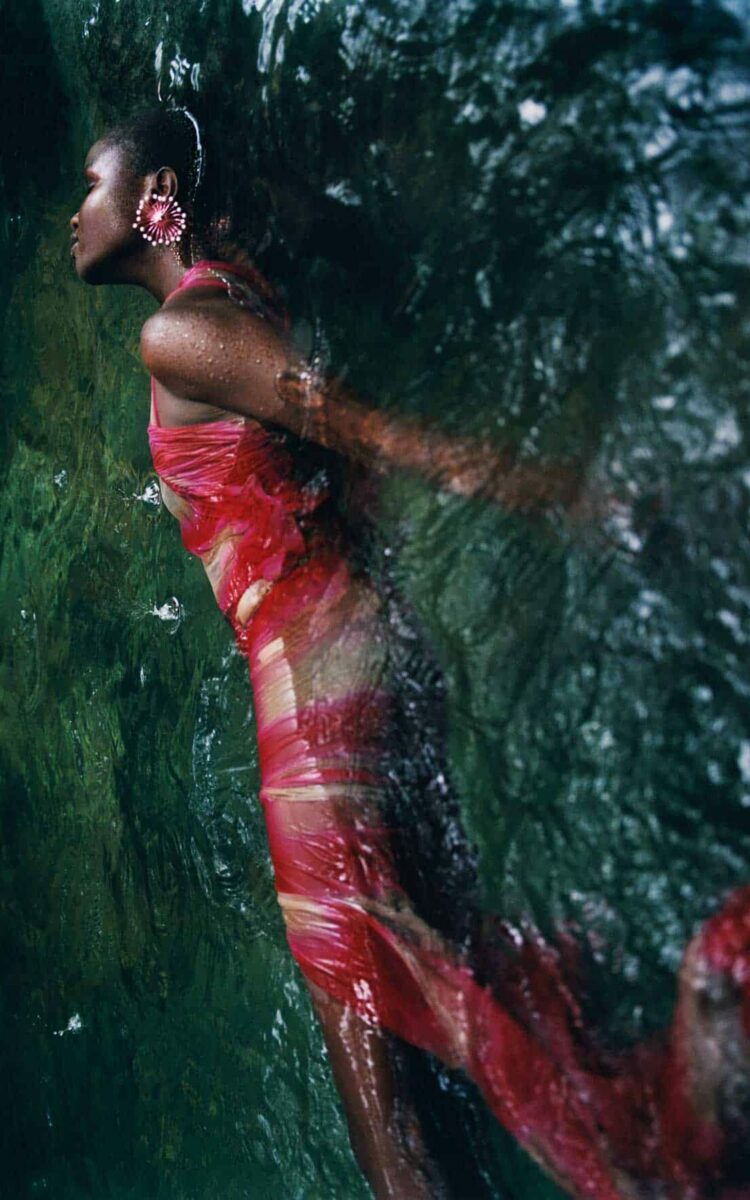 "Anthesis," in particular, corresponds to the action or period of a flower opening. This sense of new life, of emerging forms and femininity, is brought to the fore by Ijewere. Photography becomes painterly, as images fixate on folds of silk, granulated particles of sand and rippled pools. Women capture women, offering a new perspective that sees value in connection and tenderness. These are bodies in motion, ones that engage in a practice of joy, community and celebration. "People don't realise there is space to tell your story, not just through photography but with art and creative direction, too. I hope that work from myself and other people like me makes these possibilities more evident to the next generation. When I think of young girls seeing themselves in my images – their joy and passion – I am reminded of what my work is about, and it inspires me to keep creating in the future." This show captures this spirit, as it reshapes the conversation around representation, choosing to championing diversity and strength above all else.
---
Nadine Ijewere: Anthesis | Until 25 November
---
Image Credits:
1. Nadine Ijewere, Fisherman's Cove, Jamaica, 2020. Image courtesy of Huxley-Parlour.
2. Nadine Ijewere, Akon in Portland, 2022. Image courtesy of Huxley-Parlour.
3. Nadine Ijewere, Stillness and Palms, Dominican Republic, 2019, Image courtesy of Huxley-Parlour.
4. Nadine Ijewere, In the Lagoon, Portland, 2022, Image courtesy of Huxley-Parlour.
5. Nadine Ijewere, Sisterhood in Sand, 2019, Image courtesy of Huxley-Parlour.
---