Filmmaker Rhea Storr, who won the 2020 Aesthetica Art Prize, uses the concept of carnival to evoke the contrasts and conflicts bound up within one version of modern British-Caribbean identity.
"It is really quite impossible to be affirmative about anything which one refuses to question." This quote, from James Baldwin's Notes of a Native Son, serves as a kind of epigram to Rhea Storr's 2017 film Junkanoo Talk. Suitably enough, it epitomises the mixture of affection and scrutiny with which Storr's work explores black and mixed-race British-Caribbean identity, in particular through the tradition of Junkanoo, a type of costumed street carnival with Bahamian roots.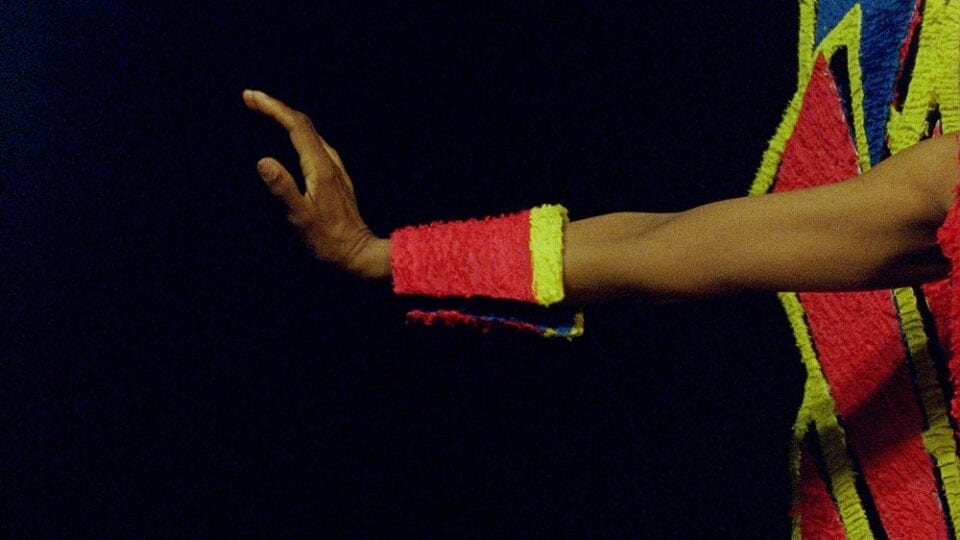 "The narratives that I write often want to address some sort of tension," Storr comments, in an interview accompanying the 2019 Somerset House group exhibition Get Up, Stand Up Now, on British-Caribbean culture, in which her work featured. "I make art in general because there's a problem that I want to understand or an issue that I want to know more about. A lot of my work is about being in between cultures." Part of her response to the idea of "in-betweenness" involves splicing 16mm (analogue) and digital film footage to create subtle sonic and visual contrasts within her narratives, a kind of formal underlay to the cultural contrasts the work relays.
Another dichotomy broached in Storr's work is between interior self and exterior body or presentation. Junkanoo Talk combines close-up footage of fabric and audio of heavy breathing with visual snippets of an elaborately costumed dancer and bursts of energetic music and chatter. An identity is presented but never fully, and we get a strong sense of a concealed or hidden self that may not match it. Storr's work is also animated by urban-rural contrasts. The imagery and sounds of Junkanoo connote busy street life, but in her 2019 film A Protest, A Celebration, A Mixed Message, about the Leeds West Indian Carnival, parade footage is interspersed with shots of rural fields and sleepy streets, the soundtrack a pressing pastoral silence. Another displacement is evoked, then, to complement the larger Bahamian-British distinction.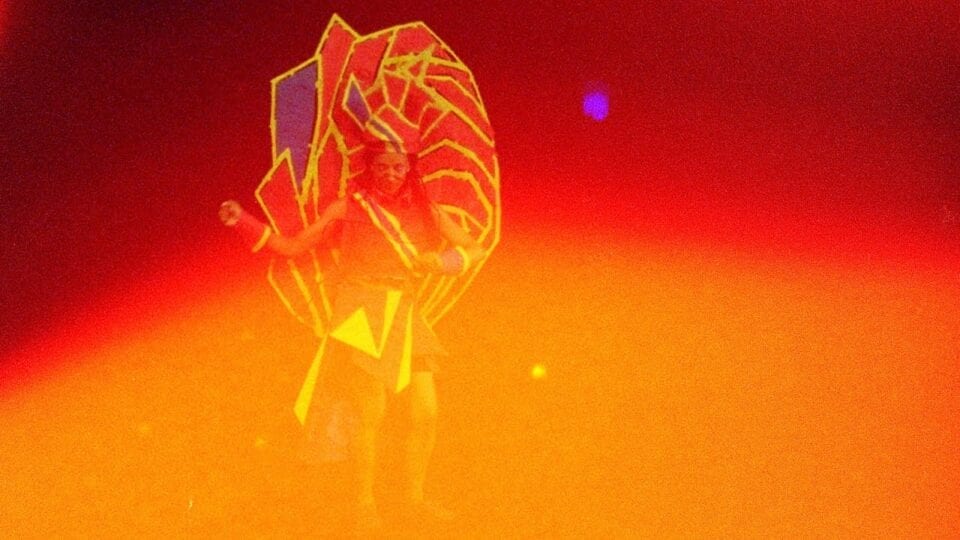 A Protest… won the Aesthetica Art Prize in March 2020. The award celebrates pieces that challenge viewers and inspire conversation. Winning pieces have reflected upon both social and political structures, pushing the boundaries of form and technique. The Prize, which offers £5,000 prize money alongside publication and exhibition, is open to multiple genres including photography, sculpture, installation, digital media, video, painting and more.
Storr's filmography also includes Bragging Rights (2019) and Here Is the Imagination of the Black Radical (2020), which makes up a trilogy with Junkanoo Talk and A Protest…. Storr's practice extends to writing as well: a kind of aphoristic prose poetry merging into critical essay or manifesto, much of which is folded into the collage-style soundtracks to the artist's films. "Do you think I'm black enough?/ Do you think I'm white enough?/ Viewer a message to you./ Black bodies exist in rural spaces too," the narrator intones at the start of A Protest…., before adding: "there is no right way to be black, no fact of blackness." Blackness is one of the truths that Storr's work affirms through questioning, in the spirit of Baldwin.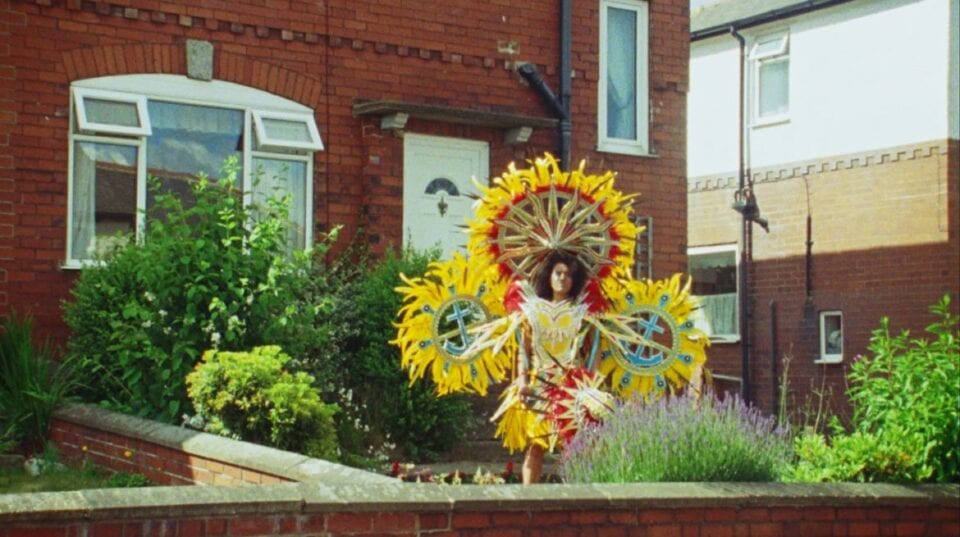 Storr's films have been featured in many film festivals and exhibitions, the most recent of which include Art Film International at the Whitechapel Gallery (2020) and I Should Be Doing Something Else Right Now at Somerset House (2020). Awards include Best UK Short at the Louis Le Prince Experimental Film Prize (2018) and a nomination for Best UK Short at the Open City Documentary Festival.
---
The Aesthetica Art Prize is open for entries. Submit your work here.
Words: Greg Thomas
---
Lead image & 4: A Protest, A Celebration, A Mixed Message. Courtesy Rhea Storr.
Images 2&3: Junkanoo Talk, 2017. Digital and Super 16mm converted to HD, 12:00. Courtesy Rhea Storr.