"Often, mirrors are used to emphasise minute details but rarely used to look at the big picture," says photographer Loreal Prystaj. "What if nature looked at itself? What would it see?" To create these images, Prystaj places herself in wild places – physically holding up mirrors to the environment.
---
In doing so, she camouflages parts of the body. Heads and torsos are replaced with tree trunks, grasses and cloud-filled skies. Limbs emerge from fields of yellow flowers, extending into the distance. In each frame, human forms become one with the landscape, creating the illusion of invisibility.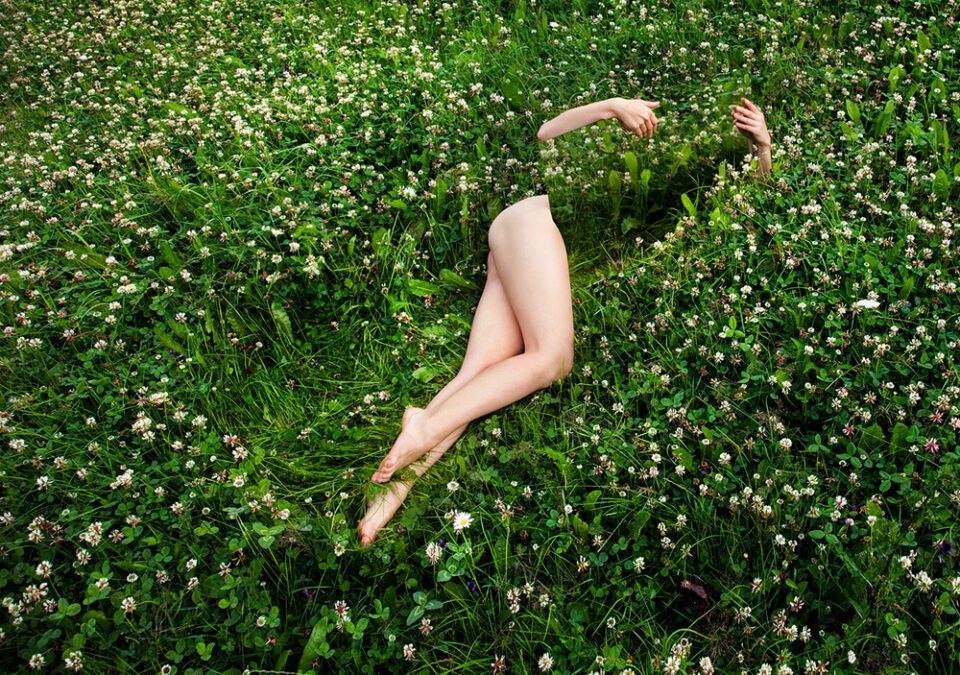 This message is of heightened importance in today's world, as we emerge from the pandemic and face the climate emergency. "Nature is relevant to each individual's well-being," Prystaj says. "More than it being part of us, we are part of it." It's easy to forget, with technology and urban living dominating our daily lives.
---
An interest in the subconscious runs throughout Prystaj's oeuvre, which spans image-making, installation and sculpture. Her works disrupt familiar environments in uncanny ways, transforming domestic spaces and scenic landscapes through tricks of the eye, reflections or abundant patterns.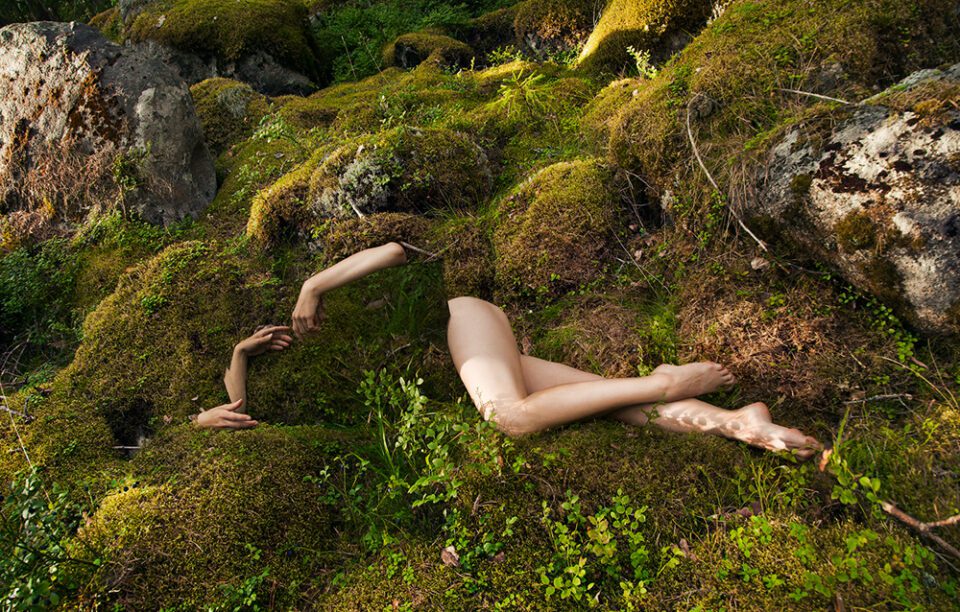 The results walk the line between photography, collage and performance. Audiences might be reminded of Dora Maar's (1907-1997) surreal photomontages, or the 'Earth Body' works of Ana Mendieta (1948-1985). Like these 20th century trailblazers, Prystaj disrupts conversations around femininity, self portraiture and still life. In a fast-paced digital world, these images encourage audiences to look again.
---
Words: Eleanor Sutherland
---
All images courtesy Loreal Prystaj. From the Reflecting on Nature series, Hämeenkyrö, Finland– 2016.