Photographer Tomoko Yoneda (b. 1965) has spent the last few decades travelling to locations across the world which are saturated with historic and cultural memory – from earthquake sites to abandoned government buildings. A retrospective of her work, now running at the Fundación MAPFRE in Madrid, poses the question of whether these vacant or isolated spaces bear a residue of the events they witnessed.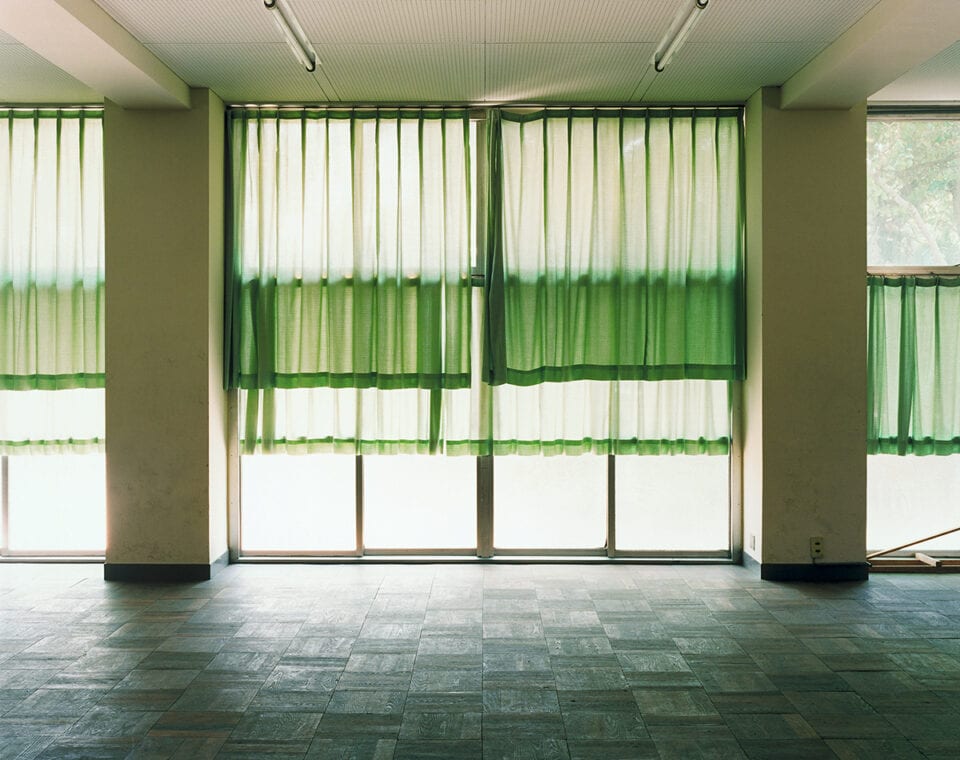 Born in Akashi, Japan, Yoneda began training as a journalist in the United States before abandoning her studies to pursue photography, gaining a degree from the University of Illinois in 1989. It was there that she first encountered the modernist photographic tradition that continues to influence her, most significantly the New Bauhaus school of photography spearheaded by László Moholy-Nagy from the 1930s onwards. This influence is evident in Yoneda's work, appearing in her recurrent focus on minimal architectural spaces. Her images often invite us to draw a contrast between cultural and aesthetic ideals and the messiness of the human stories that have unfolded in and around these spaces.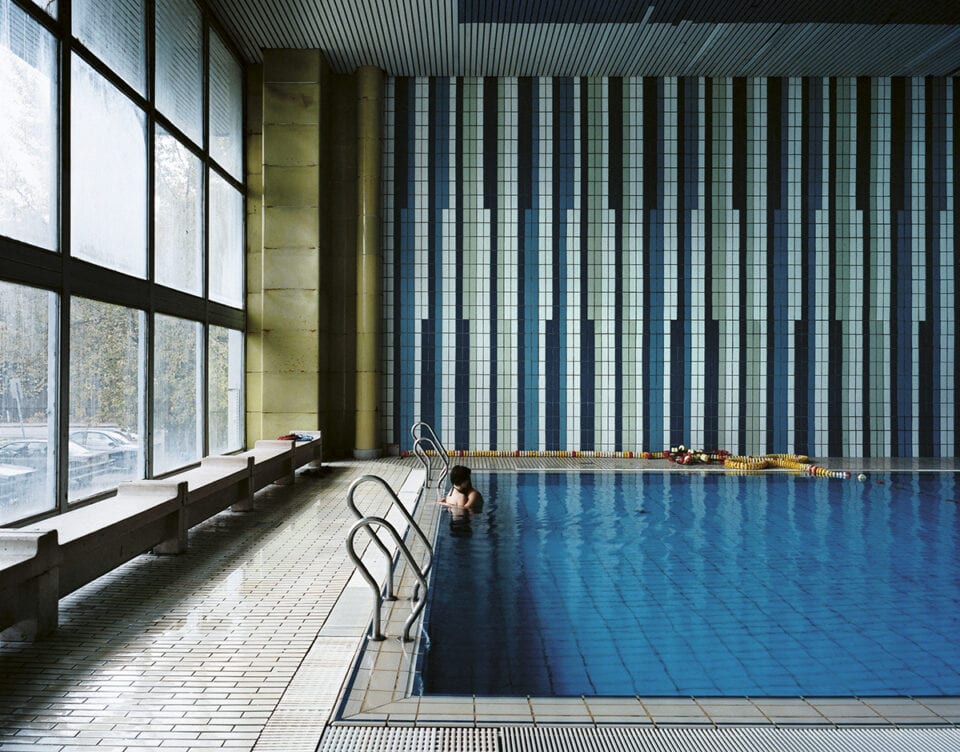 After The Thaw is case in point. It's a series of images of urban spaces in Estonia and Hungary, two countries shrouded by the iron curtain for much of the 20th century. Yoneda shows us the overlay of Soviet-era – a time often linked with the curbing of freedoms – and other design epochs, whilst also revealing the ongoing human use of constructions from this period. This sense of the present overlaid on the past comes across in the interplay of geometric architectural lines with the organic tangle of human limbs or foliage. Striking examples include the featured image of lovers in a swimming pool from Dunaújváros, Hungary.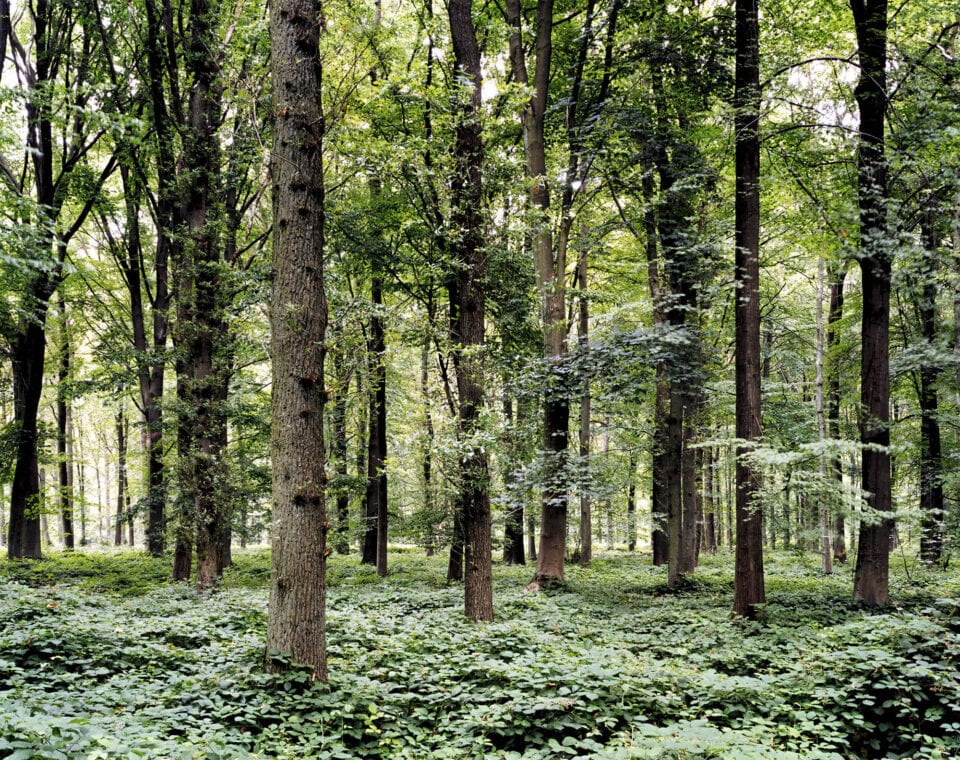 More charged still are those spaces with stories of tragedy or repression. Examples include a school hall in Kobe, which was used as a temporary mortuary after the Hanshin-Awaji earthquake of 1995 (see Yoneda's A Decade After series from 2004), and the modernist-style military hospital in Seoul which became the headquarters of the notorious Korean Central Intelligence Agency before its conversion into an art gallery (captured for the Kimusa series in 2009). There is an intuitive sense in which these buildings seem to house the ghosts of their former inhabitants: like the abandoned flats in Yoneda's London-based Topographical Analogies series from 1996-1998, where the heat stains on wallpaper made by central heating systems are like the shadows of evacuated residents.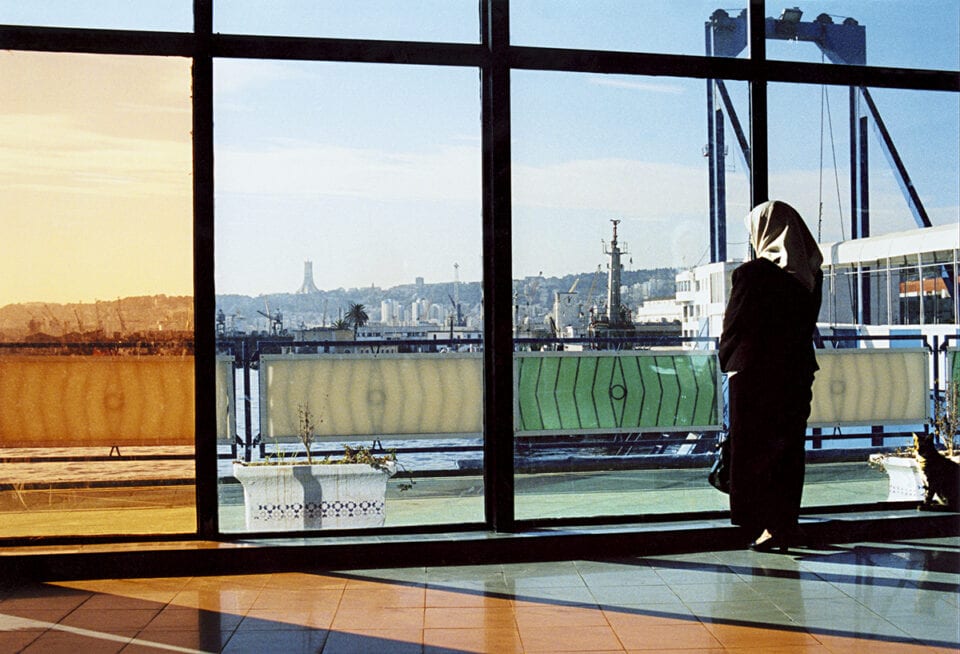 But what about when the setting is a 'natural' one, less fixed by architectural or aesthetic association in a certain social or historical moment? In these cases, the message of Yoneda's work is sometimes consolidated by the information surrounding a set of images, which is offered as an aspect of Fundacion MAPFRE's presentation. Take her documentary photographs set on the site of the Normandy landings, or in a meadow of wild horses near a village evacuated after the Fukushima nuclear disaster, or (commissioned for this show) the rugged mountainside sites of battles from the Spanish Civil War. Although Yoneda's primary medium is photography, in these cases her journalistic roots show through.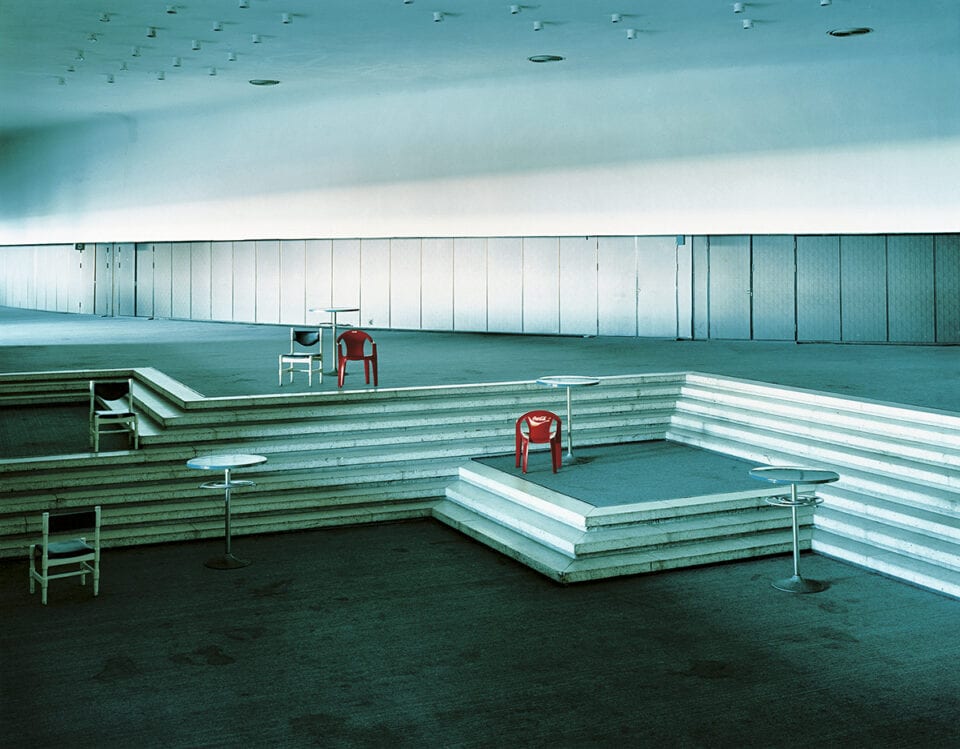 Elsewhere, viewers are invited to consider a site, object or situation through another's eyes: as in the Dialogue with Albert Camus series (2017), which takes us on a journey from Algeria to France through the locations where the author lived and worked. In another Camus-oriented project, Correspondence-Letter to a Friend (2017), the use of antiquated photography equipment carries a charge of ghostly possession, as if Yoneda were inhabiting the author's eyes and mind. The same goes for the shadowy greyscale snaps of The Parallel Lives of Others (2008), which transport us back to the haunts of a Soviet spy network active in Japan during the 1930s and 1940s. In an interesting diversion of focus, the subject of these series is, in a sense, not the things we can see, but the people we imagine seeing them.
This, in turn, gets us to one of the central tensions of Yoneda's practice, which is that her photographs are almost always about human society and history, but most of them have no people in them. The settings she chooses are like vacated stages, empty spaces positively teeming with life, or haunted by death.
---
Tomoko Yoneda is at Fundación MAPFRE Sala Recoletos in Madrid until 9 May. Find out more here.
Words: Greg Thomas
---
All images: ©︎ Tomoko Yoneda, courtesy of the artist and ShugoArts.