"I'm from a small town in Northern Finland surrounded by a vast, sparsely populated wilderness. Most pass through the town on their way someplace else without ever knowing it was a hotspot for UFO sightings in the 1960s." Now based in London, award-winning photographer Maria Lax is known for her signature use of colour. Drawing on a background in cinematography, she seamlessly blends reality and fantasy – playing with strong lighting and experimental camera techniques. Her latest series is about unexplained events.
---
The featured images are from Some Kind of Heavenly Fire, the artist's debut monograph. Inspired by her grandfather, Lax combines original photography with family archive and newspaper cuttings. In doing so, she aims to pass on the "bewildering stories" relayed to her throughout her youth. The book weaves together an ambiguous narrative about "a small town with a big secret": a series of UFO sightings.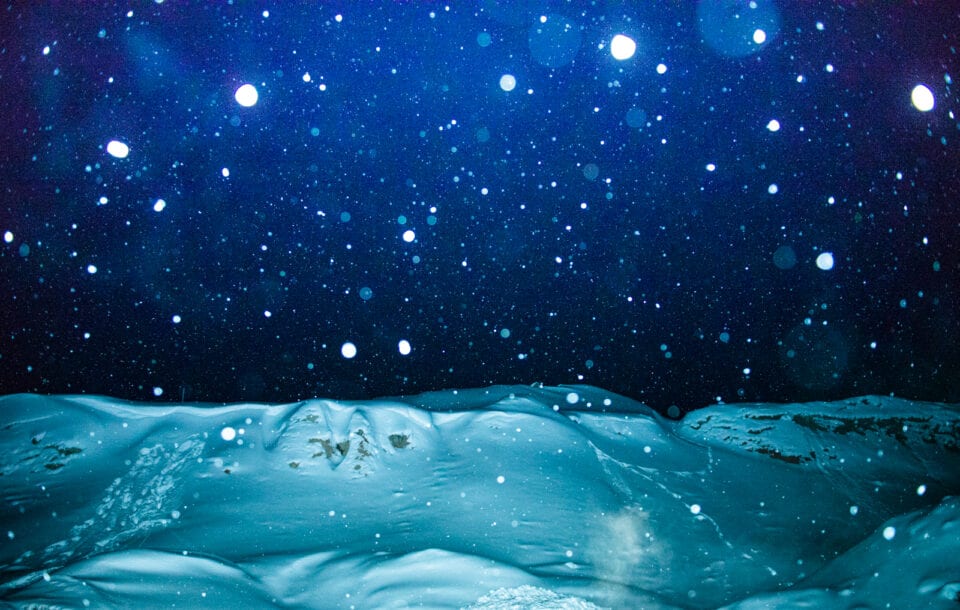 Shafts of red and blue pierce the night sky. Shadows cling against walls. Trees glow yellow in the darkness. Lax's images are full of intrigue, pulling viewers in to a world of myth, rumour and speculation. Where are these lights coming from? What lies beyond the horizon? The neon colours are otherwordly.
---
Lax's book taps into social and political histories; the region was abandoned in favour of urban landscapes. "The UFO sightings coincided with a time of great struggle for Northern Finland," she explains. "People flooded from the countryside to the cities in search of jobs leaving abandoned houses scattered across this beautiful but harsh landscape." The images illuminate this desolate wilderness – as if haunted by the past.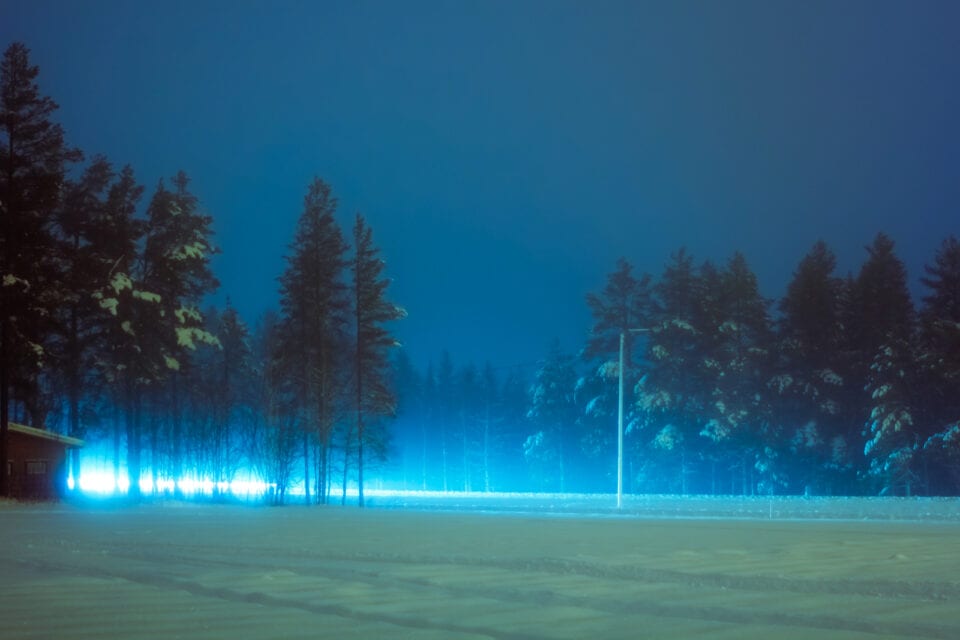 Some Kind of Heavenly Fire observes an interesting link between accounts of strange phenomena and periods of change. "It's no wonder that the UFO sightings embodied a fear of the future, the unknown and the inexorable shift in lifestyles and livelihoods going on around them," Lax continues. "Some reacted to the mysterious lights with fear, some took them as a sign they were not alone."
---
Some Kind of Heavenly Fire is published by Setanta Books. Find out more here.
---
All images from Some Kind of Heavenly Fire, courtesy Maria Lax.
---