What self do you present to the world? How much does that overlap with how you feel inside? These are some of the ideas explored by Joanne Coates and Heather Agyepong, joint winners of the latest Jerwood/Photoworks Award (JPA), whose commissions are at Jerwood Space, London, until 10 December. Coates collaborated with 12 women who describe themselves as "low income" to explore class and gender within a rural context in The Lie of the Land, whilst Agyepong's psychoanalysis-inspired ego death uses performance to dissolve the socially palatable front we construct.
Now in its fourth edition, JPA offers two early-career artists working with photography a £15,000 grant and support to produce a new body of work over a year. Coates and Agyepong were selected from a UK-wide open call, with judges including artists Joy Gregory (b. 1959) and Sunil Gupta (b. 1953). Agyepong took the 12 months as an opportunity to experiment with new methods through deep engagement with Swiss psychiatrist and psychoanalyst Carl Jung's theories. "He believes that the ego is an inauthentic version of the self we unconsciously create to be loved and accepted," the artist explains. "The shadow is the authentic self, buried within you."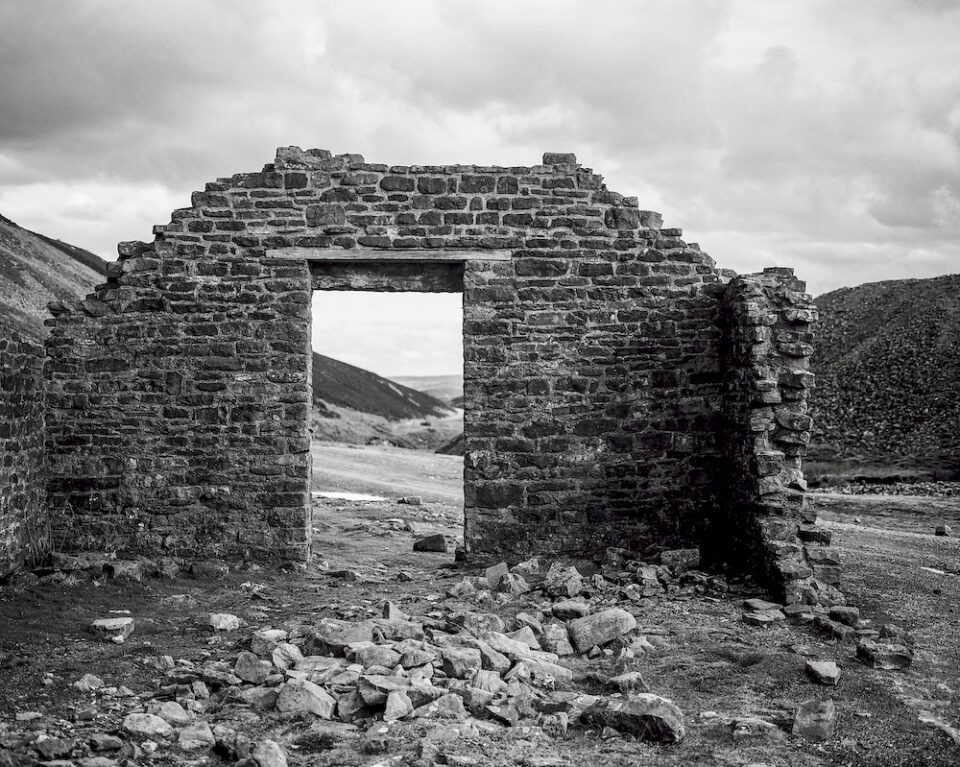 Ego death represents "the shadow" as seven characters inspired by popular culture, film or children's stories, such as Donnie Darko or The Grinch. These reflect "distorted versions" of the self that are normally repressed. "It's my most personal project yet," says Agyepong. The multidisciplinary artist, who is also an actor, experimented with free writing, drawing and movement. Prints and textiles in an elegant royal blue – created using a digital tint – are arranged in diptychs and triptychs across the space, with the cool tones reflected from the gallery walls to envelop viewers.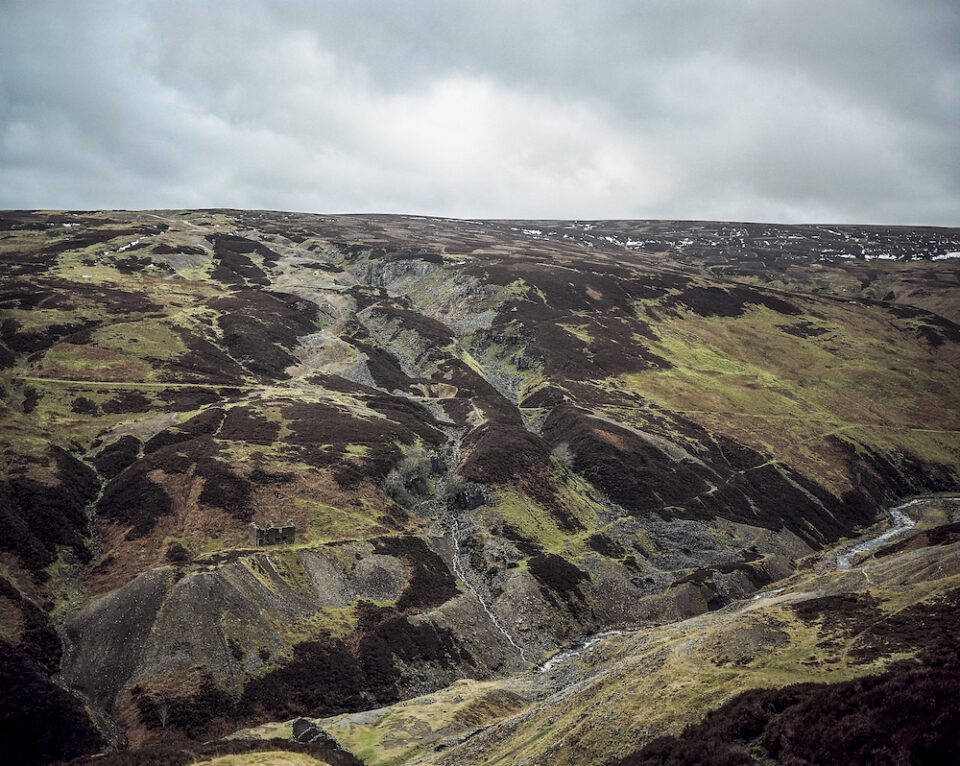 Coates, meanwhile, draws on lived experience as a working-class woman raised and rooted in the rural North East of England. "There's a stigma around saying you're working class," she states. "But it feels like it's being talked about again. In the noughties, there was a real denial of class." Landscapes baring traces of industrial history contrast with still lifes and portraits of women beside anonymous excerpts from their notebooks. The Lie of the Land echoes the undulations of the land, with one installation even incorporating soil the artist brought from Yorkshire to London.
Artists are expected to start fully formed; to know what it is they want to say. This award provides a breathing space to develop their practice and see where it takes them. Coates says, "Photography is good at asking questions, less good at answering them." Whilst the methods and content of their JPA-commissioned projects diverge, both Coates and Agyepong use image-making as a mode of inquiry, peeling back the layers of identity and opening up a space for visitors to fill with their own responses.
---
jerwoodarts.org | Until 10 December 2022
Words: Rachel Segal Hamilton
---
Image Credits:
1. © Joanne Coates, The Hush, from the series The Lie of the Land, 2021, originally commissioned through the Jerwood/Photoworks Awards 4.
2. © Joanne Coates, Passage to the past, from the series The Lie of the Land, 2021, originally commissioned through the Jerwood/Photoworks Awards 4.
3. © Joanne Coates, Grouse Moor, Heather Burning, from the series The Lie of the Land, 2022, originally commissioned through the Jerwood/Photoworks Awards 4.