In recent years, the art world has seen an increased curatorial focus on creatives engaging with the climate emergency. In London, Dear Earth: Art and Hope in a Time of Crisis at Hayward Gallery and Saatchi's Civilization: The Way We Live Now have put image-makers reckoning with environmental change front and centre. Now, Landscape Trauma adds to the ongoing discourse around ecology and crisis. The multi-artist display, at the Centre for British Photography, examines our impact on the landscape, reinforcing the belief that "nature cannot be viewed without considering our relationship to it." The exhibition coincides with the 25th anniversary of Nigerian-British landscape photographer Simon Norfolk's seminal book, For Most of It I Have No Words (1998), and is divided into two themes. Natural Histories looks at landscape as a site of history and conflict, whilst Human Natures is a contemporary exploration of our relationship to land through means including farming, industrialisation, tourism and even terrorism.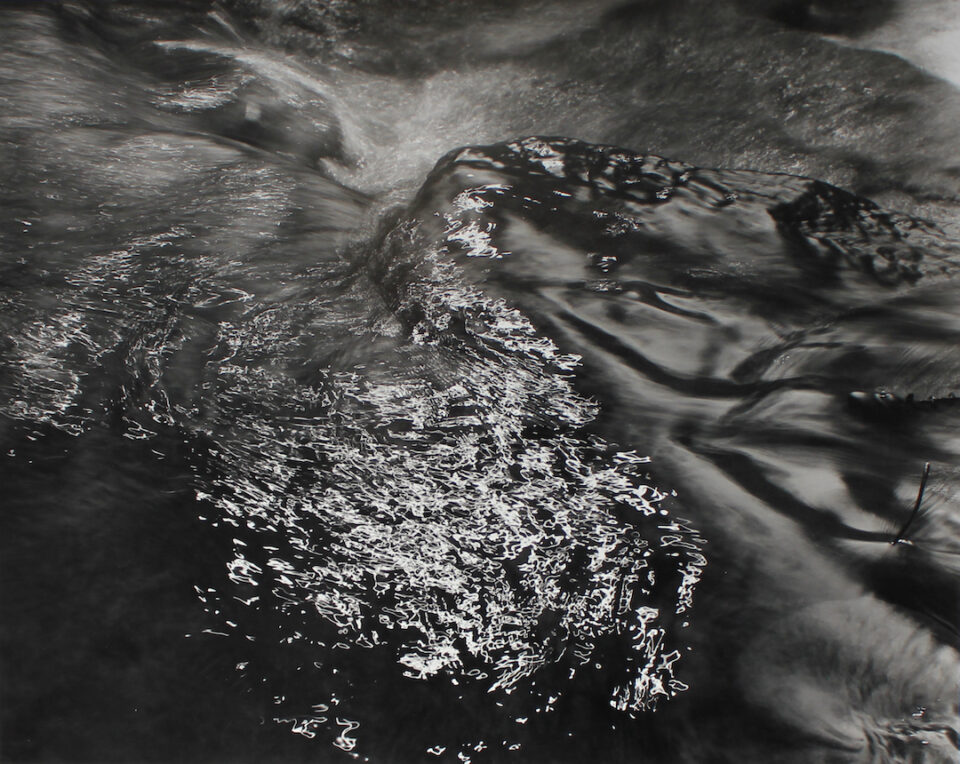 "We wanted to explore the ways that we impact the land, the idea that very few landscapes are untouched by a human presence. As we worked on the show, we started to focus on the landscape as the site of historical events, so the title suggests both the trauma undergone by the landscape but also the sites of traumatic events in human history," says curator Dr James Hyman. Landscape Trauma features works by Keith Arnatt, John Blakemore, Victor Burgin, John Davies, Willie Doherty, Melanie Friend, Fay Godwin, Paul Hart, Paul Hill, Roshini Kempadoo, Simon Norfolk, Ingrid Pollard, Paul Seawright, Mitra Tabrizian and Jane and Louise Wilson. Spread across the ground floor of the gallery, the images — though thematically and conceptually diverse — are unified by a sense of melancholic solitude. In some cases, this is further enhanced by the use of black and white tones. Whether it's Jane and Louise Wilson's works from their series Sealander (2006), where the duo photographed bunkers erected along the Normandy coastline during World War II; or John Blakemore's images for The Campaign to Protect Rural England of Fulbeck, an extensively farmed area of Lincolnshire, these compositions have a dark and forbidding aura, keeping the onlooker at bay. This mustn't be misconstrued as a lack of beauty, however. In fact, Paul Hart's Old Bedford River from his series Reclaimed (2018-2019), and Weeping Ash from John Davies' series Save the Park (2018) — taken as part of a campaign to rescue trees from a building development project — are evocative of Edenic paradise.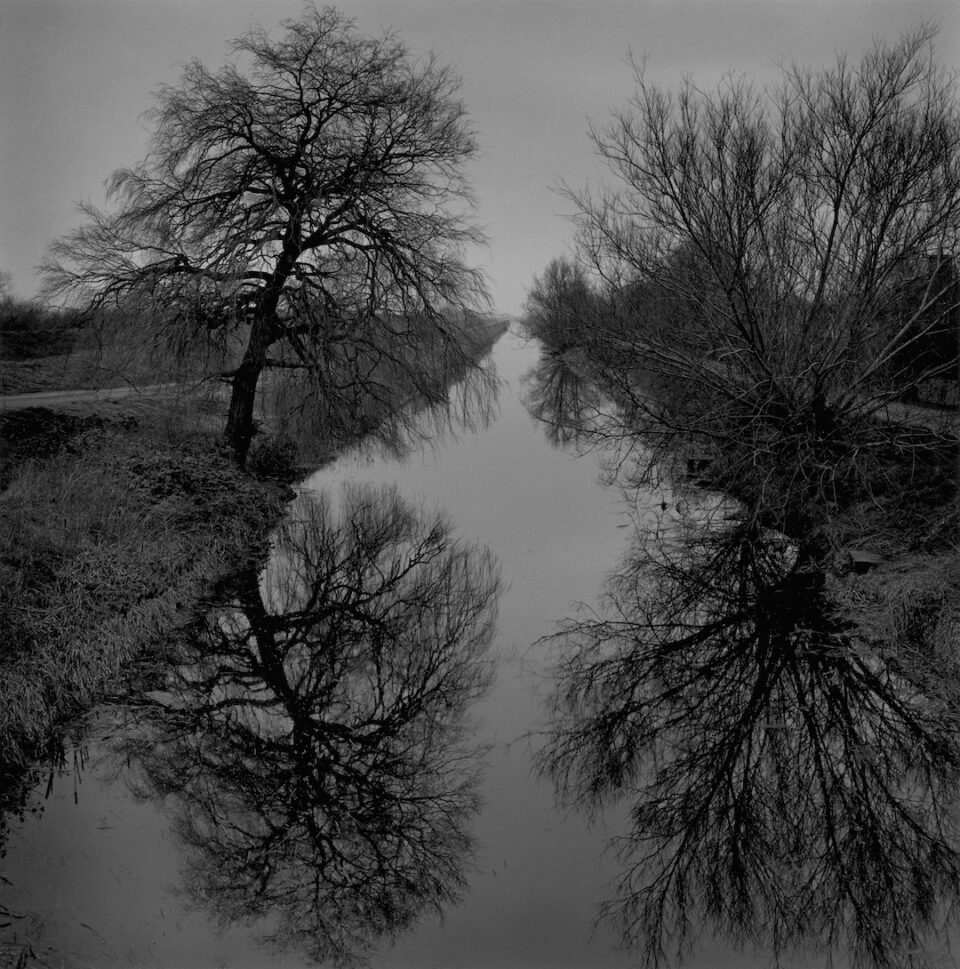 Whilst Landscape Trauma encourages us to consider our relationship with nature, most of the images are devoid of human presence. In cases where there are signs of people, as seen in Melanie Friend's The Plain (2000), which documents a location in Salisbury which has been used for military training since 1897, they are embedded in the background; military tanks reduced to tiny specks on the horizon, rendered powerless against the sublimity of nature. Friend's series is particularly prescient in light of recent statistics: a 2020 report by Scientists for Global Responsibility (SGR) and Declassified UK stated that "the UK military-industrial sector produced the equivalent of 6.5 million tonnes of carbon dioxide, which was greater than the CO2 emissions of 60 other countries". The photographers in Landscape Trauma show us that, even when humans are absent from the frame, the threat they pose lingers on.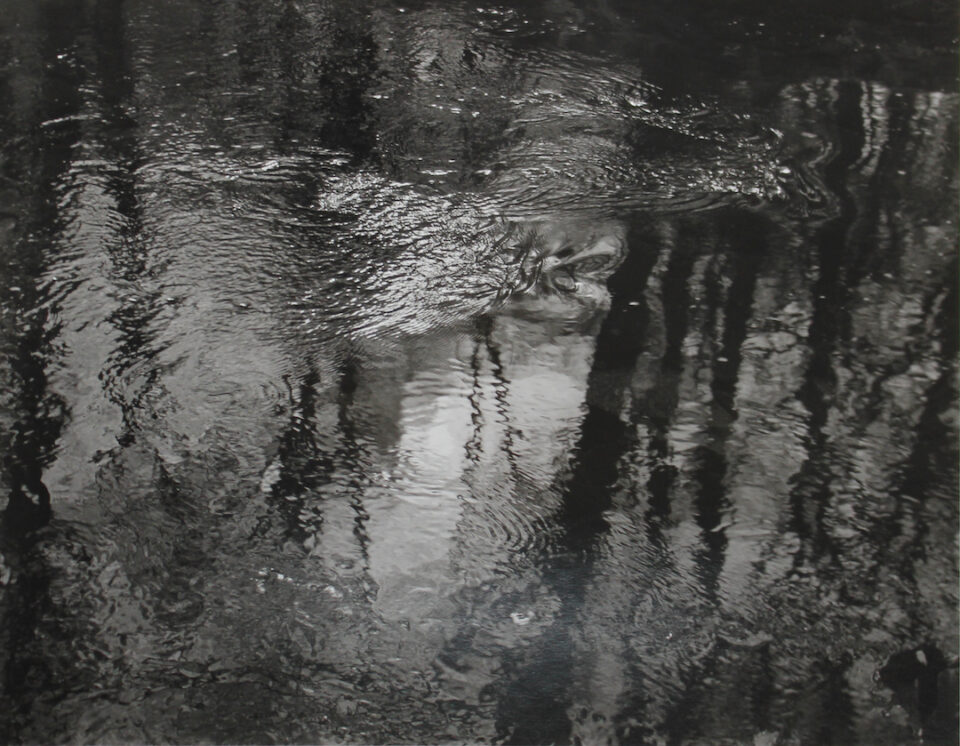 According to the United Nations, climate change is the single biggest health threat facing humanity, with approximately 13 million people losing their lives each year due to environmental factors. It's also extremely costly: in more recent times, the cost of environmental damage caused by the Russo-Ukrainian war was estimated to be €48 billion. These facts are stark, but there is hope for the future. The UN posits that "shifting to a green economy could yield a direct economic gain of $26 trillion through 2030". Art and photography initiatives – like Landscape Trauma – are just one part of a wider, intergenerational drive to increase awareness and do better by the planet. There are numerous youth-led organisations, such as 350 Pacific, who are working with communities to fight climate change. Elsewhere, step-changes are being made in various industries: Hyderabad-based startup Banyan Nation is a pioneering technology-based plastic recycling and waste management company. Exhibitions are crucial first step towards this kind of change. They make us stop, look and act, showing that every little step in the right direction matters.
---
britishphotography.org | Until 24 September
Words: Shyama Laxman
---
Image Credits:
1. Weeping Ash, 2018, John Davies
2. John Blakemore – Lynch Clough, Derbyshire
3. Old Bedford River (2019) from the series RECLAIMED © Paul Hart
4. John Blakemore – Afon Gamlan, Wales