The work of Erik Madigan Heck (b. 1983) occupies a space between photography and painting. The Garden is the artist's latest series, filled with explosions of colour across idyllic classical landscapes. This new collection of images is on view at Jackson Fine Art, Atlanta, published as a monograph by Damiani.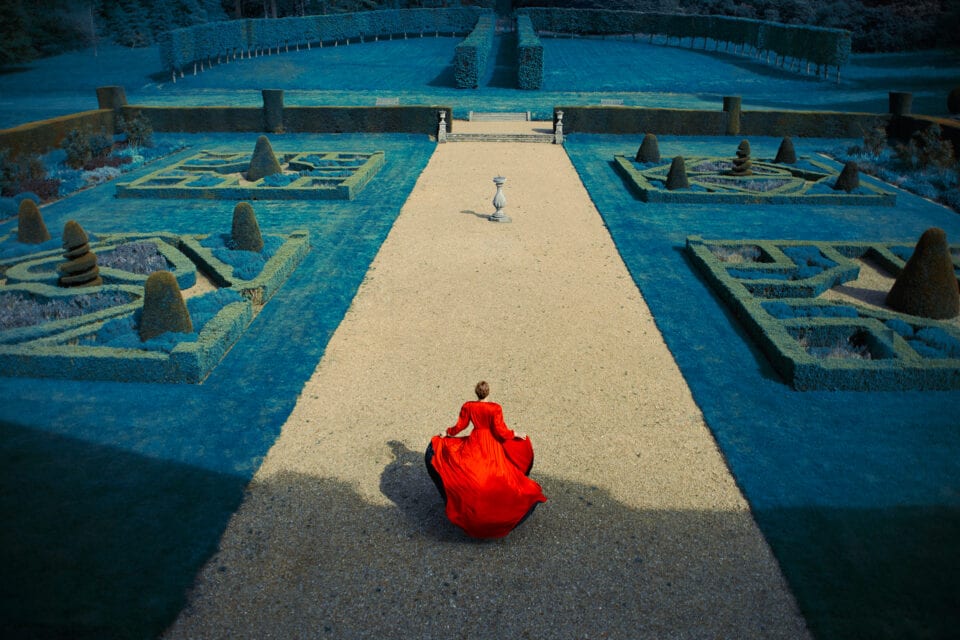 Composed over a five-year period, the series intimately and metaphorically explores human experience – reflecting on the birth of the photographer's two sons and the passing of his mother. For The Garden, Erik Madigan Heck turns the lens inwards, exploring personal family stories through bold aesthetic choices.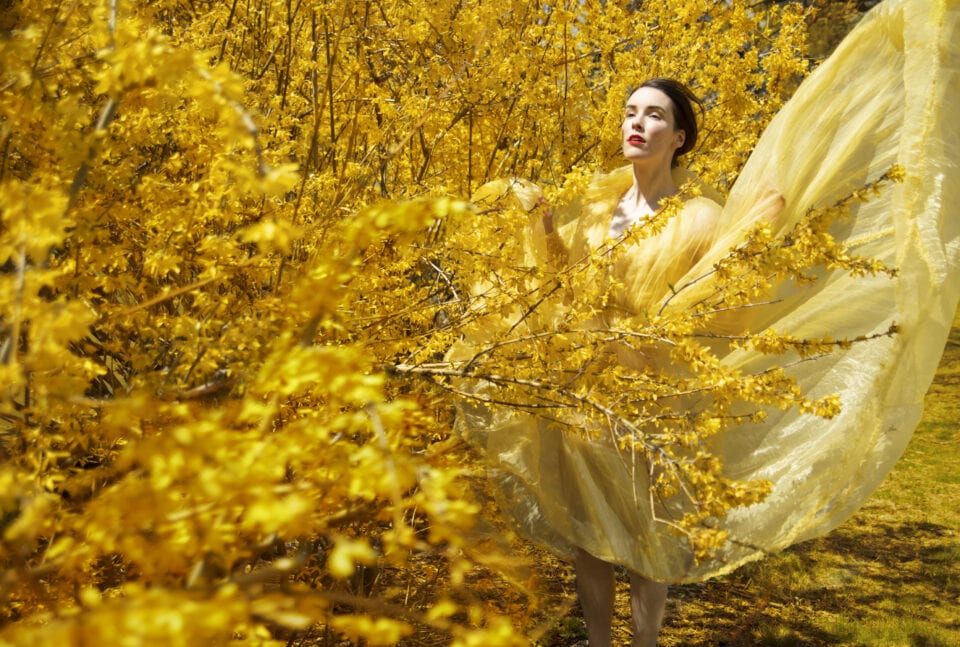 Lush yellow and red flowers burst into focus – taking over the frame. Bright blooms erupt in front of our eyes, nearly obscuring the faces of those in-shot. By contrast, other images are more stark: lone figures stand against dark backdrops, looking out into overgrown forests.
---
In this series, Erik Madigan Heck explores a wealth of emotion. It's just one example of how he is always mixing genres and approaches to the medium. "My work is never just fashion, landscape, or portraiture," he explains. "It's always kind of an odd mixture of everything. I like muddling it together."
---
13 November – 23 January. Find out more here.
---
Lead image: Erik Madigan Heck, The Red Ball, The Garden, 2018.
1. Erik Madigan Heck, Untitled, The Garden, 2019
2. Erik Madigan Heck, Untitled, The Garden, 2019
3. Erik Madigan Heck, Untitled, The Garden, 2019
4. Erik Madigan Heck, Milkmaid 2, The Garden, 2016
All works copyright the artist and courtesy of Jackson Fine Art Atlanta