Frieze opens its first art fair in Asia this September. Seoul became South Korea's capital in 1394. Today, it's a melting pot of old and new, with sleek skyscrapers standing alongside traditional hanok houses and Buddhist templates. Right now, the city's pop culture is on the rise, with "K-Style" influencing music and fashion across the globe. London-based author Fiona Bae, who was raised in Seoul, recently released Make Break Remix: The Rise of K-Style (Thames and Hudson), a new book which frames the genre-breaking phenomenon as a space for "new authenticity" – where creatives mix past, present and future.
New arts spaces have been popping up across the city since the mid-2000s. Most recently, Pace and Perrotin have opened new galleries. Outside South Korea, this month's art calendar reflects the city's influence on the world, with seasons at London's Victoria and Albert Museum and Coronet Theatre celebrating its cultural output. From 2-5 September, the inaugural edition of Frieze Seoul features more than 110 global institutions, celebrating forward-thinking artists. Here is our run down of what to see.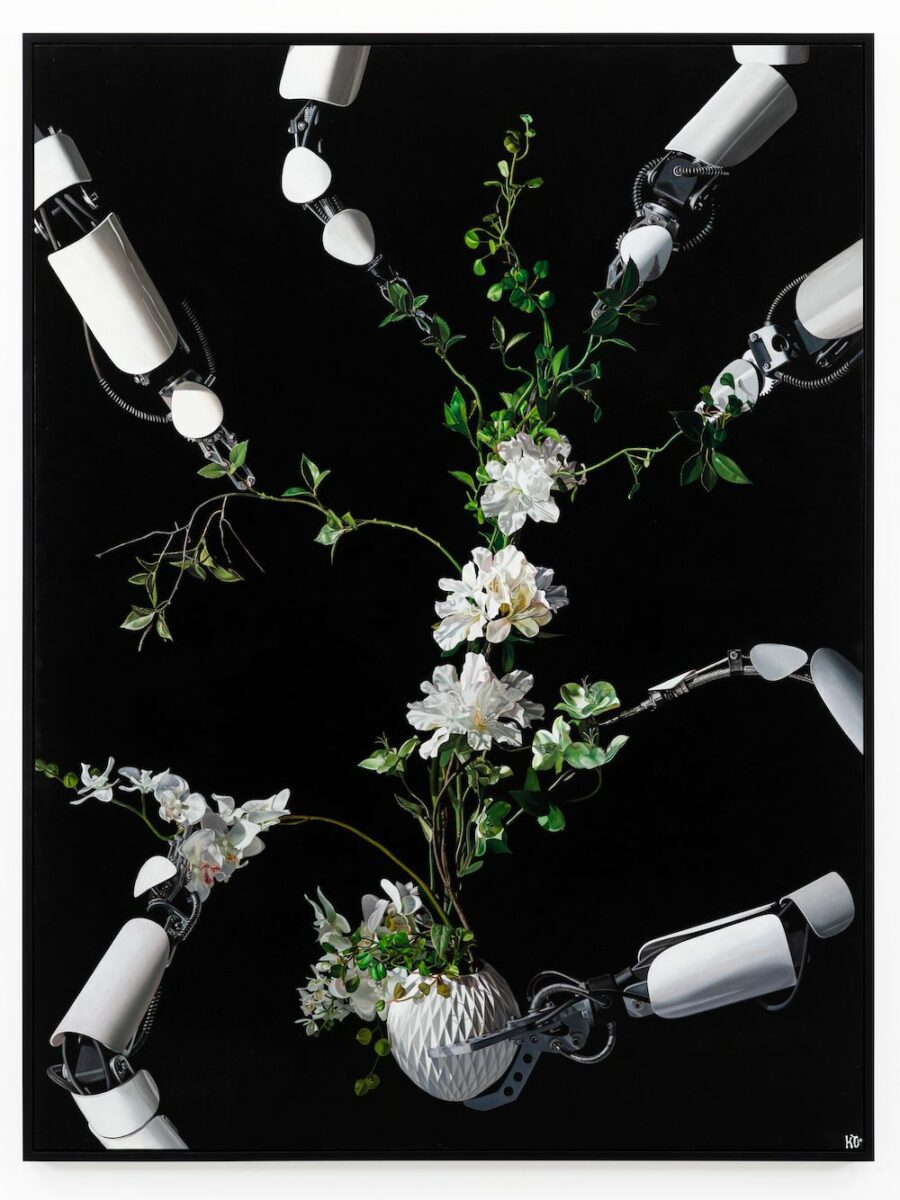 Hauser and Wirth
"I don't believe in a permanent self or in developing an artistic style," says Keith Tyson (b. 1969). "Our world is full of intricately connected systems and events. I'm simply trying to make work in collaboration with them." The British Turner Prize-winner is best known for works that question our reality. For over three decades, he has used painting, photography, sculpture and installation to negotiate the information systems that surround and influence our daily lives. In the image shown above, for example, robotic arms clutch delicate flowers – creating a sense of tension. Hauser and Wirth celebrates its 30th anniversary this year; the gallery highlights Tyson alongside Louise Bourgeois, Rashid Johnson and Jenny Holzer.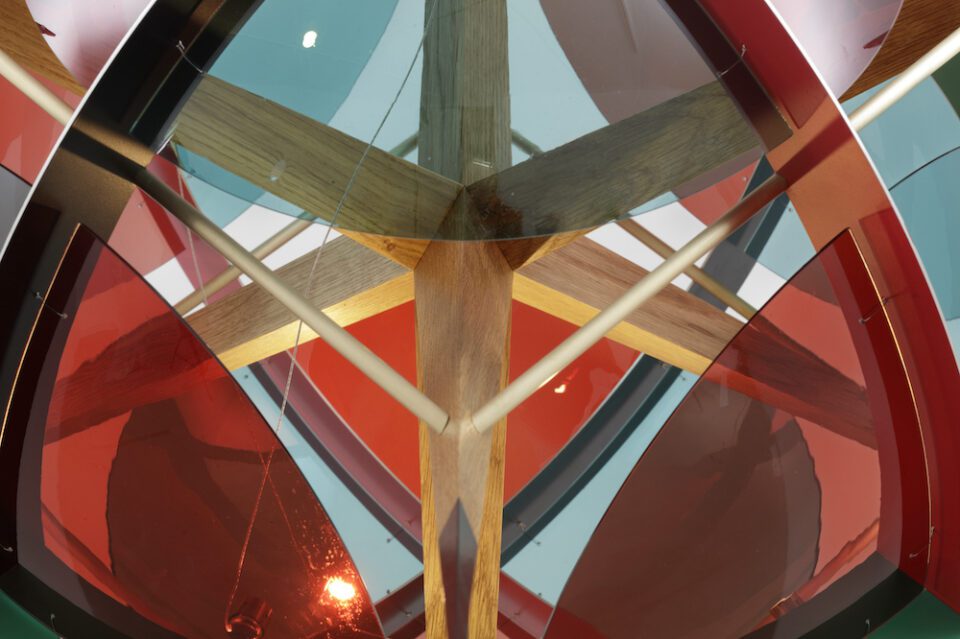 Tanya Bonakdar Gallery
Could we possibly live in sky? What will the impact of the information age look like? How can artists address the climate crisis? These are just some of the questions asked by Olafur Eliasson (b. 1967), Tomás Saraceno (b. 1973) and Sarah Sze (b. 1969), whose work is on view with Tanya Bonakdar Gallery. The creatives are best-known for using art to make people think differently about their environments: experimenting with light and movement, for example, or manipulating data sets. World-bending projects and kaleidoscopic sculptures connect the worlds of art, architecture, engineering and science. Audiences can discover, in Eliasson's words: "devices for the experience of reality."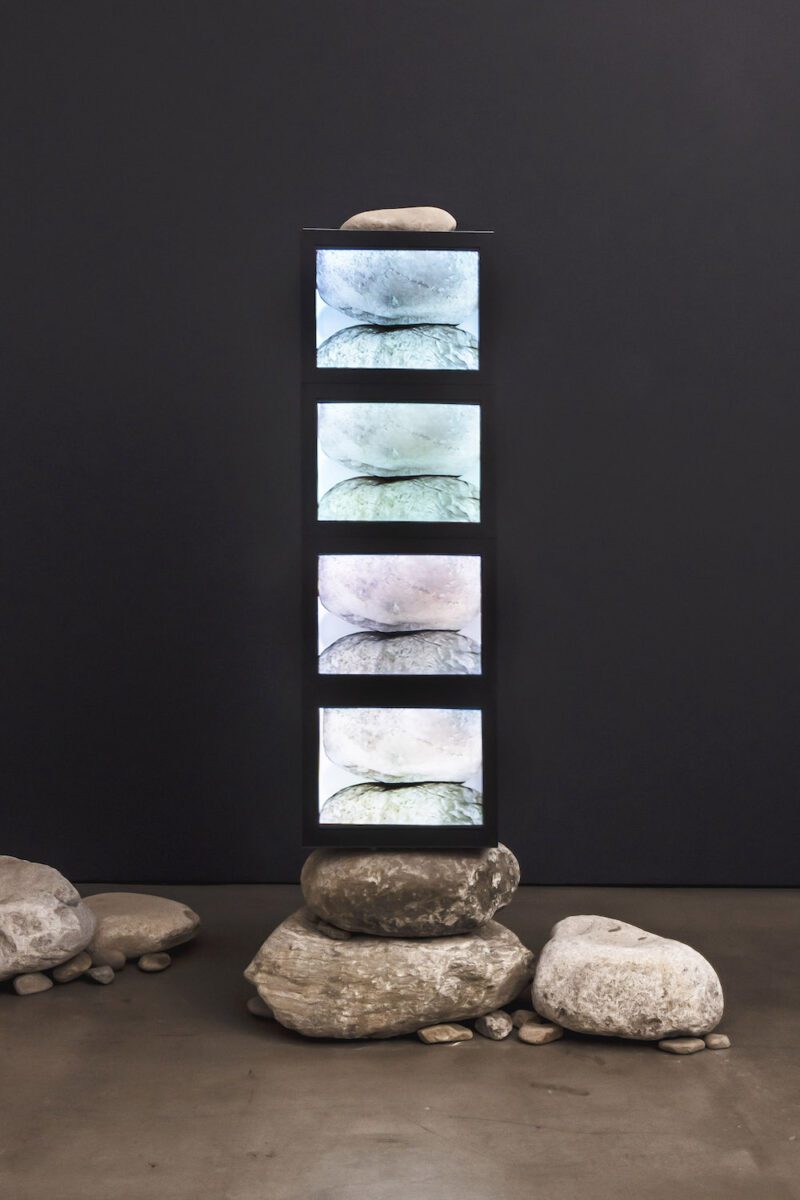 Park Hyunki | Gallery Hyundai at Frieze Masters
Frieze Masters' first edition in Seoul is ambitious. It promises to offer "a unique contemporary perspective on thousands of years of art history," with a particular focus on overlooked pioneers active before the end of the 20th century. One such creative is Korean video art pioneer Park Hyun-ki (b. 1942), whose minimal works – made between the late 1970s and 1990s – examine relationships between people, nature and transcendental spirituality. Past, present and future collide, with television screens resting within stacks of rocks and pebbles: stones which reference traditional tombs or temples dedicated to village elders.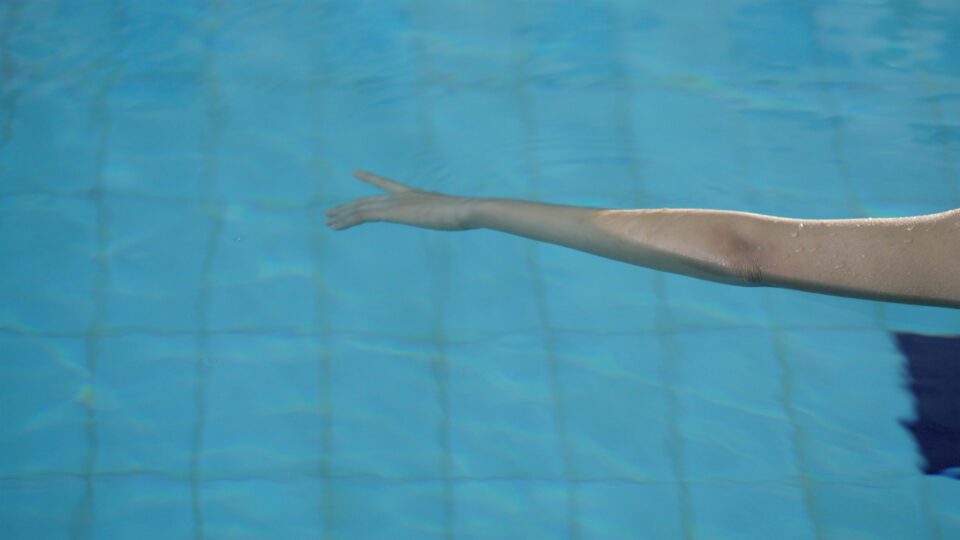 I Am My Own Other | Frieze Film
How will conversations about identity evolve in the years to come? What impact will the metaverse have on our sense of self? From glittering bodies to cyborgs, this series of ten films introduces audiences to a vast array of protagonists. Themes of gender, nationhood, social norms and technology run through the screenings, which have been put together by international non-profits GYOPO and WESS in collaboration with local and diasporic Korean filmmakers. The programme introduces narratives of hope, compassion and intrigue. Jeamin Cha's (b. 1986) Nameless Syndrome (2022) is a five-chapter video essay on the impact of undiagnosed illness on women in the digital age, linking science, social media and self-esteem.
---
Frieze Seoul is at COEX and online from 2-5 September
---
Image Credits:
1. Olafur Eliasson, Navigation star for utopia, 2022. Courtesy the artist and Tanya Bonakdar Gallery, New York / Los Angeles.
2. Keith Tyson Still Life Floating in Space 2020 Oil on aluminium 183 x 137 x 2.2 cm / 72 x 53 7/8 x 7/8 in © Keith Tyson Courtesy the artist and Hauser & Wirth Photo: Peter Mallet
3. Olafur Eliasson, Navigation star for utopia, 2022. Courtesy the artist and Tanya Bonakdar Gallery, New York / Los Angeles.
4. Gallery Hyundai, Park Hyunki, Untitled, 1988ㅣ2021.
5. Jeamin Cha, Nameless Syndrome (2022)