The desire to capture aspects of existence – to record glimpses of collective humanity – can be traced back over 45,000 years. The earliest examples of representational art are etched onto cave walls. Philosopher Alain de Botton stated in The Art of Travel that images "represent a choice as to which features of reality should be given prominence." In The Intimacy of Distance, 17 artists with diverse backgrounds and practices illustrate the central relationship between the human subject and the land.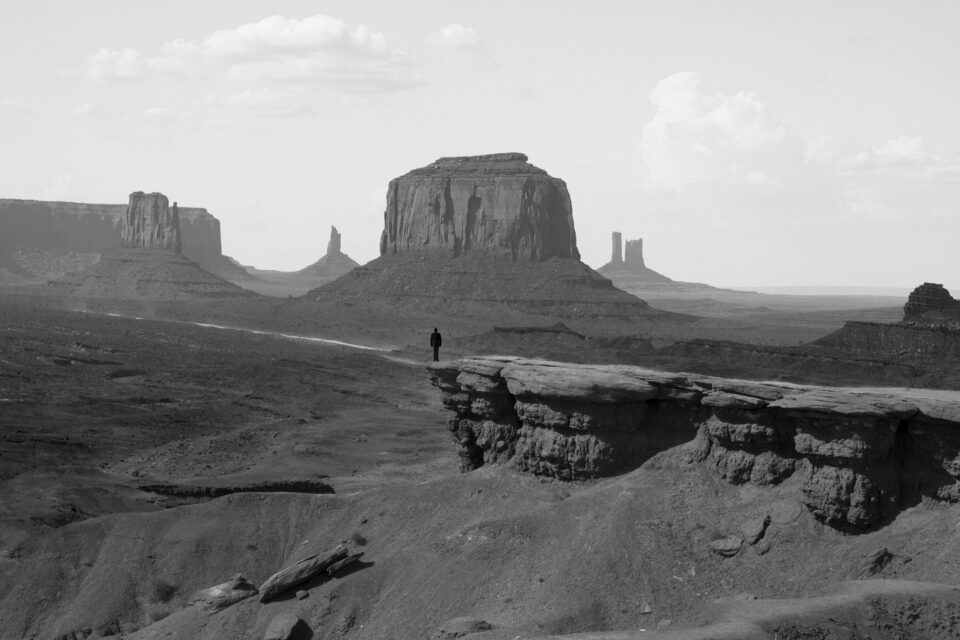 Curators Lawrence Gipe and Douglas Marshall have collated a body of work that interrogates the "myriad psychological effects" produced by these interactions, from self-portraits to vast landscapes where humanity's presence permeates in cityscapes and modern technologies.
The relationships range from symbiotic to exploitative: shadowed figures fade into monochromatic backdrops and bright anthropomorphic forms contrast against natural scenes. Liz Miller-Kovacs uses full-body neon stockings to illuminate the human silhouette against a salt evaporation canal, portraying society's responsibility for ecological damage.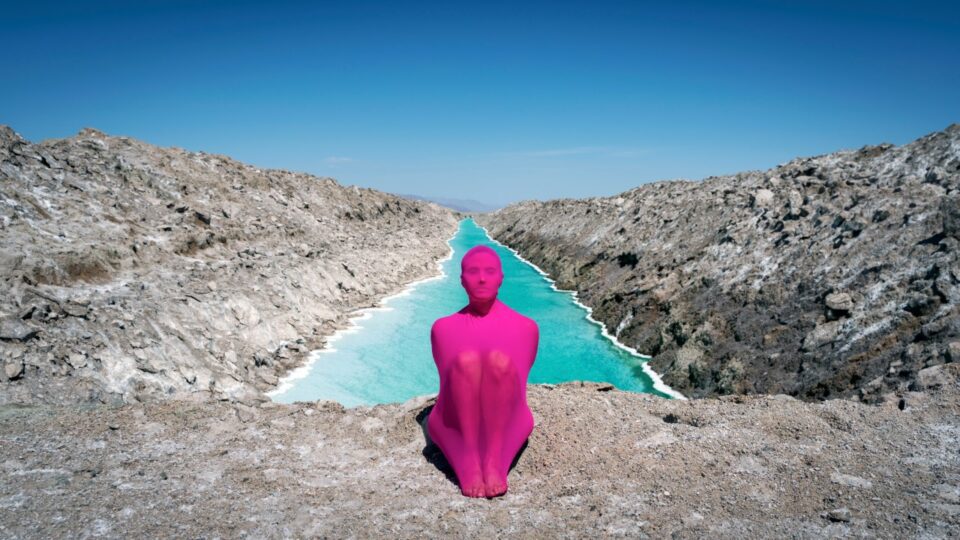 Alongside conceptual issues of environmentalism and colonialism, the exhibition surveys how composition can distort the dynamic between the body and its landscape. Johnnie Chatman (b. 1990) becomes a mimicry of his view, standing resolute amongst vast, towering peaks. Rania Matar (b. 1964) highlights a face in reflection, concealing Beirut's destruction. This asks the question: can photographers ever capture the whole? The Intimacy of Distance proposes answers in its interpretation of the everyday.
---
marshallgallery.art | Until 19 November
---
Image Credits:
1. Rania Matar, Alae (With Mirror), 2020
2. Johnnie Chatman, Self Portrait, John Ford Point, 2018.
3. Liz Miller-Kovacs, Amboy Effigy, 2020.