The benefits of play for children are well documented. But how important is it for adults? How can it impact us mentally and physically? Jesse Rendles is an artist encouraging people to engage with objects. By creating soft, brightly-coloured sensory sculptures, she brings a sense of fun into the gallery space. Rendles asks audiences to touch and pick up her work, creating an interactive experience which moves beyond aesthetics. Aesthetica speaks to the artist, whose work is part of Leeds Arts University's 2021 Degree Show, In These Four Walls, launching online from 5 July.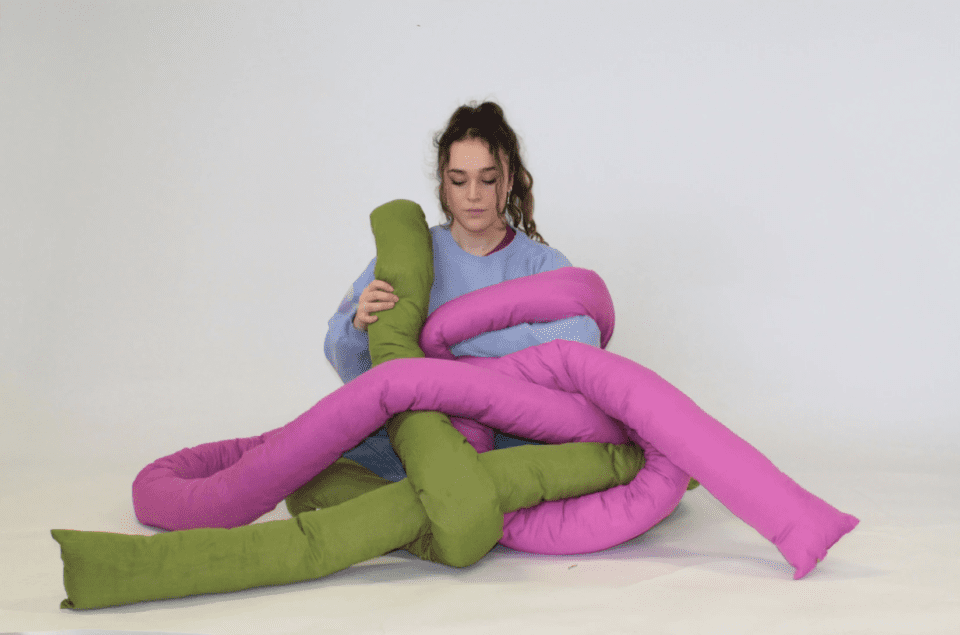 A: What is your name, course and Degree Show project?
JR: Jesse Rendles, BA (Hons) Fine Art. I am working with large interactive soft sculpture.
A: What types of media do you work with? Why are you drawn to this particular approach?
JR: I do not have a set media that I work with, but it all shares the common ground of soft sculpture. Some of the materials I have previously worked with are plush velvet fabric, cotton fabric, tights, synthetic stuffing and yarn. The reason I am so drawn to soft materials is because I find comfort in them. I choose materials that are interesting to look at and physically engage with. The main focus of my work is interaction. Without interaction from the audience, my work cannot fulfill its purpose.
---
A: What are the main themes explored in your work?
JR: The main ideas I explore surround the human relationship with objects. I am very interested in the ways in which different objects can affect our wellbeing and alter our moods. I began my practice by making small handheld sensory objects, but quickly realised that to make my works more eye-catching, I needed to dramatically increase the size of them – turning them into full body sensory toys. During these unsettling Covid times, I found myself seeking comfort in various objects around my house: old cuddly toys, soft cushions, fluffy blankets. Initially, this led me to the idea of soft sculptures and interactive art. I wanted to make sculptures which had more than just an aesthetic purpose. I was drawn to the idea of sculptures being able to physically benefit people's mental wellbeing.
A: Where do you find inspiration? What drives you to create?
JR: My main inspiration has come from sensory play therapy. Studying this has helped me make big decisions abouts colours, materiality and shapes. I have been studying colour theory and colour harmony to enable me to make the most strategic decisions on fabric for my sculptures. I choose colours that are opposing each other on the colour wheel. I want eye-catching palettes, but I do not want the combinations to be too overpowering. It is very important for me that they compliment each other.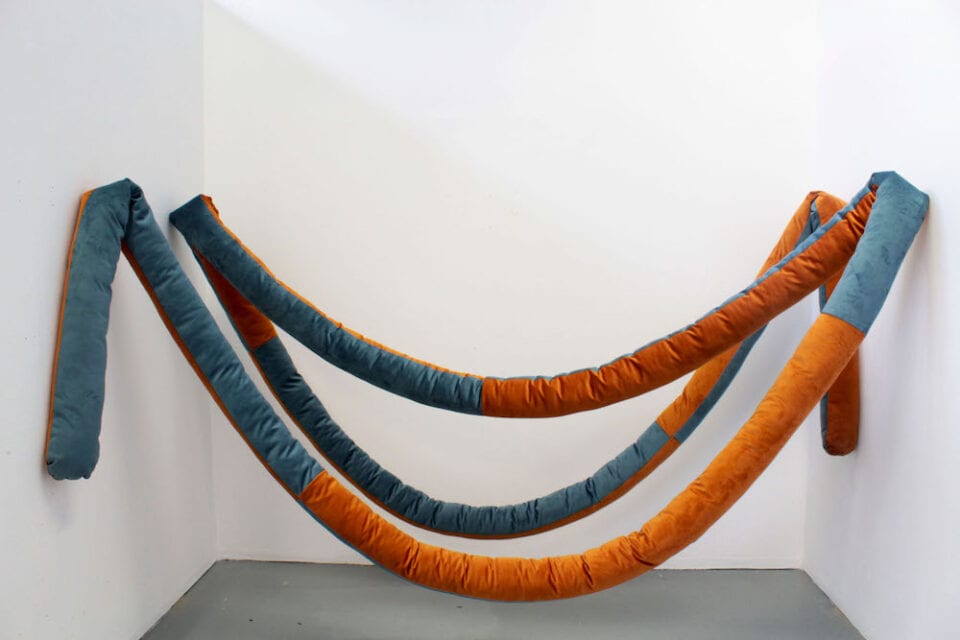 A: What do you hope audiences take away from your pieces?
JR: I want my audience to have fun with my art. I want it to be played with, picked up, experienced and passed about. The main focus of my practice is interaction, so that is what I shall encourage. Yes, I believe it is aesthetically pleasing, however it is not just there to be looked at. Whilst some audiences might not jump at the idea of interactive art – it is not the 'norm' in modern day galleries – I will ensure my audience are as comfortable as possible with the idea of breaking down gallery norms and taboos.
A: What are your future plans? Do you have any projects / ideas lined up?
JR: At the moment, my future plans are to get involved with as many opportunities as possible (mostly online at the moment). Physical plans are very difficult to organise during these difficult times. However, this period is a great opportunity for me to think of new and exciting sculpture plans to realise when everything finally gets back to normal.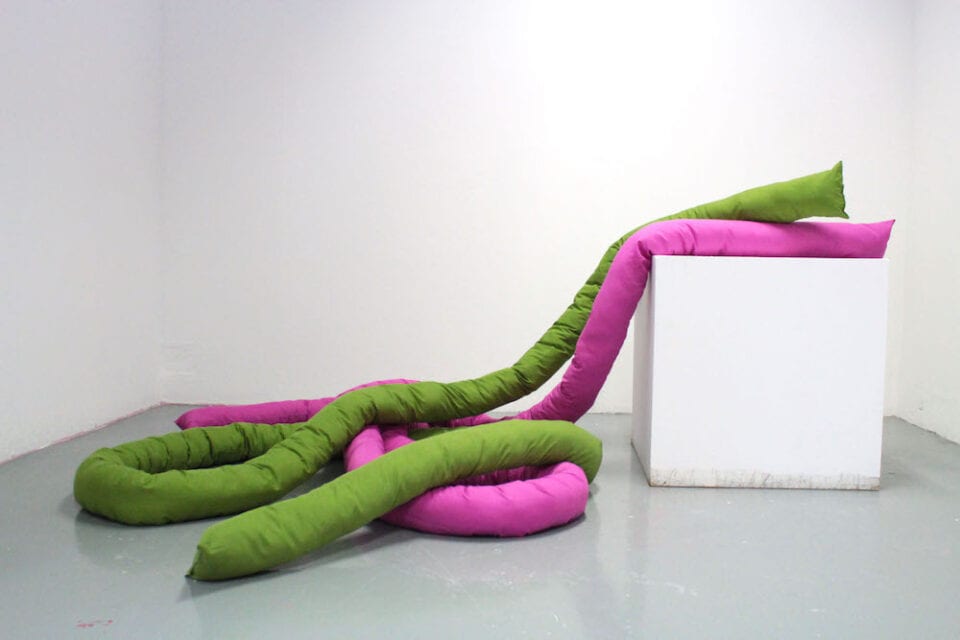 A: What can viewers expect from Leeds Arts University's 2021 Degree Show?
JR: Leeds Arts University's 2021 Degree Show will be held online this year due to COVID-19 restrictions. This does not mean that the show will be any less amazing than if it was in person. There are, of course, pros and cons to any online platform. One of the main pros is that our online show will be able to reach a bigger audience of people than it ever could in person. Each individual Fine Art student's work involved is just as unique as the next, making the degree show a very powerful platform for us to share our ideas.
---
Leeds Arts University's 2021 Degree Show, In These Four Walls, launches online from 5 July.
---
All images courtesy Jesse Rendles and Leeds Arts University.