IWM London has launched a new season exploring a century of refugee experiences, from WWI to the present day. The powerful programme looks at the devastating impact of conflict, putting human stories at the centre. Refugees: Forced to Flee is one such exhibition, revealing the challenges people face in making their journey to safety and resettling.

Lithuania-born, London-based artist Indrė Šerpytytė (b. 1983) has created a series of neon 'constellations' for IWM – representing seven individual refugee's journeys across the Mediterranean. Šerpytytė speaks to Aesthetica about the narratives behind the work, and the importance of telling them in 2020.
A: The world is witnessing the highest levels of displacement on record, but media coverage is much less prevalent than in 2015. Why are shows such as Refugees: Forced to Flee so important right now? 
IŠ: The humanitarian crisis that the world is in right now is escalating at an alarming rate and unfortunately it is not going away. In 2015, the refugee crisis had daily coverage that we all followed closely. The image of a 3-year-old boy, Alan Kurdi, being carried out of the Mediterranean Sea on 2 September 2015 is still firmly embedded in our memory. Like with all iconic photographs of suffering and horror, there is always a hope that somehow the governments will pull together and make real change. Unfortunately, history has shown us that such is not the case. The viewer becomes desensitised from the ubiquity of images and information to the point that: "the sufferings and misfortunes are too vast, too irrevocable, too epic to be much changed by any local political intervention." Suffering loses meaning in the sea of information.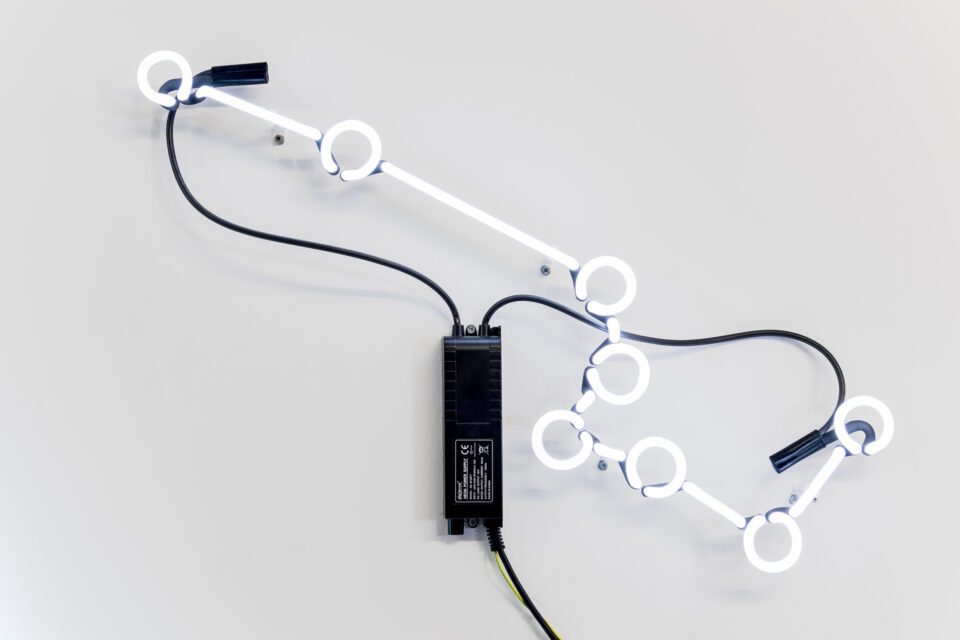 Therefore, the exhibition at IWM is extremely important as it not only sheds a light on the current global refugee crisis but is also able to place it into historical context. It reconnects viewers to the issues, it restarts the debate, reminds us that what is exhibited in this exhibition is still happening outside the museum walls. This exhibition breaks down the saturation of violent images presented by our visual culture and gives the viewer space to re-engage with the information beyond shock value. It presents a historical point of view whilst allowing contemporary artists to reflect and engage with the information in a more human and emotive way. 
A: Let's talk about your installations, which are part of the exhibition. What journeys do the neon "constellations" represent? 
IŠ: The most recent Middle Eastern turmoil and conflict has resulted in a severe refugee crisis, with many thousands of individuals fleeing their home countries in the hope of finding refuge or solace elsewhere. Many set their sights on Europe by the way of the Mediterranean Sea. This has resulted in the deaths of innumerable people. Figures are unknown – the International Organization for Migration cannot not keep count. Numbers of refugees have risen substantially, first in 2013 and then by 3 million in 2014, a rise unprecedented since the Second World War. Those that make the crossing face grave danger and exploitation with endless bureaucratic difficulties during their journey, and many parts of Europe bent on rejecting or restricting asylum seekers. 
Using data and interviews with refugees taken from Crossing the Mediterranean Sea by Boat, a research project led by Professor Vicki Squire (University of Warwick) and funded by the Economic and Social Research Council, I selected 10 journeys taken by 10 individuals who sought better. Constellations comprises of ten LED neon works that recreate a night sky on the gallery's ceiling. These constellations consist of lines and circles, which denote the movement of specific people across the Mediterranean. A wife and mother escaping to Greece from Syria via Turkey; a husband, son and friend escaping to Germany from Afghanistan via Iran, Turkey and the Balkans by sea. Each neon connection denotes the stops and starts along the way, but also alludes to a universal language of astronomy.
A: Why did you draw on the language of astronomy in these pieces? 
IŠ: Even though digital technology has changed the way we travel and communicate, the stars remain a key navigation tool on refugee journeys. Whilst conducting my research, I came across an interview with a professional smuggler who, at a certain point of the journey, leaves refugees in the darkness of the open seas to fend for themselves. Their only advice is to follow the stars north. The stars for me represented not only a practical tool, but a symbol of hope. While minimal, the structures act as a universal language – they disregard traditional forms of communication, using symbols associated with astrology as a way of discussing a contemporary narrative of conflict.
A: How does this project tie into your previous works – looking at conflict, trauma, history and loss?  
IŠ: Humanity is what connects all my work, and the struggles that war and conflict bring about. In my practice, I try to look beyond statistics and instead focus on individual stories. Behind every number there is a human life with hopes, dreams, families and friends. Statistics dehumanise individuals and normalise their hardship. 
A: Can you speak about some of the other works on view at IWM London?
IŠ: Refugees: Forced to Flee is an exhibition which explores the decisions and consequences faced by refugees whose worlds have been turned upside down by war over the past 100 years. Alongside photographs, oral histories, documents and objects – many of which are on display for the first time – are some really personal items. For example, a diary of a Belgian refugee from the First World War and a teddy bear belonging to a child who left home to escape German invasion in 1940.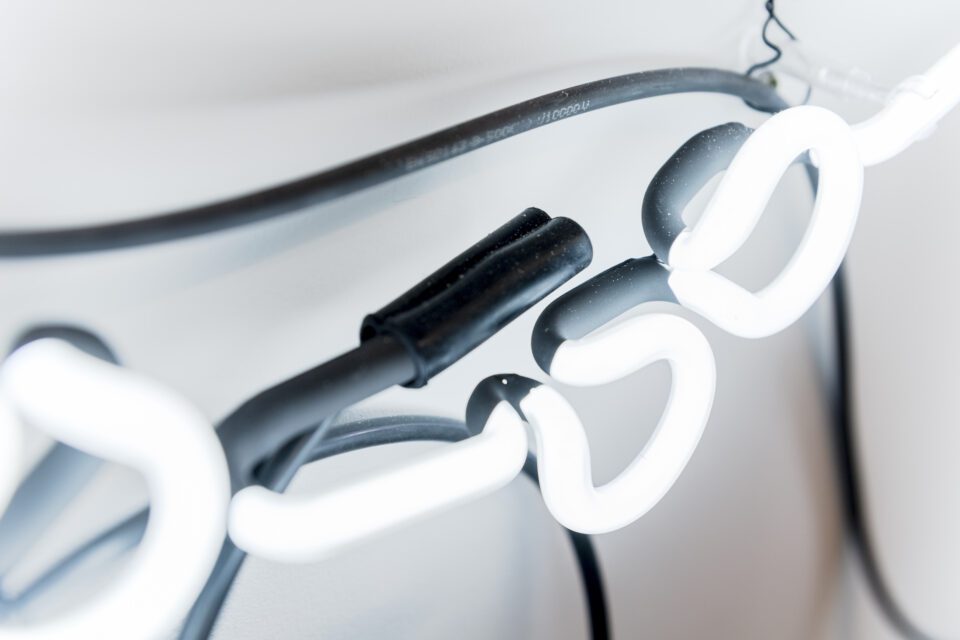 There are contemporary artworks by artists Grace Schwindt and Shorsh Saleh, commissioned by IWM alongside my own, which explore themes of home, identity and displacement. These works offer different insights and perspectives on refugee experiences. Our works give a voice, both directly and indirectly, to those who have experienced displacement. Schwindt's ceramic sculptures are based on conversations with individual refugees, in which they recalled their homes before conflict. Saleh's works draw on his own experience of being a refugee from the Kurdistan Region of Iraq.
A: What makes art such a powerful form of communication?
IŠ: Art is beyond language. It allows the viewer to engage with the subject on an emotional level. Suffering and pain are universal feelings, however it is difficult to express them using only descriptive words. Art allows us an alternative and thought-provoking medium.
A: What do you hope audiences take away from your work – and the wider show? 
IŠ: I hope, if they take nothing else away from the exhibition, they remember the humanity of the refugees. 
---
Refugees: Forced to Flee forms part of Imperial War Museums' Refugees season at IWM London and IWM North. Featuring cutting-edge research supported by the Arts and Humanities Research Council and the Economic and Social Research Council, the exhibition is free to visit at IWM London until 24 May 2021. Find out more here.
---
Lead image & 2: © IWM Installation view for Constellations, an installation by Indrė Šerpytytė for Refugees: Forced to Flee at IWM London.
1 & 3: © IWM Preparatory study for Constellations, an installation by Indrė Šerpytytė for Refugees: Forced to Flee at IWM London.