Google's London headquarters. An electric car that cleans the air as it drives. These innovations are amongst the projects currently underway at Heatherwick Studio. The London-based design team – led by Thomas Heatherwick (b. 1970) – is known the world over for its inventive buildings, products and pavilions. The studio has been generating distinctive architectural landmarks for over two decades – bringing sculptural, organic aesthetics to urban centres in New York, Singapore, Shanghai and Hong Kong. One such example was The Seed Cathedral, the UK Pavilion at Shanghai's World Expo in 2010. 60,000 identical acrylic rods protruded from every surface; there were 250,000 seeds cast into the glassy tips of all the hairs. The final form was reminiscent of a sea urchin, covered in spines.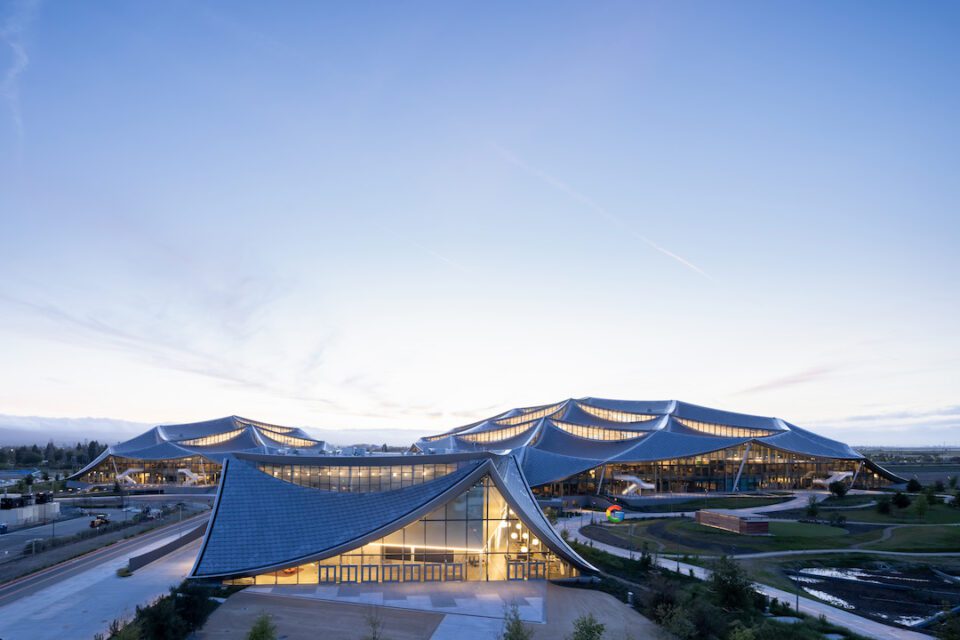 This approach – of marrying futuristic aesthetics with natural forms – is characteristic of Heatherwick. The interior of Cape Town's Zeitz Museum of Contemporary Art Africa (2011), for example, is replete with cut tubes, resembling a cross-section of a wasps' nest. In 2012, Heatherwick unveiled the London Olympic Cauldron: 204 petal-shaped stems that held the flame aloft. Later, the controversial Vessel (2017) in New York took a honeycomb shape, following in the footsteps of The Hive university building, Singapore. Completed in 2015, the education centre comprises 12 stacked, rounded towers filled with greenery and foliage. It was awarded Green Mark Platinum status by the Building and Construction Authority (BCA), Singapore, the highest possible environmental standard for a building of its type.

The incorporation of plants into urban spaces is something the studio is deeply passionate about. In New York, Heatherwick's Little Island – a public park on the Hudson River – creates an idyll away from the bustle of Manhattan. The forest of elevated concrete columns supports a green community hub informed by the nearby historic Pier 54, where Titanic survivors arrived in 1912. Elsewhere, 1000 Trees in Shanghai takes shape as forest-tipped mountains emerging along the city's waterfront. "There aren't enough trees being built in cities," the architect told Dezeen in a recent interview. "You go to anywhere where new buildings are being built, and there isn't a sufficient balancing of the natural world."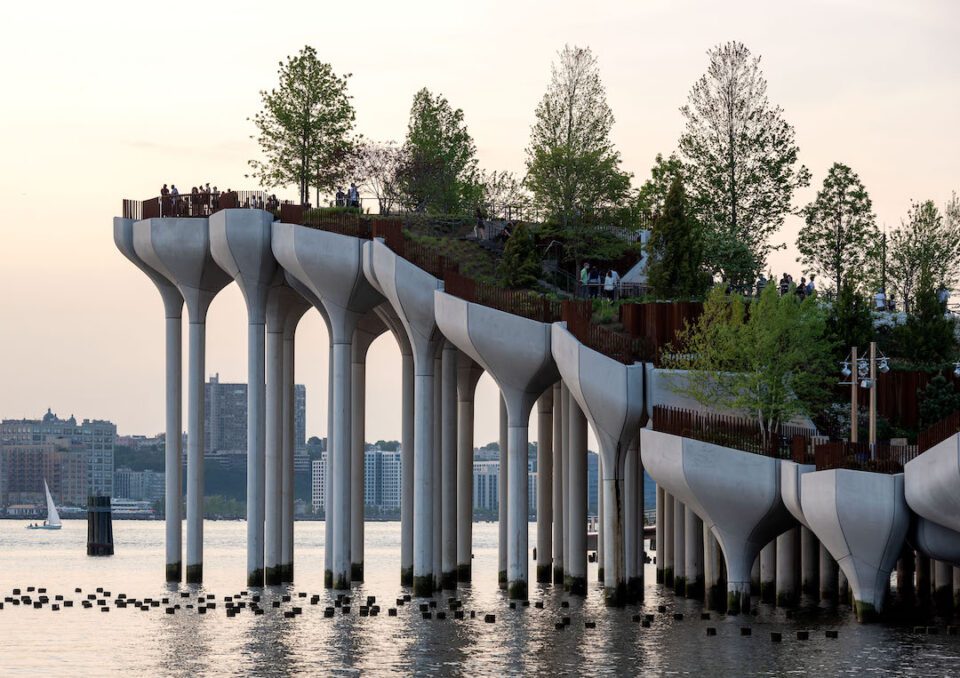 Building Soulfulness is the first exhibition of Heatherwick Studio in Japan. Unfolding across Tokyo's Mori Art Museum, the show highlights 28 projects that exemplify Heatherwick's key tenets: nature within urban space; the restoration and repair of buildings that have outlived their function; and the establishment of connections between individuals and communities.
---
mori.art.museum | 17 March – 4 June
Words: Eleanor Sutherland
---
Image Credits:
1. Shanghai Expo UK Pavilion, 2010. Photo: Iwan Baan.
2. Heatherwick Studio and Bjarke Ingels Group, Google Bay View, 2022. Mountain View, CA Photo: Iwan Baan.
3. Little Island, 2022. New York. Photo: Timothy Schenck.