There is so much happening right now. It feels like everything is moving at a cataclysmic speed. This issue of Aesthetica is dedicated to perseverance, resilience and determination. Through these artworks, we are reminded that in the face of anything, we do have the power to change.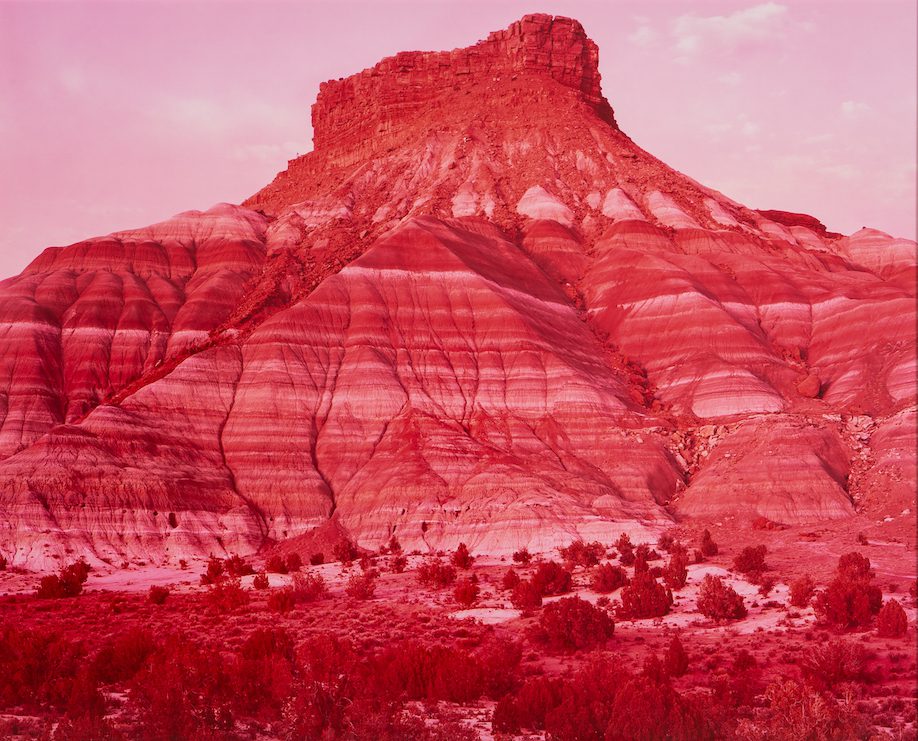 In this issue, we interview David Benjamin Sherry, whose large-format images of the American west examine endangered monuments in aftermath of the Trump administration. The images were taken as a form of photographic activism, with saturated colour palettes alerting viewers to a sense of danger.
---
In photography, we are thrilled to present further series from Kate Theo, who places characters in their own surreal worlds. William Mullan and Andrea A. Trabucco-Campos offer highly stylised portraits of apples: the fruit that has long symbolised knowledge and power.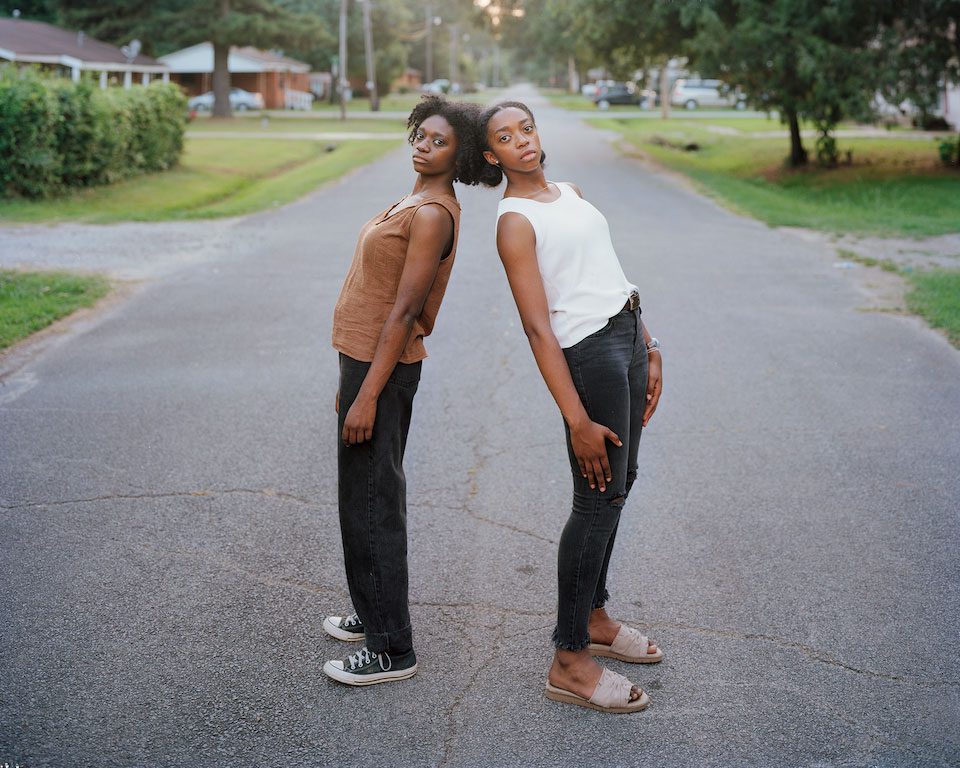 Elsewhere in the issue, we examine a new exhibition at The High Museum of Art, Atlanta: Picturing the South. The American South has diverse and complex histories. The show asks: what happens when 16 photographers are invited to picture the region over 25 years?
---
Other striking image series include Kevin Krautgartner's In Full Bloom, which captures large-scale tulip agriculture from above. Aerial shots depict rows of flowers like striped barcodes. On the cover, we have Harriet Moutsopoulos (aka Lexicon Love) who produces digital collages that provoke, tease and confuse.
In Topographies of Fragility, Ingrid Weyland manipulates and alters the landscape. The collage compositions, shown above, tap into the age of Anthropocentrism, with human hands literally altering ecosystems from the inside out. Weyland's "expanded photography" spans Argentina, Greenland and Iceland.
---
In an interview with Noémie Goudal, we explore deep geological time and the narrative of Earth's 4.543-billion-year lifespan. Further bridging the gap between art and science is Foto/Industria's photography biennale, which offers a look at industrialised farming, and its impact upon global consumption processes.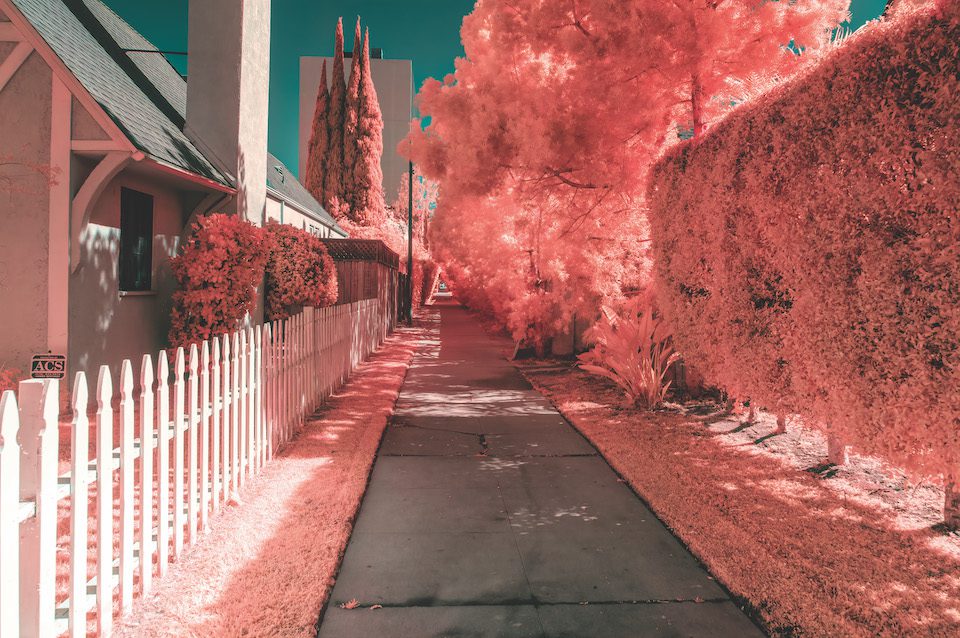 Finally, Karen Constine subverts the LA landscape using an infrared camera. Deserted suburban streets are transfigured into surreal, hallucinogenic planes. The images are beguiling, with hedges like spun candy-floss. Here, Constine explores the realms between façade and reality.
---
Aesthetica Issue 104 is available now. To Subscribe & Save 40% + Free Gift Wrap & Personal Message, click here.
---
Image Credits:
1. Harriet Moutsopoulos, Haughty Holly (2020). From the series Corned Beef. Courtesy of the artist.
2. David Benjamin Sherry, Grand Plateau, Grand Staircase-Escalante National Monument, Utah (2017). Chromogenic print. Courtesy of the Artist and Salon 94, New York © David Benjamin Sherry.
3. Kandil Sinap (Anatolia or Crimea). From the series Odd Apples.
4. Kate Theo, Untitled. (2021) Courtesy of the artist.
5. Jim Goldberg, Hailey and Whitney, Right of Way Road, Augusta, Arkansas (2021, detail). High Museum of Art, Atlanta, commissioned with funds from the H.B. and Doris Massey Charitable Trust. Courtesy of the artist. © Jim Goldberg.
6. Kevin Krautgartner, from the series In Full Bloom (2019). Lisse, Netherlands. Courtesy of the artist.
7. Harriet Moutsopoulos, We Want the One You Call McNeal (2020). From the series Corned Beef. Courtesy of the artist.
8. Ingrid Weyland, Topographies of Fragility VI. (Iceland, 2020) Collage, Digital Photography. Archival Pigment Print.
9. Noémie Goudal, Phoenix V (2021). 200 x 149.4 cm, C-Print. Courtesy Edel Assanti.
10. Yam, Calabashes, Aso-oke, Egg and Pink Sponge (2017) © Lorenzo Vitturi. Courtesy T293, Roma.
11. Covid LA, Day 62, 9:16am (detail) ©Karen Constine