In 1985, a group of anonymous feminist activists in New York formed the Guerrilla Girls. Their goal was to fight sexism and racism in the art world, producing provocative campaigns that raised awareness about inequalities in the western canon. On posters and billboards, they exposed artists, curators, dealers and museums that underrepresented marginalised social groups, including women. Their publication, Do women have to be naked to get into the Met. Museum? (1989) boldly demonstrated that "Less than 5% of the artists in the Modern Art Sections are women, but 85% of the nudes are female." During interviews and public engagements, they covered their faces with gorilla masks and used pseudonyms of artists such as Frida Kahlo and poet Gertrude Stein. Whilst the collective is now globally renowned, at the time they claimed: "We wanted the focus to be on the issues, not on our personalities or our own work."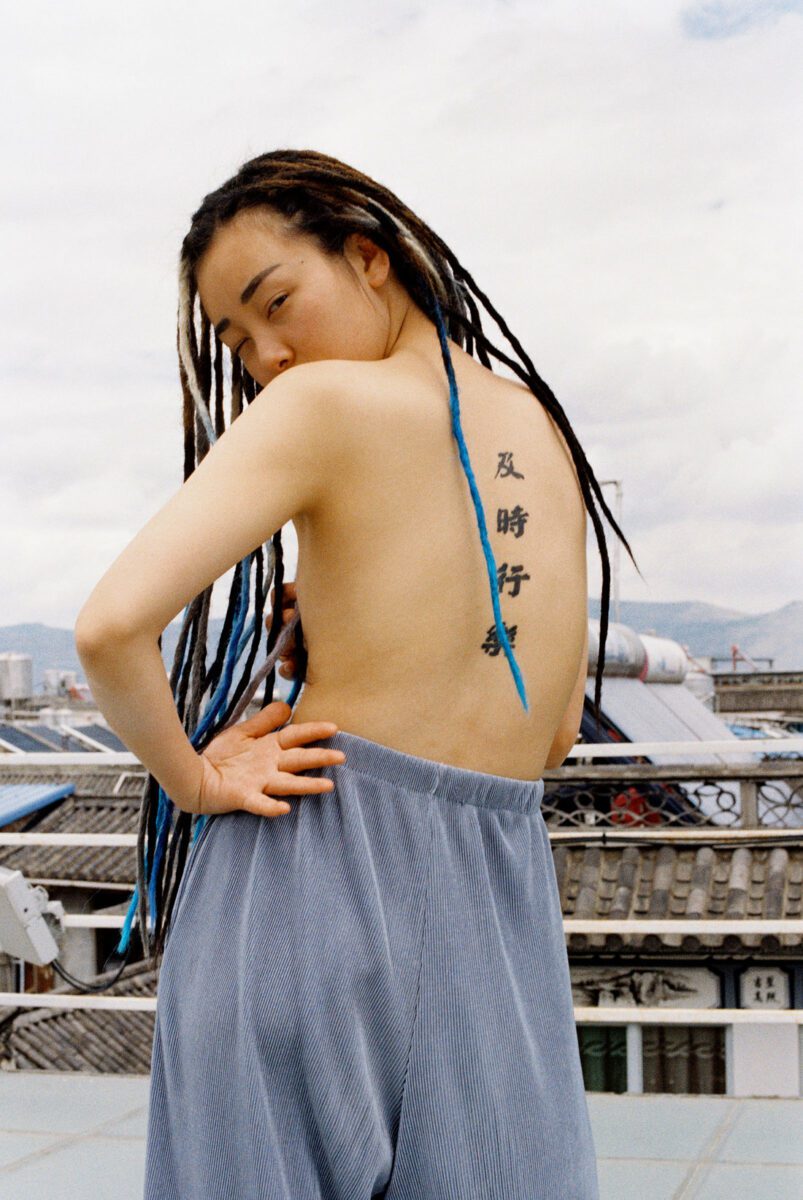 The second-wave feminist movement, of which the Guerrilla Girls were a key part, counteracted the traditional roles in which women had been placed throughout history and shed light on many stark facts. Since the 1980s, the Guerrilla Girls have been exhibited widely, although there is still so much work to be done to correct the imbalance – especially when it comes to women artists outside of the western canon. According to an analysis based on the global art market from 2020, "it is more difficult to break into China's art world for a Chinese woman than for an American artist. There are only two Chinese women amongst the 100 most successful Contemporary artists in the region." Now, for the first time in 25 years, an exhibition provides a comprehensive overview of contemporary artistic production by women from mainland China. Stepping Out! Female Identities in Chinese Contemporary Art, at the Museum der Moderne, Salzburg, aims to correct the glaring imbalance in the visibility of female artists from the country and emphasises their enormous diversity and relevance. The show introduces a selection of 26 female artists and poses questions: "What does an individual woman's (and artist's) journey through life look like considering the country's social and political transformation? How can sometimes painful childhood memories and the wounds borne by mothers and grandmothers become sources of strength? How do lives unfold between individualism and conformity and which role does solidarity play in them?"

The works featured in Stepping Out! emerged in the wake of the Cultural Revolution (1966-1976), during which a version of feminism – sanctioned by the state – was promoted through opera. Originally, eight were produced to glorify the bravery of the "common people." In the Red Detachment of Women and The White Haired Girl, for example, female protagonists fought misogyny and inequality before finding relief in the values of the Communist Party. The message was one of homogeneity and conformity, and many felt that the liberty of women was considered less important than class issues. In her book The Transformation of Chinese Socialism (2003), author Lin Chun argued the government was "consistently willing to treat women's liberation as something to be achieved later, after class inequalities had been taken care of." As a result, many Chinese women artists took a different and more direct stance to Guerrilla Girls' anonymity. Instead, they wanted their personalities to speak through their work.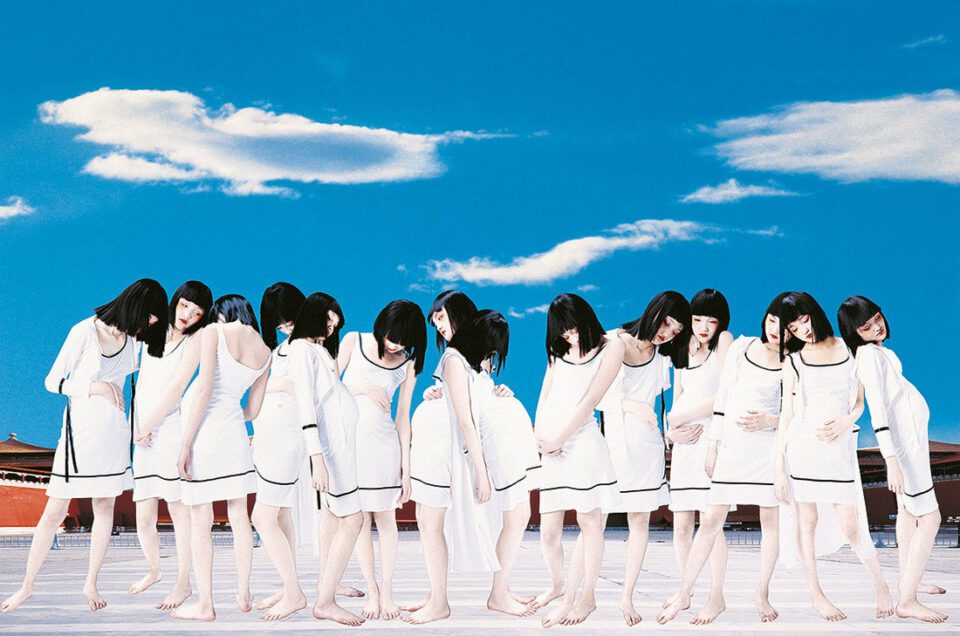 One such example is Cui Xiuwen's (b. 1967) controversial Lady's Room (2000). The video covertly captures call girls in front of a bathroom mirror at a nightclub in Beijing. They openly talk about their clients and money whilst refreshing their make-up, not knowing that recording is taking place. The piece was divisive: it sparked a public debate which resulted in legal action. As the museum notes: "The unvarnished disclosure of female behaviour in private space contradicted the image of the virtuous and modest woman in China and shocked the public." Regardless of these obstacles, Cui continued to produce artworks uncovering the multi-layered experiences of women. In 2003, the artist began a series investigating sexual awakening and the experience of growing up in China. Sanije uses a repetitive picture of a young girl – Cui's alter ego – wearing the uniform of the Young Pioneers of China, a mass youth organisation of the communist state for children aged six to twelve. Cui's piece is, at its core, about the problems that arise when individuals are merged into a crowd.
Luo Yang (b. 1984) is also interested in the experiences of young women. Girls is a long-term project which began in 2017. "The feelings I express are authentic inner feelings. I've learned that so many inspiring, interesting and brave women are living [as] themselves … independent, brave and free." The artist portrays individuals her own age who go against conventional expectations, push sexual boundaries and break social taboos. In this way, the photographs are more than just intimate portraits. Luo's subjects often make eye contact with the viewer by looking over their shoulders, projecting a sense of vulnerability.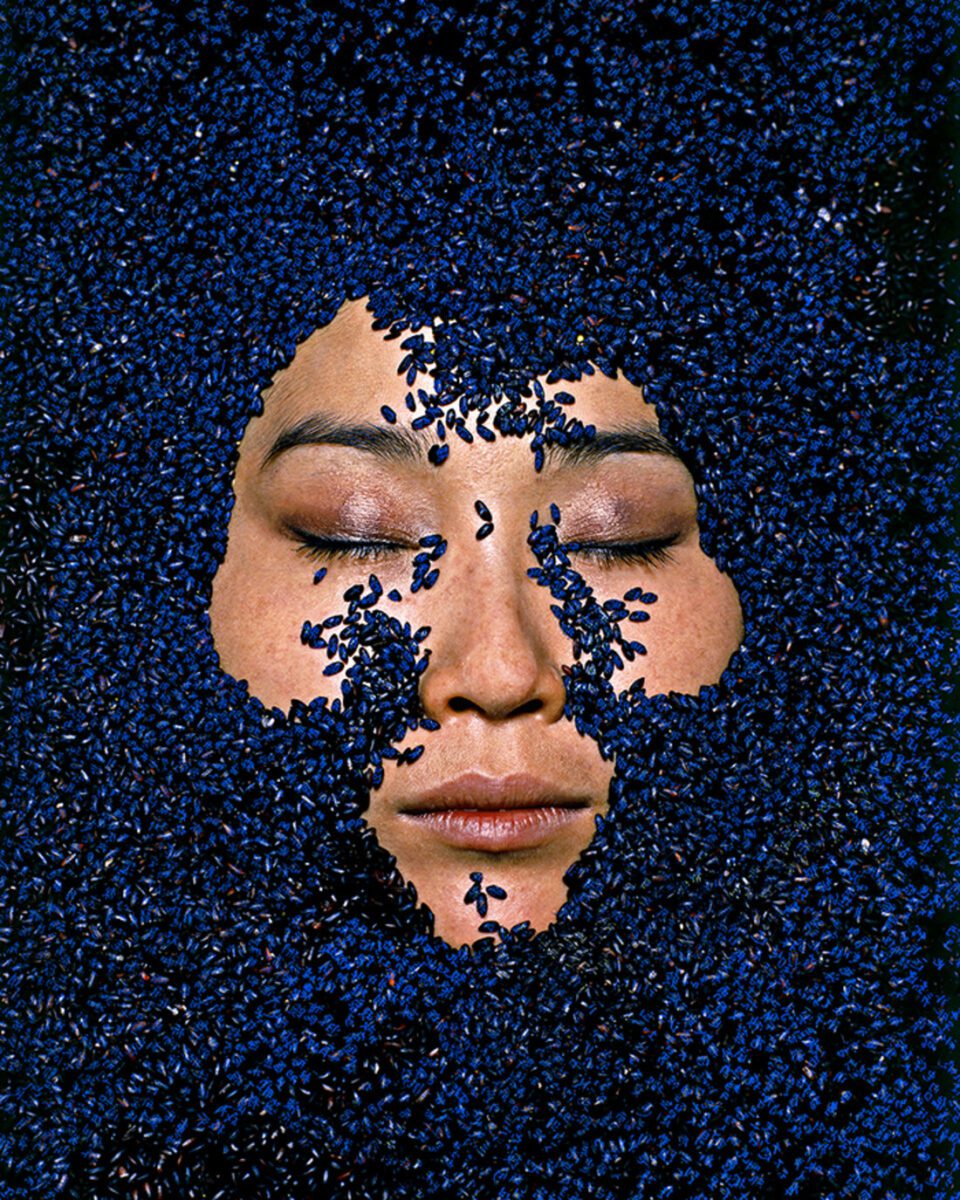 Elsewhere, viewers can experience the work of the late Sun Shaokun (1980-2016), who engaged with the connections between nature and culture, tradition and individuality, pain and poetry. The video Reeds as Frost (2014), for example, enacts an elegiac scene of Kunqu Opera. This form of art is one of the oldest styles of Chinese theatrical drama, recognised by UNESCO for "combining song and recital as well as a complex system of choreographic techniques, acrobatics and symbolic gestures." In the film, Sun sheds her traditional costume and rolls in prickly burrs that stick to her body and stockings – then she discards the garment. Reeds as Frost is a metaphor for rebirth and deeply embedded cultural customs in China. Similarly, NoLand II (2010) shows the artist covered in rice, a commodity of which China is the world's largest producer. Each grain features the Chinese character for "forced eviction." Like many of the works in Stepping Out!, it questions the role of power, authority and resistance in China today.
---
Stepping Out! Female Identities in Chinese Contemporary Art
Museum der Moderne, Salzburg | Until 25 June
Words: Fruzsina Vida
---
Image credits:
1&4. Sun Shaokun, No Land II, 2010 Chromogenic print 150 × 120 cm, Courtesy of Sun Shaokun
2. Cui Xiuwen, Angel No. 5, 2006 Digital print on photographic paper 100 × 150 cm Edition 6/8 Courtesy of Tina Keng Gallery and the artist
3. Luo Yang, From the series "Girls," 2008–16 10 chromogenic prints Each 70 × 100 cm Courtesy of Luo Yang