Street photography isn't really about streets – they are just the stage. Looking through images from the genre's godfather, Henri Cartier-Bresson (1908-2004) to contemporary practitioners such as Martin Parr (b. 1952) and Clarissa Bonet (b. 1986), the images are about people. Jens Liebchen (b. 1970), however, doesn't make street photography; he makes road photography – the difference being that the people become entirely incidental.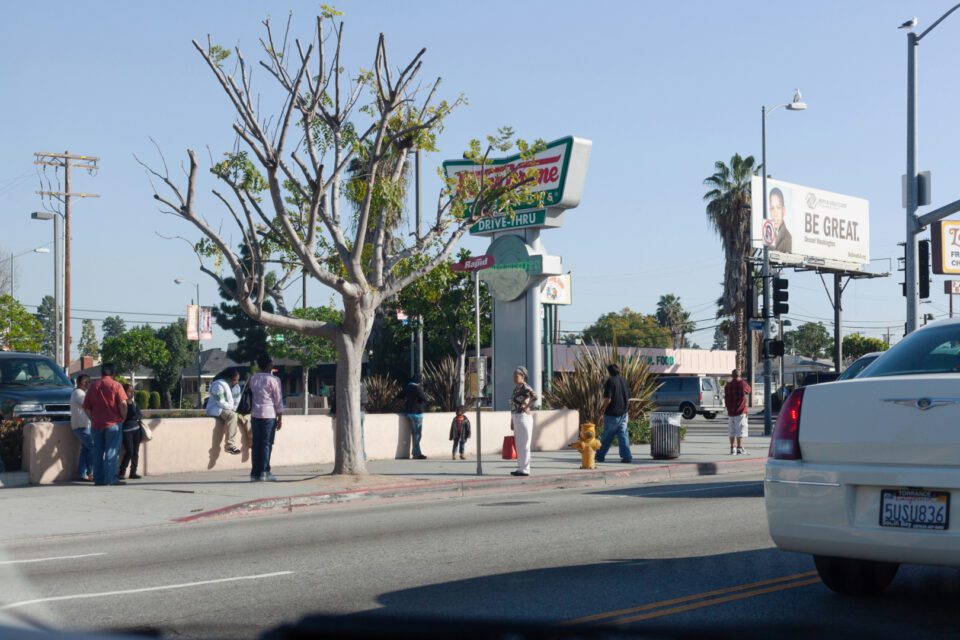 These pictures, now on show at Galerie Springer, Berlin, reveal America as it is experienced by many of its citizens – through the windows of a car. Indeed, there are roads in Los Angeles that don't have pavements at all. Berlin-based Liebchen has been documenting this since 2010 in the series L.A. Crossing, which is displayed in a double bill with Peter Klare's (b. 1969) Collages. Liebchen describes the process as "drive-by photography" – capturing the city's vast highways and boulevards as he moves through them at pace. The scenes are at once mundane and evocative, reflecting on the car as a mobile but private space, tapping into the fantasy of freedom offered by individual vehicles, whilst simultaneously conveying a sense of alienation that low density living and subrbanisation creates within societies.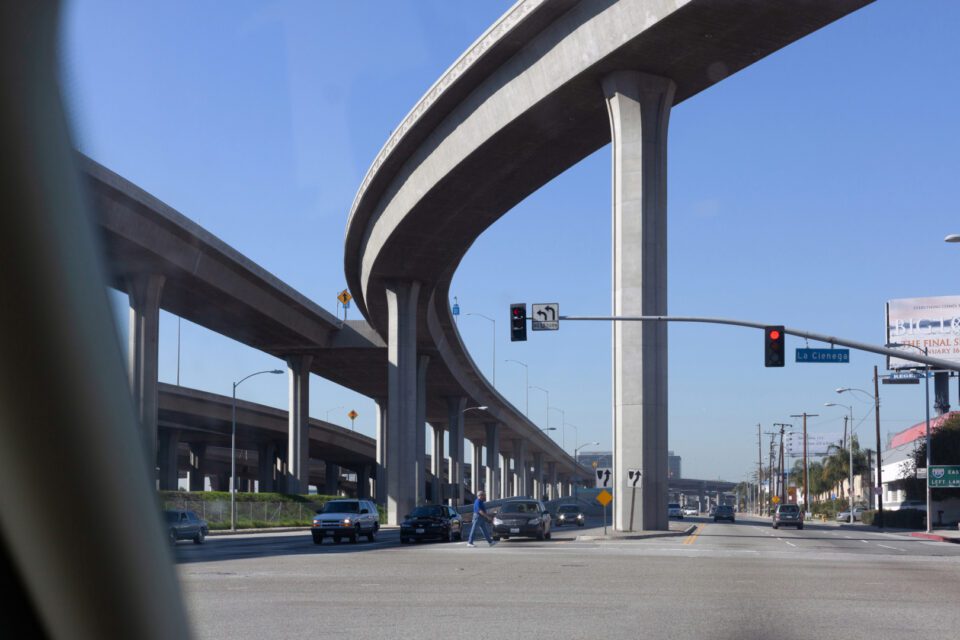 Looking at Stephen Shore's (b. 1947) image Beverly Boulevard and La Brea Avenue (1975), an undeniable source of inspiration for Liebchen's series, it's surprising how little has changed – and yet with the climate crisis looming, in years to come, the transport infrastructure that shapes the American way of life may be completely reimagined, along with images like this.
---
L.A. Crossing is at Galerie Springer Berlin | Until 27 August
---
All images by Jens Liebchen from: L.A. Crossing, 2010-2022. Courtesy the artist and Galerie Springer Berlin © Jens Liebchen