Growing up on the east coast of South Africa, Travys Owen has long been invested in his surroundings, translating open expanses and bright blue skies into the still image. 
---
Starting out in photo illustration and VFX, Owen now works with photography and film direction. Pulling from experiences in postproduction and a love of portraiture, Owen's aspiration is to push aesthetics into new and arresting arenas.  
---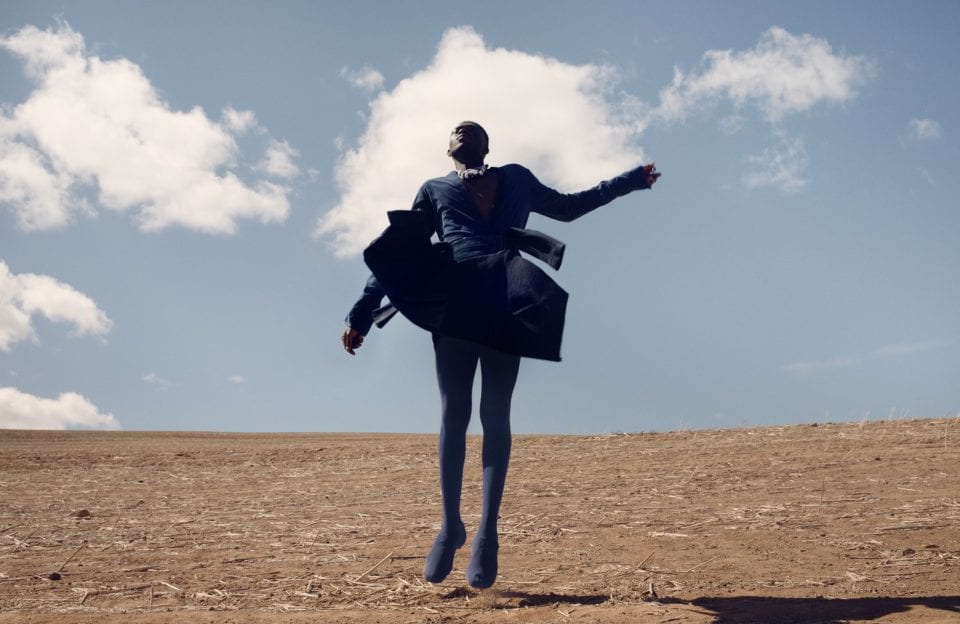 Each image incorporates off-kilter visual effects and bold lighting choices to create striking compositions and narrative content. Owen's workis characterised by a surreal otherworldliness – figures standing in tandem in the landscape or floating mid-air. 
---
Credits:
1. Courtesy of Travys Owen.