As national lockdowns lift, it's becoming clear just how much coronavirus has altered our day-to-day lives. In April 2020, more than 46% of people in employment did some work at home. Of those, 86% did so as a result of the pandemic. Illustrator Meda Kinaite brings the implications of this major shift into focus. The artist reflects on the mundane: daily activities such as watering plants and peering outside take centre stage across playful and absurd compositions. Kinaite speaks to Aesthetica about the images, which are on view as part of University of Westminster's Degree Show 2021.
A: What is your name, course and Degree Show project?
MK: My name is Meda Kinaite and I have completed an Illustration and Visual Communication BA (Hons) at the University of Westminster. I have chosen two projects: Thought Processes and Lockdown Routines.

A: What types of media do you work with? Why are you drawn to this particular approach?
MK: I would explain it as play. It always begins with me messing around with various materials and just enjoying the process, rather than trying to overthink it too much. This allows me to find interesting and unexpected solutions. It enriches my creativity. I love to use pencils, charcoal, watercolours and paper cut-outs – Matisse has inspired me a lot – as I find this process more creatively stimulating. I also work digitally.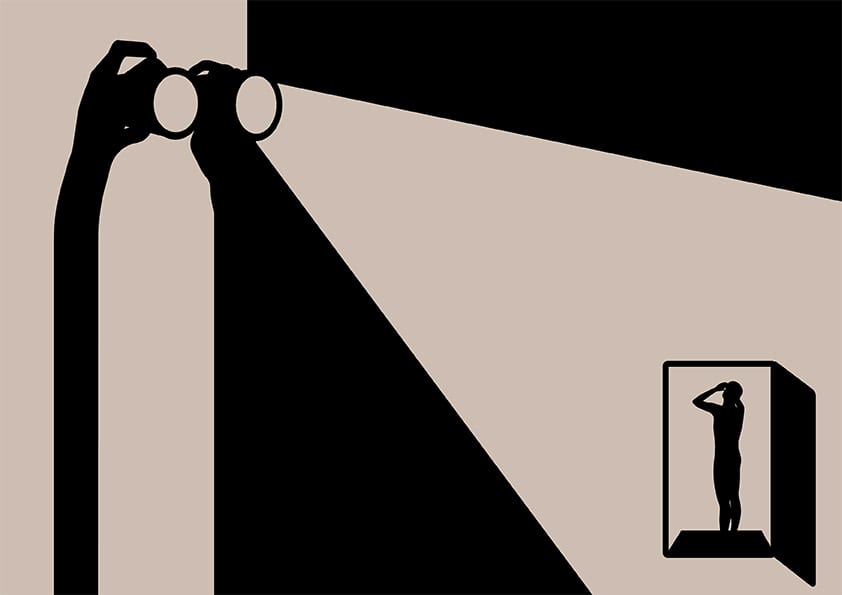 A: What are the main themes explored in your work?
MK: Mental health is a new theme that I am just beginning to explore. I formed a deeper interest in it during my second year of university. The pandemic has had such an impact on everyone's mental health; I felt the need to communicate it in a clear yet stimulating way. Additionally, the "irony of life" has always been part of my work. I find our search for greater purpose and the everyday tasks that we do quite funny and ironic. We waste so much of our lives doing things that do not matter. I try to find simple yet amusing ways to depict this. Sarah Hagale and David Shrigley's work has had a great impact on me.
A: Where do you find inspiration? What drives you to create?
MK: I find my inspiration in Lithuanian folklore, surrealism, abstract art and everyday life. I love to observe and, as I do, I find that my mind becomes quite playful. It begins to imagine these crazy situations – ways things could be, instead of the way they already are. I believe that there is so much beauty in the small simple things, which we often tend to overlook. I try to capture those moments and illustrate them. 
---
A: What do you hope audiences take away from your piece?
MK: With the Thought Processes project, I hope people can see themselves in those images, or maybe better understand the mind of someone they know. I hope my work helps to bring about more awareness surrounding mental health – showing how vibrant, expressive or sometimes grey our thoughts could be and how that might affect our overall well being. I hope the Lockdown Routines project brings a smile to those who have been feeling like their everyday routines were ruined by Covid, or that they were no longer being as productive as they wished to be. The name of our degree show – Perspectives – perfectly summarises how everything depends on our own point of view. We can be productive in new ways. 
A: What are your future plans? Do you have any projects / ideas lined up?
MK: I have always loved to balance illustration and graphic design, which is why the work I have produced varies from packaging, menu and logo designs to illustrations for social media, books and even editorial. Therefore, I would love to be part of a creative agency where I could fulfil at least a few of these roles and, at the same time, work on my own side projects. I already have a few ideas: one of them is a small art book where I illustrate what life is like in a small studio apartment in London. As we are now slowly going back to normal, and I am finally able to use printing studios in our university, I have a plan to print this book myself. If it all goes well, I might be giving my digital work a short break.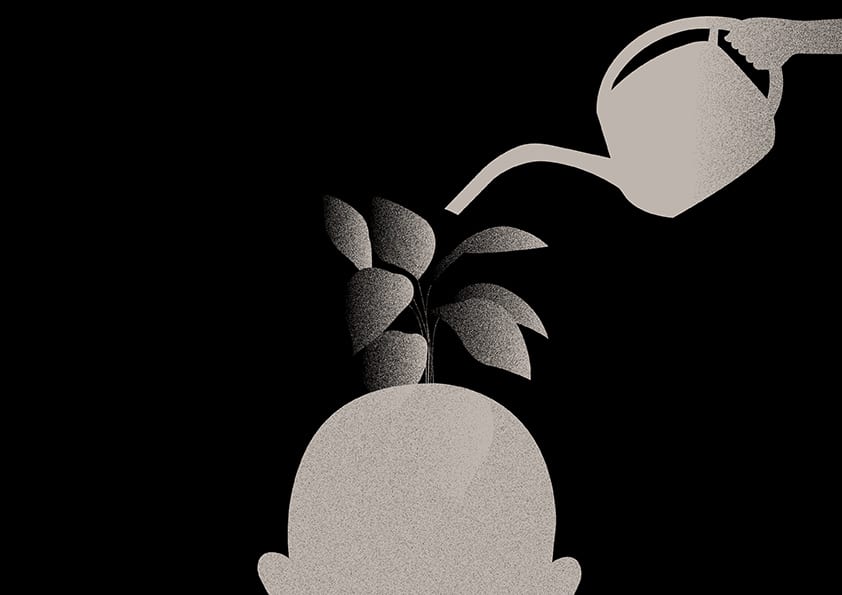 A: What can viewers expect from University of Westminster's 2021 Degree Show?
MK: A great diversity of work and talent. The name Perspectives suggests different and unique ways of seeing, thinking and visualising. The work varies from concept art to more decorative illustrations to graphic design and even traditional painting. I honestly believe that there is something for everyone and highly recommend checking it out!
---
Visit Westminster's Degree Show 2021 here.
---
All images courtesy Meda Kinaite and Westminster University.