The foggiest place in the world is situated in the Atlantic Ocean. Data from the Met Office – the UK's national weather service – shows that Grand Banks, lying off the coast of Newfoundland, experiences over 200 days of fog every year. "Fog makes visible things become invisible and invisible things – like wind – become visible," says Fujiko Nakaya (b. 1933), the Japanese artist best known for making sculptures out of water.  For six decades, she has challenged traditional definitions of art – formulating ethereal clouds which change depending on temperature, wind and atmosphere. As record-breaking high temperatures sweep Europe, and attention to meteorological data heightens, these works gain new relevance.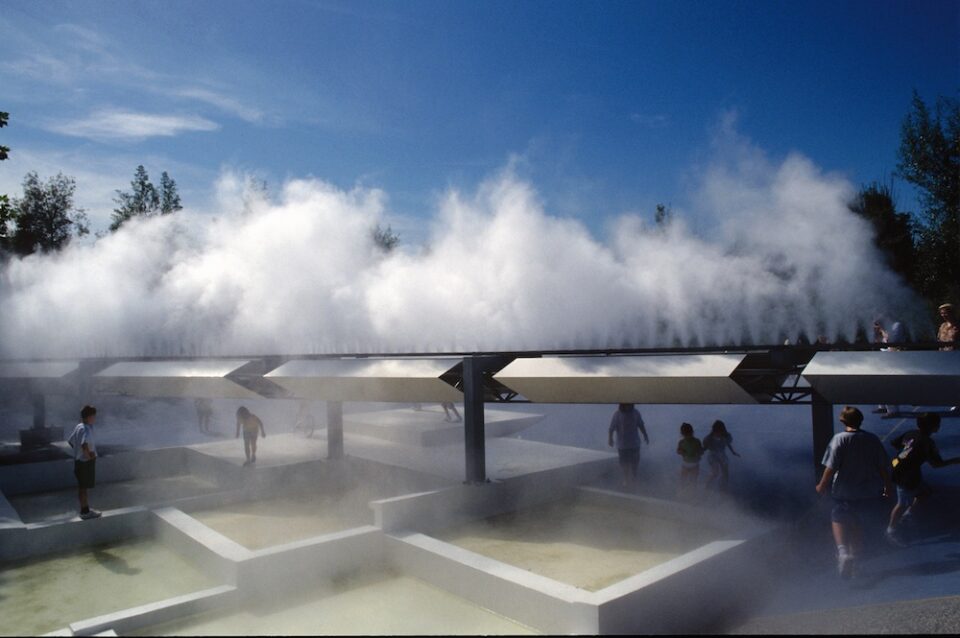 Nakaya gained prominence in the 1960s as a member of the New York-based collective Experiments in Arts and Technology (E.A.T.), a group of artists and scientists working together on the latest creative innovations. Nakaya was driven by early ecological concerns – using painting, drawing, video and installation to explore the wonders of weather systems. In 1970, she enshrouded the Pepsi Pavilion at the World Exposition in Osaka in vaporous fog, becoming the first artist to create such an environment.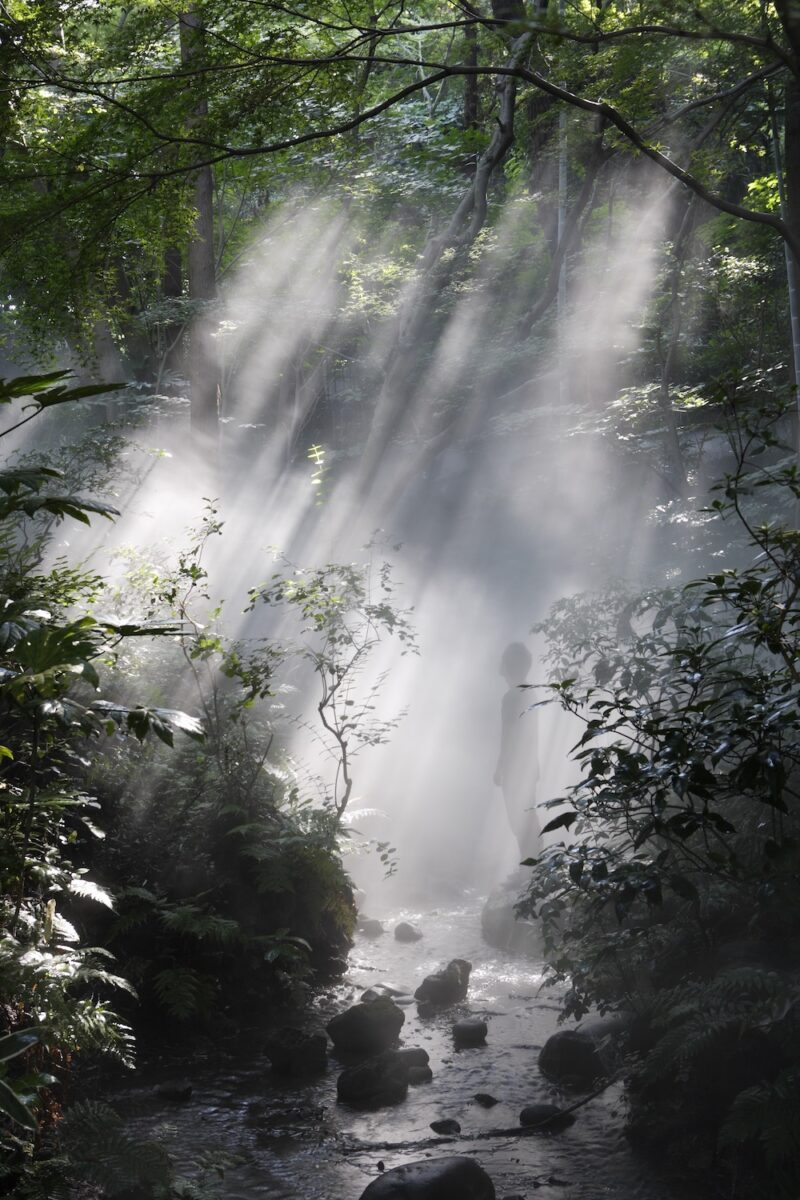 Since that first project, Nakaya has transformed gardens, buildings, bridges, falls and parks all over the world. Now, with over 90 such interventions to her name, Nebel Leben at Munich's Haus Der Kunst, presents an in-depth survey of the artist's work. It features signature outdoor experiences in which ultra-fine water droplets spread and, eventually, evaporate into the air. Inside, mist collects in large pools.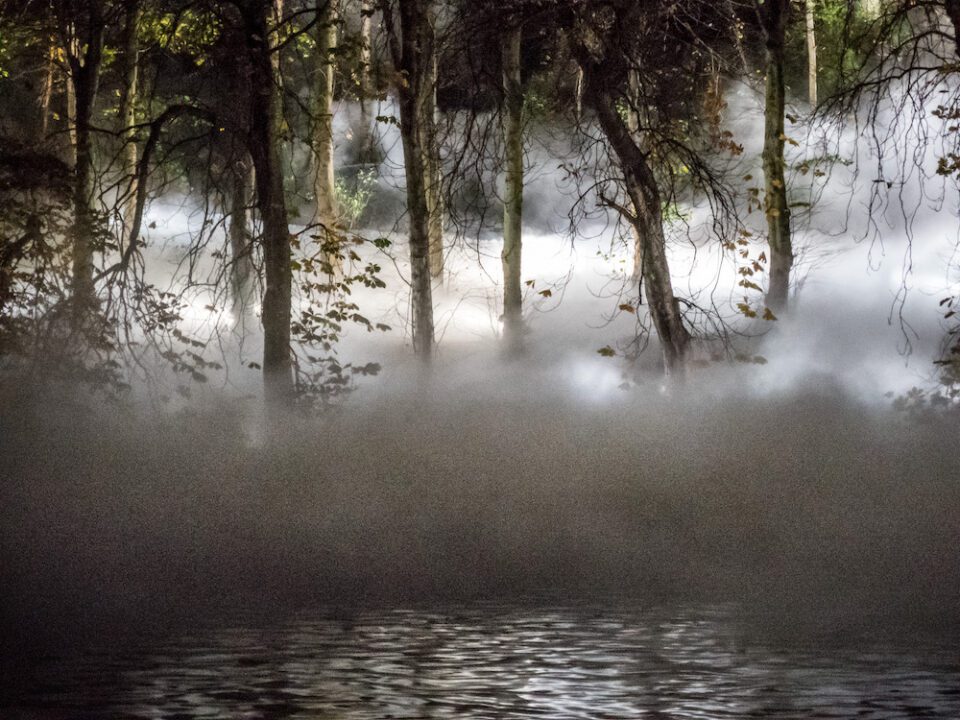 To create each piece, Nakaya systematically researches the meteorological data of a given site, including humidity, wind direction and speed. The resulting works are natural and artificial at the same time – forming pre-defined shapes that change based on environmental factors. Each "performance" is designed to involve audiences. "When you experience nature with your own body, the quality of the experience really sticks," the artist explains. "I want to create a situation where people can establish a physical relationship with nature… and gain the wisdom to make decisions that preserve nature."
---
Nebel Leben runs until until 31 July | hausderkunst.de
---
Image Credits:
1. Fog Environment #47660, Children's Park, Showa Kinen Park, Tachikawa, Tokyo Japan, 1992 (Ansicht 1)
2. Skyline, 1987. Photo: Bernard Baudin
3. Tales of Ugetsu, Yokohama Triennale 2008 © Photo: Nacasa & Partners Inc. / Fujiko Nakaya.
4. Fog Environment #47660, Children's Park, Showa Kinen Park, Tachikawa, Tokyo Japan, 1992 (Ansicht 1)
5. Fogscape #03238, Fujiko Nakaya in collaboration with Simon Corder, Durham, 2015. © Photo: Simon Corder