The Light and Space movement continues to offer absorbing and mind-expanding spectacles 50 years after its emergence from the sun-drenched valleys and plains of southern California. At the time, during the late 1960s, this new school in sculpture was responding to developments in optics and aerospace technology, and seemed imbued with the future-oriented optimism of the post-war decades. Today, the context for our engagement has shifted, and the aesthetics of light and colour-filled chambers – altered sensory environments – appeals to our attunement to matters of climate crisis, global heating and media overstimulation. Like any enduring style, Light and Space reflects our world back to us.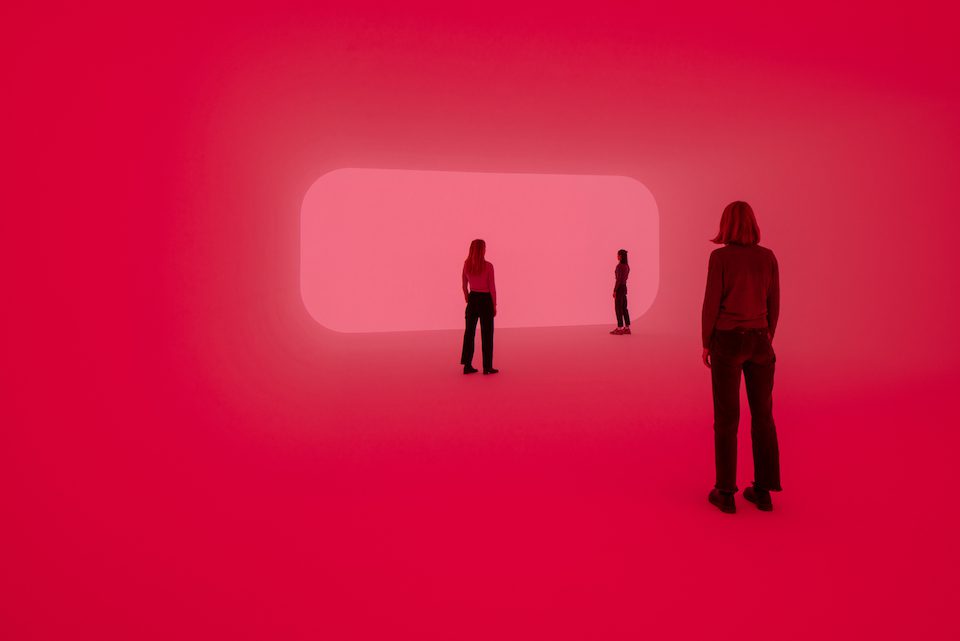 A new exhibition of Light and Space artists including Robert Irwin (b. 1928), James Turrell (b. 1943), Doug Wheeler (b. 1939), Jeppe Hein (b. 1974) and Lita Albuquerque (b. 1946) has been running at Copenhagen Contemporary since December. Staged in the factory halls of a former shipyard, the show includes several custom-made works and suggests the freshness and longevity of the movement. On display is James Turrell's Aftershock (2021), from his remarkable Ganzfeld series, named after a German word describing loss of depth perception, as in a white-out of snow or cloud. To experience one of these pieces is to be immersed in a depthless void of softly glowing colour, as if floating in a daydream—these are amongst the most recent creations of an artist often hailed as Light and Space's preeminent figure.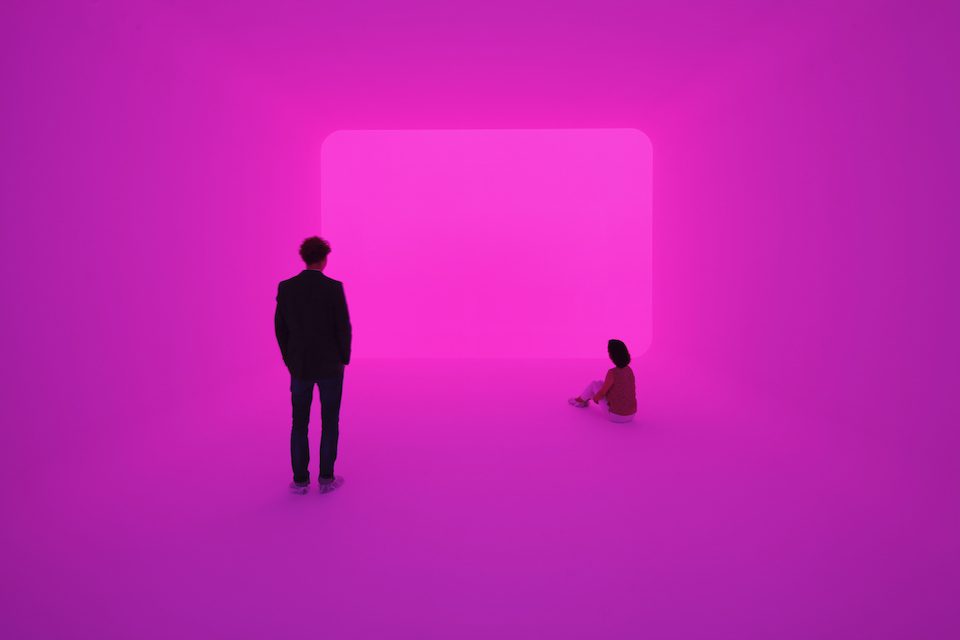 Elsewhere in the show, Lita Albequerque's works, such as Materia Prima (1979/2021), offer an example of the Californian artist's use of richly coloured pigments to saturate natural materials and landscapes with splashes or sharply-defined planes of colour. Doug Wheeler, another pioneer amongst the first generation of West-Coast light artists, uses concealed fluorescent tubing and gradated light-concealing surfaces to convert gallery walls into soft colour fields resembling an endless blue sky. Amongst the younger artists represented, Copenhagen-born sculptor Jeppe Hein is known for his use of water, fire and mirrors to create immersive, large-scale public works. This show brings together the work of 26 artists in total, spanning several generations, as well as the Danish art collective AVPD, making for the most comprehensive survey of Light and Space art staged in Europe to date.
---
Light & Space runs at Copenhagen Contemporary until 4 September. Find out more here.
Words: Greg Thomas
---
Image Credits:
1. Aftershock, 2021 © James Turrell, Installation view Light & Space at Copenhagen Contemporary, Photo by Florian Holzherr
2.Aftershock, 2021 © James Turrell, Installation view Light & Space at Copenhagen Contemporary, Photo by Florian Holzherr
3. James Turrell, Ganzfeld APANI (2011) Courtesy the artist and Häusler Contemporary Zurich. Photo: Florian Holzherr