Staying home is essential right now. At a time when museums and galleries are closed, we must find new ways of connecting to the arts. One such example is Dior Talks – a new podcast inviting artists to discuss their practice and raise key questions about today's world. The first series focuses on feminist art, exploring its profound influence on Dior's creative direction. For Maria Grazia Chiuri, Creative Director of the Women's collections at Dior, the overlap between feminist theory and art is essential. These podcasts foreground inspirational women whilst exploring the evolving relationship between fashion and fine art.
One of the most recent episodes features world-renowned Tracey Emin (b. 1963) – one of the Young British Artists (YBAs) who came to prominence in the 1990s. Her multidisciplinary work is starkly autobiographical, with the Turner Prize-nominated My Bed (1998) offering a deeply personal glimpse into her space. It changed the landscape of contemporary art in the UK. In the Dior Talk, Emin speaks to curator and writer Katy Hessel about her recent return to painting – which is marked by as much passion as ever. "I hate it. I love it. I scream at it," she explains. "Being a painter, you have this dialogue with yourself that's really personal. You have this love-hate affair with what you're doing." Last week, she shared an equally revealing self-isolation diary on White Cube's Instagram feed.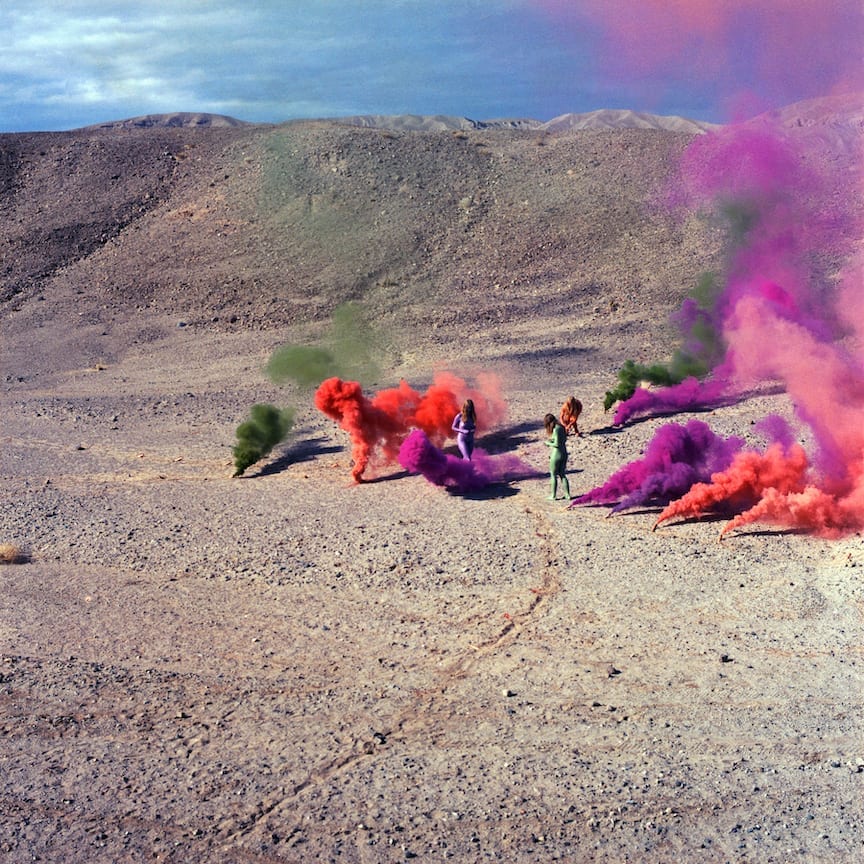 Dior Talks takes a deep dive into the history of feminist art. In another episode, pioneering figure Judy Chicago (b. 1939) speaks about a recent collaboration with the fashion house. Her ground-breaking work helped establish the Feminist Art Movement of the 1970s, with the iconic The Dinner Party (1974–1979) featuring place settings designed for 39 women. Chicago's colourful pyrotechnics transformed the genre of Land Art, creating a space for women's perspectives. "I was determined to make a contribution as an artist and try to make a contribution to art history," she says. In Dior's podcast, Chicago discusses the changing narrative surrounding representation in the arts – looking at the role of institution in shaping who, and what, is exhibited today.
There are further installments now streaming, including: a look at the career of performance artist Tomaso Binga; curator Paola Ugolini on the increasing visibility of feminist art and Maria Grazia Chiuri on how feminist art has shaped her creativity. Upcoming interviews feature insights from Mickalene Thomas.
Find out more and listen here.
Lead image: Monument Valley (Grand Scale) by Tracey Emin. White Cube/© Tracey Emin. All rights reserved, DACS 2011.
1. Judy Chicago Smoke Bodies from Women and Smoke, 1972. Fireworks performance. Performed in the California Desert © Judy Chicago/Artists Rights Society (ARS), New York. Photo courtesy of Through the Flower Archives. Courtesy of the artist; Salon 94, New York; and Jessica Silverman Gallery, San Francisco.